One of the greatest perks of selling on large online marketplaces like Amazon is the vast audience that these platforms offer.
But with every great perk comes an equally obvious downside. And the major downside of selling on Amazon is the possibility of getting kicked off without notice. This is every seller's most dreaded fear.
Amazon has tons of restrictions and policies and it can be difficult to keep up with them. If you fail to adhere to these restrictions, you run the risk of getting your Amazon account suspended.
Thankfully, suspended Amazon accounts can be recovered. So, you do not have to live in fear. But, would it be wise to tread without caution and leave things to chance? Definitely not.
In this post, we will answer all your questions on Amazon account suspension. Why do Amazon accounts get suspended? How long does Amazon suspension last? What should you do when you get an Amazon account suspended email? We'll answer these questions and more.
Let's dive in!
Related: Beginners Guide to Selling on Amazon FBA
What is Amazon Seller Central Account Suspension?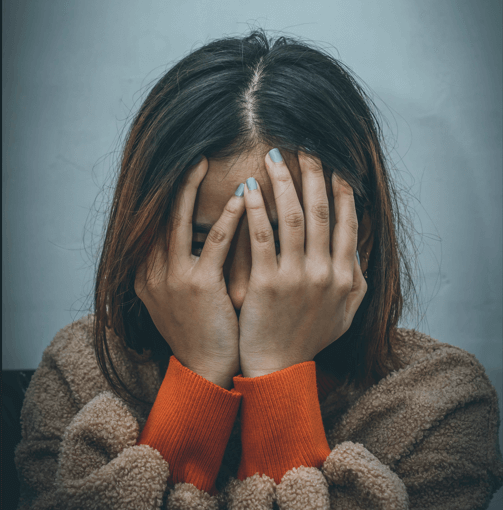 Getting your Amazon account suspended means that you lose access to your seller account and all seller privileges. In other words, your store will no longer be registered on Amazon and your product listings will be pulled down. This usually happens when a seller violates any of Amazon's policies or regulations.
The good thing is that Amazon always sends a suspension notice beforehand. Plus, you can appeal to have your seller account reinstated. However, there are different types of Amazon account suspensions. So, it's best to know what type of suspension your account has been placed before you begin the recovery process.
Types of Amazon Account Suspension
Account Suspension
If your account gets suspended, you lose access to it. As a result, all your business activities will be on hold. The first step to getting your account reinstated is to reach out to Amazon to confirm the reason for the suspension. It's usually a result of unintentionally violating a policy. But sometimes, there may not be a valid explanation. Still, you have to reach out to them first. Then, come up with a plan of action to regain access to your account.
Account Deactivation
This is quite similar to outright suspension. However, it often occurs when the account in question is connected to a suspended account. It could be a result of a policy violation or a mistake on Amazon's part. Creating multiple accounts can get your Amazon seller account deactivated. But if your account gets deactivated, don't fret. Just reach out to Amazon to ascertain the reason for the deactivation, then file an appeal within 90 days.
Account Denial
No seller wants to be stuck with this type of suspension. Your account only gets denied after it has been suspended and your appeal for reinstatement was rejected. If you find yourself in this position, don't give up. Instead, propose a better plan of action and try again.
Account Ban
This is the most severe type of suspension because it leaves no room for reinstatement. In the case of an account ban, you will no longer be able to sell on Amazon. And the worst part is that Amazon will ignore your appeal emails.

Reasons for Amazon Account Suspension
If your account just got suspended, then you're probably asking, "Why is my Amazon account suspended?".
Amazon doesn't suspend accounts without any reason, except in rare cases. So, if your account gets suspended, there's most likely a reason for it. The first step to getting your account reinstated is to confirm the reason for suspension and show that you know the reason for suspension.
Moreover, you can only prevent your account from getting suspended if you know the reasons for account suspension.
So, here are a few reasons for Amazon account suspension.
Poor Seller Performance
Amazon is a customer-centric platform and as expected, customer satisfaction is important to them. Sellers are expected to prioritize customer experience and ensure they provide top-notch customer service.
AMZN uses different seller metrics and performance indicators to track seller performance. These metrics include but are not limited to late shipments, order cancellation rate, order defect rate, and negative reviews. Sellers are advised to keep their order defect rate below 1%.
If your performance is low, your account is likely to get suspended.
Policy Violations and Copyright Infringement
Amazon takes its policies very seriously. Copyrights and trademarks are a big deal when it comes to selling on Amazon. If you violate other sellers' copyrights, use false trademarks, or sell counterfeit goods, you run the risk of getting your Amazon account suspended.
Furthermore, creating promotional content that infringes on another seller's intellectual property can get you in trouble.
It is in your best interest to adhere to Amazon's regulations, rules, and guidelines strictly. There are many rules and restrictions, so it's easy to violate them. However, it's your responsibility to ensure that you double-check before taking major business decisions. And this applies to everything; from ratings to dropshipping and paying for good reviews.
In other words, the easiest way to remain safe is to stay away from anything that is prohibited. Also, make sure you review the policies from time to time to prevent having your Amazon account suspended.
Low Product Quality
Amazon prides itself on providing high-quality products at affordable prices. So, if you sell low-quality products and consistently get negative reviews, you are likely to get into AMZN's bad book. And if that happens, you risk having your Amazon seller account closed.
Avoid selling restricted products as well as illegal, or counterfeit items. Some product categories are restricted. So, before you sell in any category, confirm that it is not restricted. If it is, you'll have to seek approval to sell there.
Related: Seller's Guide to Selling in Restricted Categories
Creating Multiple Accounts
AMZN's policy does not allow sellers to have multiple accounts while selling the same kind of items. Sellers can, however, request approval to create multiple seller accounts. Creating multiple accounts without approval is seen as a policy violation, and this makes you prone to getting your account suspended.
Furthermore, you should avoid setting up another account immediately after getting suspended. Sellers often think they can ignore the previous suspension and get back to selling through a new account. But it does not work that way.
If you create another account while your other account is still under suspension, Amazon will know. This puts your new account at risk of getting deactivated giving you one more thing to worry about. Don't do it. Instead, file an appeal for reinstatement to get the suspension lifted.
Purchasing Barcodes From Other Providers
Amazon requires every product to have a Unique Product Identifier (UPC) and sellers are advised to purchase the codes from GS1. Barcodes from GS1 are registered and identify your company as the seller of the product.
Only products with the GTIN exemption can be listed on Amazon without GS1 barcodes. So, if you purchase your codes from other providers, your account may be deactivated or even suspended.
Flagged Claims
This mistake is usually unintentional but it's one of the easiest ways to get your Amazon account suspended. Avoid making claims that can trigger the A9 algorithm to flag your product as a restricted product. When creating listings, be careful not to use sensitive terms in your titles and descriptions.
Follow Amazon's listing guidelines and avoid making claims that could get your account suspended.
Amazon Account Suspended: How to Get it Back
If your Amazon FBA account recently got suspended, you're probably wondering if it can be recovered. So, can you get a suspended Amazon account back? Yes, you can.
Your next question would most likely be "How do I reactivate my suspended Amazon account"? Or "How do I get my Amazon account back"?
Here's a detailed breakdown of how to file a suspension appeal.
First, contact Amazon to find out the reason why your account got suspended. Next, go through your suspension notice to understand the reason for suspension.
Here are a few things to keep in mind if you want to file a successful appeal.
Identify the problem and acknowledge it: Amazon needs to see that you know the reason why your account got suspended and are ready to fix the problem. So, you'll have to show that you've identified the problem.
Show the steps you've taken to resolve the issue: Your suspension appeal should not only show what you will do when you get your account reinstated. You must also show what you've done to resolve it.
Plan of action: Your plan of action should explain in detail, what you plan to do to prevent another account suspension in the future. Make your plan achievable and cover all the issues highlighted.
Go straight to the point: Keep your appeal brief and professional. Use bullet points and focus on explaining what you did wrong and what you've done to correct it. Try not to make excuses. Instead, be realistic and show that you understand their reason for suspending your account.
How Do I Reactivate My Suspended Amazon Account: Filing a Suspension Appeal
Filing a suspension appeal is not difficult, you can get it done in five simple steps. The most important and time-consuming aspect of the appeal process is creating your plan of action. Everything else can be done in a few minutes.
Follow the steps outlined below to send an appeal to Amazon.
Understand Amazon's reason for suspending your account.
Come up with a plan of action (POA). You may have to learn how to write an Amazon POA to increase your chances of reinstatement.
After creating your POA, go to Seller Central and select "Performance Alerts" from the "Performance" tab.
Next, click on Appeal in the Amazon account suspended email you got. You'll have a few alternatives for sending your appeal. Select the preferred option.
Enter your Plan of Action and include your contact information so that the relevant authorities can contact you for more information.
Hit the "Submit" button.
Wait for the Amazon Seller Performance team to consider your appeal.
After submitting your suspension appeal, you'll have to wait for AMZN's decision. They'll either decide to lift the suspension or reject your appeal. It might take weeks or even months for them to get back to you, so you have to be patient.
How long does Amazon suspension last?
AMZN typically suspends an account for 17 days. They expect you to file a suspension appeal within this time frame to prevent your account from being placed on a permanent ban. You get three chances to re-appeal if your first attempt does not go through.
If your suspension appeal gets rejected, you'll have to take your time to carefully create a better plan of action. Your plan of action is an important part of the Amazon account reinstatement process. Consider checking online for a good Amazon plan of action template. In the meantime, here are a few tips to help you create an effective plan of action.
Tips for Writing an Amazon Plan of Action
A plan of action is not something you should create in a hurry. You have to choose your words carefully. So, don't click the appeal button if you have not thought it through well. The goal is to create a plan that persuades AMZN to reinstate your account. Here are a few tips to help you:
Keep it professional. Don't offer suggestions on AMZN's processes or how you feel about losing your account.
Only state the facts, and focus on policies, not your performance metrics.
Use bullet points and avoid having too many long paragraphs. Help the reader to understand what went wrong and what you have done to correct it.
Avoid shifting blames to buyers especially if you received warnings.
Ensure that your plan of action covers all the reasons Amazon highlighted in the suspension notice.
How to Avoid Amazon Account Suspension: 5 Simple Tips
No seller wants to get their account banned or suspended. Here are a few tips to help you avoid getting suspended on AMZN.
Prioritize Customer Experience
Remember, AMZN takes customers seriously. So, if your customers send in too many negative reviews or return goods frequently, your seller performance may take a dive. Keep an eye on your reports to see what customers are saying. Also, try your best to avoid A-Z claims. One of the best ways to avoid getting A-Z claims is to respond to messages quickly. You can use the Amazon seller app for buyer messaging.

Crosscheck Your Listings Thoroughly
Policies and restrictions are important when it comes to selling on AMZN. So, before uploading new product listings, crosscheck them and make sure they are in line with AMZN's policies.
Also, check for any claims or statements that may be flagged as inaccurate. And avoid selling generic products under a private label brand.
Don't Sell Restricted or Counterfeit Products
AMZN does not take counterfeiting lightly. If they suspect that your products are fake, your account may be banned permanently.
Check Your Notifications Regularly
Keep an eye on your notifications so you don't miss important information. Usually, AMZN sends a suspension notice 72 hours before suspending your account. In the notice, they'll ask you to submit a POA if you want to continue selling.
Avoid Using Multiple Accounts
Ensure you get approval first if you want to use multiple accounts. However, if your account gets suspended, avoid creating a new one until it is reinstated.
Final Words
Having your Amazon account suspended is not the end of the world. If your account gets closed, don't fret, just give your best shot at getting it reinstated.
However, it's better to be safe than sorry, so try your best to maintain AMZN's policies and avoid doing things that could get you suspended on AMZN. Now that you know everything about AMZN account suspension, you should be able to navigate your way out if your account ever gets suspended.
Good luck!