In 2019, worldwide ecommerce sales topped $3.5 trillion USD. Up by a whopping 18% from the previous year.
Simply put, ecommerce accounted for 14.1% of the TOTAL global retail sales.
And although ecommerce is growing much faster than physical retail, it's still a relatively small piece of the pie as brick and mortar store sales still account for nearly 90% of the total global revenue.
But wait…
This was the scenario BEFORE the COVID-19 pandemic.
Now with the virus spreading globally, quarantines and lockdowns were implemented and even the world's leading financial hubs weren't spared.
And when people were told to stay at home and almost all physical retail stores were ordered to close, every purchase went ONLINE – groceries, clothing and apparel, home appliances, and many more!
And who do you think was responsible for filling this sudden surge in demand?
One word – AMAZON.
In fact, in the United States, Amazon.com is by far the most visited ecommerce platform. 
During May 2020, it had over 2.5 billion combined desktop and mobile visits, up by 24% from February 2020.
And between May and July (when the pandemic is still at its peak), consumer spending on Amazon spiked 60% more than last year, according to the financial data firm Facteus. 
Which is why given its broad spectrum of goods and value-added services, Amazon is no doubt the go-to platform for many online shoppers today.
So as consumers are increasingly shifting towards online shopping, analysts speculate that many of these shoppers may not get back to physical store shopping even when the current state is over.
What does this mean for you?
Cause you see…
While almost all businesses worldwide are experiencing massive losses and others eventually going bankrupt, here's an ecommerce business that thrived amid the pandemic.
It was thriving so much that their founder and CEO Jeff Bezos became $50 billion richer than he was in February!
So what I'm trying to say is…
If you're an entrepreneur looking to reach millions of customers online, this might be the best time to take part in filling the online demand and run a business that's pandemic proof…
And that is through selling on Amazon USA and other Amazon marketplaces!
So the next question is…
How do you start?
[sc name="zonbase"]
How to Start an Amazon Business
Now that you know why selling on Amazon USA (and other marketplaces) is a great business model to venture to…
This time let's dive deeper on how you can actually start building your Amazon business.
And the good news is…
There are various ways to start and we'll discuss them one by one.
LET'S START!
First, decide what business model to use.
To date, there are 5 business models an Amazon seller can choose from:
Private Label

which involves rebranding/renaming of a product that is already being manufactured and sold on their own brand or label.
Wholesale

wherein sellers purchase low-cost or discounted goods in bulk then sell them in the retail marketplace.
Online and/or Retail Arbitrage

wherein sellers find goods on sale in brick-and-mortar retail stores (or on e-commerce sites) and resell them at a higher price.
Dropshipping

wherein no product inventory is maintained by the seller and all the customers' orders are transferred directly to the manufacturer or supplier.
Handmade selling

wherein sellers create their own artisan products like jewelry, accessories, home decor, and many more, and then sell them on the Amazon marketplace.
Once you have figured out what business model to follow, the next step is choosing which fulfillment method to use.
Amazon has 2 fulfillment methods a seller can choose from:
Fulfillment by Merchant (FBM)

wherein sellers list their products on Amazon, but manages all storage, shipping, and customer support themselves (or through another third party), and; 
Fulfillment by Amazon (FBA)

wherein sellers send their products to Amazon and they do all the legwork including dealing with the customers, shipping your products from the Amazon fulfillment centers, and processing refunds. The seller, on the other hand, just makes sure the inventory is replenished before it runs out of stock.
After finalizing the fulfillment method, the search for products to sell on Amazon USA and other marketplaces begins!
Product research is often cited by Amazon sellers as the phase where they usually get stuck. And this is because no matter how much HOURS a seller spends scouring the internet, more often than not, the search often leads to a dead end.
It's laborious. Time-consuming. Frustrating.
So why stick to the traditional manual method if there's a better alternative?
Something that makes product research fast and easy and doesn't require trial and error?
ZonBase is the easiest Amazon Product Finder USA Tool available today. It contains tools that perform data-driven searches to find WINNING products – those with high demand and less competition to which Amazon sellers can dominate!
For one, the ZonResearch tool pulls data directly from Amazon, filters results for both products and keywords, and uncovers a winning niche in seconds!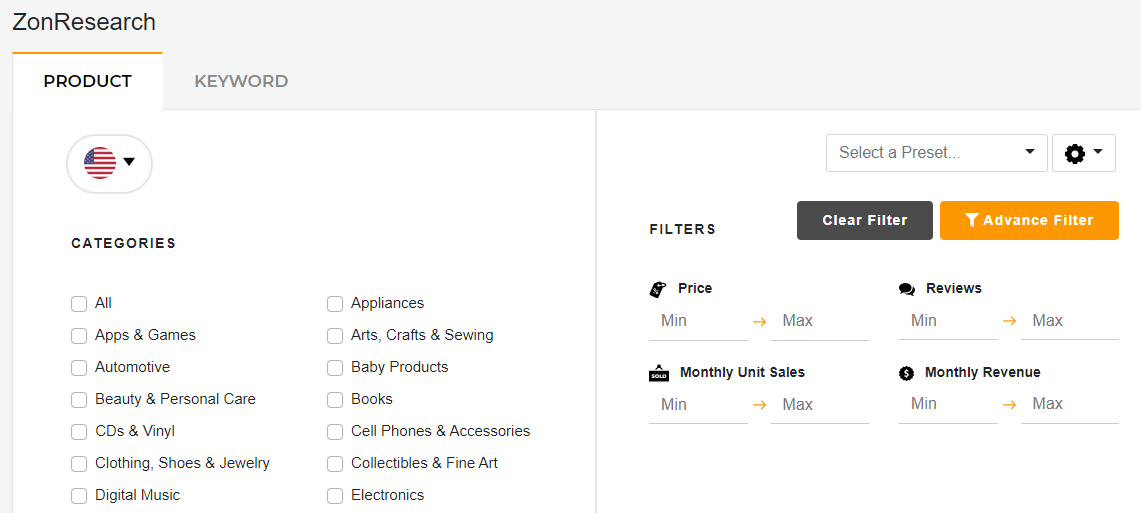 The ZonBase Chrome Extension allows you to see all the details behind your Amazon search all in one glance, thus getting your product research efforts up to speed.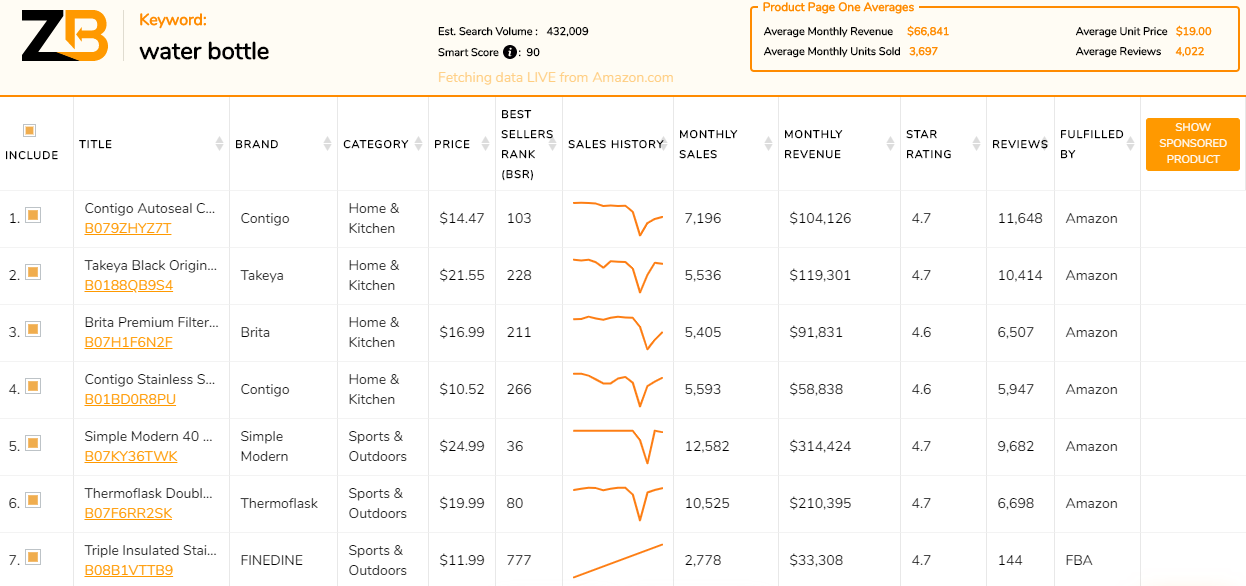 The Hot Products tool allows you to discover profitable products to sell that belong to the Amazon Top 100 Most Gifted Products of the Day, have increasing sales trends, and contain less than 30 reviews.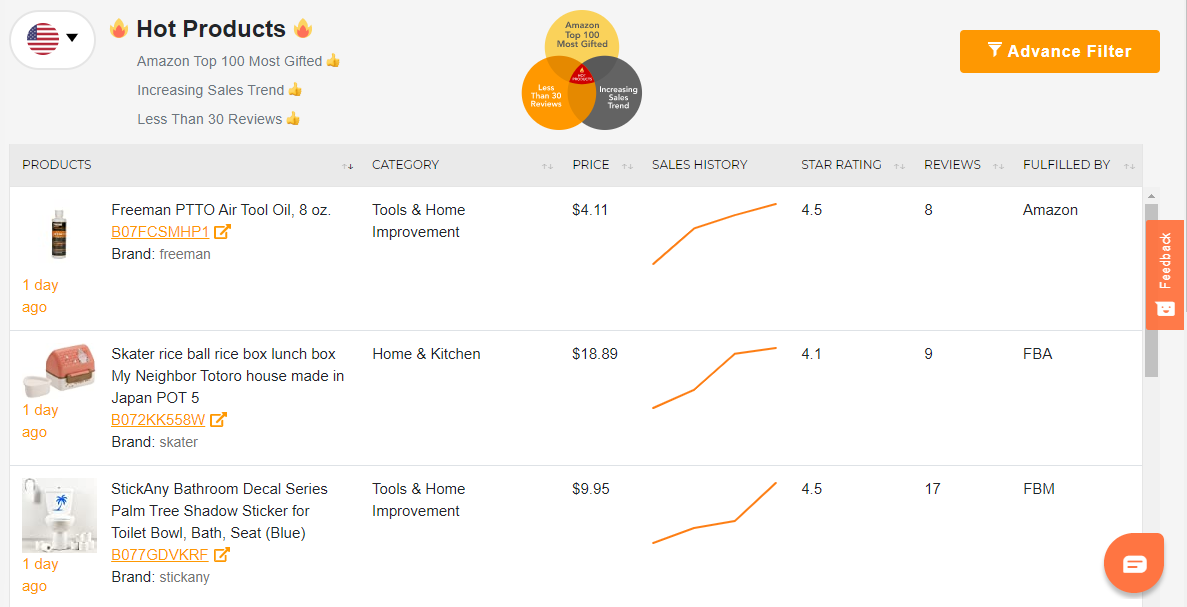 The Product Validator service helps you validate your product first to know if it's saturated, worth a launch, or the demand is high enough for investing to make sense – saving you from so much frustration, wasted effort, and wasted money.
Once you've found a winning product to sell on Amazon USA and other marketplaces, it is now the time to create an Amazon seller account.
To do this, simply log into Amazon's website, scroll down the footer and look for the heading marked "Make Money with Us." Select the link that reads "Sell on Amazon".
Choose the selling plan you'd like to sign up for – either as an "Individual" or a "Professional".
If you're just testing the waters, it's recommended that you sign up as an "Individual" which will cost you $0.99 per item sold plus additional selling fees. 
But if you're looking to build a long-term business, you may want to sign up as a "Professional" which will cost you $39.99 monthly plus additional selling fees.
After getting approval as an Amazon seller, product sourcing begins!
China has been the go-to sourcing hub of Amazon sellers and the easiest way to connect with Chinese suppliers is through Alibaba. 
At this phase, it's important to find suppliers who share the same standards of quality and customer service as you. Those who are top-rated and trusted by thousands of Amazon sellers worldwide, and those who can provide high-quality services that your business deserves.
And the best way to gauge product quality and packaging integrity is by placing a sample order. This will give you first-hand experience on your potential product and provides a benchmark which can either be maintained or improved for the entire duration of the partnership.
Once the sample order passes your requirements, you can then proceed in placing a full order and schedule the shipment of the goods to the Amazon warehouse.
While your suppliers are working on your samples, you can now start building a robust listing.
Always remember, nothing beats an optimized listing.
One with the best keywords to rank for, compelling title and descriptions, and highly converting images.
And by using ZonBase Keywords, Listing Optimizer, and Photo Enhancer…
You definitely can make your products stand out!
Here's how…
Just like product research, keyword research is data-driven too and is no longer done manually and reliant on guesswork.
ZonBase Keywords targets the best keywords to rank for and gives you more relevant data such as Smart Score, Seasonality Indicator, and Word Cloud to help you make more informed decisions.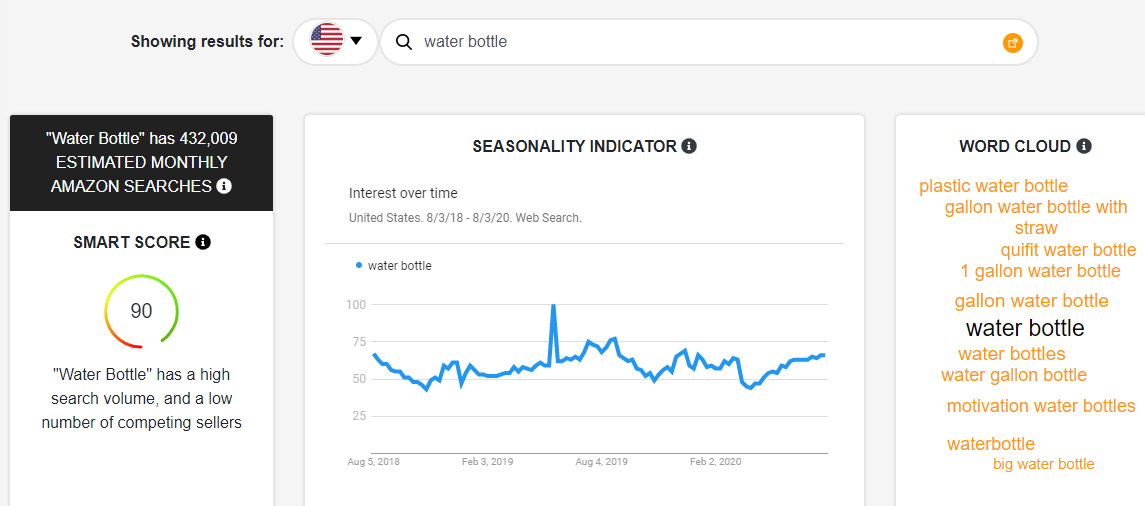 The Listing Optimizer done-for-you service utilizes machine learning to come up with winning titles, optimized bullet points, and strategic backend keywords. 
And the Photo Enhancer service does the trick of turning your ordinary photos into EXPLAINER images that SELL MORE.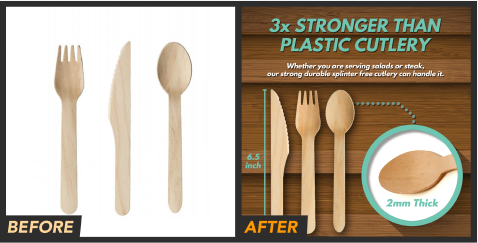 Just look at the difference!
With an optimized listing and inventory on hand, you're now ready to market your products on Amazon!
And the easiest Amazon Product Finder USA Tool called ZonBase has the required ammunition ready to help you launch your Amazon store in no time.
Need help with product tracking?
Reverse ASIN, ZonTracker, and Sales Estimator are your best bets when it comes to sales and keyword trends! These tools help you gain market intelligence by spying on your competitors and tracking your own progress.
Want MORE SALES by being hands-off from your campaigns?
Sit back, relax, and outsource the headache cause we'll do all the work for you through PageOne Launch and PPC Autopilot! More profits will come in without you lifting any finger!
Need more support to learn more about Amazon?
Book a Free Call with our friendly coach, consume the helpful videos inside ZonBase learning, or level up your game by joining our Mentorship Program.
You see…
ZonBase has all the tools and services you need in building your Amazon business. And you can find all of them in one place, making it easier to select the tool of your choice, based on your needs.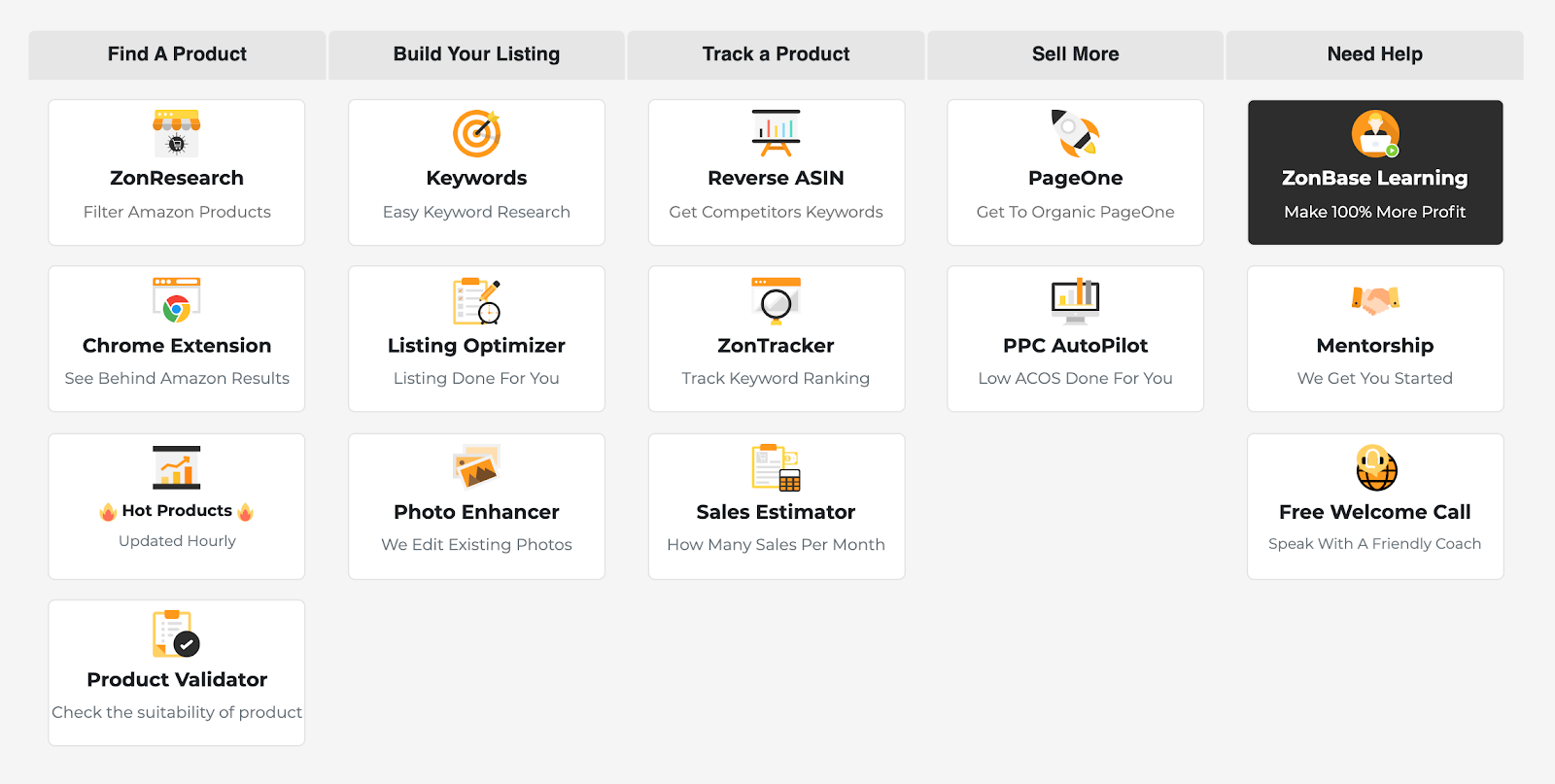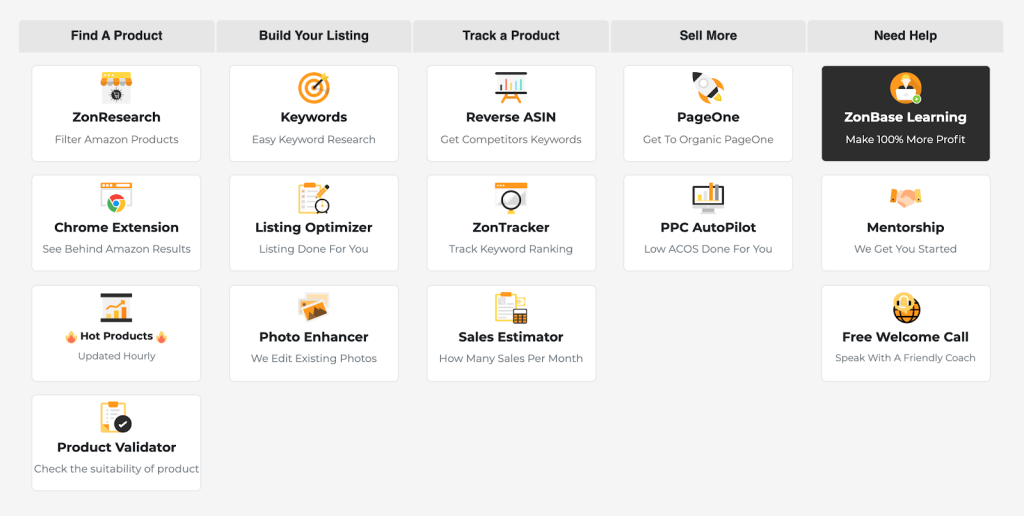 Final Thoughts
Amazon has proven that no matter the circumstances, there is a WAY to turn a crisis to your advantage.
So if you want your fair share of the cake that every Amazon seller is now feasting on amid the pandemic…
NOW is the best time to start building your Amazon store!
Yes, it will be a tough nut to crack on your own…
And that's exactly the reason why ZonBase is here to help you get started.
From product research, keyword research, market analysis, launch and PPC marketing…
This all-in-one Amazon software has all the tools and services you need to survive (and conquer) the Amazon jungle.