Deciding to sell on Amazon through FBA (Fulfillment by Amazon) is a smart move. Amazon will be storing your products and shipping orders on your behalf, you'll have to package your products and ship them to a designated Amazon warehouse. This takes a lot of stress off you, leaving you with more time to focus on other important tasks.
Sounds nice, right? And it is, for the most part only that Amazon has many packaging and labeling requirements that you have to adhere to.
Skipping one step while packaging your products and prepping to ship to the fulfillment center can cause Amazon to return your inventory or cause you to incur additional fees.
So in this post, we'll tell you everything you need to know about Amazon FBA Label Requirements — packaging and shipping requirements, as well as everything you need to know about barcodes.
FBA Product Barcode Requirements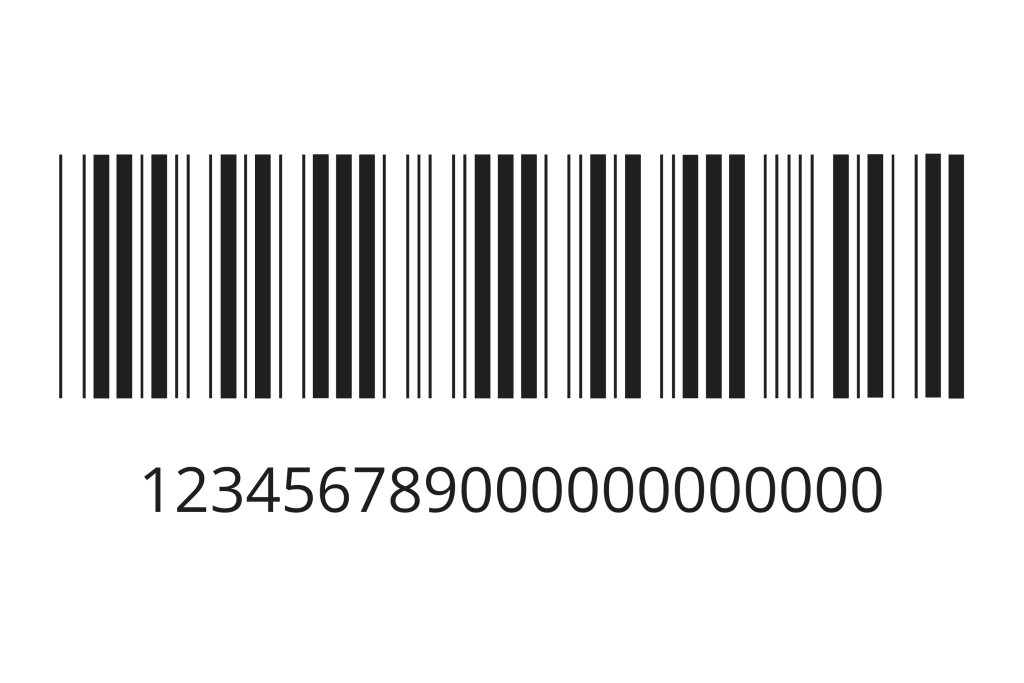 Since you'll be shipping through FBA, your products are going to be huddled up together with different products from different sellers across the world. To avoid shipping mix-ups and missing inventory issues, Amazon uses a number of barcodes for product and seller identification.
Barcodes make it easy for Amazon to match products (and orders) with the right seller account. So the first requirement to keep in mind is that barcodes are an essential part of your packaging process and a major Amazon FBA labeling requirement.
Amazon uses two barcodes — FNSKUs and Manufacturer barcodes, and you have to label your products with the appropriate ones before sending them to a fulfillment center.
Manufacturer Barcodes
Manufacturer barcodes are generic barcodes that Amazon uses for product identification when the seller does not opt for an Amazon-generated barcode (FNSKU).
Since manufacturer barcodes are from product manufacturers and often appear on product wraps, they cannot be used for specific seller identification. Why? Because different sellers can sell the same products and identical products from the same manufacturer will have the same manufacturer barcode.
If you send your inventory to a fulfillment center without an Amazon barcode, Amazon may fulfill orders by simply picking a product at random. The exact product — but it could be yours or another seller's. This is called commingling and in some cases, the product that ends up being shipped to your customer may be of lesser quality. Of course, this may lead to more returns or unsatisfied customers who never purchase again.
If you want to avoid commingling, all you have to do is label your products with an Amazon barcode or FNSKU.
Amazon FNSKU Barcodes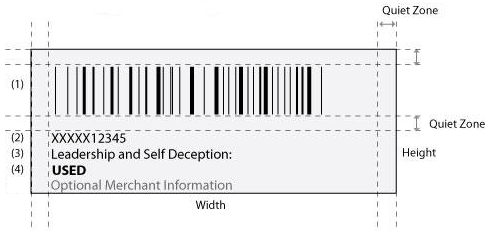 FNSKU means Fulfillment Network Stock Keeping Unit. It is a unique product identifier that makes it easy for Amazon to trace products to specific seller accounts.
Sellers who do not opt for the manufacturer barcode option must label their inventory with FNSKUs.
You have three options for labeling your products with barcodes.
You can print and label the barcodes on each unit yourself during FBA shipment creation.
Alternatively, you can request your supplier to print the barcode on your product packaging.
Lastly, you have the option to let Amazon label your products for a fee.
If your product lacks a manufacturer barcode, you can apply for a GTIN Exemption in Seller Central. This way, you can generate an Amazon barcode for all your products.
After choosing your preferred barcode labeling option, you'll still have to follow some other requirements.
Related: All you should know about Amazon Seller SKU and FNSKU.
Amazon FBA Label Requirements
Each product unit must have a unique FNSKU that corresponds to its specific variation (e.g., size or color).
The unit must have an easily accessible exterior scannable barcode with human-readable numbers, following FBA product barcode guidelines.
To prevent confusion upon arrival at a fulfillment center, remove, cover, or render unscannable any existing scannable barcodes on shipping boxes using opaque tape or a black felt-tip marker.
You can learn more about Amazon FNSKU label requirements or barcode requirements by checking out these FBA product barcode requirements.
Amazon FBA Packaging Materials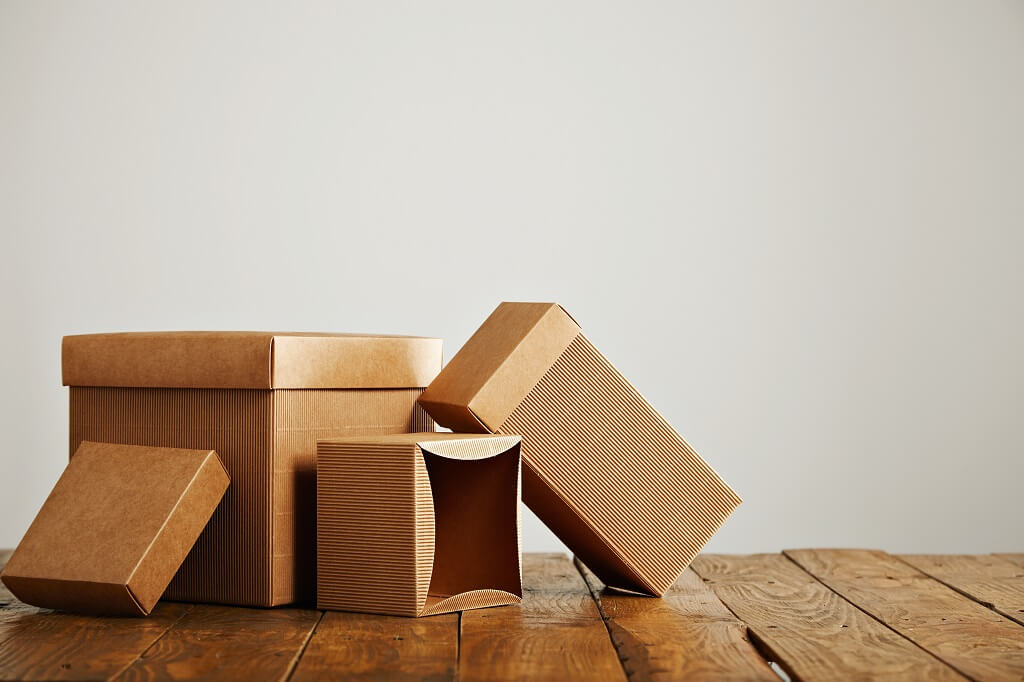 Adhering to Amazon FBA label requirements does not begin and end with choosing and labeling with appropriate barcodes. After labeling with your barcodes, you also have to follow Amazon's packaging guidelines strictly.
Amazon labeling or packaging requirements vary depending on the kind of products you sell. However, before we talk about the packaging requirements, let's talk about some packaging materials and the kind of products you're expected to use them for.
Standard Box: To ship an item in a standard box, ensure the dimensions precisely accommodate the specified item. The box must successfully pass a rigorous three-foot drop test to ensure its structural integrity and avoid any damage or breakage upon impact. In case the box fails the drop test, the item should be placed inside a poly bag for extra protection.
Amazon also has standard box dimensions and weight and it is important to keep this in mind when shipping boxes to a fulfillment center. The maximum box size and dimension is 25 inches on all sides and 50 lbs.
Going off the maximum size and dimension may lead to shipping delays or restrictions. In cases where the product already exceeds the stipulated box size, here's what you should do:
For packages containing a single item weighing more than 50.00 lb, affix a visible label indicating "Team Lift" on both the top and sides of the box.
For packages with a single item exceeding 100.00 lb, ensure you attach a clear label stating "Mechanical Lift" on both the top and sides of the box.
You'll need two different types of labels — an FBA Box ID Label and a Carrier label.
The FBA Box ID label is very important. You'll need to affix a unique FBA ID label to each box before shipping. This way, Amazon can identify the items in the box.
Your FBA Box ID label should contain the following information.
Ship From: The seller's name and address.
Ship To: The Amazon warehouse address.
FBA shipment identifier: This unique barcode provides an easy way for Amazon to identify your packages.
Internal use only: Beneath the FBA barcode, you will find crucial data that includes the product unit quantity, a statement for Mixed SKU (pertaining to parcels with different SKUs), and a statement for Partial case (relevant for large boxes containing multiple parcels). This information is essential for efficient inventory management and accurate order processing.
A carrier label is an identification label that helps to explain the content of your package. The label usually depends on the shipping carrier you use and should contain the warehouse address, barcode, weight, and name. 

If you're working with carriers that Amazon partners with like FedEx, ACPS, and UPS, you can generate your labels from Seller Central but if you work with independent carriers, you can get the labels from them.
Here are some Amazon FBA label requirements to keep in mind when fixing your FBA box ID or carrier label.
Attach the FBA Box ID label in a visible place.
Ensure the labels are not closer than 2cm to any of the edges of your box.
The carrier label must be near the FBA box ID label
Ensure that your boxes have a unique carrier label and FBA box ID label before shipping them to a warehouse.
Poly Bags: Poly bags are often used to provide extra protection for packages when shipping. Poly bag packaging is quite straightforward, however, because of the danger that poly bags may cause when handled wrongly, especially by children, Amazon has put some requirements in place.
Sellers should have a suffocation label imprinted onto the bag.
Use transparent poly bags, with a thickness of at least 1.5 Millimeters.
Avoid using poly bags made out of flimsy material, so that the content inside cannot puncture the bag.
Bubble Wraps or Blister Packs: Bubble wraps are often used for delicate items that can get damaged in transit, and heavy products. Blister packs on the hand come in handy for small items like toothbrushes that may require sterilization.
These are the recommended packaging materials to use. Apart from these, you can also use Full sheets of paper (heavy-weight kraft paper is best), Inflatable air pillows, and Polyethylene foam sheeting.
Packaging materials like Styrofoam, Foam strips, Crinkle wrap, Shredded paper, and Thermocol chips are however not allowed.
It's important to choose the right packaging materials for the products you sell. Also, remember to follow the Amazon FBA label requirements for your product type and packaging material.
Amazon FBA Label Requirements or Packaging Guidelines
Amazon labeling requirements vary depending on the products you sell and how you intend to package them. Here's a detailed breakdown.
For Standalone Products or Single Units
Clothing items and footwear belong in this category. Use poly bags for clothing items and use boxes for footwear.
Add a suffocation warning label on poly bags with an opening of about 5 inches or more.
Use an easy-to-remove tape for products that will not be boxed.
Affix barcodes in a way that can be scanned without tampering with the product's packaging.
Follow the recommended print sizes for your suffocation warning labels when packaging with poly bags. Use a 24 pt print size for bags of 60 inches or more, 18pt for 40 – 59 inches sized bags, 14pt for 30 – 39 inches sized bags, and 10pt for bags that are less than 29 inches.
Use transparent poly bags that are at least 1.5 millimeters thick
Seal your poly bags completely in a way that secures the product properly.
The poly bag dimension must not be bigger than that of the product by more than 3 inches.
Use black, opaque poly bags or shrink wraps for adult products.
For Products That Are 'Sold as Sets'
"Sold as Sets" products are considered as a unit even though a set contains multiple products. If you sell products like this, keep these in mind:
Pack the products as a unit, but mark them as a set on the packaging.
Affix a label that makes it easy to tell that the products are a set. There are different variations of this — "Sold as set," "Ready to ship," or "This is a set. Do not separate."
Do not make the barcodes on the individual units visible. The set should have its own FNSKU barcode that shows that it is a set, this way, Amazon treats all the packages as one.
For Boxed Units
If you decide to package your products with boxes, the box must have six sides that cannot flip open on their own.
The box must not collapse when pressure is applied on any side. Ideally, any box you decide to use must pass a three-foot drop test to ensure it is strong enough and will not break under pressure.
For Bubble Wraps
Bubble wraps are not completely suitable for fragile products, but if you do have to use them for fragile products then you'll have to go the extra mile to use a sturdy box.
Keep the following in mind if you have to use bubble wrap.
Wrap the product tightly and tape securely to ensure the product does not fall out.
Label the product with a barcode that can be scanned.
Ensure the bubble wraps can pass a 3-foot drop test on a hard surface without the contents breaking.
For Pallets
If you want to sell pallets, here are some things to keep in mind for shipping and labeling an Amazon FBA pallet.
Use the right pallet label and attach the label to an easily accessible place.
Pallet labels should be attached to all four sides of the pallet, on the outside of the stretch wrap.
Avoid using the wrong pallet labels else they won't match the shipment and can cause confusion.
Never use A4 paper to print your pallet labels.
Don't attach the pallet labels to the inside of the stretch wrap.
General Packaging and Amazon FBA Label Requirements
Here are some general Amazon FBA label requirements to follow when labeling your products for shipping regardless of the packaging material you decide to use.
When shipping multiple case packs together, remember to attach the unique FBA Box ID shipping label on the primary box's exterior.
For reused boxes, remove any old shipping labels, barcodes, or markings to avoid confusion.
To prevent scanning errors during receiving, use opaque tape or a black felt-tip marker to render existing barcodes unscannable.
Wrap each item individually to provide adequate protection during transit.
Use appropriate packaging material to ensure the safety of the contents inside the box.
Utilize strong tape designed specifically for shipping purposes.
Add at least 2 inches of cushioning between each item and the inside of the box to prevent damage during handling.
After packing, gently shake the box to check for any movement of the contents.
Opt for boxes with dimensions of at least 6 x 4 x 1 inches and weighing at least 1 lb to minimize receiving delays.
Ensure your boxes comply with the maximum size and weight requirements: No more than 25.00 inches on any side and no more than 50.00 lb in total, unless the box contains an exception.
Conclusion
Getting familiar with Amazon FBA label requirements is important because going against Amazon labeling requirements can lead to unexpected expenses like having to pay Amazon a packaging and prepping fee to repackage wrongly packaged items for you.
Wrong shipping labels can also lead to shipping delays. An easy way to avoid unnecessary hassles is to work with reliable freight forwarders.