Success on Amazon is largely dependent on your ability to find the best-selling products on Amazon. Amazon provides you with a plethora of product options for your store. On one hand, the countless options may be a boon, on the other hand, it can get overwhelming. However, product research is one business step that you cannot skip if you want to start selling items on Amazon.
Now that the world has gone digital and people have stopped going to any local stores for shopping, Amazon sellers have got an even larger customer base. So, there's a greater opportunity to make sales. However, the competition is fierce and the only way to succeed is to find the best-selling products on Amazon.
Introduction to the Best-Selling Products on Amazon.
Because Amazon has a dedicated and widely searched best-seller category section, you always have an opportunity to decide the most profitable category for yourself. Simply put, Amazon is dedicated to helping you find the most frequently bought items on Amazon. To do this, they have put together a regularly updated list of top-selling items on Amazon.
Since it is a highly volatile market, you must always keep an eye on what product market niche is trending. Another product can replace the chosen product at any minute. This happens mostly to seasonal products and products that are sold during the holiday seasons.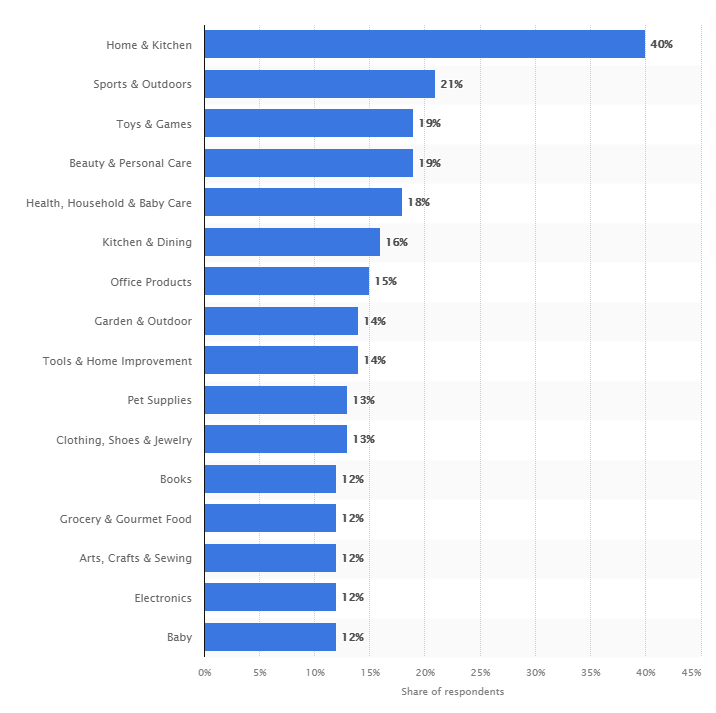 Also, some products never fail Amazon sellers. For instance, items like books and electronics are some of the top-selling products on the list. You can always choose items in this category based on the demand and profitability of the target market.
The term "Best Seller Rank" (BSR) is a score that is given to the products as per their seller's rank. It is divided into two categories; the first score is given based on the product category, and the second one is given per the sub-category. In other words, the first category ranks the products as per their primary category and the second one ranks them as per their sub-category.
Related: Deciding between an individual and professional account
How to Find Profitable Products Using Amazon's BSR
If you want to appear on the first page of search results, you cannot browse categories and make random selections. You have to be strategic if you want to attain profitability. Besides ranking, sellers also need to consider various other aspects that directly and indirectly help them increase profitability.
You must have a good understanding of the Amazon FBA fees, shipping costs, durability, size, and weight of the product to make it fairly easy for you to sell your product with a good profit margin.
You always have to pay attention to the metrics you can leverage to stay on top of the Amazon game. You can also browse categories to search for items that cost between $10 to $50. In other words, choose items that have high demand and low competition. This way, you can always stand out from your competitors.
Amazon's Best seller list is always helpful in finding the top-selling items on Amazon and choosing a niche with a high chance of success. The items are already profitable on Amazon. All you have to do now is optimize your listings for more visibility.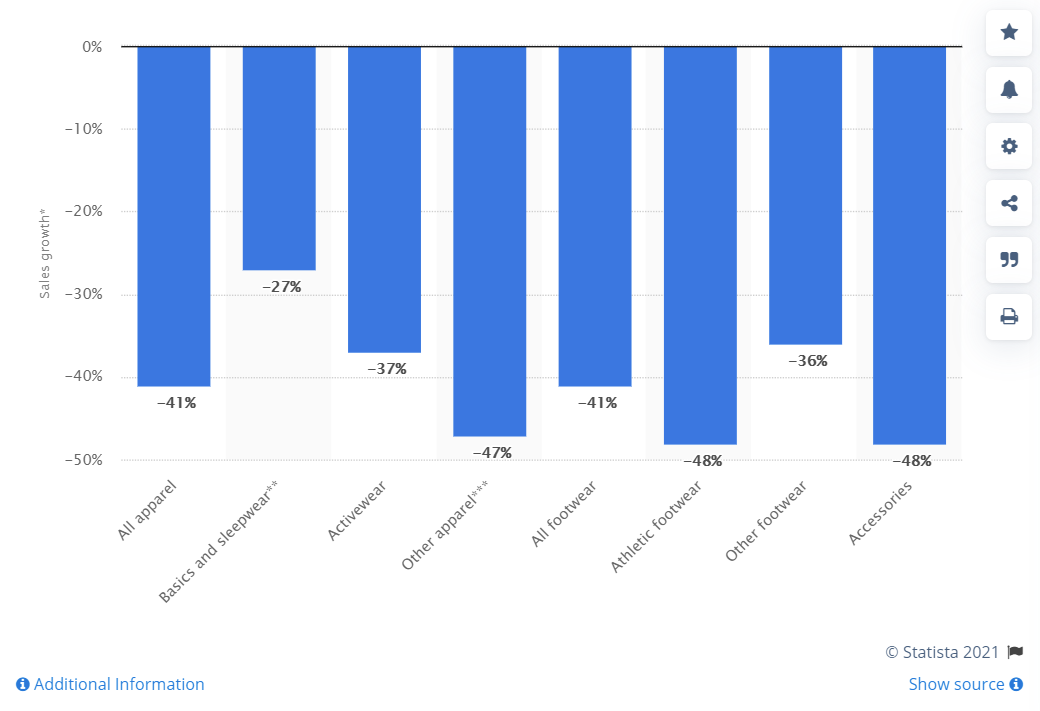 The "frequently bought together" and "customers also bought" sections also allow you to see what other products Amazon shoppers are interested in and are willing to pay for. You should note, though, that product rankings do not remain the same because the best-seller list is updated hourly. So, if you want to use the list, don't expect any product to remain in the same position for too long.
You can also use ZonBase's ZonResearch tool to find the top selling items on Amazon using search filters based on your preferences. You can choose to find products in specific categories or you can use keywords and other characteristics to specify your preference.

What Are the Most Profitable Product Categories on Amazon?
Let's quickly dive into the core of the subject matter. If you read to the end, you will find out which specific categories and subcategories are great performers under the respective headings.
Specific categories like books, clothing, and kitchen sell well throughout the year, while other products may have seasonal demand and outstanding sales performance. Here's a list of categories that are constantly topping the chart on AMZ.
Gift Cards
Amazon gift cards can be used to buy a wide variety of products, and it's not a surprise they are on the list of products to sell. This is why Amazon gift cards are classified as one of the hottest product categories. If you buy a gift card, you can load it with a certain amount of money and gift it to others. Afterward, the other person can purchase any product on Amazon.
Electronics
When it comes to the top selling items on Amazon, electronic items are in first place. This category is constantly updated because of the wide variety of products it encompasses.
Another factor in its never-diminishing profitability is the advancement of technology. Every year, new brands create products in this category that quickly become bestsellers in this category.
Related: How to sell on Amazon FBA
Some of the popular categories under this category are:
Multi plugs
Monitors
Voice control equipment
Wireless speakers
Photography and Camera
Cameras and other photography equipment are currently best-selling items that can be explored extensively by new sellers. However, this category is brand-specific, and you always have to pay attention to the brands that your customers' favor and make product choices accordingly.
Some of the popular items under this category are:
Camera stands
Lightning equipment
Telescope and Binoculars
Security cameras
Video Cameras
Throughout the last few years, teens and adults have become more interested in videography and graphics. This category provides all the equipment and instruments needed by videographers. Also, the demand is high, and any new seller can enter the market with items in this category.
The entertainment sector is ever-evolving with new technologies, and videography is an integral part of the sector. It is a booming business, and you can make a good fortune selling items related to videography. Before choosing potential top selling products in this category, ensure you check to be sure that they'll make consistent sales all year round and will keep performing well.
Bestsellers in this category include:
Gaming control
Gaming headset
Battery packs for controllers
Gift cards for Playstation, XBOX, Nintendo, etc
Control pads and gaming mouse
Books
No matter how many technological advancements we accomplish, books are special in human hearts. So, it is unsurprising that books are still among the top-selling products on Amazon. Also, if you want to start out selling on AMZ with zero capital, you can declutter your bookshelf and sell books on AMZ.
Books have a simple sales process and can be sold easily. Many book categories or genres include fiction, romance, fantasy, mystery, etc. The options may be a boon, but you should look for the best-selling book genres if you want to make a profit. And if you like, you can mix all the genres together to make a good heap of products based on market demand. Just ensure you choose an in-demand genre before you decide to sell books on AMZ.
Many people no longer buy hard-copy books on Amazon, though, so you may not make as many sales as you expect. This is because AMZ runs a kindle store that allows people to browse, buy, download, and read eBooks. And seeing as phones are more accessible these days, many people prefer to sign up for AMZ's kindle store. And if you're a customer who's in need of books in any genre, check AMZ. There's a book on Amazon for you.
Clothing, Shoes, and Jewelry
This is the category with the largest number of items. Hence there are already a large number of sellers selling under this category. So, there is always a risk in choosing this category if you dive in without a detailed investigation. By focusing on a specific customer group, you will stand out and make your brand.
Yes, some sellers sell beautiful clothes and jewelry, but they cant bag a handsome revenue. Your items need to be attractive and have a unique selling point. By doing this, you can always sell more than your competitors.
Some of the best items in this category are as follows:
T-shirts
Socks
Crocs
Shorts for men and women
Undergarments and swimwear
The above categories were the primary ones currently being sold on Amazon. Apart from these high-demand items, some other categories are giving head-to-head competition. Some of the promising product categories are as follows:
Beauty and Personal Care Products
Every person is super conscious about their health nowadays. Also, the use of beauty products is ever-increasing. Personal care and beauty products for hair, skin and oral hygiene are taking over the market quickly.
Above all, staying healthy and looking beautiful is the main part of presenting yourself to anyone. And, that's the main reason Amazon has qualified this category as one of the best ones to sell at the moment.
There are millions of beauty products, and every day millions of others are being added to this category under the tag of being natural, organic, and chemical-free. Sellers can explore this category because the beauty products industry is already generating billions of dollars.
Deodorants and perfumes
Body creams
Makeup accessories
Hairdryers
Bath and bathing accessories
Foot and nail care
Home and Kitchen
This category is the most important category for everyone who has a family and other related stuff. Some of the best-selling subcategories under this category include furniture, air purifiers, cleaning utilities, and other kitchenware.
Some other products include home decor and other products related to storage and utility organization. The seasonal decor and other stuff that is required for household purposes rank high on Amazon.
Pet Supplies
This category has been growing steadily as more and more people are interested in pets. As a result, there is an increased demand for pet supplies. This field is diverse and allows many sellers to explore new avenues for business. You can choose any kind of pet, such as dogs, cats, fish, and other animals, as your preferred category. Various products can be sold to make this category rich and diverse.
Sports and Outdoors
Sports and other outdoor workout items are also considered hot products on Amazon as more people are involved in various indoor as well as outdoor sports.
Related equipment like sportswear, shoes, and other related items tend to sell more because of high demand. If a seller is considering targeting this category, you must pay great attention to amazon product images and keywords. It will be an asset if you can include lifestyle images.
How To Carry Out Amazon Product Research
Product research is a crucial aspect of every Amazon business. Without it, scaling an Amazon business is an impossible feat. Hence, sellers who do not know how to execute these tasks often struggle. Here's how to carry out product research to find the best-selling products on Amazon.
As with everything else on Amazon, you have a choice. In other words, you can decide to carry out your research manually or automate it using Amazon seller tools.
Manual Research
This method usually involves two steps.
Amazon Best Seller Rank (BSR)
No matter how skilled you are, it is unlikely that you'll be able to guess the best-selling products on Amazon correctly. No one can tell the profitable product categories better than Amazon, and this is where the Bestsellers list comes in.
The Bestsellers list is a database that contains a list of the most profitable product categories and subcategories on Amazon. Also, the list provides detailed information about every product. This will help you make an informed choice.
Sellers who opt for automated research will still find the best seller list very useful. One tip that will certainly come in handy is to choose products that are not at either extreme of the pricing spectrum.
Carry Out Competitive Analysis
Competitive analysis is simply checking out what the trend is. And this is very important if you're a beginner who's trying to pick a new niche. What are your competitors selling? Which products have high demand or low competition? Check out their product listing pages and their official website for product ideas.
This information tells you what items are selling well, the ones that are getting good ratings and reviews, and the ones that are not doing so well. Alternatively, you can check the kind of service your competitor offers by placing an order. You can also estimate a product's profitability by checking out your competitors' sales volume. Ensure you pay attention to their strengths and weaknesses, then improve on them.
Automated Research
Running an Amazon business involves a wide range of processes, so you can't afford to spend all your time trying to find the best-selling products on Amazon. Product research is one of the Amazon basics that sellers cannot do without. Hence, automating your product research process is a great idea. To do this, you can make use of Amazon FBA software like ZonBase.
If you use reliable software, you will be able to find the best-selling products on Amazon in no time. Even though you will incur some extra costs if you opt for this method, software like ZonBase will give you value for your money.
ZonBase is an Amazon FBA software that contains various Amazon seller tools for product research, keyword research, and listing optimization. The software offers 4 tools for product research, here's what they'll help you do:
The ZonResearch tool from ZonBase helps you great product ideas with high sales volume in your niche. Using ZonResearch, you can identify and rank the most profitable products in any niche in only a few seconds. This tool also comes with a preset feature that allows you to search based on your preferences and save your preferred specifications for later use. It shows the average monthly sales for any product option, as well as other important product details.
The Hot Products tool from ZonBase is an Amazon seller tool that generates an extensive list of products with consistent demand in any category. It also creates a solid, accurate, and up-to-date database using important data, sales trends, and reviews. With this tool, you not only have access to profitable niches and good product suggestions but are also provided with suppliers from which you can purchase them.
This tool will help you narrow down the list of profitable niches and product options created with the first two tools. ZonBase product validator leverages the expertise of ZonBase's Amazon experts to help you effectively scale your Amazon business.
This tool allows you to spy on your competitors and see what products are performing well before you make a final product selection. The Zon Chrome Extension provides comprehensive information about any product you decide to sell. Using this tool, you can get a deeper look into AMZN's database to see the previous sales history, average monthly sales, and revenue figures for any product option.
With the insights from this tool, you can validate your product ideas and make the right product choices for your store.
The tools are uniquely designed to bring you the best-selling products on Amazon using the sales trends, Amazon BSR, and competitive analysis.

Amazon Product Selection Tips: What to Look For
Avoid choosing products on either extreme of the pricing spectrum. If a product is too cheap or too expensive, your profit margin will suffer, and your sales margins will be low. Hence, it's best to choose products that cost about $15-$50 after all fees have been included. Also, fix competitive prices. If you sell to Amazon Prime members, make sure you factor in shipping costs when fixing prices.
Position on Amazon's BSR list
Although the BSR list is a good way to find the best-selling products on Amazon, not every product is guaranteed to make sales. It is recommended that you choose products that have relatively high sales margins and do not rank below 5000.
By collecting 3-5 products with a BSR ranking of 5000 in your main category, you are guaranteed to sell a huge volume. There are higher odds of success if there are more products with low BSR ratings.
Choose small, lightweight products, preferably those weighing less than 3 pounds. The larger the product size, the higher the FBA fees you'll incur. This can harm your profit margin or cause you to run at a loss.
In-demand products with little competition are a great choice. Also, avoid choosing product categories that are already saturated with big brands. Starting with a product that has a track record of consistent demand and relatively little competition is preferable to competing with products that already have famous brands. Also, consider using FBA since it'll give you more credibility and you can even sell to Amazon Prime subscribers.
When choosing a product for your store, try not to go for seasonal items, especially if your goal is to have your business running for the entire year. If you go for products that Amazon shoppers only purchase during a certain period, you will be unable to run an active business to generate income all year round.
Conclusion
Amazon has more than 400 million products. Among these products, only a few categories are the most trending, and the best-selling products on Amazon can change at any time. You can maintain your ranking if you work on creating value with the most essential products to sell on Amazon.
The research phase can be cumbersome, but once you get the right product in your bag, you can run the business on autopilot. Several Amazon seller software tools can help you research the best products to sell on Amazon. Also, you can be sure of making sales if you use all the tips that we have provided.
In anything you do, you must always remember to provide value to the amount of money customers pay for your products. If you are passionate about what you sell, you can earn profits quickly.