In a competitive marketplace like Amazon, it is easy to focus on how much sales you make and end up neglecting the other factors that lead to sales. For instance, your Amazon conversion rates.
Your listings are like display shelves in a store, and while you may be focused on how much sales you make, Amazon is concerned about the percentage of people who come to your listings and go through with a purchase. So, if you want a significant boost in sales, you should prioritize increasing your conversion rates.
You have no direct control over how many people view your listings and decide to make a purchase. But if you read to the end, we'll tell you how to boost your Amazon conversion rates, and by extension, your sales.
We'll answer all your questions — What is a good conversion rate on Amazon? How do you find, calculate and track your Amazon conversion rate? But first, why is your conversion rate so important?
What is Amazon Conversion Rate and Why Is It So Important?
Your conversion rate depends on what you're tracking. If you sell a service, you may track conversions in terms of email subscriptions, downloads, or page visits.
However, if you sell on Amazon, your conversion rate is a metric that measures the number of page visits or listing views that lead to sales.
So if you get 100 listing visits and only two purchases, this would result in a 2% conversion rate and if you get only 1 visit and it leads to a purchase, you have a 100% conversion rate. Did you make more sales? No.
The second scenario had a "higher" conversion rate but only 1 sale, while the first scenario had a higher number of visits and should have led to a significant number of sales. This is what Amazon is concerned about. But why is this metric so important?
It gives you a clear view of your seller health or metrics and can provide a much-needed boost to your product rankings.
It helps you to track the results of your A/B tests.
It helps you figure out listing loopholes and improve your strategies.
Can help increase your ROI
It can help you reduce your ad spend and maximize your ROAS.
Now that you know how important your conversion rate is, how do you find and calculate your Amazon conversion rates?
How to Find and Calculate Conversion Rates on Amazon
Your current conversion rate will determine what strategies you need to adopt. We'll tell you what a good Amazon conversion rate is, but first here's how to calculate or find your conversion rate.
Your conversion rate = (The total no. of orders) ፥ (The total no. of product listing sessions)
Instead of trying to calculate your conversion rate, you can simply find it in Seller Central by following the steps outlined below.
Log in to your Seller Central account.
Go to the "Reports" tab and click on "Business reports".
On the left side of the business reports, you will see the reports menu. Select "Detail Page Sales and Traffic By Child Item."
This report shows crucial data for every sale you make — total sessions, page views, units ordered, product sales, and, conversion rate. In this report, the unit sessions percentage represents your conversion rate.
If you want to boost your sales, you must keep an eye on these metrics and strive to increase them. One way to boost sales is to review your listing elements and track these metrics, then stick to what works. You can set a specific date range in the Business reports tab and view data within that time frame.
What is a Good Conversion Rate on Amazon?
A good conversion rate will depend on the platform. Ecommerce stores typically have a conversion rate of about 1-3%, but since Amazon gets the largest share of eCommerce traffic, you can have a higher conversion rate there.
Amazon has built a solid reputation, and sellers who know how to leverage this reputation can have conversion rates of up to 10-15%. This conversion rate is often higher for Prime-Eligible sellers, because Prime subscribers have higher chances of purchase; they typically convert at about 74%.
If your conversion rate is less than 10%, you have enough room for improvement. However, your current conversion rate is a result of certain factors, so in order to boost conversions, you should be aware of the factor that influence your Amazon conversion rates.

Factors that Influence Amazon Conversion Rates
Keywords
Your keywords determine how many people find your listings, so if you have irrelevant keywords in your listings, you are very likely to attract the wrong audience.
Gambling wth keyword research is one surefire way to lose conversions. Here's how it works — you sell spray bottles, but you observed that "applicator bottles" have a higher search volume. You decided to use the "applicator bottles" keyword even though it doesn't match your product. You'll attract shoppers who are looking for applicator bottles and this will lead to a high number of detail page visits. However, these people are unlikely to make a purchase because they are not searching for spray bottles.
So if you got 100 detail page visits and only two shoppers decided to buy spray bottles, you may end up with 2 sales and a 2% conversion rate.
Don't use random keywords in your listings, instead, target keywords that your potential customer is likely to use when searching for your exact product. The more streamlined your keywords are, the higher your chances of attracting your target audience and increasing your conversions.
Search Relevance
The A9 algorithm chooses the top ranking listings based on search relevance. What this means is that the algorith favors listings that are relevant to customers search terms and search intent.
And if you show want to boost your conversions, you should focus on getting more eyes on your listings. Create unique, well-optimized listings that are tailored to match your buyer's intent.
7 Strategies for Improving Your Conversion Rates on Amazon
Now that you know the factors that influence your conversions, let's take a look at some strategies that could help you push it up to the 10-15% mark.
Use Amazon FBA
The conversion rate for Prime subscribers is about 74%. This is largely because of the perks subscribers get — free shipping and fast delivery. So if you sell to them, you have a higher chance of improving your conversions significantly. One way to become a Prime-eligible seller is to use Amazon FBA.
You get to outsource your storage and fulfillment to Amazon while also getting the opportunity to sell to about 200 million Prime subscribers. You also get access to advertising tools like Sponsored Brand and Sponsored Product ad campaigns, which could shoot your conversion figures up significantly.
Optimize Your Listings Consistently
Optimizing your listings is one of the most straightforward ways to get more eyes on your listings and increase your conversion rates.
Put yourself in the customer's shoes — what kind of listings are likely to make you go through with a purchase? Craft your listings with this in mind. To optimize your listings, carry out relevant keywords, use bullet points, create clear and concise descriptions, and use attractive product titles.
Use relevant keywords in your descriptions, but be sure to infuse the keywords in the most natural way and avoid keyword stuffing. Make your descriptions clear and concise, provide crucial details about your products — the features and benefits and avoid adding unnecessary paragraphs. Also use bullet points to make your descriptions readable and easy to understand.
To increase your chances of conversions, use high-quality images. Show your product from different angles, the aim is to help customers visualize using your product. Remember, your images are the only interaction shoppers have with your products, so don't miss your chance to sway their decisions in your favor.
Need help with creating and optimizing your listings? Use Amazon software for listing creation and listing optimization. With ZonBase AI Listify tool, you can create unique, detailed, well-optimized listings from scratch without having to do any keyword research or content creation.
All you have to do is enter a seed keyword and the tool will check through the top 10 competitors in your niche, and create a listing using the top 10 best-converting keywords from their listings.
Sign up for a 7-day free trial of ZonBase to explore the AI Listify tool.
Product images are an essential part of listing optimization, but what if you don't have any photography or photo editing skills? Hire a professional team.
ZonBase offers a personalized service that allows you to outsource your photoediting to a team of experts. These experts will edit your product images in a way that increase your chances of conversions and sales.
Sign up for the ZonBase Photo Enhancer service.
Maintain Competitive Prices
Your prices are another way to sway shopper's purchasing decisions. Pricing plays a significant role in attracting customers and driving conversions on Amazon. Employing competitive pricing strategies can entice customers to choose your products over competitors'.
Careful analysis of market trends, competitor prices, and customer expectations is essential in determining the optimal price point for your products. Offering competitive prices that align with customer perceptions of value can significantly improve your conversion rates.
Avoid veering off to any extreme when fixing product prices — if your products come off as too cheap, shoppers may get the impression that your products are inferior. Expensive products also scare off shoppers especially if competitors offer lower prices.
Focus on Getting More Reviews
In business, nothing pulls a crowd faster than a crowd. So if you want to pull people to your listings, focus on getting people to leave you reviews. This way, people who see it will be more inclined to buy from you.
Positive product reviews and ratings can significantly impact conversion rates on Amazon. Shoppers often rely on the experiences and opinions of others when making purchasing decisions. A higher number of positive reviews and higher average ratings build trust and credibility, instilling confidence in potential buyers and influencing their purchase decisions.
Use Product Bundling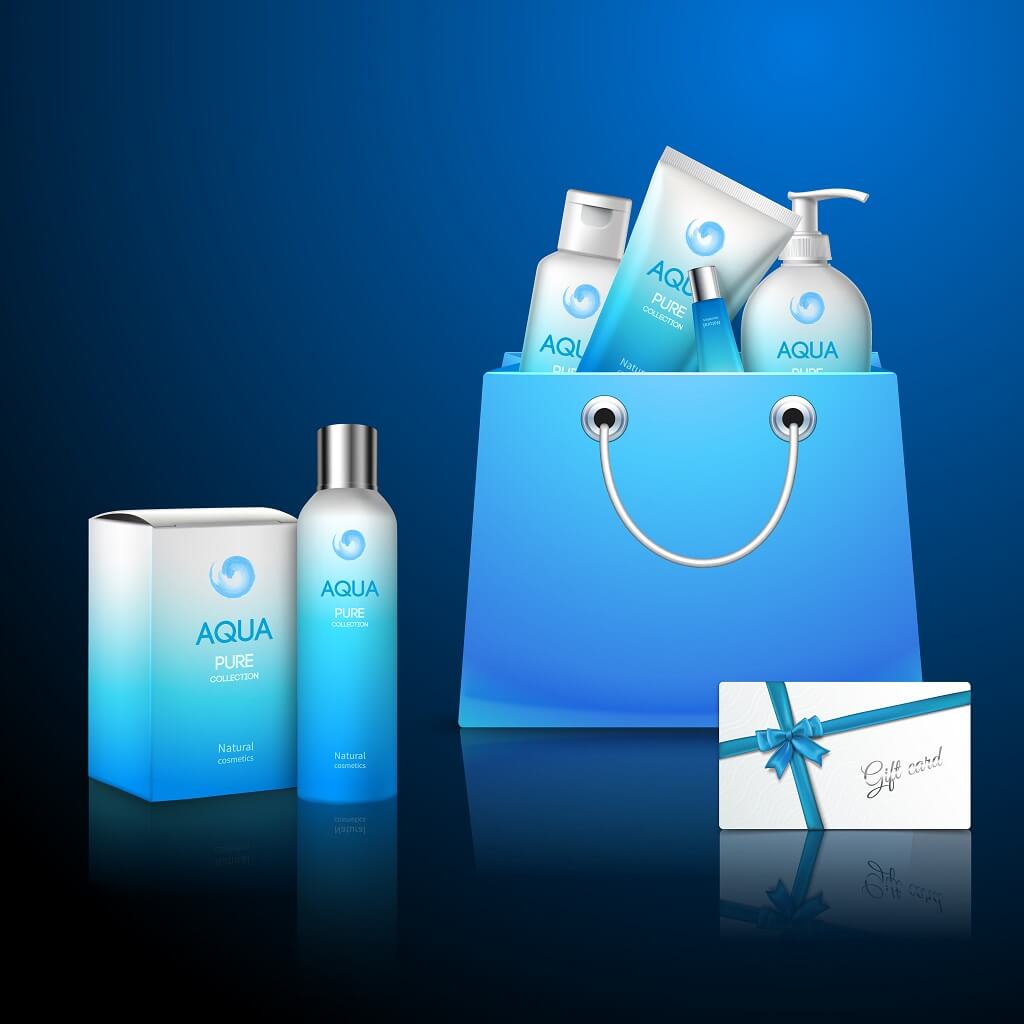 Product bundling is a sales strategy that involves pairing complementary products together and then selling them at a slightly discounted price, as a way of increasing sales and conversions.
For instance, if you sell chairs, you can create a bundle that includes tables. This way, shoppers who need chairs and also need tables will be likely to purchase especially if they feel that they are getting both at a discounted price.
Related: How to create Amazon product bundles
Use the 'Frequently Bought Together' Option
The "frequently bought together" section on Amazon allows you to link your product listings together, showing customers the total price upfront. By simplifying the process for customers to "Add Products to Cart" with just one click, it not only improves convenience but also increases the likelihood of additional product purchases.
By taking advantage of the "frequently bought together" option, you can create a seamless shopping experience for customers, encouraging them to make additional purchases and ultimately increasing your conversion rate on Amazon.
The combination of visually appealing images, optimized product titles, and upfront pricing information enhances customer transparency and simplifies the buying process, resulting in higher customer satisfaction and improved sales for your business.
Run More Promotions
By running more promotions you can increase your reach, gain more visibility, and boost your conversions in the long run. Amazon provides a wide range of advertising tools to help you launch promotional ads and PPC campaigns. You can run Sponsored Brand ads or Sponsored Product ads and increase your chances of showing up on page one of search results.
ZonBase offers a PPC optimization tool — ZonPPC to help you launch and manage your PPC campaigns from one dashboard. Using this tool, you can create PPC campaigns and optimize them, you can change bids and adjust budgets in a few clicks.
Sign up for a 7-day free trial of ZonBase to try out ZonPPC.
Conclusion
Now that you know the importance of conversion rates, the factors that influence Amazon conversions, and the strategies that can help you improve your Amazon conversion rates, you can go ahead to make more sales.
Success on your journey.