When most people decide to sell on Amazon, they start out enthusiastic, knowing they can sell just about any profitable item and make money. This enthusiasm soon fizzles when they discover that certain products and categories are 'out of bounds'.
These 'out of bounds' product categories are called Restricted product categories. To sell in these categories, you'll need to get approval.
So if you've found a great product that turned out to be a restricted product, read to the end and we'll show you how to get Amazon category approval to sell it.
What are Restricted Product Categories on Amazon?
Restricted product categories or gated categories are product niches that require sellers to obtain approval from Amazon in order to list and sell them. This approval process involves various requirements, performance checks, and potentially additional fees.
Amazon has built a solid reputation for selling high-quality products. However, some categories are susceptible to counterfeit products. If a customer orders from any of these categories and does not get exactly what they want, Amazon's reputation will be on the line.
Product category restrictions are Amazon's way of securing these categories and protecting shoppers from fraudulent sellers and counterfeit products.
Contrary to popular opinion, Amazon also places restrictions on specific products, brands, and even subcategories. We'll provide a list of products you can sell without seeking Amazon category approval. But first, here's a comprehensive list of restricted categories, products, and subcategories.
Restricted product categories on Amazon.com (United States)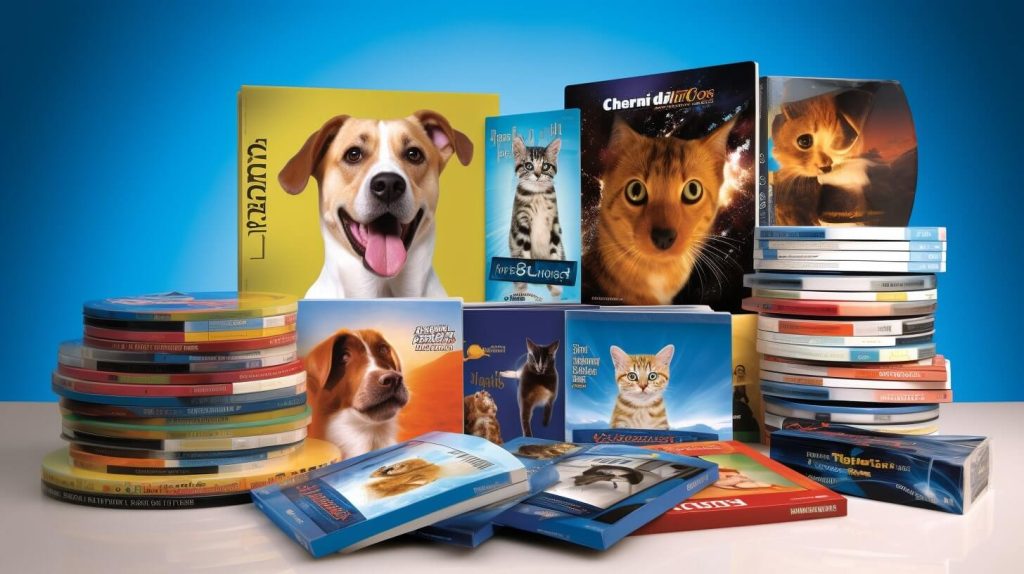 You'll need to get Amazon category approval before you can sell products in any of the categories listed below. Amazon's restricted categories and products vary based on national laws but in this guide, we will be focusing on the U.S. marketplace. However, the Amazon category approval process is the same across different marketplaces. Here's a list of the restricted product categories, products, and brands in the U.S. marketplace.
Video, DVD, & Blu-ray
Collectible Coins
Streaming Media Players
Personal Safety and Household products
Grocery & Gourmet Foods
Music Category
Lighting Category
Beauty Topical
Sports & Nutrition
Watches
Gardening & Watering
Automotive
OTC Medication
Haircare & Beauty Appliances
Baby Topicals
Toys
Pet supplies
Medical supplies & Equipment
Pet Care
Pet Food
Candles & Aroma Therapy
Power Tools
Home Environment Electronics
Wireless Accessories
Baby Feeding
Feminine Hygiene
Baby Activity Gear
Baby Strollers and Carriers
Audio Visual
Personal Safety & Household
Amazon also places "product condition" restrictions on some product categories. In this case, sellers can only list brand-new products for sale in these product categories. Here are some categories with product condition restrictions.
Check out the post below for detailed guidelines on how to gain approval to sell in specific categories.
Related: Proven Guide to Selling in Restricted Categories
Baby Products
Beauty, Clothing, Accessories & Luggage
Grocery & Gourmet Food
Health & Personal Care
Jewelry Shoes, Handbags & Sunglasses
Watches
Restricted Products on Amazon.com (United States)
Here's the list of restricted products in the U.S. marketplace.
Alcohol
Animals & Animal-Related Products
Art – Fine Art
Art – Home Decor
Automotive and Powersports
Composite Wood Products
Cosmetics & Skin/Hair Care
COVID-19 Supplies
Currency, Coins, Cash Equivalents, and Gift Cards
Dietary Supplements
Drugs & drug paraphernalia
Electronics
Explosives, Weapons, and Related Items
Export Controls
Food & Beverage
Gambling & Lottery
Hazardous and Dangerous Items
Human Parts & Burial Artifacts
Jewelry & Precious Gems
Laser products
Lighting
Lock Picking & Theft Devices
Medical devices and accessories
Offensive and Controversial Materials
Pesticides and Pesticide Devices
Plant and Seed Products
Postage Meters & Stamps
Recalled Products
Recycling electronics
Subscriptions and Periodicals
Surveillance Equipment
Tobacco & Tobacco-Related Products
Warranties, Service Plans, Contracts, and Guarantees
Other Restricted Products
Refrigerants: Ozone-Depleting Substances and Substitutes
Upholstered Furniture, Bedding, & Other Quilted Products
CPAP Cleaning and Disinfecting Devices
Some restricted products are currently not on Amazon's list, so this is not an exhaustive list.
However if a product or product category requires any of the following, then it qualifies as a gated category or product.
If you have to provide additional information before selling in any category.
Products that carry the "FDA-cleared" or "FDA-approved" tag in their listings.
If the product or category has specific regulations depending on the Amazon marketplace you want to sell in.
Restricted Amazon Brands
Sellers who want to sell premium brand products on Amazon will require approval too. This is because top brands, especially in the fashion category are susceptible to counterfeiting.
Some restricted brands on Amazon include Adidas, Nike, Gucci, Cusiniart, Hasbro, etc.
Requirements for Amazon Category Approval
Since Amazon has clear reasons for placing restrictions on some categories, sellers who want to list products in ungated categories will have to meet certain requirements. A few of the eligibility requirements are outlined below.
Professional Seller Account: To obtain Amazon category approval, you need to have a professional seller account. This account type is essential for selling in restricted categories and demonstrates your commitment to running a serious business on the platform.
Good Performance Metrics: Amazon considers your seller performance metrics, such as order defect rate, late shipment rate, and pre-fulfillment cancellation rate, when reviewing category approval requests. Maintaining excellent performance is crucial for gaining approval in restricted categories.
Proof of Product Authenticity: Amazon places a high emphasis on product quality and authenticity. You must ensure that the products you intend to sell meet the required standards and are genuine. This involves sourcing products from reliable suppliers and providing documentation to prove the authenticity of your inventory.
Seller Experience: Amazon may consider your experience as a seller when reviewing category approval requests. If you are new to selling on Amazon or have a limited sales history, it may be more challenging to obtain approval in certain categories. Building a positive track record through successful sales and good customer feedback can increase your chances of approval.
Documentation and Information: When applying for category approval, you will need to provide relevant documentation and information. This may include invoices, product images, UPC/EAN codes, safety data sheets, certificates of authenticity, or any other documentation specific to the category requirements.
Some other requirements include:
Maintain an order defect rate of below 1%.
Maintain a great sales history for at least three months.
Provide a return address within the country where you intend to sell, or ensure free delivery.
Offer customer support in the local language of the Amazon marketplace you sell in.
It's important to note that each category may have its own specific requirements and considerations for approval. Familiarizing yourself with the guidelines and policies for each category you wish to sell in is crucial for a successful approval process.
How to Get Approval to Sell on Amazon
Yes, there are other categories you can sell in without approval. But there are numerous benefits of selling in gated categories, and if you're willing to go through the approval process, it will pay off in the long run.
The Amazon category approval process is quite straightforward, but it may take a while for Amazon to grant you permission to sell in your desired category. The approval timeline is usually shorter for sellers who have been on Amazon for a while and have a great seller reputation.
Follow the steps outlined below to submit an Amazon seller approval request.
Create or log in to your seller account (professional seller account)
Click on the inventory menu then select 'Add Products'
Choose the products or categories you want to sell in. Then click on the "listing limitations apply" button.
You'll either be able to apply for approval by clicking the "Request Approval" button or you'll get a notification that says applications are not being reviewed at the moment.
The application process is typically easy to get through but if you encounter any hiccups along the line, you can consider outsourcing the application process by using an Amazon category approval service.
Amazon category approval services, also known as ungating services, are not directly affiliated with Amazon, so they cannot exactly influence Amazon's decision. They can handle the application process on your behalf, but they cannot guarantee anything. 

Tips for Getting Amazon Seller Approval to Sell in Restricted Categories
No one can exactly tell what criteria Amazon uses to determine who gets approved and who doesn't. However, there are a few things you can do to increase your chances of getting a favorable response to your approval request.
Build a strong seller reputation: Amazon may be more likely to approve sellers with a solid track record. Focus on building a positive selling history in less restricted categories before attempting to sell in more restricted ones.
Choose products from well-known brands: Applying with products from reputable brands can significantly increase your approval. Amazon is not likely to approve your request if you intend to sell products from an unpopular brand. So, when seeking approval to sell in a gated category, including well-known brand items in your application, even if you don't plan to sell them, will substantially improve your prospects of obtaining Amazon's approval.
Confirm the category requirements: Thoroughly research the specific category you want to sell in and understand the requirements set by Amazon. Each category has its own set of guidelines and criteria, so make sure you meet them before applying.
Carry out market and product research: The approval process is not something anyone just goes through, so before you decide to seek approval to sell in a gated category, be sure that the niche and the product you intend to sell are profitable. On the flip side, verify before listing any product for sale. You run the risk of losing your seller account if you put up a product that belongs to a restricted category.
Are There Categories You Can Sell in Without Approval?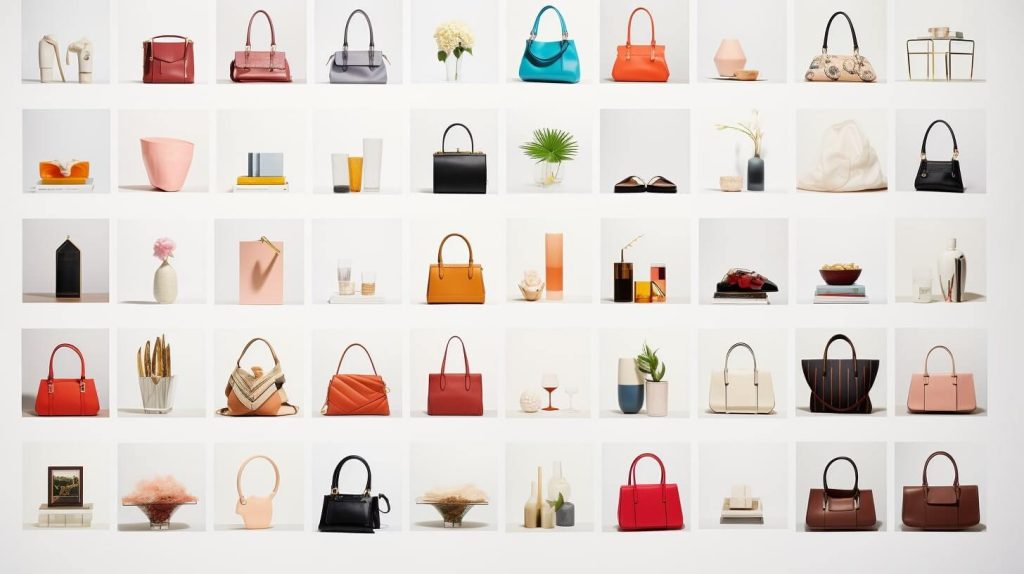 Although there is a long list of restricted categories, there's an even longer list of categories you can sell in without needing approval. Here are a few of the most profitable ones to sell in.
Electronics
Toys & Games
Camera & Photo
Video Games
Pet Supplies
Home & Kitchen
Books: consistently some of the best-selling items, especially ebooks sold via the Kindle store
Clothing, Shoes & Jewelry
Handmade
Related: How to find the best-selling products on Amazon
Do I Need Supplier Invoices to Gain Amazon Category Approval?
Applying through the supplier route is another option. But if you decide to go through this route, you'll have to buy and sell products that are ALREADY listed on Amazon!
And that's not all, the products have to be listed in the category you're interested in. You can find the products via Seller Central and then use the 'Add A Product' button to find out what category they are in.
If you intend to apply for approval through the supplier invoice route, try not to prioritize your profit margin, just order the required quantity and get the supplier invoice.
During the application process for the chosen category, it is essential to provide the original invoice that accompanies the product inside the box, rather than a printed copy of the emailed version.
You can use your phone to capture a clear picture of the invoice and submit it to Amazon as part of your application. In certain situations, you may be able to obtain a PDF copy of the invoice in advance from your sales representative, which can expedite the approval process significantly.
FAQs
What should I do if my approval request gets rejected?
You can apply again after double-checking to be sure you meet all the requirements for approval.
If Amazon grants my approval request, can I only sell products sourced from the supplier I provided invoices for?
No, your supplier invoices will be inconsequential after the first check. Just ensure you source products from authentic suppliers.
Can I get approval to sell in a restricted category even as a new seller?
Your chances of approval are quite slim as a new seller because Amazon takes seller reputation seriously, and as a new seller, you won't have any existing seller reputation. But there's no harm in trying.
Final Words
Selling in restricted categories is always worth it. Since these categories are not open to all, the competition is often minimal, thus increasing your chances of success.
And if you source your products from reliable suppliers at favorable prices, you can make a killing in some restricted categories. The journey to getting Amazon category approval can be long sometimes, but if you see it through and actually get approved, the benefits are enormous.
So if you stumbled on a golden product option that happens to belong in a gated category, don't be so quick to toss it into the "don't-sell-can't-work" list. Keep an open mind, follow the steps outlined earlier, and you just may be able to list the product for sale.
If you haven't yet developed an interest in a restricted product, focus on building your seller reputation and maintaining great performance metrics as these may come in handy in the future.
Success on your journey.