One of the best things about selling on Amazon is that the retail giant has multiple marketplaces and sellers can expand their businesses to any of these marketplaces and sell globally.
The Canadian marketplace is a fast-growing marketplace with massive potential for sellers who are able to expand their businesses and sell on Amazon FBA in Canada.
It is common knowledge that selling on Amazon FBA comes with its fair share of challenges, from managing inventory and fulfilling orders to providing exceptional customer service. However, when it comes to selling on Amazon FBA in Canada (for Canada-based sellers) or expanding to the Canadian marketplace, there are additional factors to consider.
Trying to get familiar with the local regulations, optimizing your listings for Canadian customers, and effectively scaling your business can be overwhelming, especially if you're new to selling on Amazon FBA Canada.
So, are you an existing or prospective Amazon FBA seller in Canada, eager to unlock the immense potential of the Canadian marketplace?
Look no further! In this comprehensive blog post, we will equip you with the knowledge and strategies you need to succeed on Amazon FBA in Canada. But first, here are some reasons why you should consider joining Amazon FBA in Canada.
Related: Proven Guide to Amazon Global Selling
Why You Should Join Amazon FBA Canada in 2023
Fast-growing market with massive potential
The Canadian e-commerce market is large and growing. In 2022, Canadian e-commerce sales were 110 billion CAD, and they are expected to grow to 157 billion CAD by 2026. (Source: Statista).
Unsaturated market with minimal competition
The Amazon FBA market in Canada is still relatively unsaturated. As a result, there is less competition than in the United States. This means that there is more opportunity for sellers to succeed. If you join the Canadian Amazon marketplace today, and choose the right products, you can succeed there in no time.
Amazon is a convenient shopping destination for many Canadians. Amazon Prime members get free two-day shipping on eligible items, and Amazon is also known for its excellent customer service.
Amazon FBA is a scalable business model. As your sales grow, you can easily scale your business by increasing the number of products you sell or by expanding into new markets.
In addition to selling on Amazon's marketplace, FBA also opens doors to multi-channel fulfillment. You can use Amazon's FBA services to fulfill orders from your own website, other e-commerce platforms, or even brick-and-mortar stores. This flexibility allows you to expand your reach and diversify your sales channels, capturing customers from various sources.
Now that you know the benefits of selling on Amazon Canada FBA, let's take a look at how you can get started with selling on Amazon FBA in Canada.
How to Get Started With Selling on Amazon Canada
Choose a product to sell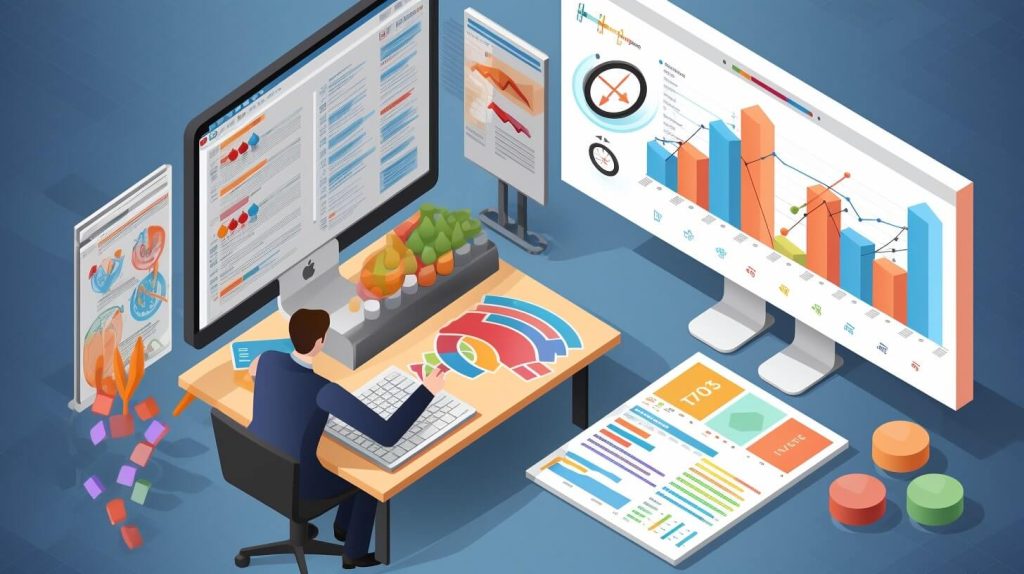 Like every other Amazon marketplace, the Canadian marketplace already has existing sellers, so sellers who want to make a substantial profit have to continuously come up with strategies to help them gain ground. The first strategy is to choose a profitable product; one that has great demand and is in an unsaturated niche, thus making it easy to scale.
Of course, there are many profitable yet unsaturated product options and niches. So, the best way to uncover the top-performing ones is to use a product research tool like ZonResearch.
With ZonResearch, you can search using keywords, and discover the hottest products in any product category. The tool allows you to narrow down your search using a set of filters — from the number of reviews and price to sale volume and BSR ranking.
Create an Amazon.ca seller account
When you decide to join Amazon FBA Canada, you'll have to choose and create a seller account. This applies to whatever marketplace you decide to sell in — Amazon offers two seller accounts; individual and professional, and this is the same across the different marketplaces.
The individual account is great for sellers who want to join the Canadian retail space but do not have enough starting capital. The account costs about $0.99 and this fee is deducted on every sale, so it is not an upfront cost. The downside of the individual account, however, is that you can only sell less than 40 items monthly and you won't get access to advanced selling features.
The professional selling account, on the other hand, costs $39.99 monthly and is best for people who want to sell on a large scale. Unlike the individual account, you can sell more than 40 items monthly and you get access to advanced selling tools to help your business.
Here are some requirements you'll need to create an Amazon.ca selling account.
Bank account details, including your account and routing numbers
Credit card details
National identification proof
Tax information
Phone number
Enter your business location and type
When you sign up to start selling on Amazon Canada, the first step is to undergo a verification process. Once you have provided the necessary information and documentation, Amazon will review and approve your account.
Once your account is verified and approved, you can begin listing your products for sale. Take the time to optimize your product listings with compelling descriptions, high-quality images, and relevant keywords to maximize their visibility and attract potential customers.
Choose a business model
One thing you should keep in mind when you sign up to sell on Amazon.ca is that you won't be at a loss for options when it comes to business models. You can become a private labeler or a wholesaler, you can also decide to resell products, create unique, handmade items, or you can become a drop shipper.
Just be sure to weigh your options carefully and consider your finances before settling for a business model.
Choose a fulfillment method
Before you list your products for sale, figure out your order fulfillment process. How will you ship your orders? Can you afford to ship by yourself? Would you rather outsource your entire fulfillment process?
Amazon has fulfillment channels to cater to you regardless of which option you decide to go with.
Fulfilling by yourself —- Choose FBM (Fulfillment by Merchant). Under this business model, you will have to store your products and ship them yourself. You'll also have to provide excellent customer service and manage all your other business processes.
Outsourcing fulfillment — Choose FBA (Fulfillment by Amazon). Here, Amazon will store your products and ship them on your behalf. They'll also provide customer service and also handle your returns for you.
FBA avails you more freedom to focus on other crucial business tasks. It also increases your chances of sales significantly because your products become Prime-eligible and gives you access to Prime subscribers.

Create and optimize your listings
This is the step that determines whether or not you make sales. Once your Amazon FBA account is set up and approved, it's time to create and optimize your product listings to maximize their visibility and attract potential customers. The quality of your listings plays a crucial role in driving sales and establishing a strong presence in the Canadian marketplace.
Here are some tips to help you optimize your listings for sales.
Conduct Keyword Research: Start by conducting keyword research specific to the Canadian market. Use the ZonBase keyword tool to identify relevant and high-traffic search terms used by Canadian customers. The tool allows you to be specific about the marketplace you want to sell in — Amazon.ca. Incorporate these keywords strategically into your product titles, bullet points, and descriptions.
Craft Compelling Product Titles and Bullet Points: Your product titles should be concise, descriptive, and keyword-rich. Include the key features, benefits, and relevant attributes of your product. Use keywords naturally but avoid keyword stuffing or misleading information. Use bullet points to effectively communicate the value of your product and make your listings readable.
Create Compelling Product Descriptions: Your product description should provide detailed information about your product, emphasizing its features, functionality, and benefits.
Use High-Quality Product Images: Your images are the only interaction your customers have with your products, so ensure they are of high quality and accurately represent your product. Also use multiple images from different angles to showcase the product's features and details and follow Amazon's image guidelines to meet their requirements for image size, resolution, and background.
Monitor and Adjust Listing Performance: Regularly monitor your listing's performance using Amazon's Seller Central tools and analytics. Keep an eye on metrics such as conversion rate, click-through rate, and keyword ranking.
Listing creation and optimization is one of the most crucial, yet challenging business processes. An easy way to get around it is to use a listing creation or optimization tool; preferably one that allows you to incorporate keywords, images, and track performance.
The ZonBase AI Listify tool will come in handy if your goal is to save time and build well-optimized listings from scratch without having to think of compelling titles and detailed descriptions. All you'll have to do is input a seed keyword, and the tool will find the best listings in your niche and pick the top 10 high-performing keywords, then create a unique listing for you using them.
Use AI Listify for FREE for 7 days
Amazon Canada Selling Fees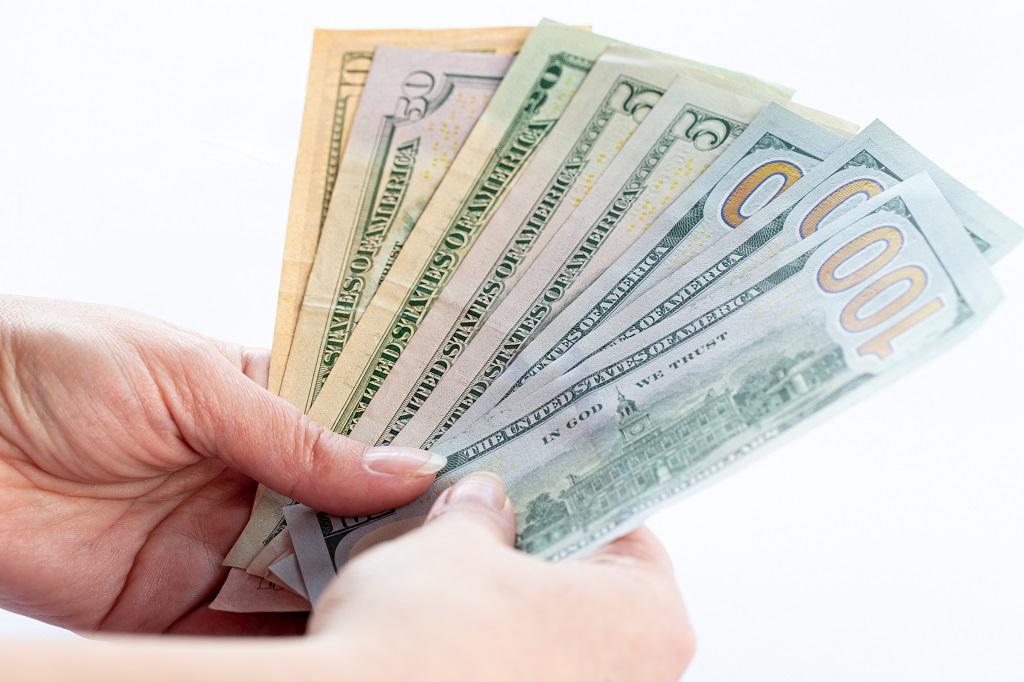 Most of the fees you incur as an Amazon.ca seller depend on the choices you make and the fulfillment model you decide to use. But there are two selling fees you'll have to pay regardless of the business or fulfillment model you decide to use.
Referral Fees
Amazon charges a referral fee of 15% on most products sold on its platform. This fee is deducted from the sale price after each sale. Amazon also charges a per-item minimum fee of $0.30 for some products. This fee is charged in addition to the referral fee. It is important to factor in both of these fees when pricing your products on Amazon.
Inventory Storage Fees
Inventory storage fees are split into two — monthly storage fees and long-term storage fees.
Amazon charges monthly storage fees for inventory stored in its fulfillment centers. These fees are charged within 7-15 days of the end of each month. For example, storage fees for January will be charged in February, and the payments report for February will include transactions from February 7-15.
The amount of storage fees charged depends on the size and type of inventory. Standard-sized products are charged less per cubic foot than oversized products. However, standard-sized products may require more complex shelving, which can increase long-term costs. It is important to consider all factors when planning inventory storage, including size, type, and long-term costs.
Amazon also charges long-term storage fees for inventory that has been stored in its fulfillment centers for more than 365 days. These fees are $150 per cubic meter.
Here are some tips for reducing storage fees:
Sell products quickly: The longer inventory sits in Amazon's fulfillment centers, the more storage fees you will pay. Try to sell products as quickly as possible to minimize storage fees.
Use efficient storage methods: Consider using efficient storage methods, such as using shelves that can accommodate multiple products, to reduce the amount of space needed for inventory.
Sell oversized products: Oversized products are charged less per cubic foot than standard-sized products. If you have oversized products, consider selling them on Amazon to reduce storage fees.
Consider using a third-party fulfillment service: A third-party fulfillment service can store and ship your products for you. This can help you reduce storage fees, as you will no longer need to store inventory in Amazon's fulfillment centers.
Things to Keep in Mind When You Decide to Sell on Amazon FBA in Canada
Amazon FBA fees in Canada are higher than in the US.
The exchange rate between the Canadian dollar and the US dollar can fluctuate, which can affect your profits.
Canadian duty rates are often higher than US duty rates.
Amazon does not have any partnered carriers that ship to Canada.
You need a Business Number to import anything into Canada.
If you are shipping to Canada using UPS, FedEx, or another carrier, make sure to ship it as DDP (Delivered Duty Paid).
Canada has a federal sales tax called the Goods and Services Tax (GST).
Canadian Tax System & Regulations
Canadian tax systems and regulations are a crucial part of selling on Amazon FBA in Canada. You don't want to have to put your business on hold as a result of tax filing issues. However, Canadian tax systems and regulations are complex and can vary depending on the province or territory.
Canada has a Goods and Services Tax (GST) and Harmonized Sales Tax (HST) system. The GST is a 5% federal sales tax that is applied to most goods and services sold in Canada. The HST is a combined sales tax that is equal to the GST plus the provincial sales tax (PST).
There are 13 provinces and territories in Canada, and each has its own sales tax system. Below is the GST/HST or federal tax system that applies to different Canadian provinces.
How to Sell on Amazon Canada From the U.S
The possibility of global expansion is one of the biggest cons of selling on Amazon. There are over 18 marketplaces, and sellers can start their businesses from any of them and expand to other ones along the line. So if you already sell on the Amazon U.S. marketplace (Amazon.com), and you want to increase your earning potential, expanding to Amazon.ca is a strategy you may want to explore.
And the best part, you can sell on Amazon.ca from the U.S. Amazon now allows US sellers to sell in Canada without a Canadian business or bank account. Simply connect your US seller account to your Canadian seller account and use Amazon's Currency Converter for Sellers to automatically convert earnings into your local currency.
To sell on the Canadian marketplace from the U.S., all you have to do is transfer your listings to Amazon.ca and ship some of your merchandise to Canada. Here's how to go about that.

How to Transfer Amazon.com Listings to Amazon.ca
To transfer your Amazon.com listings to Amazon.ca, just go to your unified account, switch to Canada, and enter the ASIN number for your product.
All the listing information from your U.S. listing will automatically load, including your reviews. Once this is done, input your price, SKU, condition, and fulfillment method, and you are good to go.
Shipping Merchandise to Canada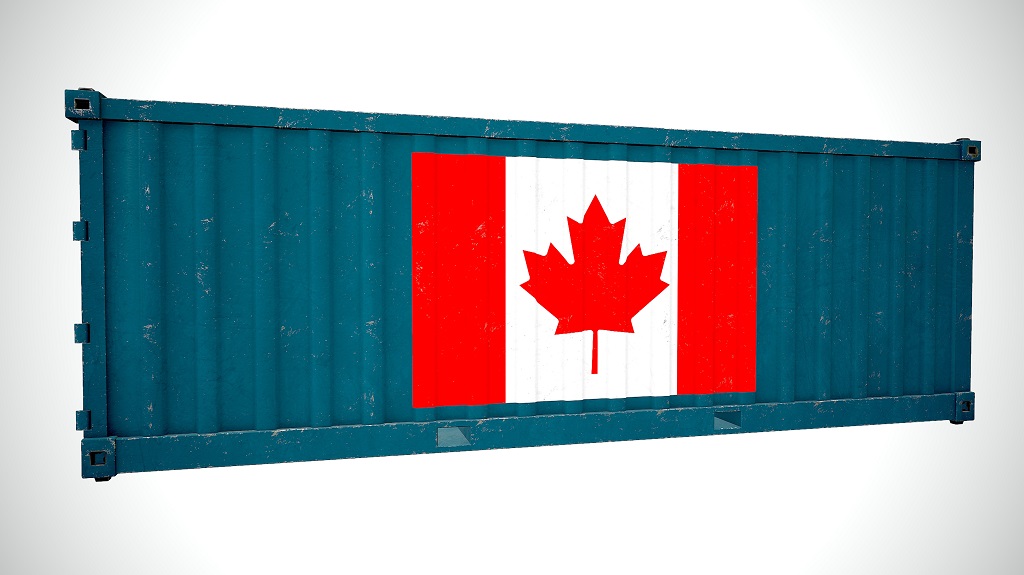 Shipping merchandise to Canada can be challenging. If you choose FBM, you'll have to ship your merchandise from wherever you're based to your Canadian customers yourself. But if you opt for Fulfillment by Amazon (FBA), you'll have to send your inventory to a designated fulfillment center in Canada.
However, because the Canadian market is relatively small, it's best to send a small amount of inventory at first compared to what you send to an Amazon U.S. warehouse.
Before you start the shipping process in Canada, make sure you read the Canada Border Services Agency's (CBSA) Importing Commercial Goods guide. The CBSA guide provides information on the necessary documentation and requirements for importing goods into Canada.
If you want to sell outside the U.S. but cannot afford to ship inventory and manage fulfillment yourself, you can enroll in the North America Remote Fulfillment Program (NARF).
NARF was launched in 2019 to help sellers ship products from the U.S. to Canada and have Amazon handle all tax procedures in Canada once orders start rolling in.
Conclusion
Joining Amazon Canada is a great way to tap into the fast-growing Canadian retail space. With its efficient fulfillment network, extensive customer base, and supportive infrastructure, Amazon FBA simplifies the process of selling products online and enables sellers to scale their businesses with ease.
While there are challenges to consider, such as competition and compliance with regulations, the benefits of Amazon FBA in Canada outweigh the hurdles. The platform provides sellers with access to a vast audience, powerful marketing tools, and a trusted brand name, giving them a competitive edge in the marketplace.
Whether you're a seasoned entrepreneur or just starting your e-commerce journey, expanding to the Canadian marketplace opens doors to endless possibilities.
Success on your journey!