Being one of the biggest players in the online marketplace, Amazon continues to offer sellers new ways to make a profit, expand their customer base and boost sales. One of the most impressive ways through which Amazon has revolutionalized eCommerce in recent years is with the Amazon Global Selling program.
This opportunity enables sellers to have access to a larger customer base and better tools to make selling in the global marketplace seamless. The program gives sellers access to advanced tools for currency conversion, product listing, and customer support.
Thanks to all these tools and assistance that Amazon provides, more sellers have begun expanding into the global market through the Amazon Global Selling program and are currently reaping the benefits that come with it. So, if you want to get into international selling on Amazon, you should learn all about the Amazon Global Selling program.
Let's get right into it.
What is Amazon Global Selling?
Amazon Global Selling is a program that allows sellers to expand their businesses to other countries. So, if you sell on the Amazon marketplace in your country, you can get into international selling on Amazon by joining other Amazon marketplaces.
As of now, Amazon has about 15 marketplaces and by signing up for the Amazon Global selling program, sellers can use the Build International Listings (BIL) tool to create offers in one marketplace and then make them available in other marketplaces.
Of course, you can sell on other marketplaces without linking them together through the global selling program. However, the aim of the program is to help sellers sell on multiple marketplaces and still save time and effort.
The only downside is that the program does not always guarantee the creation of product detail pages in the target marketplaces and sellers may also encounter issues with inventory, pricing, and selling regulations.
Benefits of Amazon Global Selling
Here are some of the benefits that international selling on Amazon offers to sellers:
Wider reach and an existing customer base
This is one of the top benefits of the Amazon global selling program. Amazon already has a well-established marketplace with an enormous customer base that's growing every day, with shoppers who are just waiting to purchase your products.
By joining this program, you can reach new buyers, increase sales and conversion, and make more profit without having to go through the trouble of shipping, delivery, and storage.
Access to convenient product fulfillment tools
For most online e-commerce businesses, most of the cost is incurred during the importation and exportation of goods. In order to venture into a global market, you will need to have storage and shipment facilities in place to ensure distribution of products take place in an effective and timely manner.
Imagine being based in the US and having to deliver products to customers in the UK, that would generate massive fees and in the end, expanding may not be worth it. With Amazon's global selling, Amazon provides suitable and cost-effective order fulfillment options to their sellers through Amazon FBA.
This way, sellers will not have to worry about the logistics issues that come with breaking into the global market as Amazon will cover it all.
Related: Complete Guide to Amazon FBA
Access to customer service and language support
To be able to expand into a new market place you must be able to communicate with the customer base in a language they know and understand. This would be a daunting task if your local language is different from that of the country you want to expand into because translating your product listing into another language would be a back-breaking task.
If you sign up for the Amazon global selling program, you will not have to worry about this because Amazon offers customer service and language support for whatever country you wish to sell in.

Expanding into the global marketplace requires little to no initial cost
One of the biggest challenges that online sellers encounter when expanding their businesses is the initial cost of venturing into the market —- the cost of getting a license to sell in these marketplaces, putting logistics facilities in place, establishing customer support, and many others.
Since Amazon already has an established customer base, all you have to do is list your products and start selling. You won't have to worry about all the initial costs associated with venturing into a new market as Amazon has done the work for you.
How Easy is it to Sell on Amazon Globally?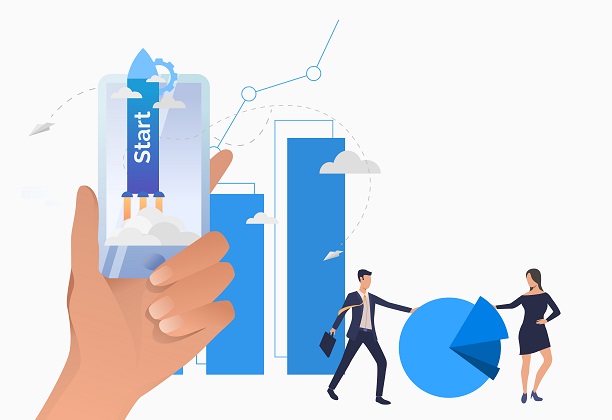 No doubt, international selling on Amazon has numerous benefits. But is this opportunity open to everyone and is it really as easy to sell on Amazon globally?
The truth is that selling on Amazon globally; selling on multiple marketplaces requires a bit more effort than running your business locally or on one marketplace. The level of difficulty associated with expanding into the global market depends largely on the amount of preparation that sellers put into the expansion process.
There are certain factors you need to consider and certain requirements that you must fulfill before you can expand and thrive on Amazon globally.
First, you'll need to set up separate seller accounts for each country you want to expand into. But if you are looking to expand into the European marketplace, you are allowed to use a unified sellers account which enables you to have access to the Amazon marketplace in Europe. This also applies to sellers looking to expand into Amazon's North American Market places.
You will also be required to pay certain fees monthly to access these accounts and continue to sell in these marketplaces. These fees usually vary from one country to another.
It is always advisable for sellers to understand the legal and regulatory requirements that are associated with selling in a particular marketplace before attempting to expand internationally. This way you can get familiar with the various restrictions in place and decide if your product is a good fit for the existing customer base.
You'll need the following to create an Amazon seller account on any marketplace:
A valid phone number and email address
Credit card details
Your tax information
Bank account details.
Certain countries may require you to provide additional information like Japan which requires the seller to provide a registered business name. This is why it is important to conduct proper research before venturing into a new marketplace.
What countries can I sell to through Amazon?
Amazon has a large marketplace across several countries and you can expand into any of them. Amazon's marketplaces are outlined below:
North American Marketplaces
Mexico (Amazon.com.mx)
Canada (Amazon.ca)
United States (Amazon.com)
Brazil (Amazon.com.br)
European Marketplaces
UK (Amazon.co.uk)
Spain (Amazon.es)
Germany (Amazon.de)
Italy (Amazon.it)
France (Amazon.fr)
Netherlands (Amazon.nl)
Asian Marketplaces
India (Amazon.in)
China (Amazon.cn)
Japan (Amazon.jp)
Australia (Amazon.com.au)
Middle Eastern Marketplaces
United Arab Emirate (Amazon.ae)
Turkey (Amazon.com.tr)
Related: How to sell on Amazon USA
Do I Need to Open an Amazon Account in Every Country?
Yes and No. No, because if you are a seller looking to expand into any of Amazon's European marketplaces, you only need a unified account. This account allows you to have access to all Amazon marketplaces within Europe. This simply means if you are already a seller in France and you are looking to expand into the UK marketplace you won't need to set up a new seller account if you already have one.
This also applies to the North American region. You only need one unified account to access all the Amazon Marketplaces in North America.
However, with the exception of Europe and North America, you will be required to open a new seller account for every country you want to expand into.
How to get started with Selling Internationally on Amazon
Here's an outline of the steps you'll have to put in place to start international selling on Amazon:
Create an Amazon seller account if you don't already have one.
Check and ensure that your product listings are updated and properly optimized.
Conduct research to determine if there's demand for your products within each country and if your products are a good fit for the customer base.
Research all legal and regulatory restrictions, as well as tax and compliance obligations associated with selling within each country.
Proceed to sign up for all relevant marketplaces and enter your correct business details.
Connect the regional Amazon seller account to your seller central account. To do this select the inventory menu in your seller central dashboard then select "sell globally", you'll see tabs with different regions to link to, and proceed to click the marketplace in the region you want to expand into.
Ensure all your product listings are translated where necessary.
Use Amazon FBA to make order fulfillment a lot easier and more convenient.
The Build International listing feature is also available to sellers to enable you to manage your products across all Amazon marketplace. This is a great feature you should consider using to make international selling on Amazon a lot easier.
Once all these steps have been fulfilled and put in place you are ready to start selling internationally.
What are the requirements for selling on international Amazon marketplaces?
The requirement for selling on Amazon's International marketplace may carry depending on the country but there are some general requirements that all sellers must satisfy regardless of the order to expand.
Research product categories and restrictions
You'll need to have a proper understanding of the legal entities associated with selling your products in certain marketplaces. Some countries have restrictions placed on certain product categories which if violated would prevent you from expanding into their marketplace.
Understand tax and import duties
Have a proper understanding and knowledge of the tax and import regulations associated with each country. Some countries may require you to register your business and provide a tax ID number before you can expand into their marketplace. Learn about each country's taxation rules and adhere to them.
Language and cultural considerations
You need to consider the language and cultural differences within each marketplace. You'll have to consider how this affects customer support and product listings. These should be translated into the local language of the marketplace. Thankfully, Amazon usually provides sellers with assistance in these areas.
You'll also have to ensure that your products, product listings, and marketing activities are a good fit for the customer base.
Comply with Amazon policies and standards
You'll have to comply with all of Amazon's standards and guidelines in terms of offering quality products and ensuring customer satisfaction. Disregarding any of Amazon's policies could lead to consequences that may be difficult to recover from.
It's important to note that these requirements vary depending on the county and some countries may have additional requirements that sellers have to fulfill. Let's take a look at some of these:
Specific Marketplace Requirements
Europe Requirements
A bank account in an accepted country which is usually in the US or Europe.
A valid credit card that can be used for international transactions.
A valid phone number
Japan Requirements
A bank account in Japan in the US
A valid credit card that can be used for international transactions.
A valid phone number
North America Requirements
You must be a resident of one of the accepted countries.
A valid bank account.
A valid credit card that can be used for international transactions.
A valid phone number
Things to Consider Before Venturing into Amazon Global Selling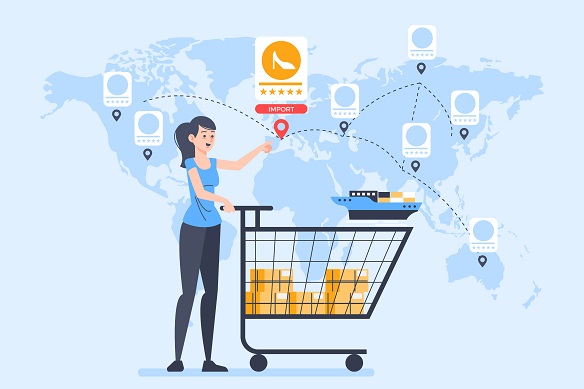 Expanding your business to other marketplaces definitely offers numerous benefits to sellers both in terms of maximizing sales increase and profit potential, but only if handled properly.
Entering a new marketplace can be a delicate process that requires a lot of other factors to be put in place to enable successful expansion. Here are some things you should consider before venturing into global selling.
Product suitability
The first factor you need to consider is if your product is suitable for such a marketplace. Is there demand do your product and are there already similar products and brands like the one you plan to introduce? If yes, how do those products perform? Research the profit potential of these marketplaces and inquire about the product restrictions in such areas.
International Regulation and Taxes
Different countries have different tax laws and regulations governing international trade. It's always advisable to consult with a legal expert before venturing into Amazon's global selling. You need to ensure that your product quality and packaging meets the standard set by the regulatory bodies in each of these countries. Some important Tax and regulations that you may have to get acquired with are:
This applies to the European marketplace only. This regulation requires sellers to register for VAT and satisfy all its requirements before entering the Amazon Europe marketplace.
This applies to the Japan Marjet place. This regulation demands that all sellers understand and adhere to all Japanese local laws as it relates to selling in their marketplace. Sellers are also required to pay taxes.
Language
Language can often serve as a major barrier when coming into a new marketplace. You'll need to ensure that all your product listings including product description and marketing are translated into the local language of each county you are venturing into. Thankfully, Amazon provides sellers with tools to make this process easier.
Start-up cost
You'll have the consider all the initial fees that will go into international selling on Amazon. You may be required to provide certain information and documentation for approval of your business which may require you to pay certain fees.
Often obtaining this information may be costly. You also need to consider the selling fee. The cost to register on the global selling program may also vary depending on the country. You'll have to consider currency conversion fees, FBA Fees, and the cost of tasks and duties alongside the global selling fee.
Fulfillment choices
Venturing into a new marketplace would require putting storage and shipment facilities in place to ensure that your products reach your customers. Amazon sellers in the global selling marketplace do not have to worry about product fulfillment as Amazon has put tools in place to do the job for sellers.

Things to Consider Before Expanding to a New Amazon Marketplace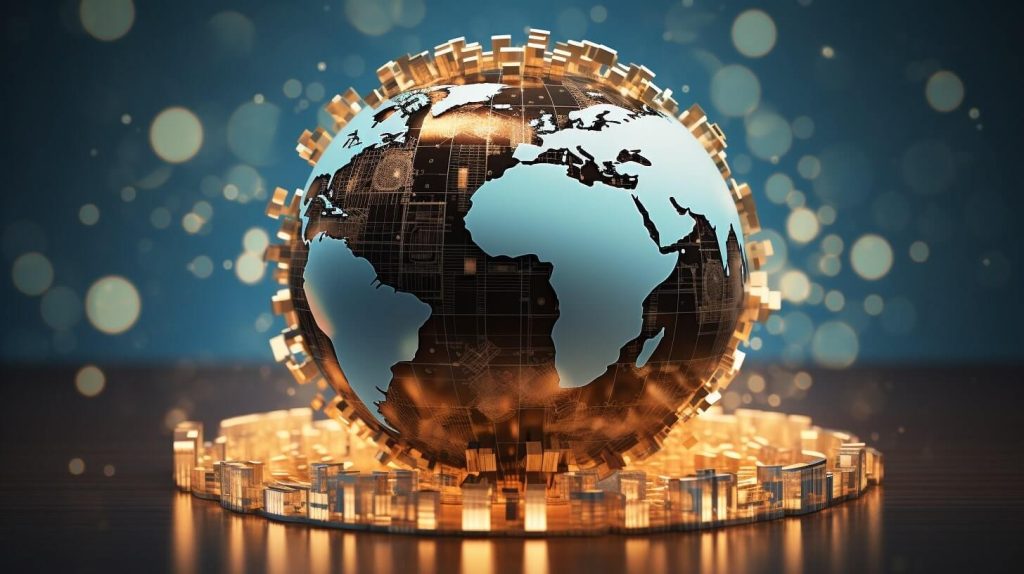 There are no laid down rules when it comes to expanding into a new marketplace, strategies that work for one country may not work for another. The same thing applies to different marketplaces, there are different requirements and different factors to consider. There are however some general factors that can guide you when expanding into a new marketplace.
Initial Startup cost
You need to get an estimation of how much it would cost you to expand into certain marketplaces in terms of logistics, obtain approval to sell your products and all other costs that may be involved should be factored in. This will enable you to determine if expansion is a profitable move.
Language and cultural differences
While Amazon does offer sellers tools to translate product listings into the local language of the market you plan to expand into, it's always better to go for marketplaces that share a similar language as the one you are locally based. It makes the expansion process a lot easier.
Existing brand presence
Is there an existing marketplace for your products in such a marketplace? Are there similar brands currently thriving in such a marketplace? This is an important factor to consider because if you can not establish a demand for your product in such a marketplace, your expansion efforts may be in vain. So you have wanted to consider going for the marketplace where similar brands have already established their presence.
Gross Domestic Product
When it comes to GDP here are some questions you have to keep in mind:
What's the profit potential of this market?
What is the market size and the customer base?
What is the customer demand for the product?
These questions will guide you because the GDP affects the number of potential customers, customer spending power, and profit potential.
Amazon Global Selling FAQs
What you should know about listing language?
Language is one of the biggest challenges that sellers looking to expand encounter, but not to worry Amazon offers tools to help sellers manage this hurdle. As a seller on the global seller platform, you get access to tools that not only enable you to manage your account in English you also get to translate your product listings into the native language of the country you are trying to expand into.
The BIL international listing feature is one such tool that makes the translation of product listings and currency conversion a lot easier.
Are Amazon PPC ads and other marketing options available worldwide?
Yeah, Amazon offers a lot of marketing options on all its marketplace that sellers can use to increase visibility and boost conversion. You get access to PPC ads and product optimization tools when you venture into Amazon's global marketplace.
Do note that a lot of the marketing tools are first tested on the U.S. marketplace before they are launched into the global market. So although certain marketing options may not be available to some Amazon marketplaces, you are sure that in a couple of months, they will most likely be made available.
What is the Build International Listing (BIL) tool?
The Build International Listing tool is a feature that enables you to manage your product listings and offers across different marketplaces on Amazon.
This tool enables you to create product listings in your local or source marketplace and expand these offers to other marketplaces you are targeting.
It also enables you to automatically update changes in prices in your target marketplaces every time you update prices in your source marketplace. It can also provide you with information concerning changes in the exchange rate between your source marketplace and your target marketplace.
While this tool offers a lot of benefits on Amazon global selling, do note that the information and updates provided by this feature are not 100% so you may have to double-check that your product listings and product prices are accurate.
Do I need to enroll in the brand register for every country I want to sell to?
Every country has its brand registry so you will be required to enroll in the brand register of every country you want to sell. The only exception is for brands registered with the European Union Intellectual Property Office. These brands are automatically accepted for brand registry applications in European countries.
Conclusion
Joining the Amazon Global Selling program is an excellent way for sellers to expand their businesses into international markets and reach a larger customer base. With access to Amazon's global logistics and customer service networks, business sellers can easily and conveniently list and manage their products on Amazon's international websites.
If you want to expand your Amazon business in 2023, you should definitely join the Amazon Global Selling program.