Amazon offers both new and old sellers lots of opportunities to drive up visibility, boost conversion, and run a successful business together. However, there are many tasks involved in building a successful business and Amazon's stringent policies and requirements do not make things any easier.
Whether it's updating product listing or inventory management, you can not leave any room for error else you'll not only risk losing sales but could also end up losing customers. Some of these mistakes may be so dire that they may be difficult to recover from altogether. This is why it's important to be aware of some common Amazon seller mistakes and how to avoid them.
We have outlined some common mistakes that Amazon sellers make, and have also provided tips to help you prevent slip-ups or manage any mistakes you make.
Let's get right into it.
Top 6 Amazon Seller Mistakes
Choosing the wrong product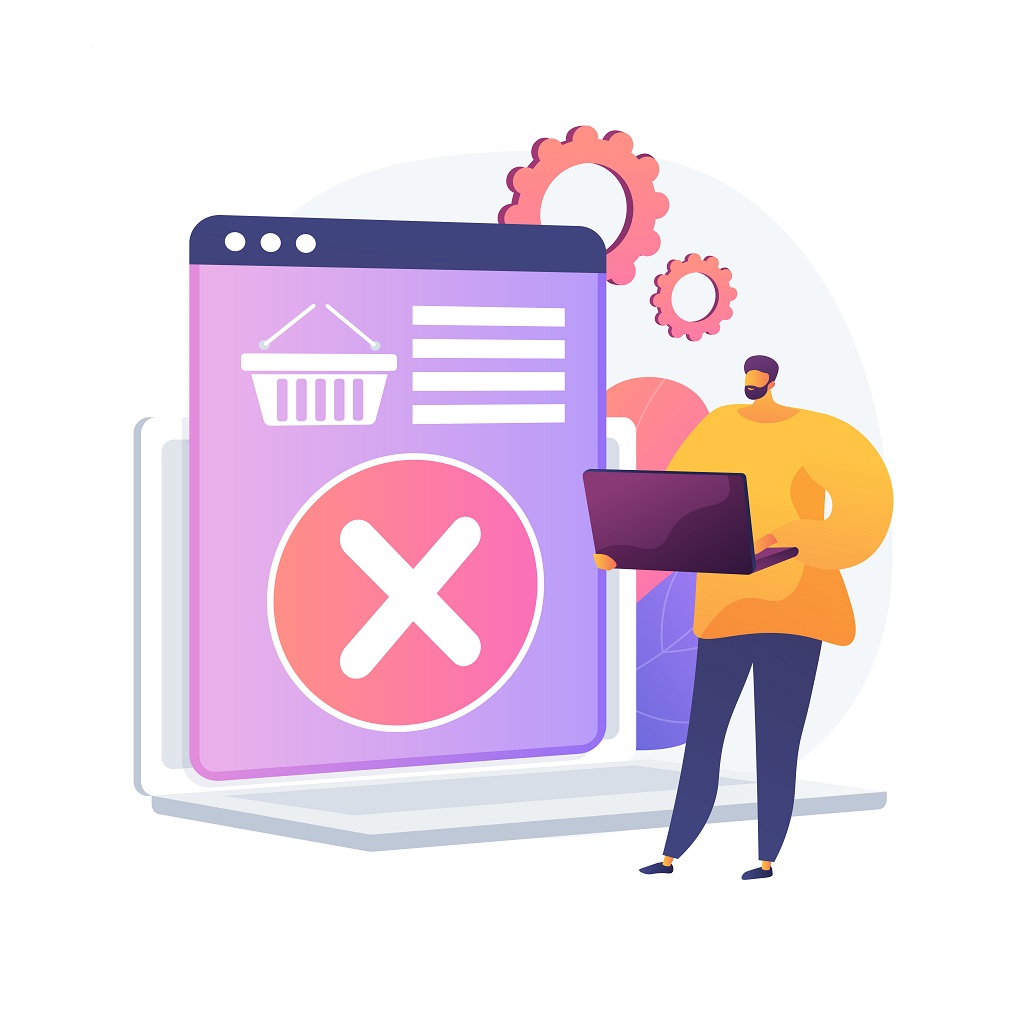 Product research is one of the most crucial tasks you will have to undertake as an Amazon seller. Choosing the wrong product may have you losing money or struggling to make sales, and both scenarios are bad for your business. Sellers often encounter difficulty with choosing a profitable product because there is a swarm of options to choose from.
While this is understandable, product research will be a lot easier if you know what to look out for when trying to pick a product for your store. So what should you consider when trying to pick your next winning product?
Things to consider when choosing products to sell on Amazon
There are a number of boxes you should tick before deciding to source and sell a product on Amazon. A few of them are listed below.
Market demand: Is the product in demand? Will it sell out quickly?
Seasonality: Can the product be sold all year round? The last thing you want to do if you intend to sell on Amazon and make a sustainable profit is to pick a seasonal product. So be sure to confirm that the product has stable demand before you go ahead to sell it.
Market saturation: The competition on Amazon is fierce, however, there are product categories that you can sell in with minimal competition. Focus on categories that allow you to sell and make a profit without struggling with already established sellers.
Pricing: Is the product too cheap or too expensive? Try not to be on either pricing extreme. A simple tip is to only choose products that can be sold between $20 – $100.
You cannot pick a random product based on personal preference or because you think it will sell. You need to pick a product that has high demand, and there's only one way to ascertain a product's demand or profitability — thorough product research.
Now you're probably wondering how you can find products that tick all the boxes we have outlined above. Here are a few tips to help you find profitable products quickly.
How to find a profitable product
Use a product research tool
Product research tools are simple, data-driven tools that can help to fast-track your product research process. Using these tools, you can make informed product choices and pick only the best product options for your business.
There are many product research tools to choose from, but there's one we recommend — ZonResearch.
ZonResearch is one of the four product research tools in the ZonBase suite. Using this tool, you can uncover a wide range of product options for your business and view important sales and product information to help you narrow down your options.
You can try out the tool for free for 7 days when you sign up for a free trial of ZonBase.
Use the Amazon Bestsellers List
Amazon has an extensive, hourly-updated list of the bestselling products on its website. Using this list, you can discover the most profitable products in your preferred niche.
Check out other marketplaces
You can explore other marketplaces to see what products are in demand there. If a product sells out quickly on eBay or Etsy, it is more than likely to do well on Amazon.
Related: How to find products to sell on Amazon.
Inaccurate Pricing
Product pricing is another strategy that many sellers use to boost sales. Customers want competitive prices and great product quality and if you want to increase conversion you must be able to satisfy both. Provide great product quality, but do not cut out your profit margins too much.
Ensure you factor in all your business costs and fees, then add your profit margin before deciding on a price for your product. Try not to leave out anything because if you do, you may have to bear the cost and that may end up taking out of your profit.
Another mistake that sellers often make is not keeping product prices updated. Prices fluctuate a lot on Amazon, so if you want to boost your conversions, you have to leverage price fluctuations and make the best out of them. You need to ensure that you have a proper pricing system in place to ensure that price changes are reflected almost as soon as they occur.
So, how do fix and maintain competitive prices on Amazon? Here are a few tips to help you.

Tips for fixing and maintaining competitive product prices
An FBA calculator is an easy way to factor in all your business costs and Amazon fees as well as ascertain your profit margin before sourcing a product.
ZonBase offers a mobile app — ZonScanner, that serves as a product research tool and doubles as an FBA calculator.
Using this tool, you can scan any product and uncover important product details. You can also go further to input your business costs and fees as well as your desired profit margin and the tool will factor in all necessary costs and provide an accurate estimation of your net profit. This will help make product pricing easier.
Using a repricing tool is one of the best ways to maintain competitive product prices and leverage price fluctuations on Amazon.
ZonRepricer is one of the best Amazon repricing tools you'll find on the internet right now. This tool makes it easy for you to track price changes and implement price adjustments swiftly. The tool allows you to set pricing rules based on your preference, it then implements the rules automatically when necessary. This way, you do not have to make manual price adjustments at all.
Inadequate Inventory Management
The key to boosting conversions on Amazon is to improve product ranking and you can not achieve this if your inventory is not managed adequately. Any seller who is consistently out of inventory when buyers come to shop will in time start to lose customers and sales will begin to drop steadily.
The last thing you want is to always be out of stock, and if you use Amazon FBA, the last thing you want to do is to overstock. Proper Inventory tracking and management can save you from both. Try not to run out of inventory, and when you do, ensure that products are promptly restocked.
The best way to do this is to make use of Amazon inventory management software. There are various inventory management tools available that offer different features, but there's one that we can recommend — the ZonBase Profits tool.
Our profits tool offers an easy way for you to manage inventory and avoid stockouts or excess inventory. Using this tool, you can get prompt notifications when your inventory level is low. The tool also comes with an inventory forecasting feature that predicts an estimated restock date for your inventory based on your sales history.
Like other ZonBase tools, you can explore the Profits tool for free for 7 days when you sign up for a free trial of ZonBase.
Ignoring Customer Feedback
One of the most important tools you can use to boost conversion and increase product sales is customer feedback. Customers want to know what it would be like to use your product and what better way to show them than to share feedback from other customers like themselves?
This is a great way to increase your page ranking and help customers make better decisions when shopping on your page.
However, you should remember that it's against Amazon's policies to request customer reviews. Whether by offering discounts, deals, or incentives, you are not allowed to ask customers to provide customer feedback and this is one mistake that a lot of sellers make. Any attempt to persuade customers to leave reviews on your product page could lead to some drastic consequences.
Research shows that over 84% of buyers online make use of customer product reviews to guide and inform their decisions when shopping online. Displaying well-written and informative positive customer reviews on your product page helps improve your brand authority and reputation.
While it is against Amazon's policies to ask customers to provide product reviews for your page, there are certain measures you can put in place to nudge customers toward providing you with product reviews. Here are a few of those measures:
Focus on improving customer shopping experience and satisfaction. When customers are happy with your services they would want to provide positive reviews for your page even without you asking.
Being a part of the Amazon early reviewer program is also a great way to get reviews for your product page without bridging Amazon's policies.
Related: How To Remove Amazon Feedback in 2023
How to Get Reviews on Amazon in 2023
Not maximizing Amazon advertising tools
Advertising is one of the strategies most successful sellers use to scale their businesses.. Amazon offers a number of advertising tools that when utilized well can help sellers enables boost visibility and drive sales.
To fully maximize the benefits of advertising on Amazon, you must be able to effectively manage every aspect of your PPC campaigns to ensure that you are getting the best results for your advertising budget.
To help increase your chances of maximizing your ad campaigns, we have outlined some advertising mistakes other sellers have made and tips to help you avoid them.
Some of the mistakes you need to take note of are:
Wrong keywords: Using irrelevant keywords in your ad campaigns can drastically reduce your chances of success with Amazon PPC. It's best to target keywords that your audience is likely to use when searching for your product.
Insufficient ad budget: Most Amazon sellers are reluctant to spend money to get the results they desire. Very often you find sellers bidding too little for ads budget and their campaign budget gets exhausted even before the campaign can start generating results.
Another common mistake occurs when sellers continuously change campaign features like keywords and budget after running the campaign for less than 7 days without giving the campaign enough time to run and provide relevant results.
Not utilizing A/B testing: The best way to determine the best listing and campaign content that will produce the best results is by testing various listing elements. Most sellers make this decision blindly without taking the time to test out the content and budget that will work out best.
Poor campaign structure: One common mistake a lot of sellers make when structuring their campaigns is trying to add a whole lot of products from different categories in a single ad to save costs. This not only affects your results but also the data you can obtain from such a campaign. It becomes difficult to determine what products perform better.
Related: Amazon PPC tips for marketing your store
Tips for effective advertising on Amazon
Having discussed some of the common advertising mistakes that sellers make when running campaigns, here are some strategies you can put in place to avoid these mistakes.
Carry out proper keyword research: You need to have a list of relevant keywords that customers use in their search that you must include in your campaign if you want to reach the right audience. The only way to achieve this is by carrying out keyword research.
Carry out A/B testing: A/B testing enables you to determine what content, product description videos, and campaign budget work best and would deliver the best result. Run different campaigns with different features separately and use the information obtained to make an informed decision.
Structure your campaigns properly: Try to avoid grouping products of different categories into a single ad. To fully maximize your campaign and obtain information that will enable you to get a clearer understanding of customer shopping behavior, it's advisable to group similar product categories into a single ad to get a proper understanding of what product category performs best.
Avoid making ad adjustments too quickly: PPC campaigns require time to run and deliver results. If you want maximum results and useful data you need to give your ads time to deliver.
Do not be stingy with your campaign budget: You need to invest money to make money, and this is one thing you need to keep in mind when running campaigns. Research the campaign budget that is likely to produce the conversation and bid with that. Allow your campaign to run for a good amount of days, most campaigns on Amazon require about 7-14 days before they start generating results so be patient when running campaigns.
Use PPC management and optimization tools: Managing PPC campaigns can be a herculean task especially if you have many campaigns running at once. This is where PPC management and optimization tools come in. Using PPC tools, you can launch, track, and monitor your campaigns from one dashboard.
ZonPPC is ZonBase's PPC optimization tool that allows you to launch and manage PPC campaigns effortlessly without spending too much time trying to figure out stuff. The tool allows to set budgets, change bids, and make necessary adjustments swiftly. You can also view your ad performance and make changes to increase visibility and results.
You can explore the ZonPPC tool for free for 7 days when you sign up for a free trial of ZonBase.
Not optimizing your product listings
Your product listings are your ticket to sales on Amazon and if you want to increase your chances of winning buyers over, you have to ensure that your listings are well-optimized.
Optimizing your listings can be time-consuming because there are many things to consider, however, a simple way to optimize your listings in less time is to use a listing optimization tool.
Listing optimization tools provide an easy way for you to create and optimize listings by taking all crucial listing elements like product titles, descriptions, and even images into consideration.
The ZonBase AI Listify tool is an effective listing optimization tool that can help you create well-optimized listings from scratch in a matter of minutes. All you have to do is to input a seed keyword and the tool will check your competitors' listings, pick out the top 10 keywords, then create a well-optimized listing for you using these keywords.
You won't have to worry about creating content or carrying out keyword research because the AI Listify tool will do everything for you.
You can explore the AI Listify tool for 7 days when you sign up for a free trial of ZonBase.

Tips for Creating Optimized Product Listings
Creating optimized listings is not difficult, here are a few things to keep in mind when trying to create listings that convert into sales.
Use relevant keywords: This increases your chances of visibility and organic ranking which can in turn boost sales significantly.
Use catchy product titles: Ensure your titles are catchy enough to attract buyers, but also clear enough to ensure they get a clear idea of what your product is.
Make your descriptions clear: Clear product descriptions are a major selling point that sellers often miss out on. Make your product descriptions clear and concise. Stay within Amazon's character limit, but also ensure you effectively communicate the value you're offering.
Include attractive product images: Your product images play a major role in determining whether or not a shopper proceeds to buy your product. Use clear and attractive product images that portray your product in a good way. Show the product from different angles and in a way that helps buyers visualize themselves using it. You can go the extra mile to include product videos in your listings.
Related: Amazon listing optimization guidelines.
Conclusion
There's a long list of possible Amazon seller mistakes you may encounter when you first join the marketplace, but with the right information and strategies in place, you are less likely to fall prey to these errors.
Some common mistakes that many Amazon sellers have faced over time come from inadequate inventory management, ineffective product advertising, poor customer service, and many others. These mistakes eventually compound and you may notice that sales begin to drop and your profit margin begins to steadily reduce.
If you apply the tips listed in this post, you can avoid these common Amazon seller mistakes and increase your chances of success on Amazon.