As a seller, understanding Amazon PPC and how it works is one of the best things you can do for yourself. Advertising is one of the most potent ways for sellers to attract new customers, bring in traffic, and drive sales up. Amazon is not just one of the biggest marketplaces in the world, it is one of the largest advertising platforms too. Behind Google and Facebook, Amazon is the third most popular platform to advertise products on (Source: WebFX).
This means that sellers are vying for the top spots in the marketplace to sell their products. And there are over 2.5 million sellers on AMZN, so not knowing how to utilize PPC can be a huge detriment to your brand awareness and marketing efforts.
In this article, we'll discuss everything you should know about Amazon PPC. If you are on the fence about running your first pay-per-click advertising campaign on AMZ, this article is for you.
Let's dive right in!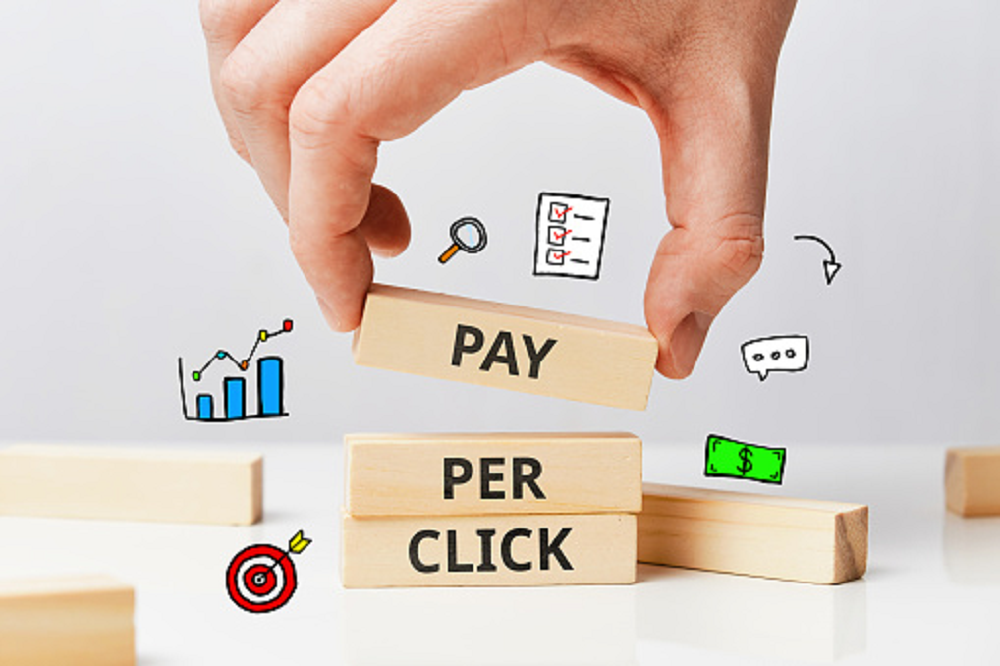 What is Amazon PPC?
Amazon Pay-per-click (PPC) is an advertising model used by third-party sellers to market and promote their listings. With PPC, sellers can create advertising campaigns by bidding on keywords that customers use to search for products. When a customer uses the keywords that advertising sellers bid on, their ads and listings will be shown to the customer as a "sponsored listing."
When a shopper sees the ads, the advertisers aren't charged for the impression. Instead, they will be charged once the shopper clicks on the actual sponsored listing. Thus, the platform is known as "pay per click" because advertisers only get charged when a shopper clicks on their ads.
If you want to learn how to increase sales in your stores, this is the best way to do so. To help you understand some of the terms used in advertising and traffic buying, here are some words you need to remember:
Impression
when your ad is shown to a customer at least once, it gets one impression. The more times that your ad is shown to your intended customers, the more impressions it gets. If you are running your campaigns on a pay-per-click platform, you only pay once a customer clicks on your ad listings. Impressions determine how widely your ads are being shown to your intended audience.

Reach
Reach is the number of unique people reached by your ads and who have seen your ads. It is different from impressions because Reach is only counted once per person who has seen your ads. For example, if your ad was shown 10 times to one person, it will have a Reach of 1 and an Impression of 10.
Audience
Your audience is the group of people that your campaigns are meant for. It can be a group of people that you collected from your email list, people who are interested in certain categories, a specific gender or age group, etc. Depending on the platform that you are using, the audience that you are allowed to target can also be different. Some platforms like Facebook allow you to upload your own "lists" containing the audience that you want to target. Others such as AMZ's pay-per-click system only allow you to target audiences who are using a specific keyword to search for listings.
Frequency
Frequency is the average number of times that your audience has seen your listings. If your ad was shown 5 times to 1 person, then the frequency is 5. This is a factor that you should pay attention to if you don't want your audience to experience ad fatigue. When a customer sees your listings over and over again, they get too familiar with them, and they end up not clicking them anymore. Thus, it is a good habit to constantly change your ads once they reach a certain frequency threshold to mix things up.
Return on Ad Spend (ROAS)
Return on Ad Spend (ROAS) is the rate of your profits compared to the investment you have dropped or the costs of your ads. For example, if you spent $10 to get a sale that is worth $55, then your Return on Ad Spend will be 550% or 5.5. This number is a good indicator to see if your ad campaigns are making money, breaking even, or losing money. This will allow you to make the necessary changes and stop running the ads and ad sets that are costing your money.
3 Types of Amazon PPC Ad Formats
There are 3 main types of advertising formats that third-party sellers can use to promote their listings. They are known as Sponsored Products, Sponsored Displays, and Sponsored brands ads. Each one has different features and accessibility that make them unique. To help you figure out which one you should have for your business, listed below are the definitions of each type of ad format and who can use them.
Sponsored Products Ads
Sponsored products ads are some of the most common PPC ad formats that you will often see on the platform. With sponsored ad listings, you can target users via keywords and product ASINs who are using the AMZN search engine. Similar to how Google ads work, sponsored products ads appear only when the keywords or ASIN are triggered by the customers through AMZ's search engine. 
For example, in the image below, when the keyword "camera" was used as a search query, the top results shown are the "sponsored products" listings. You can differentiate a sponsored product listing from an organic search result through the "Sponsored" tag that comes along with the product.
Since almost everyone can run Sponsored Products campaigns, they are often some of the most popular and common ads on the AMZ platform.
Sponsored Brands Ads
Sponsored Brands ads work pretty much in the same manner as the Sponsored Products listings. They are also activated and triggered through keyword and ASIN queries. However, one big difference is that Sponsored Brands ads can only be accessed by brand owners. This means that you can only run a Sponsored Brand campaign if you are the actual brand owner of the product, as proven by your Amazon Brand Registry.
Unlike the limited features of sponsored product listings, certain perks are available to those who are running sponsored brand campaigns. This includes the ability to promote a custom headline and add a custom brand logo. Sponsored Brands ads can also place up to 3 products on the top banner spot above the search results page. With this, the advertisers using brand campaigns can direct the shoppers to a custom landing page or their very own storefront page. This is a massive improvement compared to the Sponsored Product listings. 
Below is an example of a Sponsored Brand listing for the keyword "camera".
Sponsored Display ads
Remarketing and reaching customers even when they are already on another product page is essential when it comes to running ads. If they see your ads, they still have a chance to change their mind and choose your product instead. If you have a better price, there is a high chance that you can poach customers away from another product's listing.
This is how Sponsored Display Ads work. By delivering relevant ads not only on Amazon but also on external websites, retargeting and remarketing through PPC has never been easier.
Sponsored display ads usually appear below the add-to-cart button of product pages. They also appear below or next to search results, as well as on third-party websites. It all depends on the advertisers' chosen retargeting and remarketing method.
Amazon Pay Per Click Requirements
Running PPC ad campaigns is one of the best ways to boost sales on AMZN. However, if you want to make money with PPC, you should first know if you are allowed and eligible to use the feature.
A general requirement for running PPC advertising is that you have an account in good standing. You should also have a valid payment method attached to your account to settle your advertising cost. And of course, you should also have the ability to ship your products to the country where you are running your ads. It makes no sense to run ads in a country you can't ship to, right?
If you want to run sponsored brands or sponsored display listings, the requirements are much more strict. For example, you need to be enrolled in the Amazon Brand Registry if you want to run ads on these platforms. Certain prohibitions apply to all advertisers using the platform. You cannot run refurbished, used, or adult products on the platform, whether you are running sponsored products, brands, or display remarketing ads.
How Much Does Amazon PPC Cost?
It may be a bit difficult to estimate your Amazon PPC cost before you launch your campaigns because the price varies significantly. Typically, it lies between $0.02 to $3. Usually, the average pay-per-click cost is about $0.77. However, depending on the product category, market, and ad kind, the prices can differ significantly.
How to Do Amazon PPC
Getting started with your PPC ad campaigns is not difficult. If you follow the steps listed below, you can set up and optimize your campaigns in no time.
Choose the products you want to promote
Before setting up a campaign, you must first decide on the products to advertise. It's best to choose few different products. Also, consider their potential to get clicks and increase sales when choosing products. When selecting products for your ads, consider:
Popularity
Sales potential
Ranking
Remember, sponsored ads work best for products with a good track record of sales, while sponsored product ads are great for newly launched products that are ranking low.
Carry out keyword research
Keywords are an essential element of high-converting PPC ad campaigns, so if you want to maximize your campaigns, you cannot afford to skip keyword research. If you use automatic campaigns, AMZN will suggest the best keywords for your campaigns. In contrast, manual campaigns require you to generate relevant keywords yourself. It's best to use ZonBase's keyword tool for your keyword research.
Optimize your listings
If your listings are not well-optimized, your campaigns may just end up being a waste of time, money, and effort. Take out time to optimize your listings as this will help you rank better in search results. Include the following in your listings to optimize them:
Product Description
Product Title
Product Images
Bullet Points
Product Features
Ensure you use high-quality, professional images in your listings because it's the easiest way to attract shoppers to your ads and listings.
Launch your campaign
After optimizing your listings, login to your seller account and click on "create campaign" in the Advertising tab, then choose the ad type you want to work with. You'll have to provide the following details:
Your campaign name
Start date
End date
Daily campaign budget.
All these details depend on you, but you have to be flexible with your budget. Thankfully, you can increase or decrease your budget based on the performance of your campaigns if you use software to manage your campaigns.
Choose your targeting
Next, you'll have to select your targeting options. You can either choose to use manual or automatic targeting for your ads.
Automatic targeting: Amazon targets your adverts automatically depending on the details of your products.
Manual targeting: Depending on the keywords and bids you supply, Amazon will display your advertising.
Upload your keywords
With manual targeting, one can utilize up to 1000 keywords per ad group for Amazon PPC; be sure to collect at least 30 for your campaign. You have two options for entering keywords: manually or by uploading a.csv file with your complete keyword list. If you manually enter your search terms, Amazon will offer you suggested keywords.
Set your keyword bids and submit your ads
The final step is to set your bids. It's best to find your keyword bids during your keyword search process, then you can change your initial bids after you upload your keywords.
Is Amazon PPC Worth It?
If you are just starting, this question will most likely pop into your mind, especially considering the work and resources that go into launching PPC ad campaigns. Without a history of sales and a loyal customer following, it is really hard to get continuous organic traffic into your product listings. And without traffic, you won't be able to make some sales to cover the cost of selling on Amazon. But are PPC ads worth a try?
The advertising cost might be intimidating, especially if you are just starting. Without knowledge and expertise, running ad campaigns can be difficult. However, running AMZ pay-per-click ads is one of the best things that you can do for your business. Below are some of the reasons why you should at least try running a PPC campaign as a third-party seller on the platform:
It allows you to increase your visibility and exposure
When you are just starting as a seller, you don't have a list of repeat customers and loyal buyers that you can market to yet. And since you don't have lots of reviews too, it can be hard to get featured in organic listings. The best and fastest way for you to get traffic in such as scenario is to run a sponsored pay-per-click ad listing. With more visibility in high-traffic placement locations, you can reach more customers even as a starting seller.
It allows you to control where your traffic is coming from
If you want to streamline your process of getting traffic and you want to filter specifically where your traffic is coming from, running PPC ads is a great answer to your problem. By running pay-per-click ad campaigns, you can specifically show your ads only to people typing specific keyword queries. Thus, you can control what kind of audience you want to target and avoid those who are only looking for freebies by using negative keywords.
It allows you to reach audiences outside Amazon
One of the best features of AMZ's pay-per-click platform is its ability to remarket and retarget those people who are outside the platform too. By remarketing to those people who are on external websites, you can ensure that your message will reach your intended audience even when they are not shopping on AMZ.

PPC lets you save money
Unlike pay-per-impression platforms, AMZN only charges you when a click is made by a shopper on your ad listings. Because of this, you can freely expose your brand or your product to shoppers without needing to pay a single cent. Through impressions, you can slowly make your intended audience familiar with your product offerings.
So, is Amazon PPC worth it? Yes, it is. But you also don't want to jump right into it and lose money. So, the wise thing to do is to use software to run and manage Amazon PPC campaigns. Now, what is the best Amazon PPC software?
Best Amazon PPC Software to Manage Amazon PPC Campaigns
Running PPC ad campaigns is a great idea and it becomes even more exciting when you think of the conversions and sales that you're likely to get. However, the process of managing an Amazon PPC campaign is complicated and not as exciting as it sounds on paper. Successful sellers know that PPC ad campaigns work as a double-edged sword. If managed well, they can boost your sales and revenue drastically, but if you don't optimize them consistently and effectively, they can drain your finances.
Using software is one of the best ways to manage your campaigns and insure yourself against losses. However, there are many software options available and if you choose the wrong one, you may end up wasting money on campaigns that generate zero revenue. So, the question is, what is the best Amazon PPC software to invest in?
ZonBase's PPC tool, ZonPPC, is unarguably one of the best tools to invest in if you want to run and manage your Amazon PPC campaign with ease.
With ZonPPC, you can automate the crucial aspects of managing your campaigns. You can change bids, adjust budgets, and manage keywords from one interface with a single, quick action. The tool allows you to automate these tasks, it then makes swift, strategic, data-driven adjustments on your behalf, giving you time to focus on more pressing business tasks.
ZonPPC allows you to automate your campaigns by setting rules that align with your business goals. That's not all, the tool also gives you access to important advertising metrics to help you monitor the performance of your campaigns and track the profitability of your ads. Plus, the tool generates easy-to-understand ad reports for you, so you won't have to struggle with generating and comprehending manual reports.
Furthermore, the tool provides templates that you can tailor your campaigns after. You can easily set up your campaigns, set rules, and optimize your campaigns with these templates even if you have no experience with running an Amazon PPC campaign.
You can access this tool when you sign up for the ZonBase legendary plan. The plan costs only $67/month and gives you access to a wide range of other tools for product research, keyword research, and listing optimization.
If you would rather not manage your PPC campaigns yourself using the ZonPPC tool, you can sign up for ZonBase's Done-For-You PPC Automation services. ZonBase offers two PPC Automation services; Page One and PPC Autopilot that allow you to outsource your PPC launch and campaign management to a team of experts.
Conclusion
Running PPC campaigns is a great way to drive targeted traffic to your listings. It gives you a fighting chance to compete with other more established brands even though you are just starting.
However, running pay-per-click campaigns can be intimidating, especially for a beginner. You can quickly burn through your budget if you don't know how to optimize your campaigns well.
Check out the ZonPPC tool or sign up for any of the done-for-you services if you want to maximize your PPC campaigns.