In every field, we need a mentor or a coach to help us get through our obstacles and succeed. Basketball players don't get good without a good coach. Scholars don't graduate without great teachers. And in online selling, especially on the AMZ platform, you also need great Amazon FBA coaching if you want to get ahead of the pack.
The image of Amazon FBA coaching often has a negative perception. Because of the bad connotation resulting from Amazon FBA courses that don't really give value, the term "coaching" is often frowned upon. If the last Amazon FBA course that you had wasn't good, it's just fair that you would also think negatively about coaching as well.
However, being guided by someone who truly knows their stuff through an Amazon FBA coaching program can be a game-changer. By leveraging the knowledge and information gained from experienced sellers, FBA coaching can be the catalyst that you need to take your Amazon business to the next level.
Amazon FBA coaching isn't required to succeed as a seller. But if you have the means to do it, it is a great investment. The ability to skip a few steps by following a mentor is irreplaceable. It can help get your business off the ground faster than it normally would. It would also help you avoid pitfalls and traps that might sideline you along the way.
Ready to learn more about FBA coaching and how it can help you boost your online business? Then let's get right to it!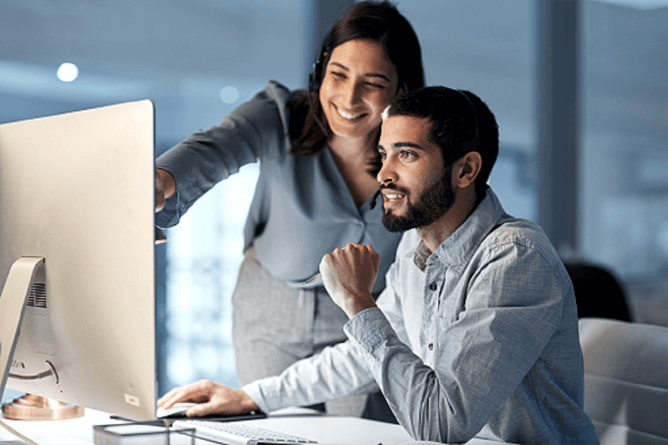 Benefits of Amazon FBA Coaching
Michael Jordan had a great coach in Phil Jackson to help him win multiple championships. And if you plan to stay on top in the competitive world of online selling, you need a solid and knowledgeable coach. Getting FBA coaching before starting your Amazon FBA business may be all you need to build a successful Amazon business. A mentor can help you avoid the most common mistakes you might make as a new seller.
Below are some of the areas where having a mentor can have an impact on your Amazon business:
Researching Products To Sell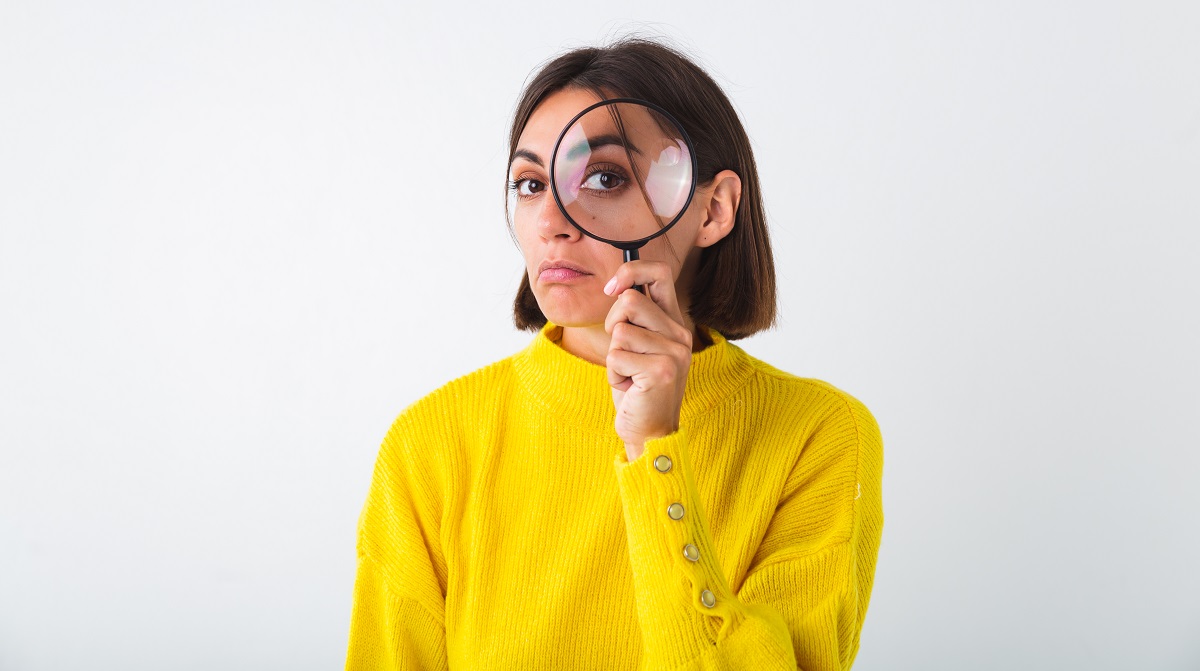 This is probably one of the most important reasons you need to have a mentor. When it comes to online selling, finding winning products to sell in your store is probably one of the biggest challenges. So many factors play into consideration when it comes to choosing a product. How much is the initial capital?
What is the competition looking like? Is there enough demand for your prospective products? Who is your supplier, and what is the lowest acquisition price for your chosen products? These are just some of the questions that might cross your mind when starting. 
If you have done our research, you must have observed that there are many FBA examples online where the process of uncovering the best-selling products is concerned. A proper mentor will help guide you through the initial stages of building your online store. By showing you the best strategies, the right moves to make, and the pitfalls to avoid, you'll have a much better start.
One of the biggest examples is when you think you have already found a winning product. Sometimes, we are so convinced that we have found a gem that we get victimized by our own tunnel vision. Because of this, we fail to realize the fault in our chosen products. This could be an oversaturated category, with too expensive acquisition costs, too little wiggle room for profit, etc. Through a coaching program, we can minimize these mistakes by having another set of eyes to watch over our backs.

Properly Creating an Amazon Seller Account
It might sound easy and uncomplicated for some, but in reality, creating a seller account can be a tedious and daunting task, especially for newbie sellers. Being able to fill out all the requirements (and knowing the requirements in the first place) isn't always easy and straightforward. Thus, having a mentor who would be able to help you out in this initial process is underrated.
When it comes to account creation, you'll find only a few FBA example videos. But, if you go through coaching, you'll have access to an expert who will show you clear FBA example videos and steps.
Sourcing Your Products
This is probably one of the most underrated yet most important aspects of FBA coaching. New sellers don't know how important it is to find the perfect supplier for their products. Granted, no supplier is really "perfect", but finding one that won't scam you out of your hard-earned money is significant to your overall success as an Amazon seller.
When it comes to sourcing products, there are several barriers that you might need to overcome. More so if you plan to import your products from overseas platforms such as Alibaba, Taobao, and Aliexpress. The language barrier, shipping couriers, forwarding solutions, and quality checks are important parts of product sourcing.
Having a coach can help make these tasks easier to bear because you have someone who can negotiate for you. Ordering your products from abroad and bringing them to your warehouse can be complicated and daunting. But with an Amazon FBA coaching program, you'll be able to save time and money.
Deciding on an FBA business model
When you are just starting, it is quite easy to get lost regarding what selling model to pursue. Should you use wholesale retailing and contact direct manufacturers to become your supplier? Or would it be better if you try retail arbitrage and sell products from discount stores like Walmart? How about trying dropshipping and saving on initial product inventory costs by using suppliers to fulfill your orders?
There are so many things and questions you might have, and having a coach or a mentor can help solve that. Choosing which model to pursue with a proper coach can be easier. You can ask and leverage the experience and expertise of your mentor to help guide you to the right path.
Expanding Your Products and Business
A coach can help you with many things, and it doesn't have to be limited to product research, sourcing, and logistics. When it comes to expanding your products and business line, an experienced coach can also be a great help. Many professional mentors act as creative consultants for newbie sellers.
This means that sellers can ask them about the newest trends, strategies, and techniques to stay on top. Elevating your business model, acquiring a new product, expanding on a category, and other decisions can be hard. More so, if you are inexperienced in your field and don't have the luxury of huge capital in case you fail.
So, a mentor who has successfully scaled AMZ businesses from scratch to at least six figures is a perfect FBA example and you can certainly trust their insight and expertise.
Through Amazon FBA coaching services, you'll have access to expert guidance to help you accomplish these things in a smoother, bump-free manner.
Coming up with Advertising Strategies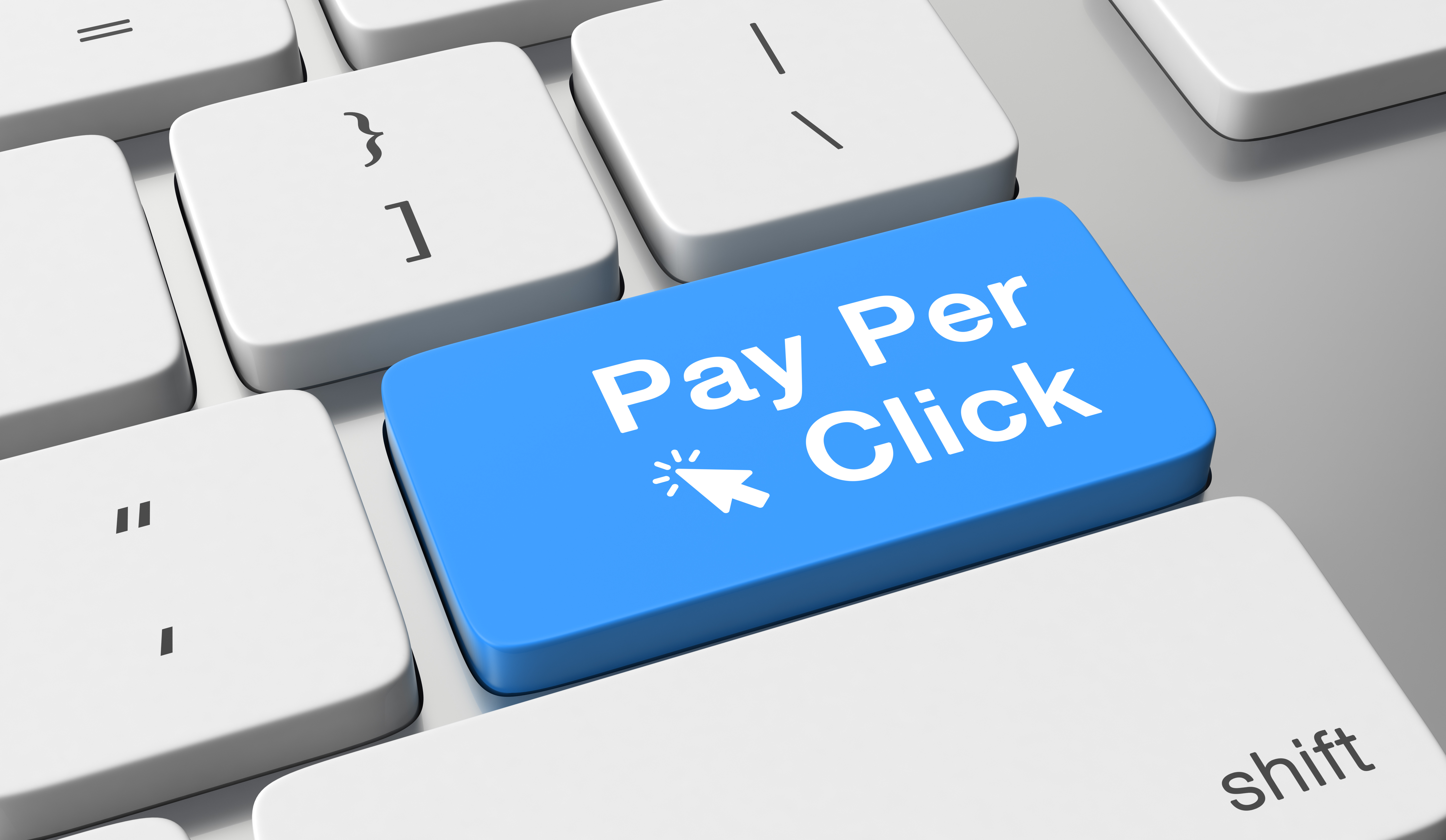 Among third-party sellers on any platform, one of the most challenging tasks is running an advertising campaign. It is easy to lose a lot of money on running advertisements if you aren't sure what you're doing. There are so many technical terms and difficult jargon in the advertising world; pay-per-click, return on investment, minimum bid, and so on. It can be easy to get lost in this, especially if you are just starting as an Amazon seller.
Through FBA coaching services, you can minimize the risk of losing money by running ad campaigns over the long term. A mentor can help you advertise on AMZ's Sponsored Product Ads platform as well as third-party websites such as Google and Facebook. With these diversified traffic sources, you'll be sure to extend your overall reach in no time at all.
Social Media Marketing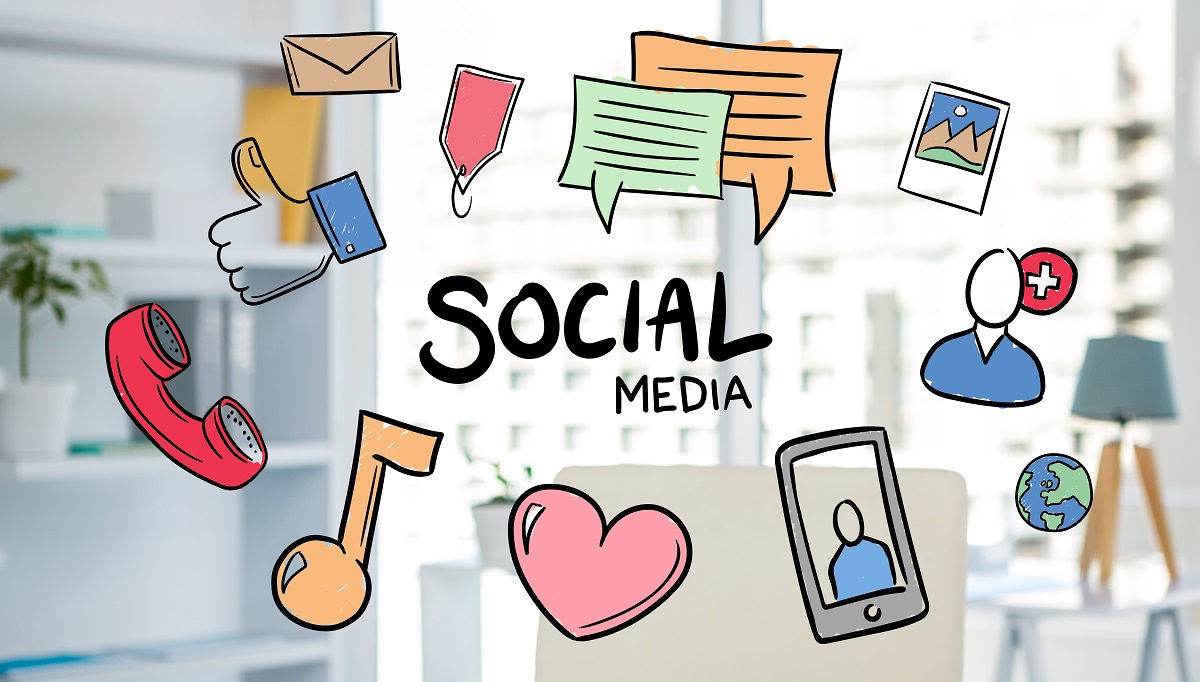 As an Amazon seller, diversifying your audience is one of the most fundamental ways to grow your reach. Your audience shouldn't be all on AMZ alone. You also have to find ways to reach your audience outside the Amazon platform—and one of the best ways to do that is through social media.
Social media is one of the biggest technological inventions of our time, It allows us to do so many things. From communicating with our friends and loved ones to shopping, it has become our second home. A third-party seller needs to get traffic from the most popular social media platforms. Not only will it diversify your income stream, but it will also introduce new customers to your store as well.
A coach can help you plan out the perfect social media strategy to win the marketing game. From scheduling posts to choosing what products to promote, external marketing strategies can be executed smoothly.
Organic Ranking Improvements
When you launch a new product, it could take time before the dust settles down. This means that you won't instantly see your product on the top search results of the website. Sometimes, it takes weeks, months, or even years before you can even crack the first page of AMZ. If the category and product you chose are competitive, it will be hard to squeeze in and wiggle a place in organic rankings.
This is where effective FBA coaching can help you achieve your goals. Through experience, a mentor should be able to help you strategize properly to quickly climb the ranks. This could mean adding high-quality images, product identification numbers, writing A+ content, and even optimizing with keywords.
Keyword optimization is important when it comes to getting a high organic ranking on AMZ. This means optimizing your content so that you utilize the best keywords for your listings. Using the right keywords is essential, and it will be key to your organic rankings in the long run.
Zonbase is an Amazon seller tool that can help you optimize your listings by helping you choose the right keywords to use. Check out Zonbase if you are interested in knowing more about how it can help your AMZ business.

Enrolling Amazon Brand Registry
When your product begins to sell well on the platform, you sometimes forget about expanding your business. This tunnel vision syndrome can be prevented if you have another set of eyes looking at your back and guiding you. Enrolling in an AMZ Brand Registry is one of the ways that a coach can help you improve your business. By helping you create a trademark and enroll in Brand Registry, you can unlock so many benefits for your business.
Brand Registry gives you many advantages and selling features that you won't get anywhere else. For example, it allows you to have Sponsored Brand Ads and Video Ads. The right mentor can help you obtain a trademark and enroll yourself as a brand in AMZ, which is worth it.
Understanding Terms of Services Completely
If you value your business and treat it as your main source of livelihood, protecting it at all costs should be your priority. Knowing and understanding the AMZ Terms of Service completely is non-negotiable. So many stores have been terminated, banned, and suspended just because they didn't read the terms of service properly.
With FBA coaching, this is one less thing off of your mind. Your coach can guide and advise you regarding the terms and conditions of the platform. This will ensure that you don't break any rules that might get your account suspended or terminated.
What to Look For in An Amazon FBA Coach
Investing in an Amazon FBA coach could make a world of difference for your business, but Amazon FBA coaching services are quite expensive. So, choosing the wrong coach could cost you more in the long run compared to doing it all by yourself.
So, here are a few things to look for in an Amazon FBA coach.
Expertise
Are they genuine Amazon sellers with years of experience under their belt? Do they have practical knowledge of how the marketplace works or do they only have a basic idea of how it should work? Have they successfully scaled an Amazon business (or multiple businesses from scratch)? Do they have what it takes to guide you and help you replicate that success? If you want to get the best out of Amazon FBA coaching, you should only work with experts.
Reviews
Want to know the truth about a coach? Look them up on google. Check out reviews about their programs, masterclasses, or webinars. If most of the reviews say they're good, then they probably are. But you cannot completely trust online reviews because some reviews may be paid.
Comprehensive Resources
Are their resources comprehensive enough to provide all the knowledge you need? Do they offer free online resources that can help you gauge their expertise? Do they offer practical tips for business growth? Some FBA coaches offer basic courses at extremely outrageous prices and if you're not careful, you may fall for the cheap scam of investing in a "high-ticket program" that does way less than it promises.
It's best to work with coaches who have built some level of authority in their fields, so check out their social media platforms like YouTube and Instagram. Also, see if they have blogs where they share valuable content, this will help you get a feel of what they have to offer.
Compatibility
Do you think the coach is a good fit for you? Do they understand your challenges? Do they have the answers you are looking for? Will they be patient enough to help you achieve your business goal? And the most important question — do you like them? Vibe is enough reason to not work with someone, so look out for the energy they bring to the table.
Community
Do they have a community of growing sellers? Being in the same space with people who are on the same journey as you can increase your chances of success. It's easy to draw motivation from being in the same group or webinars with people who also want to learn how to build successful businesses.
Conclusion
At the end of the day, Amazon FBA coaching is all about making sure that you don't make costly mistakes that can ruin your business. As a beginner, it is quite easy to make a costly mistake that could result in losing your capital or sometimes even shutting down your store.
With another set of eyes to check on you and make sure that you don't make this costly mistake, you can focus on other more important tasks like expanding your market or increasing your sales. Whether you want to use an Amazon FBA course is entirely up to you, but it can help you accomplish tasks faster.
Third-party sellers, whether they use FBA coaching or not, need access to software seller tools. Advanced tools that can help with tasks such as keyword research, product research, and listing optimization are essential to any third-party seller's success.