With 61% of American shoppers beginning their product searches on Amazon, it is safe to say that Amazon is fast becoming the number one shopping destination. And it's not only because of the exciting deals and vast assortment of great quality products, it's also because of the swift shipping service that the platform offers. (Source: Adlucent).
As a matter of fact, 67% of Amazon shoppers say they pay for Prime membership because of its most exciting perk — fast and free shipping; typically about two days. (Source: Adlucent).
Since fast shipping is what draws most shoppers to the platform, aspiring and existing sellers will have to use shipping structures that ensure prompt order delivery. This is where Amazon seller shipping services come in.
In this post, we will tell you about different Amazon seller shipping options and provide some best practices to help you optimize the shipping process and maximize customer satisfaction.
Top 4 Amazon Seller Shipping Options
Fulfillment by Amazon (FBA)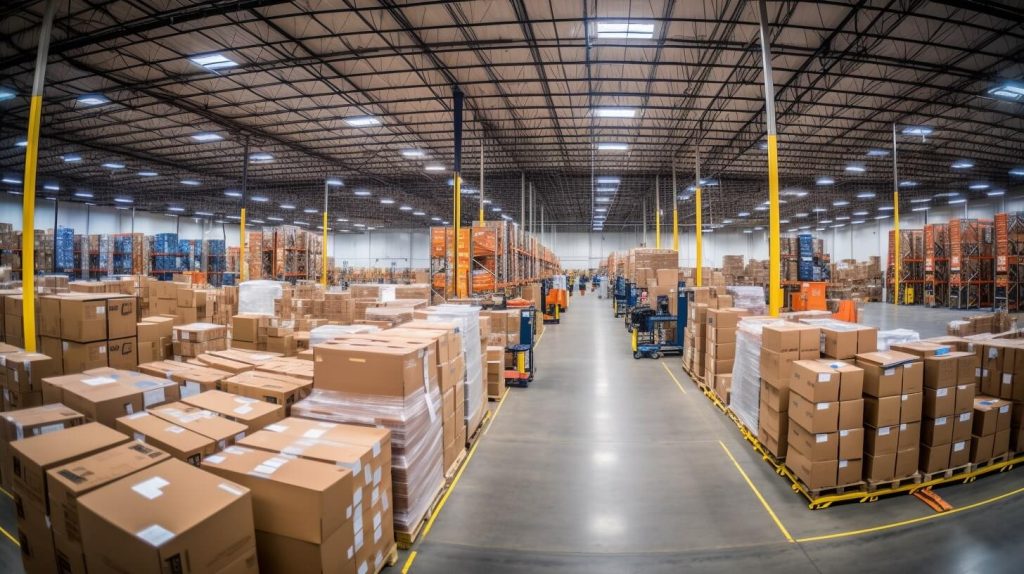 Fulfillment by Amazon is the most popular Amazon seller shipping option. Most sellers opt for this shipping option because they get to ship through Amazon and outsource crucial aspects of their order fulfillment process to Amazon.
Here's how it works — Sellers ship their inventory to an Amazon warehouse, and Amazon stores the products, handles fulfillment and shipping, and also provides customer service.
Sellers who opt for FBA can take advantage of Amazon's massive logistics infrastructure. But that's not the most exciting perk of the service, the best part is that products that are fulfilled by Amazon often come with a 'Fulfilled by Amazon' tag. Thus, shoppers are more likely to purchase because of Amazon's reputation.
Also, Amazon notifies sellers when they're running low on stock. However, the FBA seller shipping option is not free. Check out the post below to see a thorough breakdown of the current Amazon FBA fees.
Related: How much does Amazon FBA cost?
Benefits of Amazon FBA
FBA sellers are Prime-eligible, so they can sell to Prime subscribers which means more visibility and also makes products eligible for fast and free shipping for Prime subscribers.
Amazon handles storage and order fulfillment including picking, packing, and shipping. This frees up sellers to pay attention to other areas of their businesses like product sourcing and marketing.
Due to Amazon's reputation for fast and free shipping, shoppers are likely to purchase products that have the 'Fulfilled by Amazon' tag.
Disadvantages of FBM
The service can be quite expensive, which may have an impact on profitability.
FBA sellers may have to give up some control of their brand. This is because products shipped through Amazon carry Amazon's brand logo and packaging.
Products may get mixed up with those of other sellers due to commingling.
Fulfilled By Merchant (FBM)
The Fulfilled by Merchant option is another popular seller shipping option. Unlike the FBA option, FBM sellers will be fully responsible for every aspect of the fulfillment process, including storage, packaging, and shipping. In other words, sellers have to store their inventory and negotiate with logistic firms for prompt order delivery.
FBM is a great option for sellers who want an opportunity to develop a distinctive brand experience and include tailored messages or marketing materials.
However, to handle the shipping process effectively, sellers must either have their shipping infrastructure or partner with third-party logistics providers (3PLs). Also, with FBM, sellers are in charge of customer support and responding to customer service questions, such as updates on orders, and any inquiries that buyers may have.
Benefits of FBM
FBM allows sellers total control over the delivery process. Sellers have a choice of preferred shipping companies and packaging options.
FBM may be more cost-effective. Certain FBA fees, like those for order handling and storage that may have an impact on profitability can be avoided.
With FBM, sellers have total control over their stock. They may closely watch stock levels and update inventory when demand changes.
Disadvantages of FBM
Sellers have to handle all stages of shipping, including order fulfillment, storage, and packaging.
Amazon Prime's fast and free shipping perks are not available for FBM orders.
Managing delivery logistics may be challenging for sellers who have large orders.
Seller Fulfilled Price (SFP)
Seller Fulfilled Prime (SFP) is an Amazon seller shipping option that enables sellers to complete Prime orders from their own warehouses or fulfillment centers. It enables retailers to take advantage of the Prime logo and provide customers with Prime shipping perks while keeping control over their fulfillment process.
Benefits of SFP
SFP enables merchants to provide products that are eligible for Prime, which can greatly increase their visibility and draw in more customers.
With SFP, sellers have more power over the fulfillment process. They can handle their own inventory, packaging, and shipping operations.
It does away with FBA fees, including those for order handling and storage, and gives sellers sole control over shipping charges.
Disadvantages of SFP
Specific performance standards, such as order cancellation rates and on-time delivery, are demanded of SFP merchants. If these parameters are not reached, the seller's account may be suspended or they may lose their eligibility for Prime.
Prime subscribers have high standards for prompt deliveries and first-rate support. If an SFP seller doesn't live up to these standards, it may result in bad reviews, unsatisfied customers, and a drop in sales.
FBA Onsite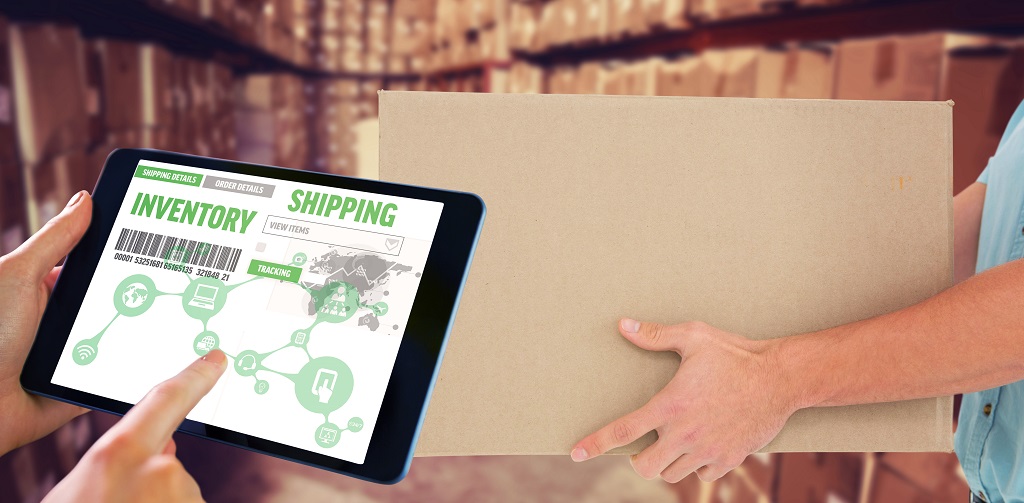 FBA Onsite is a section of the FBA program that enables sellers to keep their stock at their own warehouses instead of sending it to Amazon's facilities, but still offers the ease of using Amazon's network and services for fulfillment,
Because you can handle storage and organize your inventory yourself, you get more control over your inventory.
Benefits of FBA Onsite
FBA Onsite enables sellers to maintain total control. They have more flexibility in their inventory management and organization because they can store and manage their products in their facilities or third-party warehouses.
This shipping option can be less expensive than standard FBA because sellers can avoid some FBA expenses related to long-term storage, removal, and storage for storage purposes.
Sellers remain in control of their branding.
FBA Onsite sellers can still enjoy the benefit of Amazon's extensive fulfillment network and Prime eligibility as well as fast shipping.
Disadvantages of FBA Onsite
Sellers must have the necessary infrastructure, including warehouse space, tools, and staff, to implement FBA Onsite, including handling inventory storage, order processing, and delivery.
FBA Onsite makes fulfillment operations more difficult because sellers must oversee their inventory and make sure that delivery procedures are effective.
In contrast to FBA, where Amazon handles returns and customer support, FBA Onsite vendors are more responsible for doing these tasks themselves which can be tasking.

FBA vs Other Shipping Options
Although FBA offers a vast number of benefits, it also comes with significant drawbacks. So, when choosing between FBA and alternative shipping methods, it's crucial for sellers to thoroughly assess their unique business conditions, product features, cost factors, and fulfillment capabilities.
The circumstances of each seller may be different, and success depends on striking the correct balance between cost, control, branding, and customer experience.
Products are delivered by sellers to Amazon fulfillment centers, where they are safely kept in Amazon's warehouses while other shipping options like FBM require sellers to store products themselves.
Any customer questions or order-related problems are handled by Amazon's customer support team because Amazon also offers sellers customer service support to sellers who opt for the FBA program, this is not usually so for other shipping options where sellers have to take care of customer support themselves.
Other shipping methods may be more appropriate for some products depending on their handling or storage needs. For instance, fragile products could need unique packaging and shipping procedures that can be better managed outside of FBA because sellers will have more control of the shipping process.
Although FBA sellers enjoy Prime eligibility, Amazon also offers Seller Fulfilled Prime (SFP). This Amazon seller shipping option enables sellers to complete Prime orders independently, giving them the advantages of Prime membership while keeping control over all aspects of fulfillment, including packing, shipping, and customer service support.
FBA sellers may encounter capacity issues or higher prices at busy times or periods of high demand. In contrast, other shipping methods can offer greater adaptability and scalability to manage these unprecedented changes in orders.
Related: How to manage inventory on Amazon.
Things to Consider Before Choosing a Seller Shipping Option
Fulfillment Costs
Cost is an important factor to consider before settling for any of the Amazon seller shipping options outlined above. Research and analyze the costs involved in each shipping option. For a start, you can compare and contrast the costs of using Seller Fulfilled Price to handle your shipping with the fees incurred for FBA (Fulfillment by Amazon).
Determine how seller fees and business expenses will affect your profit margins and pricing plans, then decide if you can afford to bear the cost of storage and fulfillment. This is an important step you do not want to skip if you are looking to maximize profit.
Shipping Time and Speed
Fast shipping is an important criterion, after all, you're reading this because you want to find ways to ship customer orders promptly. This is why when choosing a shipping option you must consider shipping time and speed. Evaluate the expectations of your target customers and the delivery timeline needed for orders.
Same-day, one-day, and two-day shipping are just a few of the delivery options.
Customer Experience
Carefully consider the effect that the delivery choice will have on the whole customer experience. Some shipping options like FBA offer customer service support, so if you opt for this program you won't have to worry about customer service.
When choosing a shipping method, look for one that offers accurate tracking information, prompt deliveries, and simple returns. Customer satisfaction is important and your seller rating may increase as a result of good customer experience so ensure you go for an option that can help you improve customer experience and customer satisfaction.
Location and Coverage
Consider if the logistic firm you intend to use has the capacity for international shipping if you have an international market base or are looking to expand into other marketplaces.
Neglecting this may lead to increased shipping costs and packaging thus reducing profit margin.
Reliability and Tracking
A good way to determine the reliability of a particular shipping option is by researching customer reviews and feedback. This is a great way to learn from other sellers' experiences and what it would be like working with them.
Evaluate the shipping option's dependability. Choose a shipping option with a solid track record of on-time deliveries and reliable tracking data. This lowers the possibility of lost, damaged, or delayed goods and increases customer experience and satisfaction thus boosting sales.
How to Ship Amazon Orders as a Seller
Shipping through Amazon is not a complicated process, it often involves the following steps:
Log into your central seller account and select "manage inventory".

Look for your listing in the "manage inventory" option.
Click on the edit button at the bottom right-hand corner.
Select "send/replenish inventory" in the drop-down menu.
You will need to enter the "ship from address' which is where the inventory is currently located.
The next step is to select either "individual case products" or "case-packed products".

Individual products imply that your shipment consists of numerous products with different conditions or SKUs while case-packed products imply that the shipment consists of just an SKU.
You can now proceed to enter the number of cases and units per case for each SKU in the shipment.
The next step is to enter how many units of products are in a case and how many cases you intend to send out.
Next, Indicate if the products need to be prepared or require any form of special packaging before they are shipped such as packaging in bubble wrap.
Proceed to select whether or not your products require any form of a label. Indicate if you want Amazon to apply for the barcode for you or if you will be applying for it yourself.
This step requires you to indicate if you want all your products to be sent to one warehouse or if Amazon should distribute them to different fulfillment centers. This can be achieved by going to the setting, Going to "fulfillment by Amazon" and selecting the "inbound setting".

If you want your products to be distributed to different warehouses, you should leave the shipment setting in default: "Distributed Inventory Placement". If you want to change the setting so all your products are sent to one warehouse, you can move it to "Inventory Placement Service".
The last step requires entering the shipping service, how you want products to be packed, package dimensions, and weight. Amazon will generate the price for your shipment and you are ready to ship your products.
Best Practices for Efficient and Cost-Effective Shipping
Swift shipping typically gives you an edge in Amazon's ultra-competitive space. But before you start selling or shipping, you should be aware of some best practices that can help you ensure prompt shipping as an Amazon seller. A few of them are listed below:
Adhere to Amazon's Policies
Amazon is usually very strict with its policies. It's important to ensure that you adhere to all Amazon storage policies in terms of size and labeling.
Choose the Appropriate Product Packaging
Make sure your goods are properly packaged so they can be transported without damage. To protect your items from damage, wrap them in appropriate packaging materials like bubble wrap or air pillows. The use of properly sized packaging helps to reduce extra materials and weight while minimizing dimensional weight costs.
Respond to Customers' Inquiries Promptly
Customers may have questions about their orders and product tracking, ensure you provide prompt and accurate responses to customer questions. This will help optimize customer experience and earn you positive reviews.
Utilize Amazon Seller Shipping Services
Use Amazon's shipping services, such as Seller Fulfilled Prime (SFP) and Fulfillment by Amazon (FBA). These programs provide advantages like lower shipping costs, access to Amazon's enormous client base, and streamlined operations.
Review and Optimize the Shipping Process
Always review and improve your delivery procedures. Analyze customer feedback frequently, keep an eye on shipping performance data, and look for chances to improve shipping experiences overall and maximize efficiency.
Use Shipping Software
Employ shipping software that is compatible with Amazon's platform. You can save time and money by using these solutions, which also offer discounted shipping rates, label printing, tracking, and order management capabilities.
Why You Should Provide Swift Shipping and Order Tracking
It improves customer trust and loyalty
Prompt order delivery plays a crucial role in helping you gain and maintain customer trust. Sellers exhibit dependability and professionalism when they routinely fulfill orders on schedule. Also, having a reputation for prompt delivery makes a seller stand out from rivals and fosters client trust.
Boost customer satisfaction
Tracking and prompt delivery are crucial for a great client experience, customers want to be able to monitor the status of their orders, and order tracking.
Customers are more satisfied and develop trust in the seller when they can readily track their products and receive them in the anticipated time range. Repeat business, favorable evaluations, and referrals to others may result from this.
Reduces delivery issues
Sellers can proactively detect and handle any delivery issues thanks to tracking. Sellers can also mitigate delays, deal with wrong addresses, or address any other logistical issues by keeping an eye on the status of shipments.
This reduces the possibility of delivery issues, lowers the chances of lost items, and guarantees that consumers receive their products on time.

Competitive Advantage
Prompt delivery can help sellers stand out from the competition. More customers may be drawn in by quick delivery times, especially those who value speedy shipment. Sellers can position themselves as dependable and trustworthy solutions for clients by routinely fulfilling orders on schedule.
Conclusion
Sellers can access a wide range of Amazon seller shipping options, each with its advantages and limitations. However, many sellers prefer Fulfillment by Amazon (FBA) because of its benefits, including Prime eligibility, streamlined fulfillment services, scalability, and customer trust.
FBA enables sellers to utilize Amazon's enormous fulfillment network and customer service while concentrating on other areas of their business. However, in some circumstances, it may be preferable to use different shipping options like Seller Fulfilled Prime (SFP) and Fulfilled By Merchant (FBM).
Sellers that use SFP can continue to be eligible for Prime benefits while running their own fulfillment business. FBM gives merchants more control over branding and cost management.
Sellers should take into account aspects including cost management, inventory management, branding requirements, product features, international shipping, fulfillment capability, and consumer expectations when choosing an Amazon seller shipping option.