Learning how to manage inventory on Amazon is an important skill that all third-party sellers must be familiar with because inventory management is an integral aspect of running an efficient, effective, and successful e-commerce business.
Many consequences come with poor stock management. This includes losing sales due to running out of available stock and accumulating storage penalties from overstocking.
Having good Amazon stock management skills doesn't start when receiving the product in your AMZN warehouse. You are already starting your inventory management when you obtain the products from your supplier.
The process between product acquisition and delivery to the customers should be efficient to avoid losing profits. This is why sellers need to learn how to manage inventory on Amazon as effectively and efficiently as possible.
In this article, we will discuss some of the best practices and industry standards regarding Amazon inventory management. To manage inventory on Amazon effectively, we will also discuss some tips that can help make Amazon inventory management easier.
What Is Amazon Inventory Management?
Before we discuss how to manage inventory on Amazon effectively, we should first define what inventory management is. Inventory is the stock of products that you want to sell through Amazon. You can store it using your warehouse, or you can make use of AMZN's warehouse through FBA (Fulfillment by Amazon).
The process of storing and accurately tracking products as they go in and out of the warehouse is what we call inventory management. This process includes getting the products from your source manufacturer, storing them in your chosen warehouse, and moving the products out of the warehouse to deliver them to customers.
The importance of product management transcends that of keeping your profits high. Many customer-satisfaction-related statistics are also tied up with proper stock management.
According to Statista, the average delivery and shipping time of Amazon sellers in the United States is around 3.39 days (Source: Statista). If you are a third-party seller, you can only achieve this delivery time if you have a good inventory management system.
Customers have many options to choose from if they cannot get their products from you. Several hundred sellers might be offering the same products that you sell in your store.
If you can't provide customers with what they need, they won't hesitate to look for another seller who can. This is why you cannot afford to have poor inventory management skills.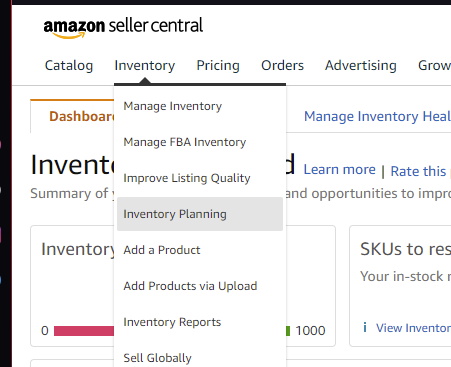 Why Do You Need To Manage Inventory on Amazon Efficiently?
Efficiently managing your product inventories is not an option. It is an investment that requires your full commitment and attention. Many factors may affect your inventory management process.
Some of these are the manufacturer's shipping time, delays in customs processing, warehouse personnel problems, and so much more. This is why having a foolproof system in place is important if you are seriously considering selling on AMZN full-time.
Not managing your inventories efficiently will result in many different problems that can directly affect your business such as:
Losing items due to mismanaged inventories
This may not seem like a big issue at first, but trust us when we say that losing items due to mismanagement can destroy your business. Imagine losing one item a day due to mismanaged inventories.
In just one month, that's almost 30 items lost. In one year, it's going to be around 300+ items lost. That's an awful lot of money lost that could have been part of your profits instead.
Spoiled and damaged goods because they are unsold for long periods
If you sell food items or products that can be spoiled after a certain period, it is essential to manage inventory on Amazon efficiently. You should always have a first-in, first-out (FIFO) policy to protect your goods and avoid spoilage. This can only be done if you know how to manage your stocks efficiently.
High storage costs due to overstocking
Another problem that may arise from the bad management of inventories is the accumulation of high storage costs. In Amazon FBA, there is a "long-term storage fee" that sellers need to pay if their items are kept unsold for more than 365 days.
If you don't have good inventory management, you might "overstock" your items. This means you are stocking more products than you can sell at a given period. And the longer these items stay in your warehouse unsold, the higher the storage costs will be.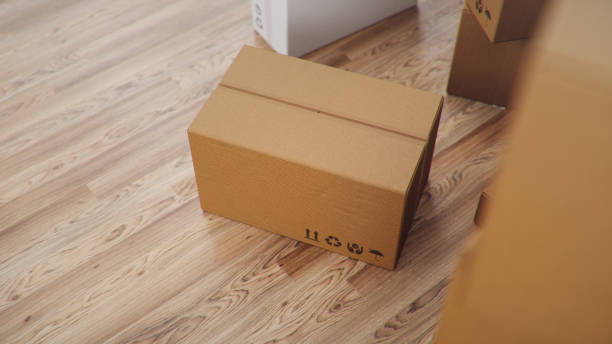 Inability to fulfill customer orders because you don't have any stocks
This is one of the worst things that could happen to a seller. Not only will you lose a sale because you are out of stock, but you are also helping your competitors.
By losing out on a sale, you indirectly transfer your customers to your competitors. This means they are making money while you are losing profits. And who knows how long you have to wait until your warehouse is stocked up again?
Customers will not wait for you to stock up on your items before they make a purchase. This is why it is important for sellers to have excellent inventory management skills. This is even more important for sellers who use the FBA service.
Lower customer satisfaction due to inability to fulfill orders
Getting good customer ratings and reviews is essential to the survival of any e-commerce store. Word of mouth is the bloodline of any business. Customers will be less likely to visit your store if you are always out of stock. This will lead to lower customer satisfaction and negative word-of-mouth marketing.
What Are The Most Common Amazon Inventory Management Problems?
At some point in time, even experienced sellers may start to experience inventory management problems. And that is perfectly fine as long as you know how to fix the problem.
To manage inventory on Amazon like a pro, you must first identify where the issues are coming from. Once these issues are isolated and identified, fixing them becomes a lot easier.
Here are some of the most common product management problems that AMZN sellers have:

Running Out Of Stock
Without a doubt, this is probably the most common problem that sellers face when it comes to stock management. Not having enough products to sell, especially during the peak selling seasons such as Christmas and Black Friday, can be devastating for your business.
Replenishing your stocks takes a lot of time, which is why you need to plan. From the time you purchase the products from your supplier to getting cleared in the customs, it might take a week or so. Then the products must travel from the port to the shipping hub, then finally to the AMZN warehouse. All-in-all, it might take 2 weeks for your products to arrive from the supplier to the warehouse.
Now, imagine running out of stock in the middle of the Christmas holiday? That would cripple your store. You not only lose potential sales, but you are also transferring your customers to your competitors.
This is why you must always stay proactive when keeping your inventory stocked up. To manage inventory on Amazon efficiently, don't let your inventories drop down to 20% if you can help it.
Having Too Many Items In Stock
If running out of stock is bad, then having too many items in stock is also not good. Apart from the fact that you'll be incurring higher inventory costs, remember, that you'll be paying for the space your product occupies in the warehouse. Whether you are using a third-party logistics provider (3PL) or the Amazon FBA service, you pay for every inch that your products take up.
This means that having too much inventory you can't sell will cost you a lot of money in the long run. And if the items in your AMZN warehouse aren't sold within 365 days, you also pay a "long-term storage fee" in addition to your regular monthly storage fees. This can cut your profits, so you must proactively manage Amazon's inventory.
Study the monthly average sales of each product you sell and keep the stock number within this range. This will help you avoid purchasing too many products that you can't sell.
Stranded Inventories
This is something that sellers and vendors don't have control over. The logistics of transferring your products from point A to point B lie in the hands of your couriers and shipping partners. Any delay on their end will also directly affect your business.
Since the pandemic hit, shipping delays caused by a lack of workers have been more prominent. Because of this, you need to be more active in making sure that your inventories stay in a healthy range.
Manage Inventory on Amazon Efficiently With Seller Central
There are several Amazon inventory management tools within Seller Central that can help you manage inventory on Amazon effectively. To access these Amazon inventory management tools, you must look for the Inventory option on the top of the dashboard. From here, you can start inventory planning and management.
The inventory dashboard gives you access to different performance data and tools to help you run your business more effectively. The inventory dashboard shows you the products you need to restock, your in-stock rate, stranded inventories that you need to fix, how many days a product has been in your inventory, and so much more.
Some of the tools that you can access from Seller Central's inventory dashboard are the following:
FBA Inventory Age
This tool shows you how many days your inventory has been stored in FBA. This will allow you to avoid accumulating long-term storage fees. Once you see that your inventory is getting close to the 365-day limit, you can run a clearance sale and give huge discounts to sell your products faster.
Restock Tool
This will show you how many days of inventory supply you have left for your products. Once you see a product running low, you can start restocking your inventory to avoid running out of products to sell.
Manage Excess Inventory
If you have excess inventory in your seller account, this tool will warn you and provide you with actionable steps that you can take to prevent problems. This could include suggestions such as lowering prices or running more PPC campaigns to eliminate your excess inventory.
Manage Stranded Inventory
In case of stranded inventory, this tool will give you a warning and alert you automatically. This will give you enough time to remove your inventory to prevent paying expensive storage fees.

5 Tips To Manage Inventory on Amazon Like A Pro
Keep your business moving efficiently and avoid inventory management problems by following these tips.
Keep your Amazon Inventory Performance Index In Green
In your Seller Central Inventory Dashboard, you'll have access to the Inventory Performance Index (IPI). This index measures how efficiently and effectively you manage your AMZN inventory.
It also displays the areas of improvement you need to work on to avoid problems. Always check the IPI on your account and follow the recommendations to keep it green.
Have a close relationship with your chosen supplier
Always treat your supplier as an essential part of your business. Keep constant communication and build a close relationship to avoid having supply problems. After all, your suppliers are the ones who provide you with products to sell. Without them, you won't have a smooth-sailing e-commerce business.
Keeping a close relationship with your supplier will ensure that you always have items in stock. You will also have a better chance to secure new products if you have a close relationship with your supplier.
Maintain a steady amount of supply
Always keep your supply at a healthy range. If possible, keep at least 60 days' worth of supply in your FBA inventory at all times. This will give you some cushion if you start running into supply problems or stranded deliveries.
Don't Overstock
Keep in mind that overstocking is almost as bad as having no stocks to sell. As mentioned in the previous sections, overstocking will force you to pay expensive storage fees. This will quickly add up and reduce your profits in the long run.
Get Rid Of Excess Inventory
There are times when you mistakenly overestimate your sales volume. If this happens, there are many different ways to get rid of excess inventory such as:
Running discount promotions
Increasing your keyword bids on your PPC campaigns
Get rid of the inventory by processing an inventory removal order
Donating your products to charity
Liquidating your inventory via a huge clearance sale
Conclusion
Managing your AMZN inventory effectively is something that you have to learn if you want to be a successful seller. Making sure your items are not out of stock (or overstocked) is essential if you want to save money and keep your costs low.
To keep your sales flowing smoothly and avoid accumulating excess inventory, you need products in high demand. Finding products that sell like hotcakes isn't easy. But with the help of AMZN software tools like Zonbase, product research is so much easier.
Zonbase is an all-in-one tool that helps sellers with keyword research, product research, listing optimization, and PPC automation. With the help of Zonbase, you can improve your sales. This can help you minimize excess inventory and manage inventory on Amazon like a pro.
See the power of Zonbase for yourself! Sign up for a free trial of Zonbase today.