Nothing excites shoppers more than a good deal, especially one that helps them save money and get more value. If you can give them that, you can be sure of making crazy sales. But is making sales on Amazon this easy?
Making sales on Amazon is not so easy because you're not the only seller and the competition on Amazon is fierce. And if you want to make sales, you must be willing to come up with out-of-the-box marketing strategies. With the right marketing strategy, you can rake in massive sales and earn substantially on Amazon without stress.
Creating product bundles is one of the best marketing strategies you can implement if you want to boost your product sales. Remember, the easiest way to attract potential buyers is to offer them a deal that helps them save money and get more value, and a bundle helps you do that.
In this post, we will discuss everything you need to know about selling bundled products on Amazon. We'll also tell you all about the Amazon Virtual Product Bundle Program and how it can help you boost your Amazon sales. First, what is product bundling?
What is Product Bundling?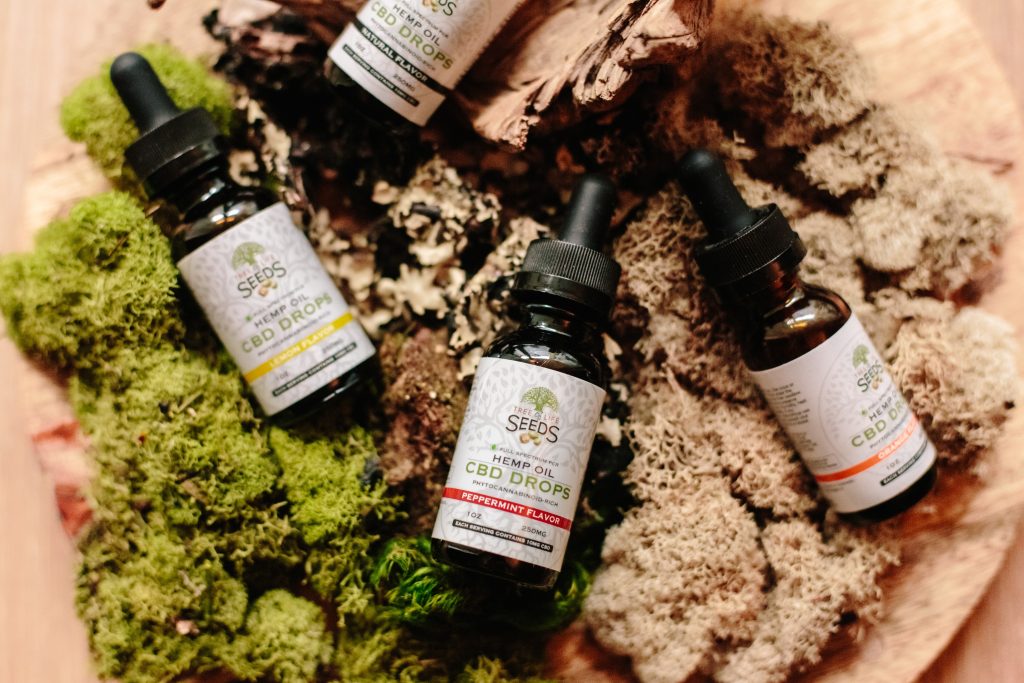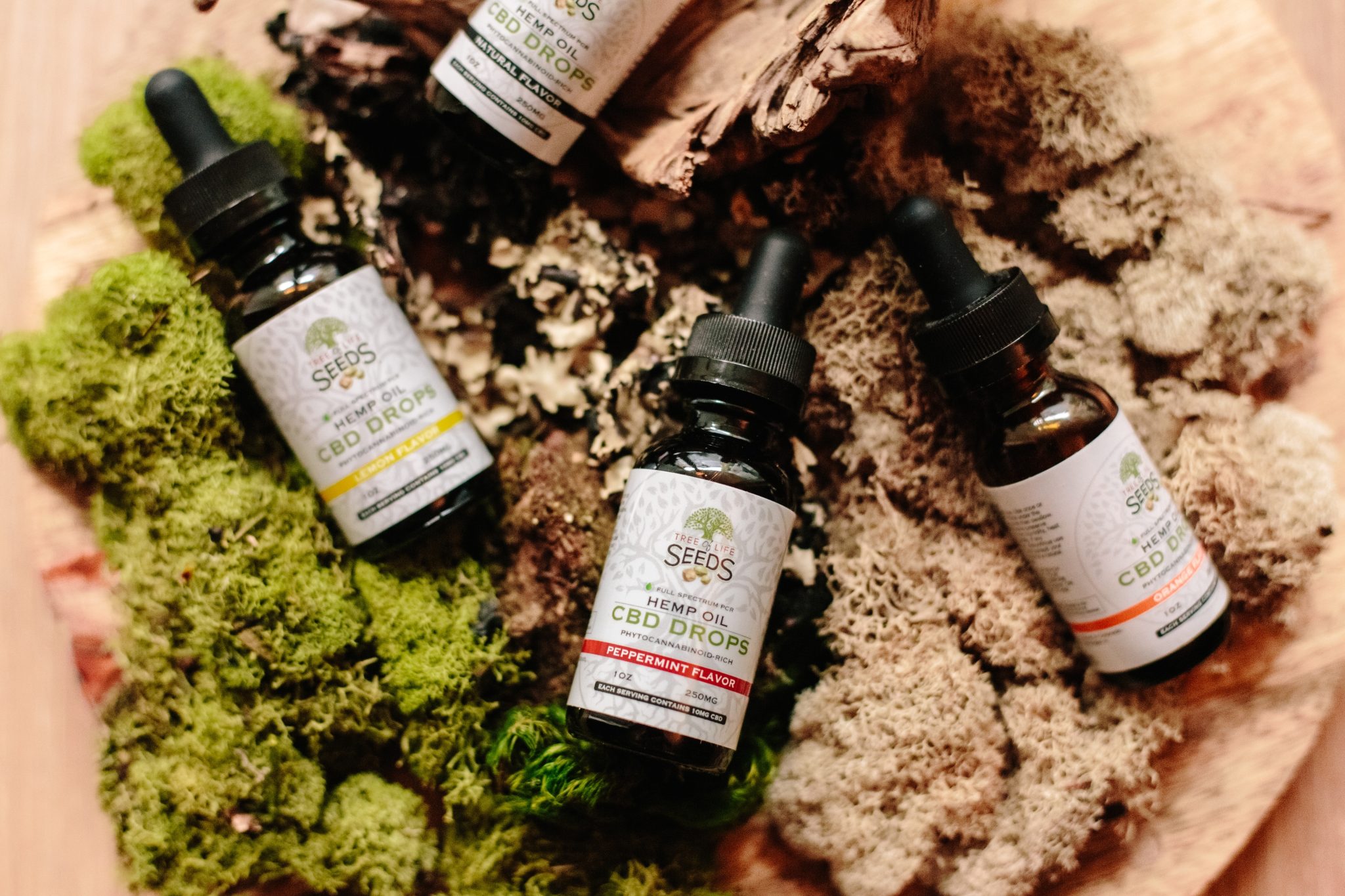 Creating product bundles is a marketing strategy that involves grouping similar items together so you can sell off more items and make more money. To create a new bundle, you'll have to group items that can function together and then sell them off as a single unit, but at a lower price. This way, you'll be giving buyers the impression that they are getting more value at a lower price. Of course, this will cause a spike in your sales volume and average order volume, which can be exciting.
But as interesting as the idea of selling product bundles seems, it's not something you should try out without learning how it works. In this post, we'll show you how to create a new bundle. But, first, how does bundling work?
How Does Product Bundling Work?
The concept of bundling products sounds like wholesaling at first, but they are not the same. Selling wholesale products on Amazon involves selling the same items in bulk. Product bundling, on the other hand, involves merging and selling different products together.
Bundling works best with complementary products and frequently bought products. In other words, items that can be used together are the best for bundles. Shoppers often prefer to buy these items together instead of searching for them individually.
So, a well-designed bundle should make buyers' searches easier. For instance, if you sell tables, you can create a package that includes a chair. Why? Because a buyer who's looking to purchase a table most likely needs a chair as well.
If you sell both items, you can put them in a bundle and take some amount off the original cost of both items. This way, you'll create the impression that you're saving buyers' stress and giving them more value at a lower price.
The best way to build bundles is to pair items that can be used together. But you should not only focus on pairing similar items; you should check out your customers' previous purchases. You can use Amazon's recommendation system to do this. Using the recommendation system is helpful because about 35% of purchases are based on recommendations. Also, 6 out of 10 recommendations lead to a purchase.
Learning how to sell bundles on Amazon may be difficult at first. But with the Amazon Virtual Product Bundle Program, you can easily build bundles.
Related: Best Products to Sell on Amazon
What is the Virtual Product Bundle Program?
You can create and sell virtual bundles that contain multiple product ASINs using the Virtual Product Bundles feature. By creating a bundle, you can sell two to five complementary products from a single listing. Brand owners can use this tool to sell bundles without having to package them together or change their FBA inbound inventory. In other words, you won't have to create a separate bundle listing or make a new listing.
For example, if you sell a table under one ASIN and a chair under another, you may use the Virtual Product Bundles feature to bundle both items under one ASIN. And if you use FBA, Amazon will ship these items together when a consumer orders your entire bundle. So, it is not necessary to pack the items together.
Using this feature, Amz can update your stock quantity based on the availability of the lowest stock item. Amazon then assigns the bundle a unique SKU code that allows you to edit the bundle listing.
The program is currently a beta feature, and sellers have to be invited before using the feature. Still in doubt about the benefits of bundling products? Here are a few points to convince you further.

Benefits of Creating Product Bundles
A Perfect Way to Boost Product Sales and Order Volume
Bundling can boost individual item revenues and drive sales over time. By creating bundles, you can encourage buyers to buy more items instead of only a few items as they initially planned to. Thus, increasing your average order value.
For instance, instead of purchasing only a table, your customer may be offered the option of purchasing a table and two chairs as an entire bundle. This way, they'll buy more than one product, and your average order value will increase. Win-win!
Reduced Marketing Costs
Bundling allows you to sell more while saving money on marketing and delivery. Instead of selling items individually, you can put products together and sell them as an entire bundle. By doing this, you sell off your inventory fast and make more money while at it.
Also, different items can be packaged together and shipped together. You also get to save money on promotions since you can group many items and market them as a bundle.
Lower Storage Costs
The longer your inventory stays in Amazon's warehouse, the more you'll incur expenses. If your products sell slowly, bundles are your best bet. With bundles, you can sell multiple products at once. And if you're selling off items quickly, you can save money on inventory and shipping costs.
An Easy Way to Attract a Buying Crowd
Remember that multiple sellers often sell the same items on Amazon. So, if you sell your items at a fixed price and already have an audience, you can attract more customers. Your buyers most likely have an idea of your regular prices. So, a slight discount will make them feel like you're offering more value at a lower price. Most shoppers will rather buy a pre packaged kit instead of picking individual items themselves.
Drawbacks of Product Bundling
As with everything that has benefits, bundling also has its cons.
Reduces Your Chances of Selling Products Individually
The most obvious con of bundling is that it reduces your chances of selling off items individually. Since you'll be offering more value at a lower price, buyers will be less inclined to purchase items separately if they can buy them together.
Lower Profit Margin
Your profit margin may be affected since you will have to sell multiple products at a discounted price. You may make less profit than you would have if you had sold off the items in the bundle separately.
The benefits of bundling products far outweigh the disadvantages, so the strategy is certainly worth trying. Ready to start creating and selling bundles? Here are the different types of bundles you can start with.
Types of Product Bundles
Pure Bundling
This involves pairing multiple products and giving customers the option to buy them only as a new bundle. This bundle type works best for sellers who want to limit their customers' choices. Hello Fresh, for instance, uses the pure bundling method. This bundling type uses a buy-one-get-all approach.
Mix and Match Bundling
This bundling method involves providing different product options and allowing customers to create their bundles themselves. These types of bundles work best for sellers who sell perishable items.
Cross-sell Bundling
This type of bundle contains multiple items that can be used together but cannot be used individually. Usually, one of the items in the bundle is an add-on. For instance, a bundle that contains a phone and earphones.
Gift-set Bundling
Gift packages are perfect for customers who wish to present a loved one with a collection of complementary items. This type of bundle is best sold during festive or holiday periods. For instance, if you sell human hair, you can create a bundle that contains hair and other maintenance tools.
New Product Bundling
This involves combining a newly released item with a top-selling item. The more in-demand and top-quality your main product is, the higher the purchase chances. This bundling method is mostly used by well-known brands that have just launched new products. The idea is to mix bestsellers with new releases to create awareness about them. This bundling method also works for pairing your highest priced item with a complementary lower priced one.
Stale Inventory Bundling
This is also known as "clearance sales" and involves selling old products to create storage space for new items. Consider combining a slow-moving item with a discounted version of one of your best-selling items in a bundle. This will make your offer more appealing to potential customers.
Buy-One-Get-One or BOGO Bundling
This bundling method works best for one-off purchases like electronics. The bundle often contains one main item and another item added at a discounted price. You can use this product bundle to convince buyers to buy more items at a discounted price.
Occasional Bundling
Sellers often create this type of bundle for special occasions. For instance, if you sell flowers, on Valentine's day, you can create a bundle that contains flowers, chocolates, and scented candles. You can leverage this bundle to make more sales on special occasions.
Now that you know the different types of bundles you can create, you can start thinking of relevant packages for your business. But the first step to learning how to sell bundles is to check if you're eligible to create bundles through the Amazon virtual bundle program.
Amazon Virtual Product Bundle Program: Requirements
The program is currently a beta feature and is only open to brand owners. Sellers who meet the following criteria will be sent an invite to use the program. Here are the requirements for eligibility:
You must be a brand-registered seller and must be the owner of the ASINs you want to add to your bundle.
Your products must be New and in stock.
Gift cards, digital products, and used items cannot be added to a product bundle
Bundles can only be created in the US marketplace.
The virtual product bundle feature is currently only compatible with Chrome and Firefox and can only work on the web-based app. Also, note that Amazon has a product bundling policy and it's important that you follow the Amazon bundle guidelines as well.
How to Create Product Bundles
Select two to five product ASINs from your brand-registered products to bundle.
You can upload up to 9 images to your listings. The individual items you uploaded previously will generate images automatically. However, it's best to use an original image for the main image. Also, ensure that the main image shows all the items in the bundle.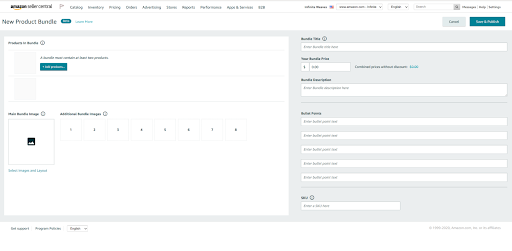 Complete your new listing. Enter the product title, description, and price. You have a maximum of 200 characters for your product title. Bundles should be priced lower than or equal to the original price of individual products in the bundle. If you price your bundle higher, you lose buy box eligibility. Plus, customers will be less likely to purchase if they have to pay a higher price for your bundle.
The bundle price section shows the discounted price you're offering.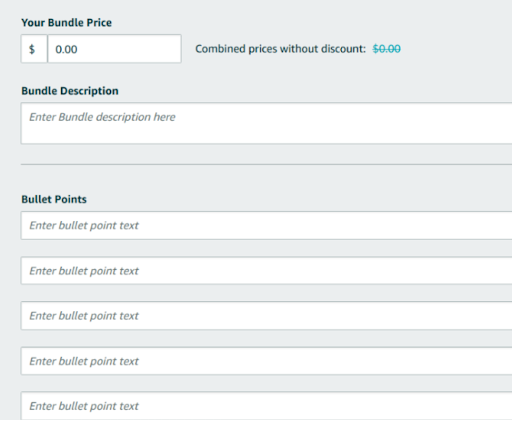 Lastly, enter the bullet points, SKU, and description for the product.
After you've created the bundle listing, you can adjust the product title, description, price, photos, and bullet points. Once the bundle has been saved, the bundled products and the bundle's SKU cannot be changed. So, it's important to incorporate relevant and high-volume keywords into your bundle listing since they send the right people to your listings. Also, ensure you follow the Amazon bundle guidelines for your product category.
The best way to find relevant keywords for your listings is to use Amazon software. But apart from keyword research, you'll also have to create well-optimized listings to boost sales and conversions. For this reason, you need a tool that allows you to find the best keywords for your store and helps you create well-optimized listings. So, what's the best Amazon software for your store?
How to Find Products for Creating Product Bundles
Selling bundles is a great strategy for success on Amazon, however, if you want to succeed, you cannot randomly put products together. You will have to carefully find in-demand and low-competition products that have a high chance of selling out quickly. Since the goal of creating product bundles is to combine complementary products in order to convince sellers to purchase, your priority should be selecting items that buyers would be willing to purchase as a pair.
Amazon has a section that can help give you an idea of these kinds of products, it's called the "frequently bought together" section. Here, you'll find products that buyers typically purchase together. Or, a method for creating a product bundle. The product options here can give you an idea of the items to include in your bundles.
Here are two other ways to help you find product options for your bundle.
One straightforward way to find bundle product options is to search for "bundle" on Amazon. Most sellers who offer product bundles often use this keyword in their titles and listing descriptions.
You can uncover many profitable bundle options using this product research method. All you have to do is pick your desired product category, then type the search term "bundle". For instance, if you sell in the fashion category, you can select "Fashion" and then search using this keyword.
Use a Product Research Tool
Product research tools remain one of the best ways to discover profitable product options regardless of the selling method you plan to use. Wholesalers, arbitrage sellers, and even private labelers will find product research tools useful.
ZonBase offers four product research tools to help sellers uncover products with high demand and low competition. ZonResearch, one of ZonBase's product research tools comes with inbuilt filters and presets to help you search for products and narrow down your search based on your preference.
With ZonResearch, you can select your preferred product categories, enter your filters and get access to an extensive list of product options to choose from.
You can try out this tool and other ZonBase tools for free for 7 days when you sign up for a free trial of the software.

Best Amazon Software for Keyword Research and Listing Optimization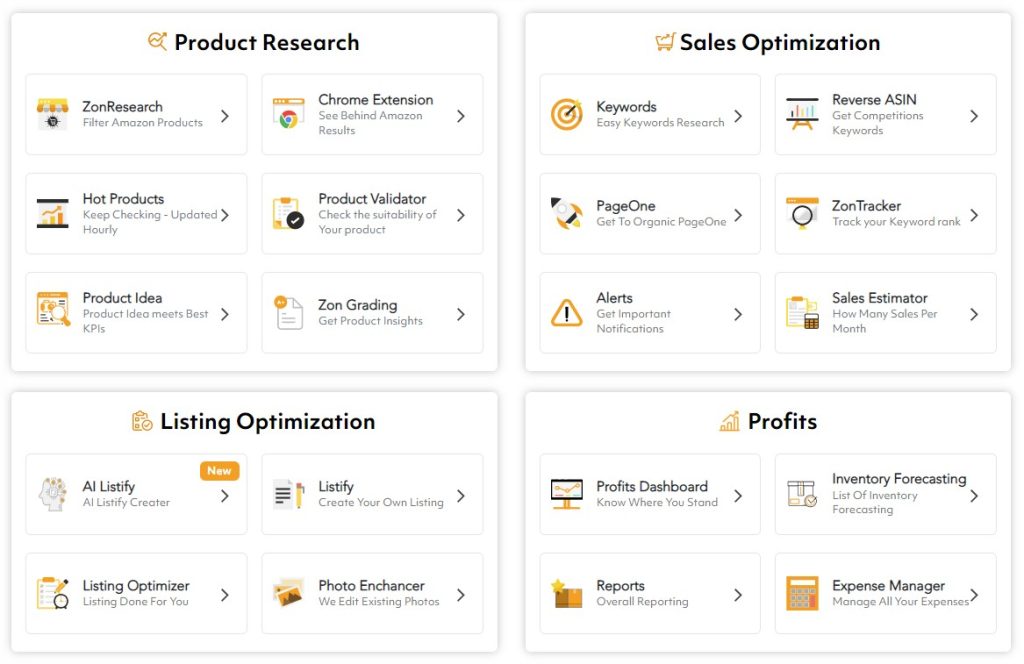 ZonBase is the best Amazon software for keyword research and listing optimization. With the keyword tools, you can generate a list of relevant keyword options for different categories and even see their search volume and performance. The listing optimization tools also allow you to create well-optimized listings using your competitors' listings cues. In other words, you can spy on your competitors' listings and use their titles, descriptions, and content as a template for your own listings.
ZonBase also offers product research tools to help you find the best product combinations for your bundles. The software works excellently, even for sellers who sell products in different categories. In addition to this, the software offers PPC automation services and a listing optimizer that allows you to outsource listing creation to a team of experts. ZonBase is a one-stop shop for sellers. It provides a complete set of tools to help you scale your business seamlessly.
Conclusion: Should You Create Amazon Product Bundles?
Of course, you should. Bundles are an excellent way to market your products and make more sales without losing money. What's more? Bundling works for every product category. All you have to do is find the best product combinations for your business.
Also, avoid creating unrelated product bundles and coming up with vague product bundle names. Sometimes, unrelated products are offered together as a bundle. Examples include pairing furniture and jewelry items, but doing this will reduce your chances of sales from your product bundles.
Check out your competitors' for product bundle ideas and the best product bundle examples. Also, make sure your product bundles provide more value at a lower price. Otherwise, you'll be losing customers. Additionally, seasonal bundles reduce your chances of making sales in the long run. So, try not to include too many seasonal items in the bundle. Don't hesitate to try out this strategy for improved conversions now that you know how to sell bundled products on Amazon.