Earning passive income will never go out of fashion. In the wake of the global pandemic, more people have turned to online selling as a way to generate passive income. And fortunately for many sellers, AMZ became a viable opportunity in recent years. Because many people don't want to go out due to lockdowns, online shopping became so popular.
When you sell online, especially on AMZ, you can make lots of money if you sell products in demand. If you know how to choose winning products, you'll surely make lots of profits. If you do it wrong, however, you are likely to lose money as well.
Every seller sets out to make a profit. But sometimes, generating sales is harder than you think. A big reason why newbie sellers don't get initial success is that they don't price their products properly. Having a stable and fair Amazon pricing strategy is the best way to solve this problem.
In this post, we will show you how to create an Amazon pricing strategy that works well for your business. We'll also show you some tools that can help you price your products just right.
Ready to jump in? Let's start!
Why Is Having a Pricing Strategy for Amazon So Important?
If making a profit is important to you, you should first fix your pricing. Most of the time, low-priced products might come across as low-quality even though, in reality, they are not. With higher-priced products, on the other hand, you're likely to miss out on sales if your price is too expensive. When it comes to the top Amazon product categories, pricing competitively might be the difference between your failure and success.
Does price guarantee conversions? Absolutely not! But pricing is an important factor in converting your visitors into customers. If your product price as an online retailer is low, shoppers are most likely to choose your product. Furthermore, one of the most important marketing strategies that you can use if you want to win the Buy Box is to lower your prices. This is an Amazon strategy for price adjustment that many sellers use.
To competitively put their products in contention, sellers need to lower their prices as reasonably as possible. Some buyers might even wonder, "Does Amazon do price match"? and this might also affect how you price your products.
Sellers in a competitive niche should avoid being at the extreme end when it comes to pricing. Most products have market prices (Price range based on competitive analysis), and you don't want to sway too far away from the middle. However, you can be in control of your prices if you can afford to lower or raise your SRP. Vendors who sell private-label products, for example, can afford to lower the prices of their products if they can lower the costs of their marketing.
The Amazon marketplace is competitive, and your prices should reflect this. Price adjustment is one of the most important marketing strategies you can implement. You should know how to balance your prices as a business strategy if you want to succeed.
Usually, the sales trends determine the prices. So when sales of certain products increase, prices go up too due to demand. When sales drop, the prices drop because no one wants to buy them.
Now that you know the importance of pricing, how should you price your products?

Amazon Pricing Strategy: How To Price Products
No seller can predict the ideal product price. Guesswork alone doesn't cut it. Hence, you should consider all important factors before adjusting product prices. If you price it too low or too high, you might not get any sales at all. And that is not something that you want, especially as a new seller.
Here are a few factors to consider when adjusting product prices.
Cost of sourcing or manufacturing the product
Your target audience and their purchasing power
Your growth strategy
Competitors' prices
First, you need to estimate the product's cost. This includes the shipping fees, storage, taxes, marketing, and other things. If you intend to run ads, create an ad budget and factor this cost into your calculation. Taking these factors into account will help you arrive at a final price that would still bring profits to your store.
Also, try to carry out market research before deciding on the final price of your product. This will help you discover your competitors' prices and help you stay within the market price. Avoid plunging into the market without a good idea of how much your audience is willing to pay. Your competitors' prices are already a great resource and indicator for this, so pay attention to what they are doing.
Some buyers often ask, "does Amazon do price match", and this can really affect how you price your products. Since AMZ does not offer any price match schemes other than in rare cases such as large-screen televisions, you might need to explain to your buyers your prices.
Still, getting familiar with your audience is equally important. Finding out how much they would be willing to pay will help you fix affordable prices. Always be prepared because the final price for your product is always subject to change. In other words, you may need to adjust your prices after some time if there are changes in demand or cost.
Now that we have discussed some Amazon pricing strategy tips, let's go to the next section. How does the Amazon pricing strategy work? And how tips can help you develop a great Amazon pricing strategy?
How Does the Amazon Pricing Strategy Work?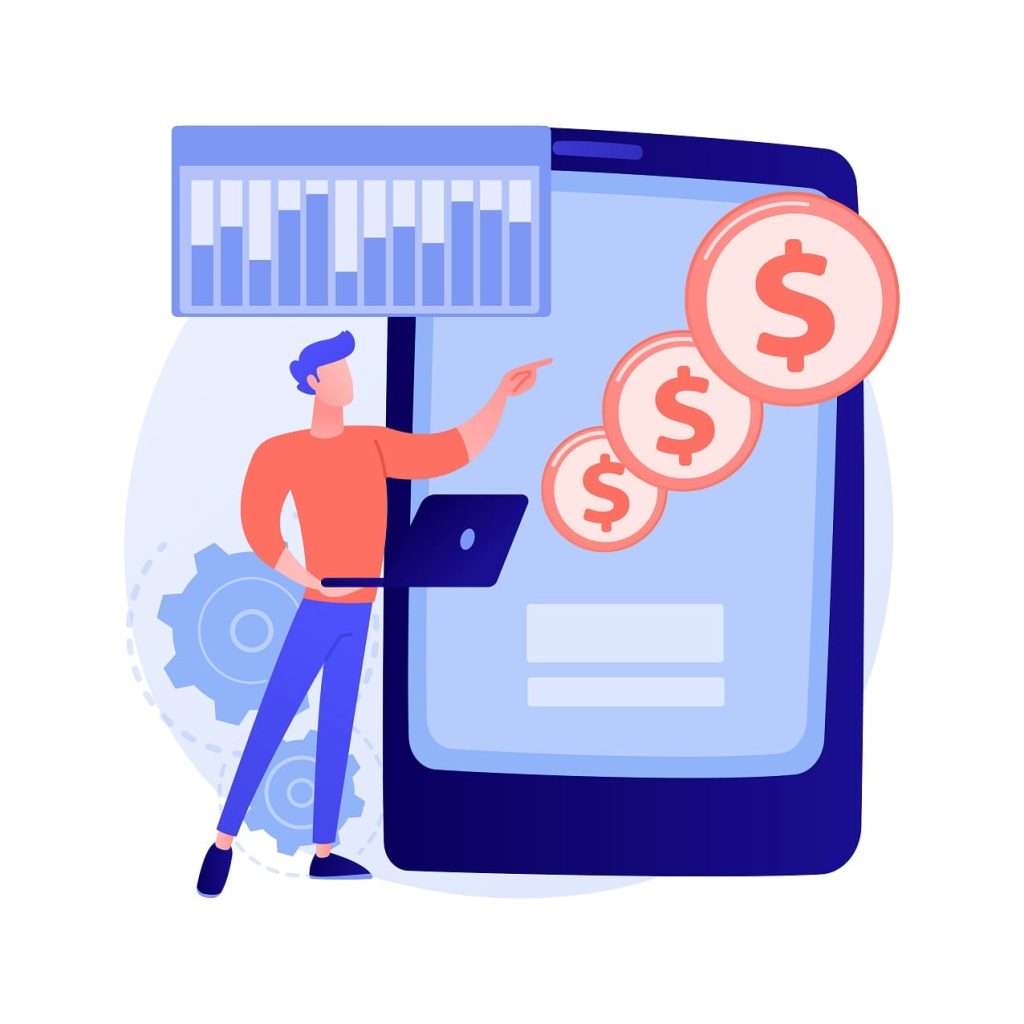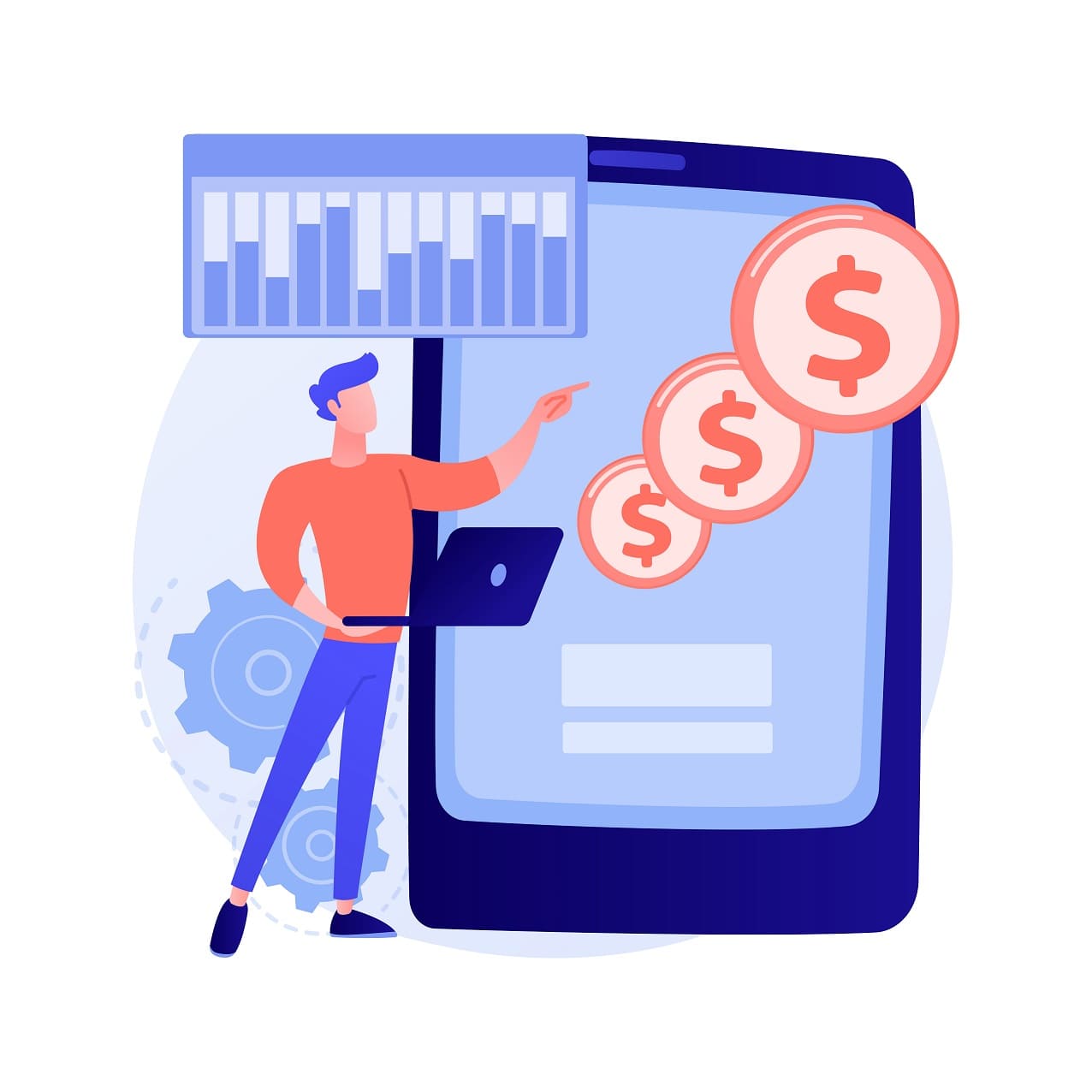 AMZ is a customer-centric company. As a result, the website strives to prioritize products that are affordable for its customers. Because of this, price changes are sometimes unpredictable.
When it comes to building pricing strategies, you should have a game plan because prices can quickly change many times in a day. And with these changes also come the sentiments of buyers. As of 2020, 49.2% of buyers cited pricing as their reason for shopping on the world's largest online marketplace. (Source: Statista).
There are over 2.5 million sellers and 12 million products on AMZ (Source: BigCommerce). The platform has a vast collection of products. So, there are many options for shoppers. As a result of this, the competition is tough. Winning the buy box is one way to beat the competition. Moreover, sellers who win the buy box stand a higher chance of visibility and sales. The question is, how do you win the buy box?
Keeping your prices low and competitive is a good strategy and can help you win the buy box. But, if AMZ is one of your competitors, your chances of winning the buy box will drop significantly.
Repricing is the concept behind price changes. Moreover, some sellers use repricing as a strategy to win the buy box. So, here's how repricing works.
What is Repricing?
Sellers often have to consider several factors when fixing product prices. These factors include cost, shipping price, and even competition. Competition is the most prominent reason for repricing, and here's how it works. Some sellers may cut their prices by $0.001 or £0.001. Of course, customers will be more inclined to buy the products. This is expected since the new price is lower than the regular price.
Repricing or updating product prices can be time-consuming. Every day, sellers will reprice items numerous times per hour to keep (or regain) control of the Buy Box. Some try to do this manually, but most use repricing software to automate the process.
Manual Repricing: Pros and Cons
If you chose to use this method, you'd have to update individual product prices via your seller account. As a result, the process may be time-consuming, especially if you have a large product catalog. Although this is the most obvious disadvantage, this method has a few pros.
Pros
Price control is in the hands of the seller.
A clearer understanding of your competitors' products and prices.
Cons
Best for sellers who have few product listings
New or inexperienced sellers tend to overlook important details
Automated Repricing: Pros and Cons
Repricing can be automated, so you do not have to go through a long process. Using software for repricing is not a bad idea. But if you still don't understand it, here's how most repricing tools work.
Market price changes when competitors change their prices
Your repricing tool gets an update on the price change
Utilizing built-in programming, the tool calculates a new price for your products
The software runs a background check to ensure your listings are safe
The tool notifies AMZ about your price update
AMZ's pricing error system checks the new price.
The new price is updated and is reflected in your listings.
Most tools use a rule-based approach. In other words, some tools allow sellers to set price limits, so that price changes don't go below the profit margin. In contrast, others use the algorithmic approach. With algorithmic tools, several metrics are weighed to determine the most competitive price. Hence, sellers can be sure of the best rates since it takes note of everything needed to win the buy box.
There are many repricing tools available, and the majority of them use a rule-based system. We'll show you a few of them, but first, what are the pros and cons of using these tools?
Pros
The software allows you to set a minimum price so new prices do not fall below a profitable level.
Less time and energy input.
Cons
You do not directly control the updated price of your products.
The software can be expensive for new sellers
Best Amazon Repricing Software For 2023
Repricer Express
This is a repricing solution with customizable features. The tool makes it easy for you to modify the price of your products. In other words, sellers can set the maximum and minimum prices for each listing. Sellers can also create custom rules either for a single product or for all the products. Plus, the tool takes shipping and conversion rates into account. So you can be sure your profit margin stays intact.
RepriceIt
This is a repricing software developed by Amazon sellers to help other sellers. It is cloud-based and very affordable. You can create up to ten repricing schedules for different dates with this tool. It is not a free tool, but it comes with a 30-day trial.
The paid plan allows you to reprice up to 100,000 products, and it uses a rule-based approach. Hence, it allows Amazon sellers to specify their own rules and repricing strategies.
With AI progressing every year, it is no wonder that we can expect tools that will help reprice your products without a lot of leg work, they utilize an AI algorithmic repricer that will apply a cooperative strategy to secure your fair Buy Box share to avoid price wars and maximize profit. Some people are often skeptical about using AI for such tasks, but we have come a long way in this technology, and Seller Snap can analyze products as if it were a Human Seller.
Seller Snap offers 4 different programs ranging from $250-$800 while offering a 15-day free trial.
Teikametrics
When managing large inventories, Teikametrics is the best tool for sellers. With its effective pricing strategy, you can be sure of getting results while maintaining your profit margin. Furthermore, the software is free, making it suitable for Amazon sellers on a budget.
Your pricing strategy can only be effective if you stay up-to-date with market prices. But it may be difficult to track prices, especially if you have a large catalog. Staying on top of price updates is easier when you use a price tracker.
A price tracker is software that notifies you of changes in your competitors' prices. These are the most recommended ones at the moment.
Related: Best AMZ Price Trackers For 2023
Types of Amazon Pricing Strategies
Amazon pricing strategies can be divided into four types. Although no one knows the exact criteria AMZ uses to choose who wins the buy box, we know that price is a major criterion. Still, this doesn't mean you should fix your prices at the lowest price level. These pricing strategies will help you when pricing products.
Economy
Small profit margins and little advertising costs focus on this strategy. Making the product available to as many people as possible is the goal. Shipment costs are usually low or nonexistent, and sale prices are seldom a factor. This strategy is more suitable for products that meet everyday needs.
Premium
In contrast to the first strategy, this strategy takes a different approach. Here, the prices are high, and the brand name does the marketing. Brand names do not impact sales except if you're using the private label model. Hence, this strategy is best for well-known brands.
Skimming
Skimming strategy fixes prices higher than competitors' prices. Sellers will often set a higher price until the competition matches it. Once the competition matches it, the price will be lowered to remain competitive. So if you have a unique product in a competitive niche, this strategy is ideal for you.
Penetration
This strategy allows you to gain market share by lowering your prices. It is often used by startups and existing companies releasing new products. Also, it works just like a promotional campaign, with prices rising after goals are met. This strategy doesn't yield the best returns in the long run. But in the short term, it can help you get the Buy Box.

5 Tips To Help You Develop An Effective Amazon Strategy to Manage Price Changes
Consider your fees and costs
When fixing product prices, don't leave any costs out. Also, take your selling fees into consideration. If you intend to use FBM, you should include storage and shipping costs as well.
Settling your selling fees is an important aspect of your business. So if you leave them out, your profit margin will suffer for it. The only way to prevent this is to factor in all costs before determining your prices.
Estimating costs isn't something that can be done once. Expenses associated with packing and shipping fluctuate at any time. Hence, it is important to stay on top of price updates. Also, keep in mind that fixed costs such as payroll, office space, and utilities must be included.
Adapt to price fluctuations
As we mentioned before, price changes can occur at any time. You must be flexible enough to adapt to these changes especially if you're in a competitive niche.
It can be tough to update prices continuously. But you can automate price updates using an auto-pricing tool. An auto pricing tool enables you to update your prices in response to changes made by other sellers. If you are a seller in a competitive niche, you will find this very helpful.
For your seller rank to stay intact, you must set competitive prices and your price range must not be too different from the other sellers. Otherwise, you may lose sales.
Find your Unique Selling Point (USP)
A unique selling point sets you apart from other sellers. The unique part of your brand makes buyers want to buy from you. Having a USP will allow you to charge a higher price than your competitors. Selling private-label products is another way to stand out. This business model also lets you fix competitive prices independently of other brands.
To identify where your competitors' weaknesses are, check their reviews. Afterward, improve your product by addressing these flaws.
Maximize customer reviews
Without good ratings and customer reviews, there is only little your pricing strategy can do. Great seller feedback plus a competitive pricing strategy will work the magic. Besides, reviews can help you gain credibility and gain customer trust. Reviews are a good way to show visitors that others have bought your product and consider it worth it.
Price Products Realistically
If you fix prices above your audience's capacity, you'll miss out on sales. If your prices are unrealistic, then your audience will bypass your products. Underpriced products will make it seem like your products are of poor quality. Conversely, overpriced products may be above their budget. In the long run, either outcome may harm your bottom line. This is why having a firm pricing strategy should be a priority.
Conclusion
Deciding what price to charge for your product is challenging. You will lose profits if your prices are too low, and you will lose customers if your prices are too high. Before developing an Amazon pricing strategy, understand your profit margin and calculate it.
Moreover, getting the Buy Box or achieving success in AMZ is not something you can take chances with. Take your time and try a few things. In the end, winning the coveted Buy Box is always worth the effort.