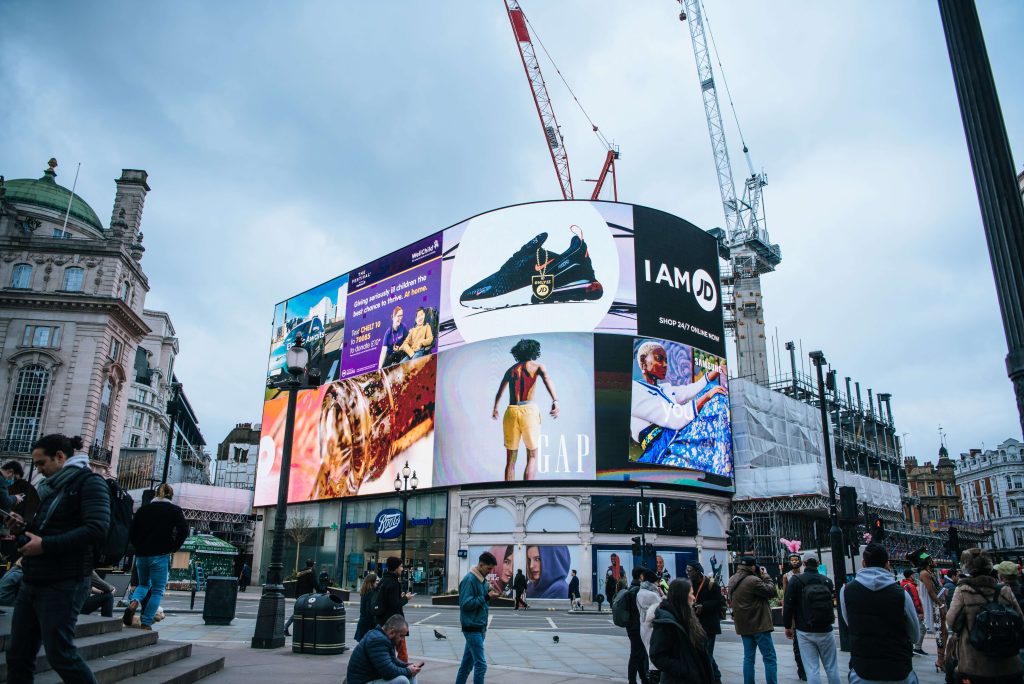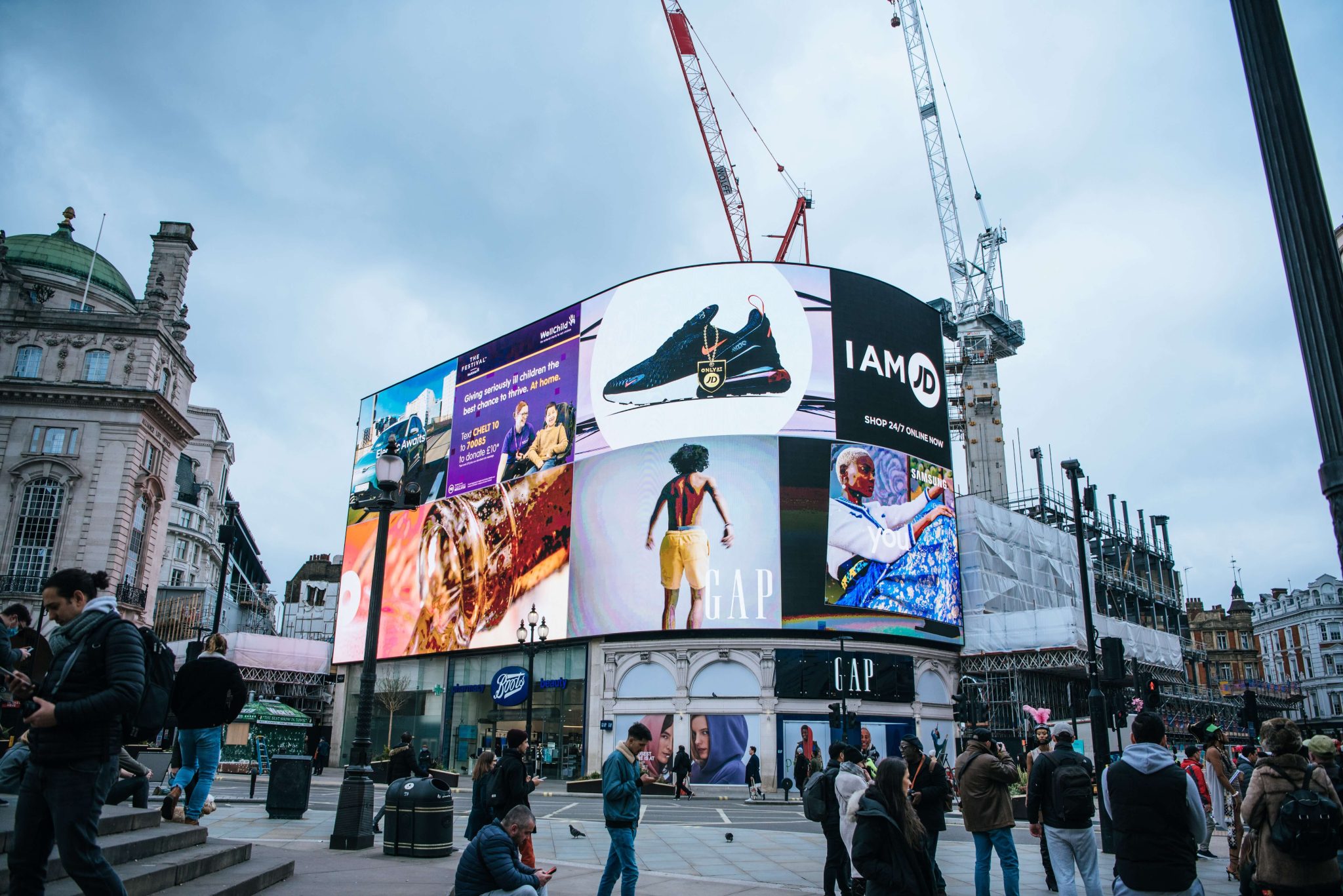 Looking to start a business in 2023? Try Amazon. Selling on Amazon is one of the best decisions anyone can make. This is because the platform boasts a customer base of over 300 million people and offers huge chances of profitability. Still, if you intend to sell on Amazon, you must be ready to do the work. The competition on the platform is fierce. As a result, sellers must go the extra mile to secure a part of the Amazon pie.
Gaining visibility is crucial to making sales online, and Amazon knows this. Hence, the launch of Amazon marketing services. Amazon is a goldmine for sellers who can leverage advertising. In this post, we'll talk about everything you need to know about Amazon Marketing Services (AMS).
What is Amazon Advertising Services or Amazon Marketing Services (AMS)?
AMZ has developed a set of tools to help sellers advertise and gain visibility on the platform. These tools are all classified under AMS. So, the term Amazon Marketing Services covers the set of advertising tools used by sellers to run and manage ads on the platform.
The service launched in 2012, and since then, it has undergone a whirlwind of changes. As a result, AMS is now called Amazon Advertising Console. Despite the name change, many sellers still refer to the service as AMS, so we'll use both terms.
Other changes implemented include:
Headline Search ads, now known as Amazon-sponsored brands.
Sponsored Display ads, now known as Product display ads
AMS was the umbrella term for Sponsored Products, Headline Search Ads, and Product Display Ads. We will examine these advertising services in this post. But first, why do you need this service?
Related: How To Sell On Amazon FBA
Why Do You Need Amazon Marketing Services?
AMZ has continually expanded its advertising offers. First, it launched Sponsored Products ads. Next, it launched Sponsored Brands and Sponsored Display ads. Recently, the targeting options and ad types have become more versatile. Several options are available within a campaign, and they all work differently. So, you need to understand how they work.
There are over 2.5 million sellers on AMZ, and every seller wants a share of the pie, so sellers are up against each other. As a result, only the most strategic advertisers will get a sizeable chunk of the pie. There are several online marketplaces, and the majority have available advertising services, but Amazon's approach is distinctive.
Other marketplaces require you to pay upfront for impressions and clicks. In contrast, AMZ doesn't. Instead, you can decide how much you'd like to pay when a customer clicks on your ad. By doing this, you can stay within your advertising budget.
Furthermore, AMZ has redesigned its advertising reports. The reports may not give you a detailed insight into your customers' shopping patterns, but, they'll come in handy in the initial stages of trying to discover what works best for your business.
If your goal is to join the league of top sellers on AMZ, you cannot afford to do away with advertising. Thus, AMS is a must-use. Moreover, these advertising options help you save time and money and can help you build a credible brand.

How Does Amazon Marketing Services Work?
AMZ Advertising offers the following services:
Ad offerings that operate via PPC or cost-per-click.
Ad offerings that operate via impressions (cost-per-thousand)
Regardless of the category your ads fall in, they have a common goal. The goal is to increase your reach and enable you to make more sales. Ads often appear when shoppers are about to decide on a competitor's product. This allows you to sway their decision at the last minute.
AMS covers the following:
Sponsored products: Ads for shoppers who are searching for similar items on Amazon.
Sponsored brands: Ads targeted at shoppers who are searching with specific keywords.
Product display ads: Retargeting ads for shoppers who viewed your listings or similar products.
Amazon stores: A new customized advertising feature for brand-registry sellers
For the purpose of this post, we will focus on the first three. But, we will provide some information about Amazon stores later in this post, so keep reading.
Types of Amazon Ads
Amazon Sponsored Products
These are the most basic ad types, they appear on the right-hand side of search results. They also appear on the top or bottom of the search engine results and product detail pages. Also, they can be automatically generated (content-driven) or manually generated (keyword-driven).
So why should you opt for Sponsored product ads?
They pop up randomly at every stage of the buyer's journey. Thus giving sellers a higher chance at visibility.
Compared to other types of ads, they typically have higher conversion rates.
They are also easily accessible to buyers. This is because they appear between search results and product detail pages.
The pros of using this ad type may be enticing, but there's one con, or two. Competition is tough in this ad category, and only sellers who have the buy box can use it.
Sponsored Brand Ads
Sponsored brand ads are often the first thing customers see on the search results page. A sponsored brand ad appears above, on the side, or between search results. As a result of the stochastic nature of these ads, customers are more likely to discover you. When effectively utilized, you can capture new audiences. Excellent use of these ads can increase the awareness and credibility of your brand.
Sponsored brand ads use a pay-per-click model. You can redirect shoppers to your store or product listings with brand ads. Furthermore, these ads allow you to use up to three images and even test your headlines and landing pages.
It's also possible to measure the effectiveness of your ads using the reports feature.
To use these ads, there are a few requirements:
Be a brand-registered seller
Run a unique Amazon store
Stock best-selling products
If you tick these boxes, you should consider using Sponsored brand ads. They are a great way to improve your brand awareness. You can also drive traffic to your listings with these ads. However, with sponsored brand ads, you must optimize your listings regularly.
To do this, keep tabs on your keywords and take note of the ones that do not convert. Afterward, take them out of your listings and keep optimizing as you go along.
Sponsored Display Ads
These are cost-per-click ads that come in very handy when you aim to retarget your audience. Using these ads, you can show up in front of customers who have viewed your product detail pages or similar products.
This is the third ad category, so why should you choose this over others?
Great way to redirect traffic to your listings
Enhance brand recognition among customers looking for products in your niche
Increase brand awareness for newly launched products
Take advantage of your competitor's listing to increase traffic
The benefits of using sponsored brand ads go without saying, but there's one drawback. This category of ads tends to have lower conversion rates.
Benefits of Amazon Marketing Services
Essentially, advertising is about growing your business. And the easiest way to grow your AMZ business is to gain more visibility. Ads are a great way to showcase your products, reach your target audience, and make more sales. AMS lets you explore various advertising offers. Thus, you can develop a working strategy for your business. Here are a few benefits you'll enjoy if you use AMS.
Customized Shopping Experience
AMZ has millions of brands and products. So the only way to gain customers' attention is to show them what they're missing out on. With ads, you can capture your audience's attention through images and videos. These images and videos do the convincing, and you make money.
Better Shot at Creating Well-optimized Listings
Since ads need you to use keywords, you will have to research relevant keywords. It's best to use keywords that have a high chance of conversions. You can use the trial and error approach if you don't know for sure what keywords will convert, or you can use the ads report inside AMS. This way, you can tell which keywords are not converting and take them off your listings.
Ads are used by sellers primarily for this purpose. So if your goal is to increase visibility and be in your audience's faces, ads are your go-to. Also, if you sell private-label products, you should use Amazon Marketing Services, especially the 'Stores' feature.

What You Should Know About Amazon Stores
This advertising service is AMZ's newest feature. It is a customizable feature that is available to only brand-registered sellers. In brief, this feature allows sellers to create a customized shopping experience. Amazon stores work as mini eCommerce sites for sellers who want to display their products in one fell swoop.
The storefront feature works best if you want all your offerings to be visible at a glance. It's like an eCommerce site that lists only your products and caters to your brand. Plus, the interface is very intuitive and easy to use.
Using this feature makes it easier for shoppers to find your product. This is because only your products appear on the e-commerce site. Also, sharing a readable URL and advertising off and on AMZ can help drive traffic to your landing page. By analyzing insights from your store, you can optimize your advertising campaigns.
Learn more about Amazon storefronts
How To Create An Amazon Advertising Plan
If you have decided to use AMS, it's usually best to come up with an Amazon marketing strategy first. Here's how to come up with one:
Decide what you hope to achieve, for instance, more sales or improved brand awareness. This will help you choose the best ad type for your business and the best metric to measure your ad performance.
Choose The Best Products To Run Your Ads With
Choosing the right products for advertising is crucial. If you run your ads with products that people have no interest in, you'll most likely not record any conversions. Conversions are easier for best-selling products, especially if you fix competitive prices.
Optimize Your Product Detail Pages
Create product detail pages that are convincing enough to convert visitors to buyers. Using descriptive titles, relevant product information, as well as high-quality images is essential.
Decide what works and what doesn't and act accordingly. To improve your results, experiment with different ad types. You can also try out different keywords, target demographics, and content. Next, allocate the rest of your budget to the areas that perform best.
Stay informed; AMZN is always evolving and making changes. As a result, several trends are emerging. So you should stay flexible and review your ads at intervals. Don't relax, even if your current campaign is performing well at the moment.
How Do I Qualify For Amazon Marketing Services?
Amazon marketing services are not open to everyone yet, but the requirements to qualify for the service are not a stretch. You only need to have one of the following accounts:
Seller Central
Vendor Central or Vendor Express account
Advantage Central
Kindle Direct Publishing (KDP)
Vendor Express is often considered the easiest approach for sellers to access Amazon marketing services. Anyone participating in the Vendor Express program has access to AMS. Manufacturers can sell their goods directly to Amazon through Vendor Express, and Amazon will sell the products and manage the listings on their behalf.
How Much Does it Cost to Advertise on Amazon?
If you read to this point and you're really keen on scaling your Amazon business, then you're probably asking these questions – Is Amazon marketing free? How much should I budget for Amazon ads?
Well, Amazon advertising is not entirely free. However, you will not have to stretch yourself thin if you want to run ads on Amazon. Amazon charges based on a pay-per-click approach, meaning that you only get charged when your ads are clicked.
You can also set a fixed budget before launching your ads so that once you reach your ad budget, the ads stop running, this way you limit your spending. So, how much do Amazon ads cost per click? Amazon ads can cost between $0.10 – $6.00 per click.
As a general guideline, sellers should spend about 10-15% of their revenue on advertising. Also, pay attention to your ROAS to ensure you are generating enough revenue from your ad spend.
How to Maximize Amazon Marketing Services – Optimizing Ad Campaigns
Use the right keywords
Using the right keywords in your listings increases your chances of reaching your target audience and making sales. And that's the aim of running ads in the first place, right?
So, if you want to maximize the reach of your ads, you should use the keywords or search terms that your audience is likely to use when searching for your products. Amazon's algorithm is quite efficient, and you could actually get great keyword suggestions to kick off your ad campaigns. These suggestions are a good place to start.
As you gather more information from your campaign reports, you can then optimize your target keywords. You should also consider using Amazon keyword research tools to find the best, high-converting keywords for your listings.
Target Multiple Audiences
Amazon Marketing Services offers you two targeting options for your ads – there is the interest-based targeting option and there is the product-based option. To reach a wider audience, we suggest combining the two strategies.
Run Ads Consistently
Create an advertising strategy that you can keep up with, as this makes it easy for you to stay consistent. Also, if you want to see actual results from spending money on ads, you have to run frequent promotions and not make it a one-off thing.
FAQs About Amazon Marketing Services
Is Amazon Marketing Free?
Creating an Amazon storefront is free, however, if you want to promote your products using Amazon marketing services, you will be charged for it. The good thing is that you only pay when your ad is clicked, and you can set a budget to specify how much you want to pay per click.
What is Amazon Marketing Services?
Amazon Marketing Services (AMS) is a collection of advertising tools designed to help sellers promote their products through ads on the Amazon marketplace.
How Much Do AMS ads Cost?
The minimum cost-per-click for Amazon ads is $0.10. So, you're probably asking if there is a base spending limit. Yes, there is. For all-campaign budgets, the minimum is $100, and for daily budgets, it is $1. However, you will not be charged more than your specified budget.
What is the Difference Between AMS and Amazon DSP?
Amazon DSP is a demand-side platform that allows you to buy and launch ads to reach people on and off Amazon while AMS only helps to reach shoppers who visit the Amazon website. AMS uses a pay-per-click or cost-per-click approach while DSP cost-per-mille (CPM). Also, Amazon DSP can be used by people who sell on Amazon and those who do not.
Maximize Amazon Marketing Services with ZonBase
Leveraging AMS is a great business decision. Advertising can help you scale your business in no time. Nevertheless, if you do not do it right, you won't achieve the desired results.
An effective advertising strategy involves a lot of work, and it's only fair that your results reflect your work. Listing optimization is an essential part of advertising, so you will have to create product listings before running ads. Also, it's best to use relevant keywords in your listings.
Listing creation and optimization is not a walk in the park, especially if you're a beginner. You don't need to create and optimize listings manually if you do not have the skills or experience required.
Sellers who want to scale their business without rigorous business processes can use ZonBase. ZonBase is an all-inclusive AMZ software that offers more than 15 tools for sellers. Using ZB's PPC optimization, keyword research, and listing tools, you can launch your ads, create your listings with relevant titles and descriptions, and even generate relevant keywords to increase your chances of conversion. Additionally, there is a photo enhancement feature.
Your pictures do the talking when it comes to advertising on Amazon. So, your product images must be clear and compelling. You can outsource all photo editing work to a professional team if you have no photo editing skills. If you have a large collection of images with poor backgrounds, this will be very helpful. The photo enhancer transforms your images from 0 to 100 within minutes.
When it comes to improving your ranking and ad conversions, ZonBase's PPC tools are also the best.
There is a 7-day free trial available for the software.
Sign up to access the free trial.
Conclusion
On the whole, advertising should not be taken with levity. It doesn't matter if you run a brick-and-mortar business or an AMZ business. Moreover, AMZ's advertising services allow you to scale your business without stress.
Using Amazon Marketing Services is not as seamless as it seems. You may encounter some challenges, but they won't be difficult to navigate. Due to the nature of the marketplace, sellers must be up to the task of beating the competition.
Now you know how AMZ Advertising works, go ahead and build a profitable AMZ business.