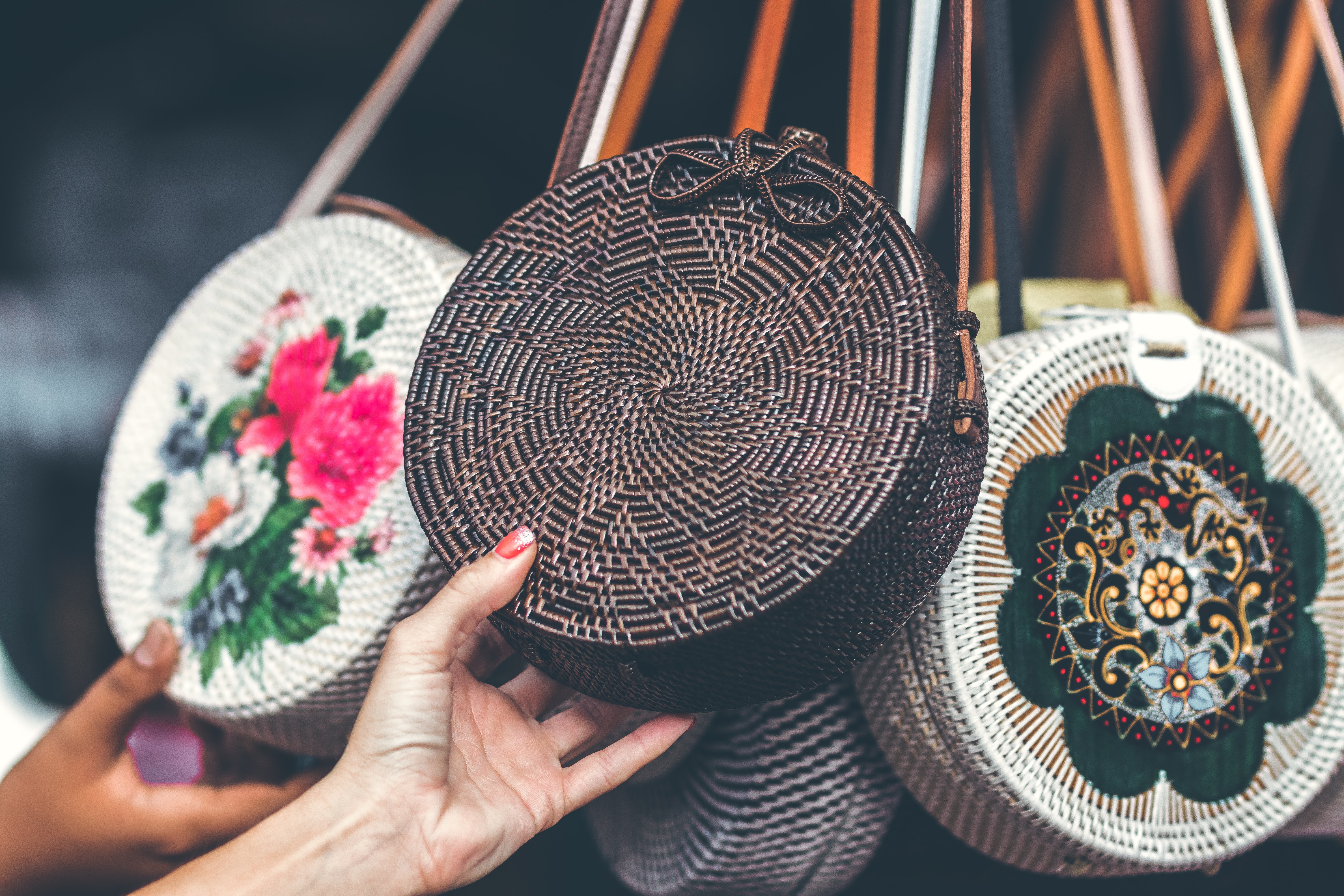 It's 2023, and more people are shopping and selling online. Amazon is one of the best online marketplaces for shoppers and sellers. Despite popular belief, Amazon sells more than just branded products. Amazon Handmade is the platform's business model for artisans. Hence, only handcrafted goods are sold there. Amazon Handmade fees often discourage artisans from selling on the platform.
Etsy has long been the leading marketplace for handmade goods. But as always, Amazon always finds a way to get its share of the eCommerce pie. Hence the establishment of the Amazon handmade platform in 2015.
In this post, we will tell you all about the handmade platform. We'll also run a comparison of both platforms to help you make an informed decision.
Related: Are Amazon FBA Fees Worth The Cost?
What Is Amazon Handmade and How Does It Work?
Amazon Handmade is AMZ's marketplace for handcrafted items. Anyone who makes handcrafted goods and wants a market for them will fit into this marketplace. There is a distinct difference between Amazon Handmade accounts and regular seller accounts.
As the name implies, only handmade goods are allowed on the platform. What kind of products are sold on Amazon Handmade?
Accessories
Artwork (Pottery, Abstract art, Bead bracelets, etc)
Shoes & Handbags
Baby
Jewelry & Watches
Beauty & Personal Care
Clothing items
Home (Soaps, Bath bombs, Pillowcases)
Kitchen & Dining
Outdoor & Home Care
Toys & Games
Pet Supplies
Sporting Goods
Stationery & Party Supplies
How Does It Work?
The marketplace operates just like the regular Amazon marketplace. You'll have to set up a storefront, list your products, and take advantage of AMZ's vast customer base. Amazon Handmade reviews are a huge ranking factor for sellers. Users can also filter results by price, category, location, and other factors.
Selling on Handmade is not complicated at all. Here's how it works:
All your products must be handcrafted. You or a member of your team must handcraft every product you sell on Amazon Handmade.
To prove that you are an artisan, you must apply and answer questions about your business.
Choose a fulfillment option. You can use FBA, where Amazon stores your products and fulfills orders on your behalf. They also provide 24/7 customer service for your business. You can use the FBM option if you'd prefer to fulfill orders yourself.
Scale your business and make as much money as possible.

Amazon Handmade: Is It Worth It?
AMZ's handmade subsidiary is a great place to sell. But there's only one way to decide if it's great for you – weigh the pros and cons. Here are the most prominent benefits and drawbacks of selling on the platform.
Pros
89% of buyers say that they're more likely to buy from Amazon than other marketplaces (Source: Oberlo). Amazon has over 300 million customers. The platform has a huge customer base, so you can guess that the competition is super fierce. But this doesn't inhibit sellers' profitability. 82% of AMZ sellers are profitable, and at least 33% of handmade sellers hit the profitability mark.
Selling handmade is not as costly as you imagined. So if Amazon handmade fees are the only reason you're yet to sell on the platform, this is your cue to go ahead. Still unsure? You'll learn about Amazon handmade fees soon. Also, handmade sellers do not need UPC codes to sell, and the listings do not expire.
The handmade platform hosts only artisans. So you can be sure that anyone shopping there knows what they want. Also, AMZ has put structures in place to ensure that every product sold on the platform is hand-made. This is to provide a level playing ground for every seller.
Customized Shopping Experience
Sellers have the option of creating storefronts to showcase their entire offering. They can also include a profile to tell the story of the person behind the product.
Smooth Fulfillment Options and Prime Eligibility
If you opt for FBA, you can outsource fulfillment and other processes to Amazon. AMZ offers the smoothest delivery service ever, so you can be sure of prompt, seamless deliveries. Using FBA also makes you eligible to sell to Prime subscribers.
Great Advertising Strategy
Amazon's search engine is one of the most effective that the internet has ever seen. Amazon handmade sellers can reach thousands of customers worldwide by leveraging this technology. Amazon offers sellers $50 worth of credit toward PPC ads when they sign up as an incentive. Using this feature, you can advertise to a target audience and demographics.
Cons
Difficult-to-Navigate Interface
Amazon's listing features and functions are not as intuitive as those on Etsy. Also, there are many components that may overwhelm new sellers.
Complex, Time-consuming sign-up process
You will need to complete an application to become a seller. AMZ is particular about quality and stocking only handmade products. Hence, these applications must undergo a thorough audit and approval by humans. Due to many applications, days may roll into weeks or months before you get approval.
May Be Difficult To Scale
Amz is quite competitive, and the handmade category is not left out. If you want to scale your business, you must be ready to fight tooth and nail. This often means matching up with your competitors' logos and graphics. Even your product images cannot be unprofessional if you truly want to make sales.
The market is only open to sellers who make handcrafted items. Hence, there are currently only about 14 categories. The categories have been outlined above.
Read our Full Amazon FBA Guide for everything you need to sell on Amazon.
Amazon Handmade Vs Etsy: What's The Difference?
Artisans often have a hard time choosing between these platforms. Both are great options and provide different opportunities for sellers. Here are a few differences to help make the decision easier.
Amazon Handmade
Etsy
Easy Order Fulfillment
Fast Shipping when you use FBA. You can also outsource other business processes to FBA.
If you sell on Etsy, you can still use FBA as a Multi-channel fulfillment option. You, however, may incur more costs compared to AMZ sellers.
Fees
Must be using the professional selling plan which costs about $39.99/month.
No listing fees and your listings do not expire.
A 15% referral fee is charged on every sale.
No hidden charges.
5% transaction fee on every sale.
There is a free seller plan. But if you want, you can sign up for Etsy plus which costs about $10/month.
Listings cost $0.20 and must be renewed every 4 months.
3% + $0.25 Payment processing fee
Limited Categories
Products must belong in one of the 14 categories.
Over 160+ product categories.
Advertising
Sponsored products PPC advertising Advertise exclusively on Amazon
Pay-per-click campaigns Advertise off-site
Payments
Order must be marked as shipped before funds become available
Payments are deposited every two weeks
As soon as the transaction is completed, the funds are available to you
Allows you to receive daily payments
Quick Delivery
Amz offers fast shipping, especially with FBA and their customers know this.
Etsy doesn't have a structure in place to guarantee fast shipping.
Sign-up Process
Sellers must apply and be approved to sell on the platform.
You must be the core designer or have a team of not more than 20 people.
Fast sign-up process. Also, no approval is needed and you can work with production partners.
Customized Storefront
Yes
Yes
So which of these platforms is the best? This may seem like a tough choice to make. But remember that you can use both platforms, so you don't have to choose. A good number of sellers already do this.
Comparisons should be made taking into account the differences between each market. If your goal is to make massive sales, you should consider selling on both platforms.
How To Set Up An Amazon Handmade Account
Setting up an Handmade account is not much of a complicated process. But the signup process is quite thorough.
Remember, only handmade products are allowed on the platform. So, your products should be handmade from scratch to finish. Customized handmade products are also allowed on the platform.
In the first stage, you will have to provide more information about your business, and how your team is set up.
Next, you'll have to provide more insight into what your collection of products is like.
The rest of the process is focused on your production process. You'll also have to provide product images and more information about the products you'd like to sell. Now that you know all the information you'll have to provide, the sign-up process looks like this.
Step 1: Create A Seller Account
Before you can sell handmade items on Amazon Handmade, you must create an account.
Go to the Amazon Handmade site.
Then, scroll down and click on the "Are you a maker?" design
You will be redirected to a landing page. If you already have a seller account, click "apply now". If you don't have one, you'll have to sign up and create a seller account.
The page also contains extra information about the platform. The entire application process should take about 30 minutes. You'll have to provide some information and product images. It's best to use high-quality images, so ensure you have them available.
Step 2: Complete Your Application
The application process is quite straightforward and you may not encounter any difficulties. But it is thorough and you must be very detailed.
The goal is to build a marketplace where only high-quality handcrafted goods are sold. Hence the strict application process. As mentioned above, the approval process is not automated, so it is slow. As a result, it is impossible to predict how long it will take for your application to be approved. But you can expect a response anywhere from two to four weeks.
To increase your chances, ensure you provide enough information in your application. Also, include great product images and sell the features of your product to the approval team.
Step 3: Create Your Listings
After gaining approval to sell on the platform, you can go ahead to create a store and list your products for sale.
The listing creation process may be a bit confusing, but you should be able to find your way around it. Amz has tons of resources to walk you through the process if you can't. You can also use a listing tool. Keep reading to find out the best listing tool for your handmade business in 2023.
While creating your listings, ensure you fill out all important fields. Use relevant keywords and include a detailed meta description. This will help you rank well in search results.
Related: Ultimate Guide To Starting Amazon Business
Best Practices To Help You Scale Your Handmade Business In 2023
Scaling an Amazon business is not a walk in the park. But the good thing is, that the same principles apply to every Amazon business model. So regardless of your business model, these tips can help you sell on Amazon successfully.
Carry Out Market Research To Verify Demand For Your Products
Market research is important in scaling your handmade business. Seeing as you're creating handmade products, they must have active demand. If they aren't, it may just be a waste of efforts and resources.
Here's how to verify the market for your products:
Google Trends is a great tool to identify the current trends for the products you create. Pay attention to the market trend in the last 1-5 years. Be sure to observe the increase or decline in sales or popularity.
Check Out Your Competitors On Amazon Handmade and Etsy
Check out your competitors, see what their sales trends are. If they sell products that look like yours, check out their product reviews.
Reviews will show you how high the demand for the products is. If a product has a high number of reviews, you can tell that it is in demand and has a high chance of success.
Use the information you get to improve your products based on the need of your target audience. Dedicate time to creating a unique selling point for your store. This way, you can stand out from the pool of sellers on the platform.
Observe the top sellers in your niche, see what they're doing right or wrong, then improve on it. Check out their product images and observe the kind of content they use.
Pictures draw visitors to your listings. It is only then that your copy gets the chance to convince them to make a purchase. If your images are unprofessional, there's a high chance that no one will click on your listings. As a result, you'll record little or no sales.
Bad pictures combined with an incredible product and a great marketing copy make no difference.
If you have no photo editing skills, you should consider using ZonBase's photo enhancer.
It's incredible that Amz offers such an amazing tool for free. The tool offers you insights into your audience and store traffic. You can use different selling strategies if you understand your target audience well. The insights you get from the tool will help you broaden your advertising strategies. You can even map out strategies to reach your audience better on other channels.
When starting a new venture, it is important to put your best foot forward. The same principle applies here. Ensure you create well-optimized listings for your store. To optimize your listings, use relevant keywords, titles, and descriptions.
Be sure to include essential details in your listings to avoid customer disappointments. Don't forget to include order completion time in your listings. This way, your customers know when to expect their orders. Also, stock up on manufacturing and shipping supplies. This helps to prevent delays in production and shipping.

Best Amazon Software For Amazon Handmade Sellers
ZonBase is an all-encompassing AMZ software solution. The software hosts a collection of 20+ Amazon seller tools. The tools include research, listing optimization, sales estimation, and others. Its listing tools are perfect for sellers who want to create listings that convert. The software also offers a photo enhancer to help you improve your image quality.
Images are a crucial element when it comes to getting customers to view your listings. That's why your product images need to be sharp and compelling. You don't have to worry if you have zero knowledge of photo editing. With the photo enhancer, you can outsource your photo editing to ZonBase's team of experts.