Since the advent of the internet, online shopping has become increasingly popular. Over the past decade, especially during the first few months of 2020 leading up to 2021, Amazon and Alibaba have become popular. With more people shifting to online shopping, it shouldn't be more obvious.
Purchasing items online is more convenient than going to brick-and-mortar stores, walking around to pick items off shelves, and waiting in long queues. And with the coronavirus pandemic and its effect on public spaces and gatherings, more consumers have switched to shopping online. Because of this, these two ecommerce giants have dominated the online buying space.
The clash between Amazon and Alibaba has led to the rapid growth of the eCommerce industry. In 2020 alone, global retail e-commerce sales amounted to $4.28 trillion. This translates to a 27.6% growth rate compared to 2019.
Source: Statista
Alibaba vs Amazon: Closer Perspective
At the forefront of the rapidly growing e commerce market are two e commerce giants: Amazon vs. Alibaba. Amazon is the largest eCommerce company in the U.S, while Alibaba is the largest eCommerce company in China. However, these eCommerce giants are not content with dominating their home territories and are competing to lead the global eCommerce market.
Furthermore, the two retail giants are also starting to dominate other spaces other than online selling. Alibaba has started to enter into movie production and television. Meanwhile, AMZ has already ventured into the online streaming space to compete with other giants like Youtube and Netflix.
Currently, AMZ is leading the global e-commerce market. Its annual revenue for 2020 was $386.06 billion.
Source: Statista, 2021
Although the Alibaba group holds a large share of China's e commerce market, the platform's annual revenue for 2020 is not even up to half that of AMZ. With Alibaba generating only 109 billion US dollars, the numbers are quite interesting yet staggering (Source: Statista, 2021).
However, the Chinese giant is still a close competitor. Using the Gross Merchandise Volume (GMV) of both eCommerce platforms as a measure, Alibaba appears to be the larger company. While Alibaba's GMV was $1.14 trillion, Amazon's gross merchandise value was only $575 billion. Also, most of the merchants and third-party vendors selling on AMZ are getting their products on Alibaba. This means that, in a way, Alibaba is even supporting and supplying AMZ's e-commerce success indirectly.
Although both companies are purely e-commerce companies, Amazon and Alibaba's business models are quite different. In this post, we'll look at the similarities and differences between these two eCommerce competitors. But first, a brief background on the two retail giants.

Background on Amazon
It's hard to imagine, but the eCommerce giant known as one of the biggest companies today had humble beginnings too. The story of how the company started in the garage of its founder Jeff Bezos after quitting his job isn't new. He was already the Senior Vice President of an investment firm in 1994, but he had a vision and a dream of building his company.
It initially began as an online bookstore, although Jeff Bezos had always envisioned that it would be bigger. He knew that the platform would become a technology giant one day, not merely an online retailer.
In 1997, AMZ became a public company, raising $54 million on the NASDAQ market. It multiplied and began to offer a variety of products other than books. Within a few years, AMZ was selling consumer electronics, video games, toys, games, software, home improvement items, apparel, jewelry, etc.
The company has since become a one-stop shop for virtually any product you can imagine. They now produce and sell consumer electronics such as the Kindle e-book reader and Amazon Echo.
AMZN has continued to expand into new e commerce markets, acquiring subsidiaries that cut across different industries, like Zappos (a footwear and apparel retailer), Whole Foods (grocery store chain), Twitch Interactive (live-streaming video company), and so on.
A huge chunk of the company's revenue comes from its online stores. In addition to online stores, its streams of revenue include:
Physical stores
Third-party seller services
Cloud computing services (Amazon Web Services)
Subscription services (Amazon Prime, Amazon Music, Prime Video, etc.)
Advertising services (Amazon Advertising), etc.
Background of Alibaba
Alibaba was founded 4 years after its competitor. It happened at the apartment of its founder, Jack Ma, who was an English teacher at the time. Jack Ma led 17 other people, to launch Alibaba.com, a business-to-business (B2B) marketplace for Chinese companies, and tiny businesses, to export their products overseas.
Alibaba grew rapidly, leading to the launch of Taobao, a consumer-to-consumer (C2C) online retail marketplace. Later, Tmall, formerly Taobao Mall, was launched to serve as a business-to-consumer (B2C) online retail marketplace. The company has since diversified its services and platforms.
In 2014, the Alibaba Group went public on the New York Stock Exchange and raised $25 billion, making it the largest IPO in history.
Alibaba's primary revenue stream is eCommerce, which includes its online retail and wholesale marketplaces, logistics, and local consumer services. A huge chunk of its revenue comes from its China e-commerce retail segment. Alibaba's revenue streams also include:
Cloud computing services (Alibaba Cloud/Aliyun)
Digital media and entertainment
Innovation Initiative and others
Similarities between Amazon and Alibaba's Business Models
Wondering the differences between the two giant's business models? To be honest, the two giants are not different from each other. Here are some of the features the two have in common:
Dominant Locally
Amazon and Alibaba are the dominant eCommerce companies in their respective home countries, although the percentages of their market share differ. Statista reports that AMZ accounted for 37.9% of all U.S. online retail sales in 2020 (Statista, 2021). The Alibaba group, on the other hand, dominates China's eCommerce market and accounts for 69% of retail eCommerce shares in China, according to Tech Jury.
Both Aiming for International Expansion
Both companies are also competing globally and have been expanding into other countries for cross-border eCommerce. Their international target e commerce markets are also similar in choice. AMZ has expanded business operations into many European markets, due to a similar business environment and culture. it now operates in the United Kingdom, Spain, Italy, Netherlands, Sweden, France, Germany, and so on.
Alibaba, on the other hand, has chosen to expand into other Southeast Asian countries, due to their close connection with China. In 2016, Alibaba acquired Lazada Group, an eCommerce company in Singapore. This acquisition gives Chinese merchants access to a vast consumer base in Indonesia, Malaysia, the Philippines, Singapore, Thailand, and Vietnam.
However, when it comes to expansion, the battle between these companies isn't going to end soon. Both companies are rapidly expanding into other regions as well, and it's only going further as time goes by.
Expanding Out to Other Non-Commerce Services
Both are expanding into new businesses and services, creating a vast ecosystem. They aren't eCommerce companies anymore, but technology companies as well. In the past, these two companies might be all about outselling each other. Now, the Alibaba group has ventured into movies and television production. AMZ, on the other hand, has started its venture into the online streaming space and cloud storage services.
Expansion Into Multi-Channel Retail
Although both companies started purely in e-commerce, both companies are now veering into omnichannel retailing. In the past few years, both have expanded into brick-and-mortar stores. Amazon has a chain of physical stores such as Amazon Books, Amazon Go, Go Grocery, 4-Star, Amazon Fresh, and Pop-Up. Its acquisition of the Whole Foods market chain has also planted the eCommerce giant in offline retailing.
Alibaba, on the other hand, owns a chain of grocery stores called Hema. Alibaba's online platform, Taobao, a company under Alibaba, has hundreds of pop-up stores in several countries. The company also recently acquired Intime Department Store and Sun Art Retail Group Ltd, strengthening its offline retail presence.
Ventures Into Online Proprietary Payment Services
Both have their proprietary payment systems for customers. Amazon Pay, an online payment processing service, lets customers pay on non-Amazon sites using their accounts. Alibaba has Alipay, an online and mobile payment platform through which users can make payments.
Building Strong Logistic Infrastructure Networks
Both companies have strong logistics infrastructure to facilitate seamless delivery to customers. AMZ has its package delivery service platform called Amazon Logistics. This service boasts over 175 fulfillment centers and over a million employees worldwide. It is also expanding its fleet of drones, cargo planes, trucks, and so on.
Alibaba, on the other hand, created a logistics solutions company called Cainiao, in collaboration with eight other delivery and logistics companies.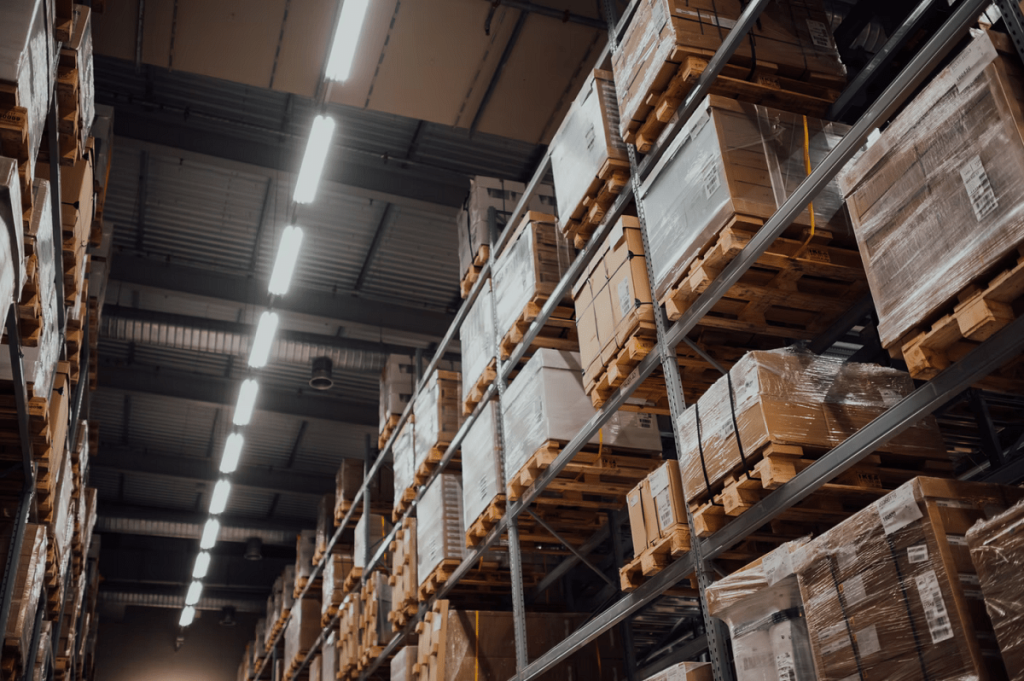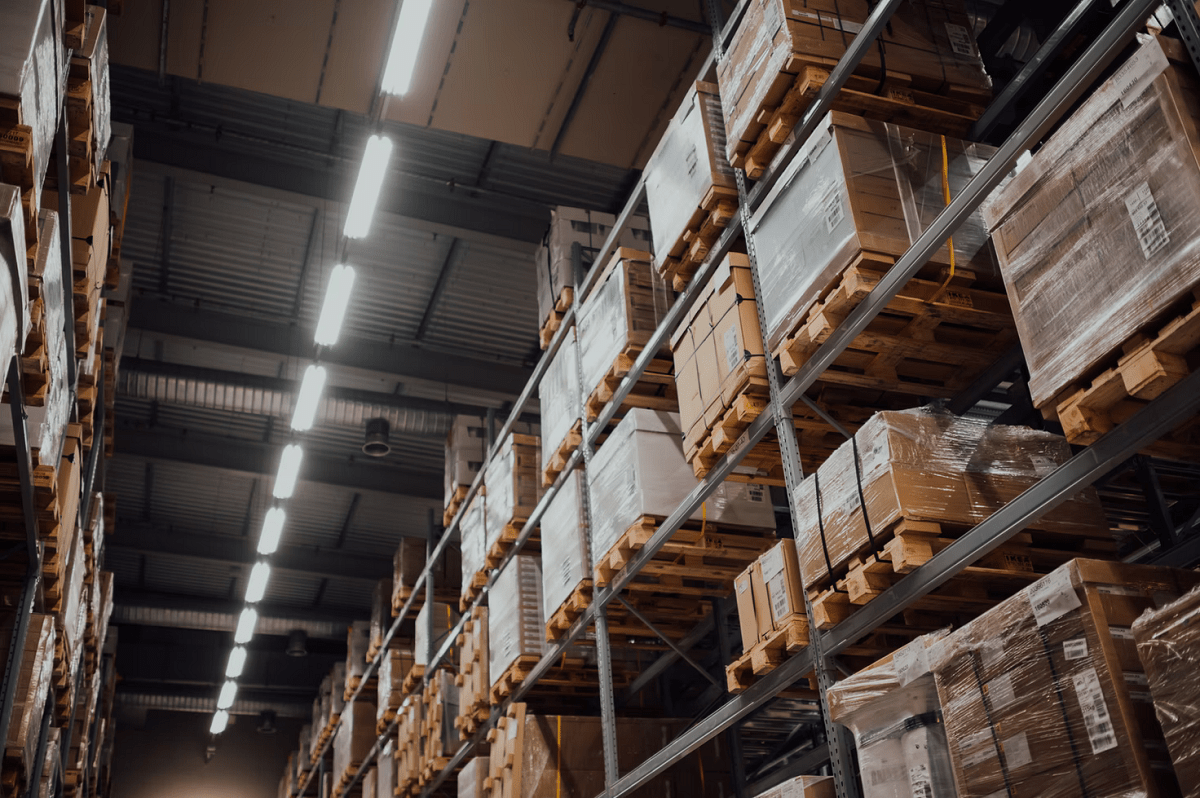 Differences between Business Models
As we mentioned earlier, both platforms use different business models. Amazon operates under 'Amazon' alone. However, Alibaba has a broad ecosystem of multiple eCommerce platforms that cater to different categories of buyers and sellers.
Here are some key differences between the two companies.
Involvement
AMZN is an online retailer of new and used goods and an online intermediary between buyers and sellers. It sells goods directly to buyers and marks up the price for a profit. The company keeps inventory in its vast network of warehouses. In addition, it allows third-party sellers to sell to customers on its platform.
On the other hand, Alibaba purely serves as a middleman or platform that facilitates transactions between buyers and sellers online. Alibaba is not involved in direct sales of goods to consumers or inventory storage. However, some of the products sold by AMZ are produced by them, such as the Kindle and Echo.
AMZN also owns over 100 private label brands while Alibaba does not manufacturing products or private-label branding. When it comes to this aspect, the difference between Alibaba and Amazon shows.
Target Audience
The two giants are focusing on two different target audiences. AMZ primarily operates a business-to-consumer (B2C) business model. Compared to AMZN, Alibaba operates a business-to-business (B2B) model through Alibaba.com, a consumer-to-consumer (C2C) model through Taobao, and a business-to-consumer (B2C) model through Tmall and AliExpress. This means that Alibaba has more ground to cover, but also has a much larger customer base.
AMZN and its founder, Jeff Bezos, are often described as customer-centric, with customers being the final consumers of their products and services. And the company is known for offering innovative services that provide a seamless customer experience.
On the other hand, Alibaba focuses more on small businesses than final consumers. Alibaba also wants to ensure that the businesses selling on their platforms are all legitimate and licensed. Because of this, they have certain badges showing certifications and accreditations to protect the businesses using their platform.
Third-party Selling Fees
In addition to direct sales of products, AMZ also serves as a platform for third-party sellers to offer goods to consumers. As a matter of fact, 55% of paid units on the website were from third-party sellers (according to Statista).
Sellers pay fees for whatever selling plan they choose, and AMZ also gets a commission on every item sold. This makes their profits on third-party selling fees quite significant. Not only that, but they also take profits from the fulfillment services they offer on their FBA platform.
Because Alibaba does not sell goods directly to consumers, its business model essentially allows third parties to sell on its platform. However, on Taobao, Alibaba's biggest and most profitable online marketplace, buyers and sellers do not get charged for completed transactions. There is quite a difference between Alibaba vs. Amazon when it comes to these third-party selling fees.

Fulfillment Options
One of the biggest differences between Alibaba and Amazon is the fulfillment service. AMZ offers third-party merchants the Fulfilled-by-Amazon service. In this service, third-party sellers can send their inventory to AMZ, where AMZ handles picking, packaging, shipping, and customer service. Alibaba's marketplaces do not offer any similar service.
The fulfillment fees and revenues that AMZ gets from this service are quite significant. Because there are millions of FBA sellers using this service, these sellers incur fees that AMZ profits from.
Advertising Strategy
On Alibaba's Taobao, merchants pay a premium to appear higher on search results, generating revenue for the company. Sellers on AMZ do not pay fees to rank higher, and merely leverage SEO and metrics. AMZ also offers pay-per-click (PPC) advertising, whereby a fee gets charged to sellers when customers click their sponsored ad.
One of the biggest moneymakers of Google is their pay-per-click platform, and AMZ has a leg up on this as well. When it comes to PPC services, the battle between Alibaba and Amazon is different.
Subscription Services
AMZ has several subscription services, but the most popular is Amazon Prime. Prime membership grants users access to shipping and delivery benefits on eligible items and shopping discounts and rewards. They gain access to online streaming content, such as movies, music, and TV programs.
Alibaba, compared to Amazon has no subscription model similar to Prime membership. And while it does offer some digital streaming services, it isn't as profitable and comparable to the giants in that space.
In this regard, the difference between Alibaba and Amazon is significant. Prime Members are some of the most loyal customers in the world and significant money comes from them.
Alibaba vs Amazon: Conclusion
The rivalry between Alibaba and Amazon will never end anytime soon as both companies have set targets to dominate the global eCommerce market. However, their business models are different, which makes all the difference in who is winning the race.
If you're interested in starting an online business, AMZ is your best bet. This rings true if you live in the U.S. because it is much easier to sign up for an account. And AMZ has an awesome service called FBA, known as Fulfillment by Amazon. Under this service, they offer to handle inventory storage, shipping, customer service, and order fulfillment for you.
If you want to start and grow a successful FBA business, you need access to powerful seller software and tools. If you're looking for an affordable, easy-to-use Amazon seller tool, we recommend that you use Zonbase. Zonbase is an all-in-one software with over 13 tools designed to help you find winning products, optimize listings, and maximize sales. Whether you plan to use Alibaba vs Amazon for your online store, Zonbase can help you make better decisions.