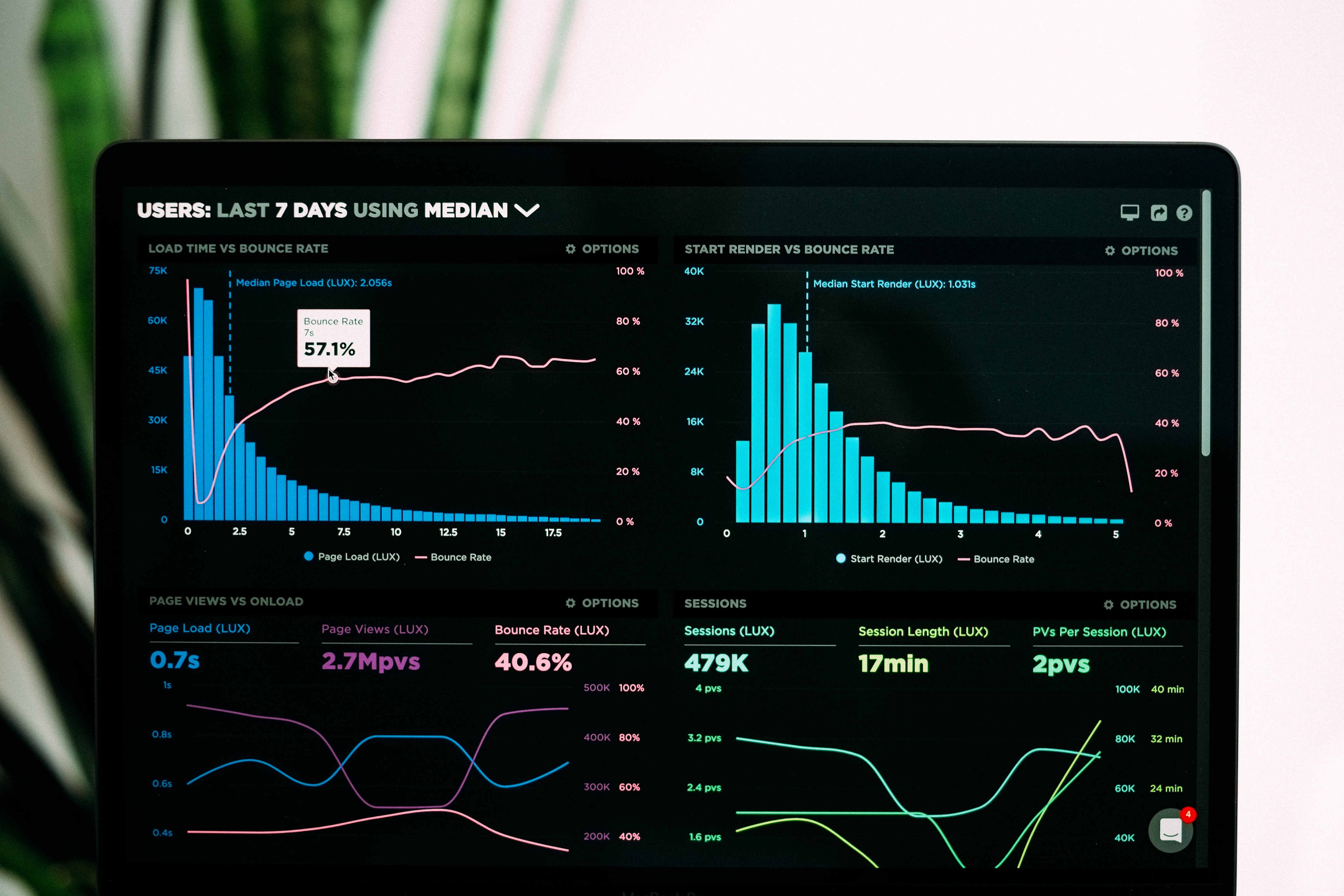 Selling on Amazon is profitable but it's a tight race there. So, if you want to scale your business, then you must give it your best shot. Every seller is in a race to make sales on Amazon. One of the best ways to do this is to drive external traffic to your listings. But if you've ever tried to do this, then you'll know how frustrating the process can be.

Usually, when potential buyers click on your landing page or ad, they're redirected to your listings and that's about it. You get cut off the cycle, so you're left to guess whether they purchased it or not. All this is now in the past, as AMZN has launched the Amazon Attribution solution to keep sellers in the loop.
So what is Attribution and how does it work? Why should you redirect traffic to your listings from external sources? Keep reading to get answers to these questions.
Related: Sellers' Guide To Amazon PPC
What is Amazon Attribution?
Amazon Attribution is a new beta measurement solution. AMZN implemented this service to help sellers track their external advertising efforts. Amazon Attribution provides sellers with sales impact analysis from off-Amazon advertising efforts. The tool provides you with detailed analytics and insight to help you understand which external traffic sources yield the best results.
Furthermore, attribution allows you to measure the impact of all your marketing efforts. As a result, you'll be able to understand your customers' search and purchase behaviors. Until the launch of Amz Attribution, it was difficult for sellers to track the results of their external advertising. So, the service uses an on-demand reporting feature. This is to help sellers improve their campaigns and make more sales.
How Does Amazon Attribution Work?
Sellers usually have to track ad campaigns to ensure they're converting. However, with external ad campaigns on Amazon, this may not be easy. You rely on the data provided by Amazon to decide what keywords to use, what to bid on, and how much to spend. But the data may not provide the full perspective on your ad results. Amz Attribution allows you to understand how your ad campaigns are performing. Hence, you can:
Track and Estimate Ad Performance?
If you run many external ad campaigns, it can be difficult to track which one yields the best conversions. As a result, you may end up going overboard with your ad budget and still not get any tangible results.
Before Amz Attribution, sellers could not track sales or conversions from ad campaigns. For instance, if you run external and on-Amazon ads and sell 100 products, 50 of those sales may have come from external advertisements. But you might not be able to pinpoint their exact origin.
With AA, you'd be able to tell the exact ad that brought in each of those sales. You'd also be able to track the buyer's journey up to the point of purchase.
Streamline Your Ad Budget
As a result of the above reason, you're able to tell exactly where your conversions are coming from. Afterward, you'd be able to choose where the bulk of your ad spend should go. For instance, sellers who run ads on Google, Facebook, and Instagram may discover that the most conversions came from Google. Subsequently, they can decide to focus on Google ads.
In the long run, you'd be able to get better results from your ad spend and even save some money in the process.
Insight Into Customer Behavior
Attribution will help you develop a marketing style for your business. You can also plan future ads by learning the kinds of content and images that work best for your customers. Your external ad campaigns will carry attribution tags. Using these tags, you will be able to track customer behavior. Some of the metrics you can track include:
Click-through rate
Impressions
Detail page views
Number of purchases attributed to each ad channel
"Add to Carts"
Total sales
By tracking each of these metrics, you will be able to tell which of your off-Amazon marketing efforts yield the best ROI. You'll also be able to see which ones are generating the most sales, and which ones cost money but yield no results.
Rather than winging it, you will now know which strategies to kill and which to continue. Additionally, you'll be able to identify which channels generate the best results, so you can focus your efforts on them. Furthermore, you'll be able to see how customers are exiting your funnel and at what point this is happening. This will allow you to review your buyer journey, restrategize, and optimize your results. For instance, a high clickthrough rate on your ad and low sales may indicate that your price is too high or your ads are not converting well.
Now that you know how attribution works, why should you drive external traffic to your listings?
Related: Best Amazon Software For 2023
Why Should You Drive External Traffic to Your Listings?
There are over 300 million customers on Amazon, so it's a fight for survival among sellers. As a result, it's best to target external traffic if you want to increase conversions and make more sales on Amazon.
By placing ads outside of AMZN, you can search for new customers rather than wait for them to find your products on their own. What if your listings are good and you have great conversions? It's still a good idea to start running external ads as soon as you can. Here are a few reasons why you should consider driving external traffic to your listings:
Understand Your Buyers' Preferences and Behaviors
Amz Attribution helps you understand what your buyers prefer. This way, you can tell what their decision process is like. You'd also be able to discover where and how they shop. The majority of shoppers go to AMZN for inspiration when they don't know what to buy, and a good percentage of other shoppers check social media for inspiration. Thus, if you run external ads along with Amazon ads, you are likely to improve your conversions.
Improve Your Seller Rank
If your listings have a decent conversion rate, your sales are likely to increase with more traffic. Amazon's A9 algorithm uses sales velocity to rank products within search results. So if your product sells more, it will score higher on Amazon's search results page.
Improve your keyword rankings
Listings that generate traffic from outside Amz seem to rank higher on Amazon. So, if your external ads generate good traffic, your ranking will increase.
Earn a referral bonus of up to 10%
Brands can earn up to a 10% referral bonus on all sales driven by off-Amazon advertising. AMZ announced this when it launched the Brand Referral Bonus Program on July 15th, 2021.
With this program, you are able to earn referral fees by referring sales to Amazon and receiving an average of 10% of the proceeds.
AMZN will determine which sellers deserve a referral bonus using Amazon Attribution. Then, your account will be credited two months after the sale has been made. You'll also incur fewer referral fees through this program, and your off-Amazon marketing efforts will grow faster.
The bonus you receive depends on the product category your product falls into. See the Brand Referral Bonus program help page for more information on the bonus program.
How To Set Up Amazon Attribution
Amazon Attribution is available only to brand-registered sellers. Third-party sellers on the professional plan and vendors can also use the service. Do you belong in any of these categories and want to use Attribution? First, fill out a sign-up form or register through Seller Central. Next, set up your Attribution account. Once this is done, you can add the products that correspond with the campaigns you want to track.
What is an Attribution Tag?
Attribution tags are unique tracking URLs attached to listings created under Attribution. The goal is to track each listing to observe the traffic coming in from external sources. So, these tags are important. An attribution tag is quite important if you're using Amz Attribution.
This URL can be embedded in your ad, email, blog post, or any other channel that you wish to use to promote your listing. When a shopper clicks on the link, AMZN tracks and tells you what action the user took.
How to create an Attribution Tag?
There are two options when it comes to setting up your attribution tags.
Manual Creation – For traffic sources outside of Google and Facebook, or for marketing campaigns that need a less detailed report.
Bulk Upload – Google and Facebook campaigns can be bulk-uploaded. Using the Bulk Upload feature, you can access detailed reports at the keyword or ad level.
Register or sign up for A.A. via your seller central account.
The attribution tag is very simple to create once you've set up your account. The process is quite straightforward and AMZN provides a set of guidelines to help you.
Enter the name of the advertiser you wish to create a tag for
Select 'New Order' from the menu
Choose 'Upload a file ' and follow the instructions if you wish to create a link for Google Ad.
You can choose 'Set up an order ' if you want to create a link for other traffic sources.
Then, click on 'Add' to add the item you would like.
Give the relevant name (or attribution tag) and ID in the 'Order Settings' section. Next, click 'Continue to line items.'
Select a destination from the Publisher drop-down menu. Afterward, you can choose where to post the link.
Under the Click-through URL, give your product listing page URL. Next, click Create.
Alternatives To Amazon Attribution
What if you want to track results from off-Amazon marketing and don't want to use Attribution? Sellers who are well-versed in external advertising use a couple of alternative tools. Here are a few of them:
Amazon Associates Tracking Links
External links can be tracked using this method. This method requires you to sign up as an affiliate. Afterward, you can create affiliate links for your external ad sources. You'll also earn some revenue from the affiliate links, and this will serve as a way to track your sales from each channel. Furthermore, you can sign up for multiple tracking IDs if you want extra details or reports.
One of the benefits of using this technique is getting affiliate revenue. The revenue usually comes to around 2-3%. Making some extra cash is never a bad idea, still, that's not all there is to this approach. There is an obvious con and it is that the tracking of sales is not as detailed as Amazon Attribution.
Pixelfy.me Links
Pixelfy.me allows you to track links from external advertising channels. It can track clicks and pixel your customers. But, it cannot track sales unless you use an Amazon Associates affiliate code.
Pixelfy.me supports Super URLs and other Amazon algorithm-manipulating URLs. This may be beneficial for SEO. Additionally, it can pixel traffic with Facebook tracking code. But that may not be useful unless you're linking to a website that you don't control.
How To Get the Best Results from Amazon Attribution
With over 2.5 million sellers and 12 million products on AMZ, external ads may give you a better chance of success. Still, jumping into Amz Attribution without the right strategies will yield no results.
Listing optimization is one of the most important strategies for success. Well-optimized listings yield better conversions and make it easier for buyers to go through your funnel. To optimize your listings, ensure you include relevant product information.

Moreover, AMZN optimizes so that the best products appear organically. So, relevancy and conversion are large factors in determining rank. Traffic from external sources can also boost sales and enhance organic rankings.
Here are a few tips to help you optimize your listings.
Use high-quality images
Carry out keyword research and include relevant keywords in your listings
Use relevant titles
Keep your descriptions detailed, but short and clear. Also, include keywords in your descriptions.
Use bullet points to improve readability in your descriptions.
Listing optimization is an essential yet complicated process, especially for new sellers who have no skills or experience in this regard. If you belong in this category, you can automate your listing optimization process using AMZ software.
Best AMZ Software for Listing Optimization
ZonBase is the best software for listing optimization. With ZonBase, you can rest assured that all your listing needs are taken care of.
ZonBase listing tools enable you to search for keywords and compare competitor listings in order to create your own product listings. With Listify, you can create your listings yourself, taking cues from your competitors' listings. The listing optimizer service, on the other hand, allows you to outsource your listing needs to a team of experts.
In order to optimize your listings, you need to research keywords relevant to your niche and add them to your product listings.
You can manage your products more efficiently by using the best Amazon listing tools from ZonBase. Don't waste any time; optimize your listings using keywords generated from competitive analysis and sales trends. You can also access all ZonBase tools when you sign up for a 7-day free trial.