When it comes to Amazon, it is not unusual to see third-party sellers doing retail arbitrage, wholesale selling, dropshipping and private labeling. However, one question that often gets overlooked in the conversation is this: can you sell used items on Amazon?
Selling products on AMZN is a great way to earn an influx of cash and extra income. According to the website Statista, almost 56% of products sold on AMZN in 2021 were from third-party sellers (Source: Statista). This means that there is no lack of selling opportunities on Amazon, even amid a global pandemic.
However, not many Amazon sellers are familiar with the used item marketplace. So can you sell used items on Amazon? Absolutely. Most people use platforms other than AMZN to sell their used goods. But with the right marketing and know-how in using Amazon's used item category, even newbies can make a quick buck by selling second-hand products on the website.
In this article, we will try to explore the used item marketplace, not only in AMZN but on other platforms as well. We will also discuss tips, techniques, and strategies on how to take advantage of this unique selling proposition. Let's dive right in.
The Used Goods Marketplace – How Big Is It?
It may not seem like a huge industry, but you'd be surprised to know that the used goods marketplace is an enormous one. In 2021 alone, the used goods marketplace in the United States generated around $17 billion in revenues. The resale market in the United States is expected to reach $64 billion by 2024, up from $28 billion in 2019.
Since consumer spending directly correlates with the demand for products, the used goods industry is expected to grow. As the economy, not only of the United States but of the whole world, recovers from the effects of the recent global pandemic, more people will be looking to spend their money. And for those who are willing to save big on products that are refurbished or used sparingly, buying second-hand products on Amazon is the answer.
Can You Sell Used Items On Amazon FBA?
So can you sell used items on Amazon? The simple answer is YES. Selling used, refurbished, and preowned products on AMZN FBA is allowed. While other websites such as eBay, Craigslist, and Facebook Marketplace are often used because they are easily accessible, AMZN also accepts the selling of used items on their platform.
However, AMZN has strict restrictions and requirements in place before you can start selling used items on their website. This is to protect the quality of the products sold on the platform. And it is to protect the consumers from buying counterfeit or damaged products as well.
Hopefully, the question "can you sell used items on Amazon" is now settled.
What are Amazon's Used Item Conditions?
If you want to sell used products on Amazon, you have to follow certain rules and guidelines. There is still a quality that needs to be followed before used products can be accepted in the marketplace.
Here is a general guideline on the conditions accepted in the AMZN's used item marketplace:
Used – Like New or Opened Box
Products under this condition are in perfect working condition and not damaged. The original box packaging is still intact and protective plastic packaging may or may not be included. An instruction manual on how to use the product must come with the item. But can you sell used items on Amazon that have no instruction manuals included? Yes, but you can't list it under the "new or opened box" condition.
The products sold under this condition are often "store displays" that have accumulated dust or have been used for testing only.
Used – Very Good Condition
Products that fall under this condition have been well-cared for and have been used sparingly. Needless to say, the item must be in good working condition and has not undergone any modifications.
While limited signs of use may be present (minuscule scratches, cosmetic issues, etc) it shouldn't affect the working condition. Original packaging may not be in pristine condition and might show damage. The product may also come repackaged.
Can you sell used items on Amazon that have a few missing accessories such as extra pads for headphones for example? The answer is yes. But if there are missing accessories, they should be indicated on the product listing.
Used – Good Condition
Products that fall under this condition are fully-functional and have no internal damages that affect their working condition. However, it may come with cosmetic blemishes, scratches, and signs of use. The instruction manual may be missing, as well as some parts or accessories that are included in the original product.
Used – Acceptable
Products that fall under this condition are fully-functional and have no internal damages that will affect their working condition. However, signs of wear and tear such as dents, scratches, paint peelings, markings, and others might be present. Parts and accessories that come with the original product might be missing. May not come with the original instruction manual.
Can you sell used items on Amazon that are torn apart and has problems working consistently? The answer is no. This is the lowest type of used item condition that AMZN is willing to accept. So if you have a used product that doesn't fit under this condition, you can probably sell them on eBay or Craigslist instead.

Source: tianya1223 on Pixabay
What Are Refurbished Items?
Oftentimes, you might see a "refurbished item" tag on products sold in the used marketplace. But what does "refurbished" mean?
Simply put, a refurbished item has been inspected using the standard set by the original product manufacturer. Refurbished products work and look like new. The parts that are lacking or damaged are often replaced by the manufacturer itself. In some ways, a refurbished item is like a "certified" used item that works like a new one. If you don't mind second-hand products and you want to save some money, buying refurbished items is a great idea.
What Item Conditions Are Not Allowed?
Just like there are guidelines for allowed items, AMZN also has guidelines for item conditions that are not allowed on the platform. Sellers must exercise caution when it comes to selling used items on AMZN. Customers can drop negative reviews and give low star ratings to sellers who are not true to the declaration of their item's condition.
Here are the guidelines when it comes to unacceptable used item conditions on AMZN.
Items that are deemed as "unsellable" by the product manufacturer. This might be because of previous recalls due to production faults.
Items or clothes that are infested with molds. So if you want to ask "can I sell used clothes on Amazon?", the answer is no.
Items with heavy stains, noticeable corrosion, unsanitary condition, and obvious signs of dirt.
Items that don't work as intended because of damage
Items that require repairs due to internal electronic issues
Items that are considered dupes, counterfeit, fakes, imitations, or replicas of the original product.
Items that are considered promotional products (such as trial fragrances and product samples)
Items that are already expired or very close to the manufacturer's expiration date.
Items that have their expiration date or "best by" date removed, altered, or falsely declared.
Items that fall under AMZN's forbidden categories.

What Are The Used Items You Can Sell On Amazon?
Now that we have answered the question "can you sell used items on Amazon?", the next thing to ask is this. What are the used items that can be sold on Amazon? Below is a list that you can use as a reference.
Amazon Device Accessories
Amazon Kindle
Automotive & Powersports
Books
Camera & Photo
Cell Phones & Accessories
Consumer Electronics
Home & Garden
Industrial & Scientific
Kindle Accessories and Amazon Fire TV Accessories
Major Appliances
Music
Musical Instruments
Office Products
Outdoors
Personal Computers
Pet Supplies
Software
Sports
Tools & Home Improvement
Video, DVD & Blu-Ray
Video Games
What Are The Used Items You Cannot Sell On Amazon?
Of course, there are also used products that you cannot sell on Amazon. Some of these products are part of AMZN's restricted category, which needs special permission from AMZN. Some items, like baby products, cannot be sold in the used marketplace due to sanitary reasons.
Baby Products (excluding apparel)
Beauty
Clothing
Collectible Coins
Entertainment Collectibles
Fine Art
Grocery & Gourmet Food
Health & Personal Care
Independent Design
Jewelry
Shoes & Handbags
Sports Collectibles
Toys & Games
Watches
Source: tablethelpine on Pixabay
Why Should You Sell Used Items On Amazon?
There are many advantages to selling used items on Amazon. Even though newbies might be intimidated at first, getting the hang of selling on the platform is quite easy.
Here are some of the reasons why selling second-hand products on AMZN is a great idea:
Huge Market
First and foremost, AMZN has a very huge market that you can take advantage of. AMZN has the biggest traffic among other marketplaces that accept used items for sale. Compared to eBay, Facebook marketplace, or even Craigslist, the chunk of traffic on AMZN is just incomparable. Selling used items on Amazon vs eBay is often discussed by aspiring sellers. And most sellers prefer using AMZN because of the huge market reach.
Can Sell Internationally
Another advantage of selling on AMZN is that you can sell internationally. Yes, the United States is a fairly huge market. But don't you want to reach people from the other side of the globe too? Selling on AMZN allows you to do that.
Dedicated Used Market Platforms
Amazon Warehouse and Renewed are dedicated platforms that sellers can take advantage of. Under AMZN Warehouse and AMZN Renewed, quality pre-owned and open-box products are up for sale. This gives you a chance to specifically target customers who are looking for second-hand items. As a customer, it also allows you to easily find merchants that offer quality used goods.
Where To Find Used Products To Sell on Amazon?
Now that we have answered the question "can you sell used items on Amazon?", the next thing to do is to find preowned items to sell. Below are three recommendations that can help you get started on the right path:
Garage Sale
People often let go of valuable things that clutter up their homes because they don't know they can make lots of money from selling them. You can make lots of money because some sellers do not know the value of the items that they are selling. Use this knowledge to your advantage by making sure to visit garage sales that are happening within your area.
You can easily find garage sales in your area by looking for keywords such as "garage sale nearby" on Google.
Thrift Stores
Thrift stores are also one of the best places to look for preowned products to sell. These mom-and-pop stores often sell slightly-used items at a heavy discount. And if you build a relationship with them, they might even tip you off as soon as new items start to arrive. Getting dibs on their new items will put you at an advantage since you can choose first.
Pawnshops
Pawnshops have this notorious reputation for lowballing customers, and it is sometimes true. But you can't also deny the fact that there are lots of amazing deals that you can find here.
Some pawnshops have "everything must go" sales annually where they try to get rid of their inventory to make room for new ones. This is where you can find discounted items that you can resell for more money on Amazon. However, be sure to check the quality of items to ensure that they pass the standards of AMZN.
What are Amazon Warehouse and Amazon Renewed?
If you are looking to sell preowned items on AMZN, this is the best place to start. Amazon Warehouse and Renewed are platforms within AMZN that offer great deals on preowned products.
Sellers are allowed to sell slightly damaged, returned, display, open-box, and preowned products on these platforms. An open box item that was purchased from AMZN Warehouse can also be returned within 30 days.
Renewed products have been tested and refurbished by the manufacturer to be as close to the original working condition of the item. They also come with the Renewed Guarantee which gives customers a replacement or refund within 90 days (only if the items don't work as expected).
As a seller, having dedicated platforms that allow the selling of used, preowned, and refurbished items is a big advantage. It protects the customers, which means they will be more likely to buy your products. And more trust means an increased number of sales for sellers too.
How To Sell Certified Used And Refurbished Items on AMZN?
Ready to get started? Here are the criteria that you need to follow before you can start selling used items on AMZN:
You must give proof of invoices showing at least a minimum value of $50,000 in qualifying refurbished purchases in the past 90 days from the date of the application.
Existing AMZN sellers must have an Order Defect Rate (ODR) of 0.8% or less in the past 90 days from the date of application. According to AMZN, "ODR represents the percentage of orders that show indicators of bad or poor customer service."
To sell factory refurbished items that have no manufacturer's warranty, submission of at least 8 images of the sample unit for packaging and product review is required.
You must back all of the refurbished products that you sell. Sellers must be responsible for all claims under the guarantee under the AMZN Renewed Guarantee program.
How Can You Sell Used Items On Amazon Through Seller Central?
So the final thing to figure out is how can you sell used items on Amazon, step-by-step? When it comes to listing your product as a "used item", just follow the standard procedure in uploading a new product listing. The only difference that you have to make is to list the correct product condition. (Used – Like New, Used – Very Good Condition, etc)
Here is how it works.
In AMZN Seller Central, look for the Inventory option at the top of the menu bar dashboard. Then, click "Add a Product"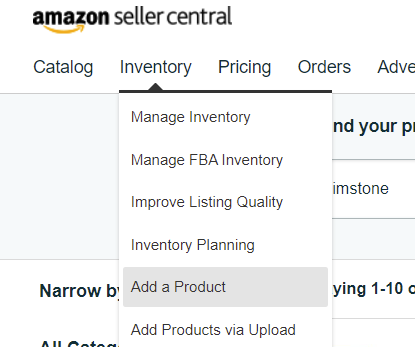 2. Find your products in AMZN's catalog. You can do this by entering the product name, UPC, ASIN, EAN, or ISBN.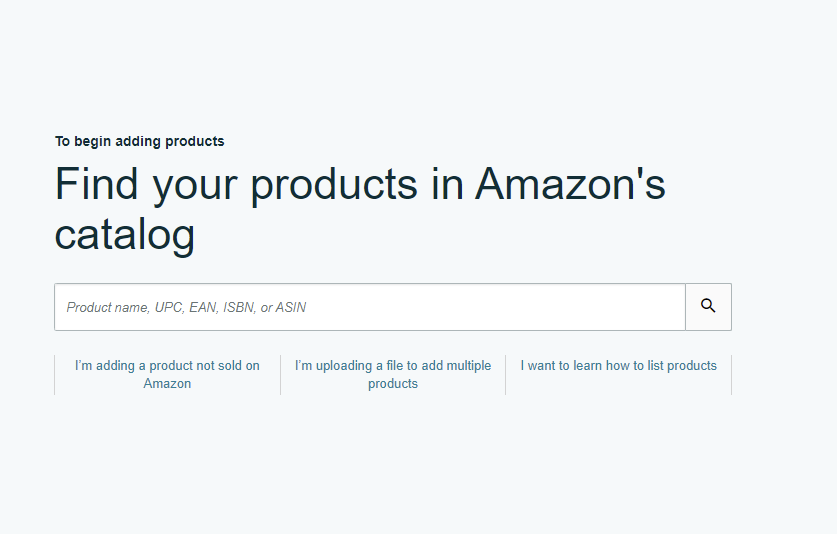 3. Once you find your product, then simply select the Condition > Used. After this, you will be prompted to choose under what kind of condition you want to sell your products. Make sure to choose the right condition to avoid having problems with your listings.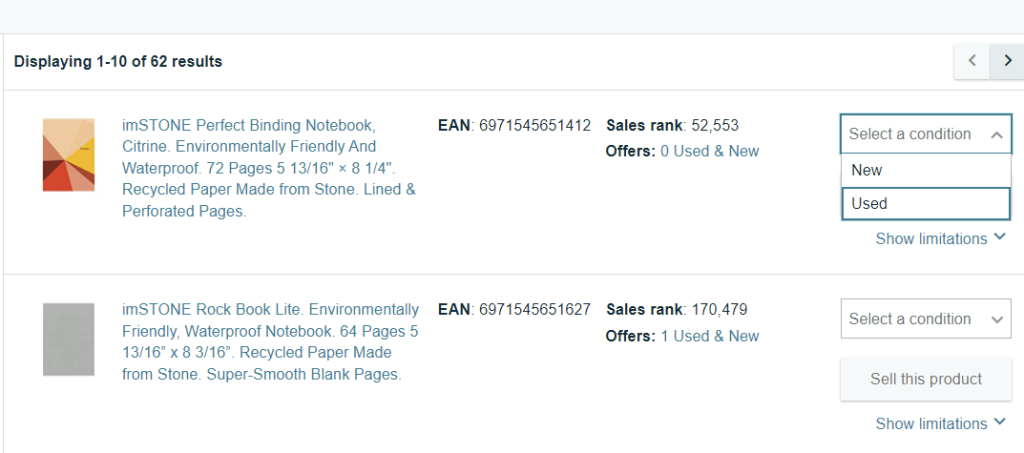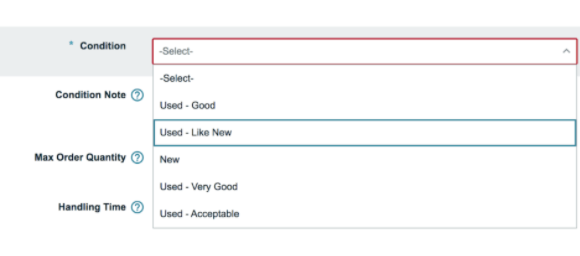 Conclusion
Now that we have answered the question "can you sell used items on Amazon?", hopefully, we have given you an idea of how to make money by selling preowned items on Amazon. However, to increase your chances of making a sale, it is very important to ensure that your listings are well optimized.
When it comes to optimizing product listings, Zonbase is a tool that can help you beat the competition. Through Zonbase's Listify tool, you can make listing optimization faster and more seamless. This will help you get more sales for your preowned and refurbished products.
Zonbase also has keyword research and product research tools that are great for any AMZN business. Get a free trial of Zonbase today and see what this amazing AMZN Seller tool can do for you!