Selling on Amazon FBA is a lucrative venture, no doubt, and if you don't sell there yet, you should consider joining the marketplace soon. However, if you already run a profitable Amazon business, an easy way to make more money is to sell your Amazon FBA business.
Buying an Amazon business is an option for people who want to own Amazon businesses without the stress and groundwork involved in building one from scratch.
After building your business, earning consistent income from it, and discovering fail-proof strategies for building a successful Amazon FBA business, you can sell it and start another.
If you've been toying with the idea of selling your Amazon FBA business, read this to the end.
You'll learn everything you need to know before selling an Amazon business: valuation, requirements, the sales process, and everything in between.
Selling an Amazon Business: Deciding if Your Business is Sellable
Selling a business is not something you should do on a whim. There are many factors to consider before you decide to put your business up for sale.
First, consider what potential buyers would be looking out for—what are the indicators of a profitable business? What are the pointers that show that the business is likely to make them money in the long run?
Nobody wants to make an investment that will not yield any return. So, anyone who is considering buying your business wants to be sure that they will get their money back. Potential buyers want to see what loopholes, profit potential, and transferable assets you have to offer. Here's a more detailed list of the things your potential buyer would consider:
Size and age of the business
Competition: this depends on the business model you use
Fulfillment channel
Top and bottom lines
Growth potential
Timing
Suppliers or contractors
Workload
Seller account health
Clear financials
Accessible reports
Contracts and metrics
If you have all these in place, your chances of getting a good buyer in a short time.
Competition is also one of the most crucial factors that influence the sellability of your business and it depends solely on the business model you use.
How Business Models Determine the Chances of Selling an Amazon Business
There are three main categories of sellable Amazon businesses: Reseller (Retail arbitrage and wholesale), Private Label, and Proprietary or Branded product businesses. These business models are all profitable, but they all have different sales potential.
Let's take a look at the pros and cons of each of them.
Reselling Model
This model involves sourcing products in smaller quantities and reselling them on Amazon. Resale businesses can focus on either wholesale or retail arbitrage. With wholesale, you source products in bulk directly from manufacturers. Retail arbitrage, on the other hand, will require you to source products in units from physical retail stores or online stores.
Pros
Ease of setup
Low startup and running costs
There is no need for brand recognition
Cons
No entry barriers
High or unlimited competition
It may be hard to scale due to minimal start-up costs
Amazon has too much control over the business
Likely supplier issues
Resale businesses are often less attractive and harder to sell because of the enormous competition. 

Private Label Model
This model involves sourcing generic or unbranded products from manufacturers and suppliers, and then rebranding them with your own label and packaging. This allows you to create a unique brand identity and sell products as your own, distinct from those of competitors.
Pros
Brand ownership and control
Higher profit margins
Increased chances of scalability
Cons
High startup costs
Increased chances of competition
It's time-intensive and demanding to run
Your chances of being able to sell your private-label business depend on how established and recognized your brand is. Private label businesses are, however, easier to sell compared to reseller businesses.
However, the saleability of a private label business depends on a number of factors. A few of them are listed below:
Age of the seller's account or business.
The diversity of your product catalog (and the revenue you're generating from specific products).
The extent of the owner's involvement.
Sales and profit track records.
So if you've been searching frantically for tips on "how to sell my Amazon business" and you run a private label business, a good place to start is to focus on improving these factors.
Proprietary/Branded Products
This business model involves creating your own products from scratch. It does not have to be a never-seen-before product; it could be similar to already existing products but with your own unique touch.
The good side of this business model is that, unlike other models, you manufacture the products, so you determine the quality and market value.
Pros
Less competition
Stable profit margins since you're in control
Stronger supplier relationships
You'll have an independent brand and can survive off Amazon
Cons
Time-intensive and costly to start and maintain
Risky venture
Positive reviews play a crucial role
Quality control is essential for customer satisfaction
You have a higher chance of selling your Amazon business if you run this type of business. From a potential buyer's standpoint, this type of business offers high-profit potential, which can significantly increase the value of your business.
Since this business model revolves around you manufacturing your own products, the sellability of this business type will depend on:
How recognized your brand is on and off Amazon?
The extent of your involvement and how your actions directly influence your profit margin and market share.
Now that you know where your business falls and how that can affect your chances of selling your business, how do you put a price on it?
Selling an Amazon Business: How to Value Your Amazon FBA Business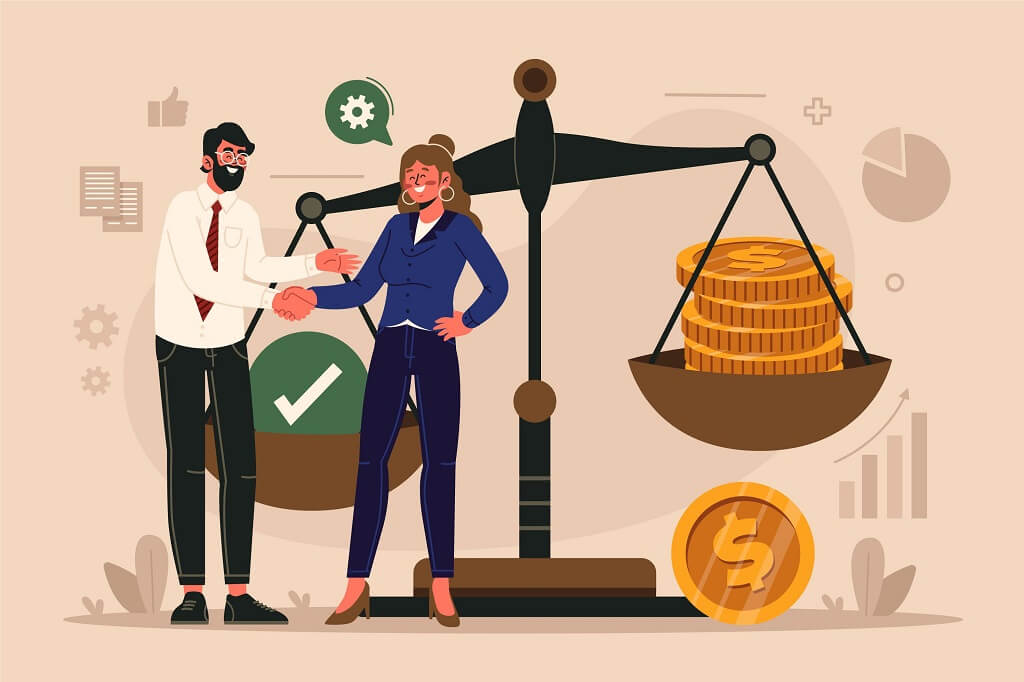 Before fixing a price point for your business, the first thing you should do is value your business. Remember that you can only sell it at a price that people would be willing to pay, not what you think it should cost. When it comes to fixing prices, there are always two extremes — you can either underprice or overprice and neither extreme is good for you.
An Amazon business is not something you want to sell at a giveaway price. You also don't want to risk fixing a price that scares potential buyers away. That's why valuing your business is the most important of selling an Amazon business, especially one that you've put money and time into.
There are two methods for valuing an Amazon FBA business:
Seller Discretionary Earnings (SDE) Method
Earnings Before Interest, Taxes, Depreciation & Amortization (EBITDA) Method
The SDE method is typically employed by smaller companies valued at less than $1M while the EBITDA method is used by larger companies valued at more than $1M.
Factors that Influence the Value of Your Amazon Business
It's hard to tell the value of an Amazon business right off the bat without putting in the numbers.
The value of your business depends on the factors outlined below:
The age of your business: A business' profitability can be guessed easily based on how long it has been in operation. Since Amazon businesses may take time to scale, if you put effort into scaling your business and you work on it actively for a significant period of time, you already have an edge. The proven record of sales which new businesses may not have will count for something.
Seller's involvement: Anyone who's looking to buy an Amazon FBA business is doing so to make a profit. Thus, your potential buyer will want a business that has a high potential for growth and will not require them to invest so much time in running it. So if your business can conveniently serve as a passive income source, your selling price climbs higher a little bit.
Product diversity: If you have more than 5 profitable product options in your catalog, you have a high chance of selling your business quickly. And if you sell branded items as a private labeler or a proprietary seller, you stand an even higher chance. Consider the peculiarities and individual profit potential of all the products in your catalog, count the costs involved in sourcing them, as well as all the other expenses that can influence your profit margins.
Location: Buyers often place a higher value on U.S-based businesses especially those with documented tax returns. This is expected since businesses with well-organized financial records and documented tax returns can easily get funding for expansion.
Seasonality: What product category do you sell in? What kinds of products do you sell? Seasonal products can only make sales during certain periods, so if you sell seasonal items, the value of your business may depreciate a little.
Financial track records: If you're considering selling your Amazon business in the future, you should keep detailed financial records. Anyone who wants to bet their money on your business would want to see previous sales records.
How to Increase the Value of Your Amazon Business
Since the value of your business depends on these factors, if you want to sell at a good price, you should channel your efforts into the smaller factors that can directly influence these factors.
Here are a few tips to help you increase the value of your business.
Choose a business model with high-value potential. A proprietary business is top of the list, closely followed by the private label model and the reseller model.
Increase your traffic flow to your business both off and on Amazon. This way you can drive conversions and increase your chances of sales. Target the right audience, use social media, run ads, and ensure your listings are well-optimized.
Build a good relationship with suppliers. Supplier contacts and exclusivity contracts will come in handy when you're trying to sell an Amazon business. If you run a private label business or proprietary business, exclusivity contracts help raise the entry barrier and reduce competition. Good supplier relationships can help prevent stockouts, and if you have good supplier contacts to pass on to your buyer, you can increase the value of your business significantly.
Diversify your product catalog and avoid selling seasonal items. Only stock profitable products that sell out quickly.
What is your brand recognition like? Do you have goodwill with your customers? Positive reviews and a good online or social media presence will go a long way.
Do you have a good profit margin? Are your costs eating into your profit? Are your financial records organized? How quickly do your products sell out? These are questions you should answer before you venture into selling an Amazon business.
Decide who your ideal buyer is. Who are they and what are they likely to care about? What additional perks can you throw in to pique their interest?
Selling an Amazon Business: Different Selling Methods
There are different approaches to selling an Amazon business and each method comes with its own pros and cons. Some of them are outlined below:
Use an Amazon business broker
Amazon business brokers offer their expertise to sellers with businesses valued over $25,000 who lack the experience, time, or patience to secure the best deal for their ventures.
Brokers shoulder most of the workload, guiding sellers from inception to closure. They also help to maximize your business's value and ensure the implementation of appropriate legal safeguards.
In addition to their expertise, brokers maintain a network of potential buyers, primed and prepared to make a purchase. When considering working with a broker, providing them with comprehensive and detailed information is paramount.
Selling timeframe: 1-2 months
Necessary time investment: You don't have to spend much time on the sales process, the brokers will do most of it.
Costs: Typically ranges between 10-15% commission, plus legal fees, taxes, and retainers.
Marketplace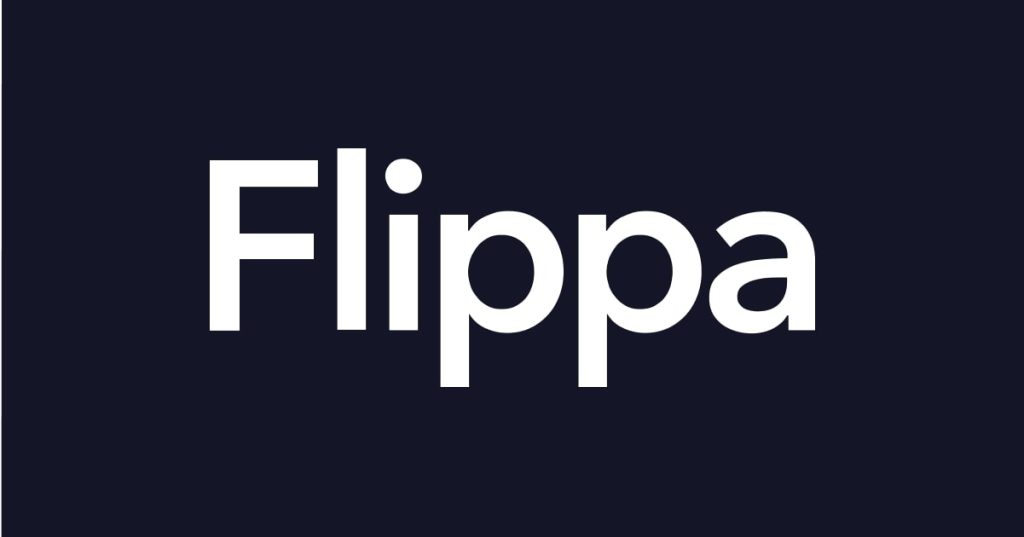 You can also put up your business for sale on business listing marketplaces. The only downside is that these marketplaces are often crowded and you have to go the extra mile to make your business stand out if you want to get a buyer quickly.
If you can find your way around the process of selling an Amazon business or you don't want to pay a broker, this may be a good option for you.
Conversely, if you're still a rookie, selling your business on a marketplace may not be the best option else you'll end up undervaluing your business and losing money as a result.
Business listing marketplaces are easy to navigate for anyone who's looking to sell an Amazon business.
Flippa.com and BizBuySell are two popular business listing marketplaces you can check out.
Selling timeframe: 6-9 months
Necessary time investment: You'll handle the entire sales process
Costs: A few hundred dollars
Auction
You can also put your business up on an auction platform. These platforms operate like listing marketplaces — you manage the selling process. The only difference is that it uses a competitive approach, you fix a price and buyers place bids to buy your business. The auction method is best for businesses that are valued at less than $5,000.
Unlike marketplaces, selling an Amazon business on an auction platform will probably cost close to a broker's fee.
Selling timeframe: 7-28 days
Necessary time investment: Can be demanding because you'll have to handle the entire sales process
Costs: Fixed listing fee and a success fee of 10% upon closing
Direct
This method involves you reaching out to potential buyers directly. You can reach out to business owners in the same niche via cold emails or calls.
This selling method can be quite tasking especially because you'll have to research buyers and contact them, then negotiate and find a favorable price.
Selling timeframe: 3-24 months
Necessary time investment: You're solely responsible for the sales process
Costs: Only legal fees and taxes
Funding Options for a Smooth Sales Process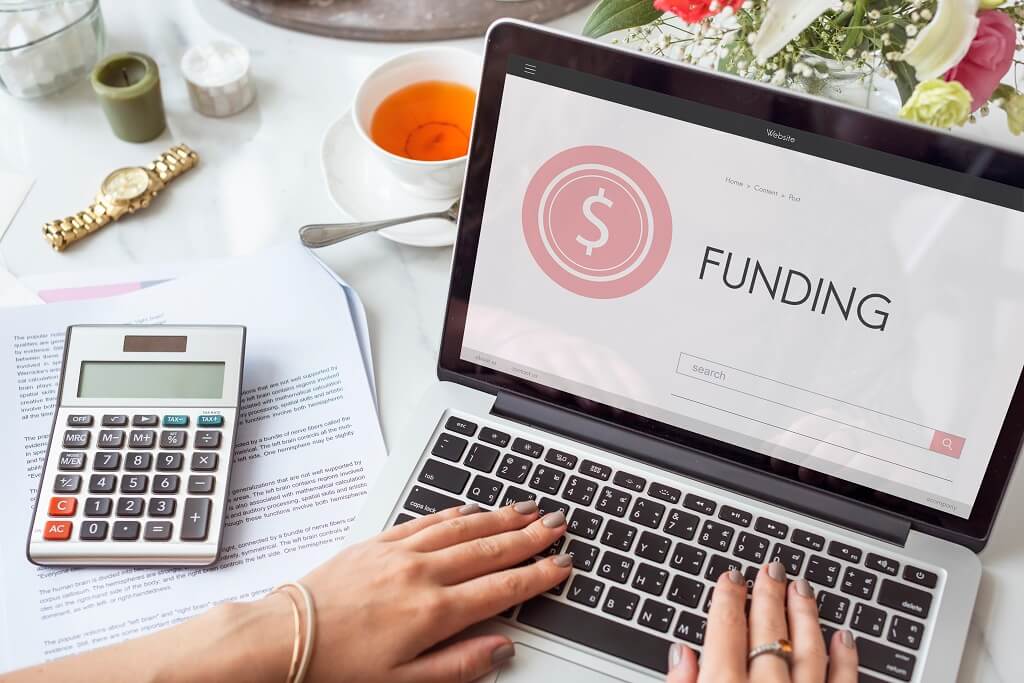 Amazon businesses typically cost a lot of money, so it's pretty unlikely that anyone who wants to buy your business would be able to pay you in full upfront. Although this would be nice, buyers are also inclined to look out for themselves — this could be by requesting a flexible payment plan or trying to pay in a way that aligns with their risk appetite.
When it comes down to it though, the goal should be a win-win for both parties. So, here are a few funding options you can suggest to potential buyers.
Cash: This may be an outright payment for buyers who can afford to pay in full, or a down payment for buyers who cannot pay upfront. Buyers who cannot afford to pay in full can source funds through loans, asset or collateral-based lending, peer-to-peer lending platforms, and partnerships.
Holdback agreement: Here, the rights of ownership will be transferred gradually, in stages, until all the transaction conditions have been met. These conditions may include meeting certain performance targets, verifying costs that are difficult to estimate in the short term, and ensuring that the seller has fulfilled all of their obligations prior to the sale.
Earn-out agreement: This is quite similar to the holdback agreement. The only difference is that the ownership rights are transferred partially until certain conditions are met. These conditions might involve meeting certain targets within a timeline and verifying costs that are harder to determine in the short term (like chargebacks or refund rates).
Seller financing: This funding option allows the seller to receive part payment for the business in anticipation of the business's future earnings. The outstanding balance will be paid over a fixed period of time, based on the business's track record of revenue. This is the most risky financing option because if the business is unable to repay the cash, the original owner retains the right to the business without being obligated to refund any of the payments already received.
How to Sell Your Amazon Business: Step-by-Step Sales Process
Your business sales process can be faster or shorter depending on your business model and the selling method you decide to follow. But regardless of the method or business model, the process is the same. Here's a simple breakdown:
Decide that you want to sell your business
Put a value on it — you can use the valuation tips we provided.
Create a detailed business brochure (it should contain every detail about your business' finances, operations, records, etc.).
Put your business up for sale or find buyers yourself.
Negotiate and settle for a favorable price.
Finalize the transaction and transfer process. Money is usually held in escrow until everything is in order, this way the seller and buyer are protected.
Walk the buyer through the ins and outs of your business and transfer the ownership rights completely.
Related: Managing Amazon Cash Flow
Things to Put in Place Before Finding Buyers
Finding buyers is a crucial step in selling an Amazon business. After deciding on a selling method or platform, there are some things you need to put in place before getting a buyer.
Documentation: Keeping clear financial records can help make the selling process faster. If you're not conversant with financial calculations and record keeping, you can use software for this. With the ZonBase profits tool, you can see a clear view of your business's finances, and track your expenses and revenue.
Operational procedures: Documenting your standard operating procedures (SOPs) can make your business more attractive to buyers. Clear standard operating procedures make it easy for buyers to learn the ropes of your business.
Outsourcing: Automating most of your business operations makes your business attractive to buyers. Anyone would be willing to pay a premium for a business that allows them to earn passive income. If you already outsource most of your business tasks, you have a higher chance of securing a buyer early.
Negotiation Tips for Selling an Amazon Business
Negotiation is one of the most important things you should focus on when you set out to learn how to sell your business.
You don't want to give your business away at a ridiculous price but a potential buyer will also try to secure the best price. Here are a few tips to help you arrive at a good deal.
Plan your exit carefully
Define who your ideal buyer is; What are their goals? What do they want? What do you have to offer?
What kind of deal do you want? A quick one or the most profitable one? How long are you willing to wait?
Put your financial records together in a way that shows your business's potential for growth
Put powder in your keg — create a sweet spot that makes buyers unable to resist your offer.
FAQs About Selling an Amazon Business
How much can you sell your Amazon business for?
The value of your business depends on the valuation method you use; SDE or EBITDA. If you use the SDE method, your business is worth x4 of its profit.
Is Amazon FBA still profitable?
Yes, selling on Amazon is still very worth it. If you cannot afford to buy an existing business, you can start your own business from scratch.
Conclusion
Selling an Amazon business can be a great way to reach your financial goals. Following the tips we have provided can help you secure a buyer and get the best deal.