Amazon has the largest eCommerce market share, with about 37.8% (Source: Statista). The eCommerce giant owes most of its success to the efficient delivery service they provide through Amazon FBA. For context, about 70% of shoppers (especially Prime subscribers) shop from Amazon because of the fast and free shipping. 
Sellers who use Amazon FBA also benefit from Amazon's reputation of providing swift shipping. If you've been wondering how Amazon is able to provide excellent delivery services consistently, we'll discuss two major delivery structures that make it possible —- Amazon sortation centers and fulfillment centers.
In this post, we'll do a detailed breakdown to help you understand how they help get your products from supplier to customer.
Related: Amazon Seller Shipping Options.
Sortation Center vs Fulfillment Center: Overview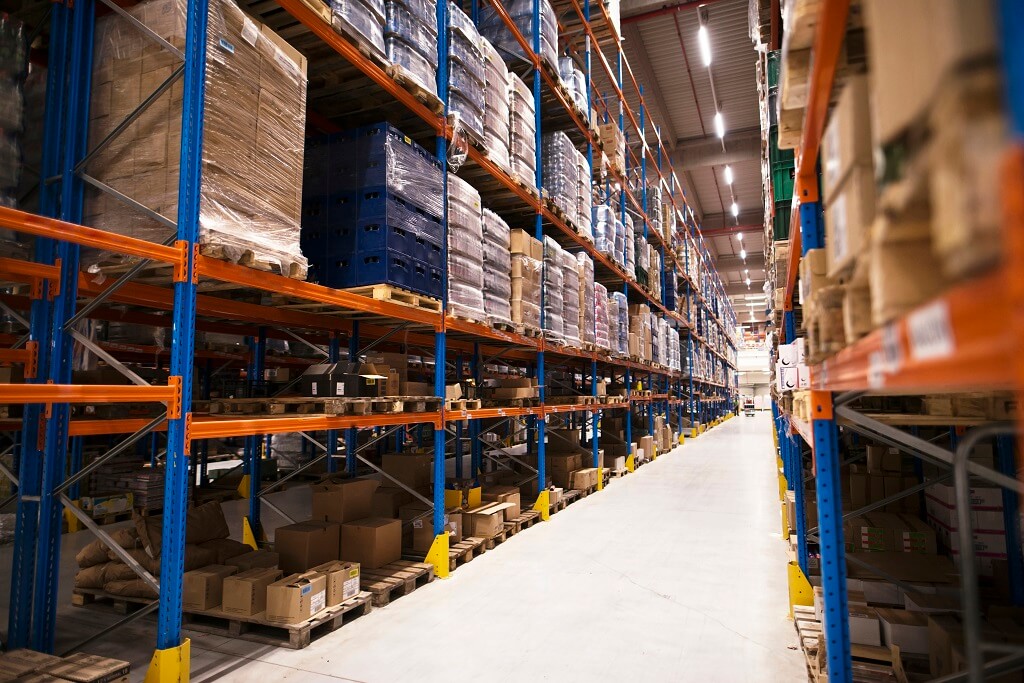 What is a Fulfillment Center?
Fulfillment centers are warehouses where FBA sellers can ship their inventory to. Products that are sent to fulfillment centers are stored and shipped by Amazon.
Amazon fulfillment centers manage end-to-end delivery processes; you can send your products there directly from suppliers, and have them shipped directly to your customers.
Amazon currently has over 175 fulfillment centers across the world. The fulfillment center you'll be asked to ship your inventory to will depend on your location but you can click the link below to see a list of all the fulfillment centers.
Large-scale warehouses handling end-to-end processes, including storage, packing, and order fulfillment.
Strategically positioned across the globe, acting as key hubs for fast and reliable shipping.
Directly influence delivery speed by managing the entire order processing, resulting in expedited shipping times.
Play a substantial role in elevating customer experience through accurate and prompt order fulfillment.
See the list of all the fulfillment centers.
What is a Sortation Center?
Sortation centers or sort centers are intermediate short-period warehouses for outgoing shipments. Products are sent from fulfillment centers to sortation centers where associates prepare and send them for delivery through USPS (United States Postal Service).
Here's what happens at sortation centers — orders are sent from the main fulfillment centers, then sorted based on the final delivery destination. This way, packages that are to be shipped to the same regions are shipped off together.
Amazon launched sortation centers in 2014 to help provide shoppers with Sunday delivery and there are sort centers in about 27 states in the U.S.
Smaller in size and focus on last-mile sorting and delivery processes.
Proximity to Fulfillment Centers ensures efficient sorting and routing before final delivery.
Facilitate optimized package routing, reducing shipping timelines and enhancing delivery speed.
Enable Sunday delivery and are situated across approximately 27 states in the U.S.
Here's a list of the Amazon sortation centers and their locations.

Amazon Sortation Center vs Fulfillment Center
Figuring out the difference between sortation centers and fulfillment centers is not the easiest thing to do. But here's a simple sortation center vs fulfillment center comparison to help make it clearer.
| | |
| --- | --- |
| Sortation Centers | Fulfillment Centers |
| Smaller in size and handles last-mile sorting and delivery processes. | Large warehouses where end-to-end delivery processes like storage, packing, and order fulfillment take place. |
| Often located close to fulfillment centers, to enable efficient sorting and routing of packages before final delivery. | Located in strategic regions across the country or worldwide, serving as key hubs or warehouses for fast and efficient shipping. |
| Indirectly impact delivery speed by optimizing package routing and reducing shipping timelines through efficient logistics. | Directly impact delivery speed as they handle the entire order processing, leading to faster shipping times for customers. |
| Improve the delivery process by reducing shipping errors and improving package routing. | Play a significant role in customer experience, ensuring timely and accurate order fulfillment, leading to higher customer satisfaction. |
Are There Other Types of Amazon Warehouses?
Yes, there are other Amazon warehouses apart from sortation centers and fulfillment centers. This sortation center vs fulfillment center comparison will be incomplete without mentioning them. So, a few of them are listed below.
Receiving Centers: These centers play a crucial role in Amazon's supply chain, receiving and managing large orders of fast-selling products. By efficiently handling high-volume items, they ensure a continuous flow of in-demand products to the main fulfillment centers.
Delivery Stations: Acting as important hubs in the delivery process, Amazon's delivery stations are supplied by fulfillment centers. Here, customer orders undergo preparation for the final step of the delivery journey – doorstep delivery.
Amazon Fresh Warehouses: Amazon Fresh warehouses are specialized facilities designed to resemble grocery stores, complete with distinct sections and aisles. Team members in these warehouses adopt a unique role as "shoppers," meticulously fulfilling customer orders for fresh produce and other grocery items.
Specialty Centers: Geared towards specific item categories or seasonal demands, Amazon's specialty centers serve as flexible solutions to cater to varying requirements.
Conclusion
Hopefully, this sortation center vs fulfillment center guide has helped make the differences between these warehouses clearer. Understanding the various structures that Amazon has put in place for order fulfillment makes it easy to figure out what you need to put in place if you ever decide to manage your logistics alone or sell from an independent website.