If you already sell on Amazon and are looking to expand into new territories, here's what you should do: join the Amazon Mexico marketplace.
Global selling is one of Amazon's core visions, and so far, the retail giant has established over 20 online marketplaces across the world. The Amazon Mexico marketplace (Amazon mx.com), launched in 2015, is one of the newest and fastest-growing marketplaces.
Amazon mx.com has shown tremendous growth potential and witnessed a massive influx of new sellers in recent times. Why? It is relatively new, and competition isn't so stiff yet.
If you read to the end, we'll tell you everything you need to know to start an "Amazon Mexico Business". We'll show you how to create an Amazon Mexico business or seller account and provide some tips to help you scale your business in no time.
Related: Everything You Should Know About Amazon Global Selling.
Brief Overview of Amazon Mx
Whether you are an existing seller who is looking to expand your business or you're a newbie just about to begin your Amazon journey, setting up an Amazon Mexico business is a smart move. The marketplace is expanding rapidly, and statistics show that:
Most teenagers and adults have a smartphone.
Of the over 130 million Mexicans, about 50 million shop on Amazon.mx.com.
All the best-selling categories have seen a significant increase in revenue.
Mexicans are increasingly using PayPal and credit cards to pay for their online purchases. This is due to the convenience and security of these payment methods.
An outstanding benefit of starting an Amazon Mexico Business is that you get to sell on the U.S. and Canadian marketplaces too.
Starting an Amazon Mexico Business is not so difficult. You'll have to follow the same processes for selling on other marketplaces, and we'll outline the steps shortly. But first, let's take a look at a few things you should consider before deciding to sell on Amazon.com.mx.
Things to Consider Before Starting an Amazon Mexico Business
As with other Amazon marketplaces, if you decide to sell on Amazon mx.com, you'll have to ship orders promptly. So before you launch your Amazon Mexico business, be sure you have the infrastructure to store your products and ship them promptly. You also have to be able to provide 24/7 customer service and handle refunds and returns.
If you don't have the capacity to store and ship your products or provide customer service, sign up for Amazon FBA.
Contrary to what many sellers think, Amazon Mexico sellers can also use the Fulfillment by Amazon service. In this case, it is called Remote Fulfillment with Amazon. With this service, you can sell to shoppers in Canada and Mexico without having to ship inventory to those countries.
Here are a few other things to keep in mind when you decide to launch an Amazon Mexico business.
Language
Spanish is the official language in Mexico, so if you want to sell on the Amazon Mexico marketplace, your listings have to be easy to understand for Spanish-speaking people.
Remember, trust is the first exchange currency, and people are more likely to trust you when you speak their language or create your listings in their language. So you have to put structures in place for easy translation.
Shipping Costs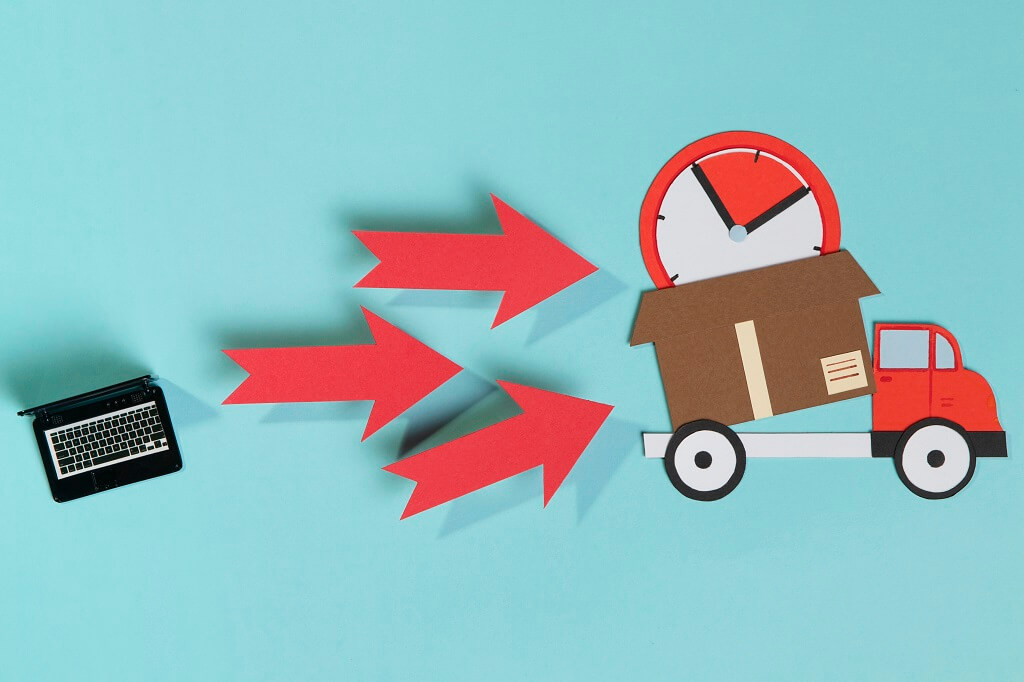 Shipping costs are bound to skyrocket if you're shipping orders into Mexico from the U.S. or other countries. Fast shipping is a major reason why people shop on Amazon, and Mexicans are not excluded.
Can you put structures in place to facilitate swift shipping within Mexico? Do you mind signing up for the remote fulfillment option to allow Amazon to handle this on your behalf? Or would you rather use independent shipping couriers like FedEx, UPS, and DHL?
Also factor in taxes, customs duties, and other shipping expenses and weigh your options. If your profit margin cannot accommodate these costs, you'll have to look for a more affordable and reliable shipping option.
Returns
Returns and refunds are an ugly yet unavoidable part of running an online business. Handling returns as an Amazon Mexico seller is even more complex. Why? You'll need a Mexican address. How do you get one if you're not based in Mexico?
If you don't have a Mexican address, you'll have to pay all the return or refund expenses out of pocket, and this may eat into your profit margin in the long run. You'll also have to go through the rigors of international shipping twice and that's not enjoyable.
The most viable solution to this is to leverage Amazon's fulfillment network even if it means paying Amazon fees.
If you've considered these and are still ready to start your Amazon Mexico business, follow the tips below to launch your business.
How to Start an Amazon Mexico Business
Starting an Amazon business Mexico is quite straightforward. You'll have your business set up in a few days if you follow the tips outlined below:
Create an Amazon Seller Account
Amazon offers two types of seller accounts — individual and professional seller accounts. You can set up an individual selling account for free but you'll be charged a per-item fee of about $0.99 after every sale. If you opt for the professional plan, you'll have to pay a monthly selling fee of about $39.99.
Find a Profitable Product to Sell
A profitable product is a must-have if you want to succeed on Amazon regardless of the marketplace you sell on. Finding a profitable product is not the easiest thing in the world, but it can be way easier if you use Amazon software.
With ZonBase product research tools like ZonResearch you can find products with high demand, low competition, and a track record of sales. You can also access important product and sales data in minutes and make an informed decision based on this data.
Try out the ZonResearch tool for FREE.
Generate Relevant Keywords
Keywords play a crucial role in helping you gain visibility and conversions. However, you have to find top-performing keywords that shoppers are likely to use when searching for products like yours.
With the ZonBase keyword tool, you can uncover the best keywords in your niche or for your product. And if you want to go the extra mile to analyze your competitors' listings and see what keywords they are ranking for, you can use the ZonBase Reverse ASIN tool. These tools make it easy for you to view keyword data and track their performance then choose the best ones for your listings.
Try out the Keywords tool for FREE.
Create Your Listings
The next thing to do after finding a product and generating keywords is to set up your listings and start making sales. You can list your products on the Amazon Mexico marketplace manually, or you can use Amazon's bulk upload tool to upload multiple products at once. You'll also have to optimize your listings with product images, clear descriptions, catchy titles, and bullet points.
Creating and optimizing listings can be a herculean task but if you don't know how to go about it, you can use Amazon software.
The ZonBase AI Listify tool allows you to create optimized listings from scratch in minutes without having to create content yourself. All you have to do is provide a seed keyword and the tool will go through your competitors' listings and find their top 10 keywords, then create a unique listing for you using these keywords.
Try out the AI Listify tool for FREE.
Fulfill Your Orders
Once the orders begin to roll in, the next step is to ship them out promptly. You can do this yourself or use Amazon FBA if you'd rather outsource the fulfillment process. 

Requirements for Starting an Amazon Mexico Business
Selling on Amazon mx.com is not a complicated affair, but you'll have to meet some requirements to have a smooth ride. You need to have a tax ID number and a Mexican bank account. This is even more important if you intend to sell on Amazon mx.com from within Mexico.
To get your Tax ID or RFC in Mexico, you'll have to register your business as a company. Here are the steps for registering your business as a company in Mexico.
Choose the right type of company or legal structure
Send your desired company name to the Ministry of Foreign Relations
Prepare the Articles of Incorporation
Submit the required documentation to the SAT to obtain a Tax ID
Register the company in the Mexican Public Registry
Register the company with the Mexican Social Security Agency
Open a Corporate Bank Account
After completing the company registration process, you'll need to provide proof (documents) to show that your business is a legal entity in order to get your Tax ID. Some of these documents are listed below.
Certified copy of the Articles of Incorporation
Proof of having an office address
Certified copy of the Power of Attorney for the Legal Representative
The ID of the Legal Representative
If you use Amazon FBA, you won't need a Mexican Tax ID.
Can I Sell on Amazon Mexico if I Already Sell in the U.S. or Canada?
Of course, you can. If you already sell in the U.S. or Canadian marketplaces, then you already have the North American Unified Account. You won't experience any difficulty in expanding to the Mexican marketplace because all North American countries use the same account. You can shuffle between all three marketplaces in your seller account and sell to people who use the regular Amazon.com marketplace and those who use the Amazon mx.com marketplace.
You should however remember that Amazon's FBA fulfillment centers run independently. So if you want to fulfill orders to Mexican customers, you have to use Mexican-based fulfillment centers.
Related: How to sell on Amazon FBA Canada
Conducting In-Depth Market Research for Amazon Mexico Expansion
Expanding your Amazon business to the Mexican market requires a solid understanding of local consumer preferences, cultural nuances, and trending products. Conducting thorough market research is the foundation of a successful entry into any new market, and the Amazon Mexico marketplace is no exception.
Understanding Local Consumer Preferences
Mexican consumers have distinct preferences and behaviors that should guide your product selection and marketing strategies. Start by analyzing the top-selling products in the Amazon Mexico marketplace to gain insights into what resonates with local buyers. Look for patterns in product categories, features, and price points.
Consider engaging in social media listening to understand what Mexican customers are discussing and sharing online. This can provide valuable insights into their preferences, pain points, and desires. Join local online forums and groups to participate in discussions and learn from direct interactions with potential customers.
Cultural Nuances Matter
Cultural sensitivity is paramount when expanding into a new market. While Mexico shares some cultural similarities with North American countries, it also has unique characteristics that shape consumer behavior. Localize your marketing materials, product descriptions, and images to reflect the Mexican culture accurately.
Mexicans often value personal connections and relationships, so consider incorporating storytelling into your marketing efforts. Highlight how your product can solve specific problems or enhance the lives of Mexican customers. Also, keep in mind any cultural events or holidays that could influence purchasing behavior and tailor your promotions accordingly.
Identifying Trending Products
To tap into the potential of the Amazon Mexico marketplace, it's crucial to offer products that are currently in demand. Look for trending products that are gaining popularity among Mexican consumers. This could involve conducting keyword research to identify rising search trends or using tools to analyze sales data.
Keep an eye on local news and social media platforms to identify emerging trends. Products that cater to local hobbies, interests, and needs can quickly gain traction. However, ensure that your chosen products align with your brand's identity and values to establish an authentic connection with your target audience.
Competitor Analysis
Studying your competition within the Amazon Mexico marketplace is vital for setting yourself apart. Analyze the top sellers in your chosen product categories to understand their strategies. What keywords are they targeting? How are their listings structured? What unique value propositions do they offer?
Pay attention to customer reviews and feedback on competitor products. This can provide insights into what customers appreciate and what areas might be lacking in the current offerings. Differentiate your products by addressing these gaps and offering exceptional customer experiences.
Conclusion
Selling on Amazon Mexico is a great move for sellers who are looking to expand their businesses. However, business expansion is not a walk in the park, so before you launch your Amazon Mexico Business, be sure to consider the things we discussed in this post.
Success on your journey.