Amazon offers massive opportunities for new and existing entrepreneurs to make sales; they even go as far as making crucial product and sales data easily accessible. However, sellers who want to get the most out of the platform must know how to leverage this Amazon selling data to tweak their listing strategies, review sales performance, and generate profit.
To maximize your Amazon sales data, you have to know which metrics to focus on and how to use them to grow your business and boost sales.
In this post, we'll tell you the Amazon selling data you should keep your eyes on and how you can leverage this data to take your business to the next level.
Related: Amazon statistics you should know
What Does Amazon Selling Data Mean?
Amazon selling data usually consists of sales figures, click-through rates, conversion rates, customer reviews, and inventory management data that can serve as a pointer to sellers' sales performance. Sometimes, this data also focuses on individual product performance.
Using this data, you can optimize your product listings, modify your customer experience, polish your marketing strategies, and, of course, boost sales.
Amazon Selling Data You Should Be Monitoring
Amazon selling data cuts across different areas of your business: customer service, inventory management, PPC performance, conversion, and sales tracking. And as expected, this data is in the form of several metrics, some of which end up being unnecessary. So, instead of going through a long list of metrics and reports, here's a concise list of the most important metrics or data you should keep an eye on.
We'll start with the data that you can obtain from Seller Central and then move on to the ones you can get from third-party software.
Amazon Selling Data from Seller Central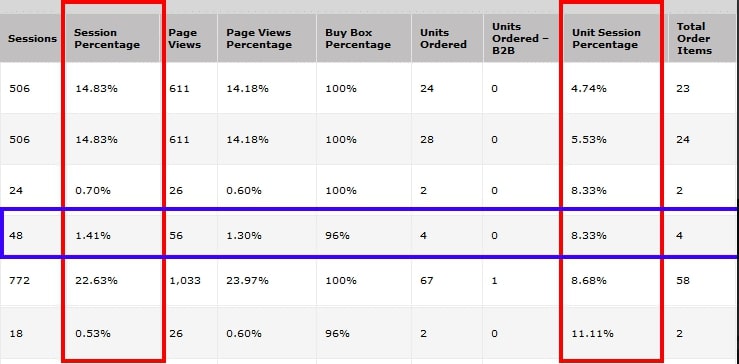 This metric tells you two very important things: how your product listing visits and views convert to sales, and secondly, the traffic sources your conversions or listing views are coming from.
This data not only helps you assess the effectiveness of your product listings but also guides improvements to enhance your conversion rates.
Advertising Cost of Sales (ACoS)
ACoS, in simple terms, gauges ad spend versus revenue (ACoS = ad spend/sales). This will come in handy when you want to see how your marketing budget is converting into sales.
Average Order Value (AOV)
Your average order value reflects the average value of all your orders within a specified timeframe.
The break-even ACoS isn't a measurement but a target. It's the ad spend threshold within your product's margin; or better put, it's the ad budget your product's profit margin can accommodate.
Your CTR helps you track the quality of your ad performance by comparing clicks to impressions. It's the number of clicks your ads get divided by the number of impressions.
Cost of Goods Sold (CoGS)
The Cost of Goods Sold covers all direct costs of selling, including materials, shipping, and labor.
Customer Acquisition Cost (CAC)
Your customer acquisition cost, as the name implies, covers all expenses you incur to gain customers; this includes ad spend, social media ad budget, and other related costs.
Your retention rate shows you the percentage of existing customers who come back to purchase from you after a given period. Return customers come at a lower acquisition cost compared to new ones, so this metric offers profound insights into the factors fostering customer loyalty. Your retention rate can help you decide where to channel more effort when trying to build or grow your customer base.
This metric shows the total earnings within a period from product sales.
Total Advertising Cost of Sale (TACoS)
TACoS connects ad costs to overall sales (TACoS = total ad spend/total revenue). This isn't Amazon-calculated, but a straightforward formula.
Other Selling Data or Metrics You Can Get From Amazon Software
Amazon does not provide all the data you need. So you may have to invest in Amazon software to access some other crucial data.
Sales performance data gives you insight into products, and product categories that attract massive sales.
This information will come in handy for choosing the right products or identifying the ones you should restock. You can obtain sales performance data from product research tools and sales estimator tools.
ZonBase's ZonResearch and Sales Estimator tools do a great job of providing detailed and accurate Amazon sales data. Using these tools, you can see important metrics like monthly revenue, number of reviews, monthly sales, and even price. The data from ZonResearch can help you choose the bestselling products—products that have a proven track record of demand and sales.
The Sales estimator, on the other hand, offers similar Amazon product sales data, but in this case, to help you gain an idea of the sales potential for any product.
You can try out both tools for free when you sign up for a free trial of ZonBase.
Customer reviews cannot be overlooked if you want to boost sales or the customer shopping experience. Customers share their pain points and experiences while shopping for your products through reviews, feedback, and ratings.
By analyzing these reviews, you can attend to customers' concerns, improve the customer experience, increase customer loyalty, and identify product weaknesses and strengths. An added advantage is that boosting the customer experience gives you leverage when applying for the Buy Box.
You can access customer review data from review software tools.
Amazon allows you to access data from your marketing and advertising efforts, so you can analyze them and review your marketing strategies accordingly.
Some of these data include click-through rate, which tracks clicks and conversions, as well as return on ad spend.
The ZonBase ZonPPC tool allows you to access important PPC campaign data. Using this tool, you can view your ad spend, ACOS, ROAS, Impressions, CPC, Clicks, and CTR.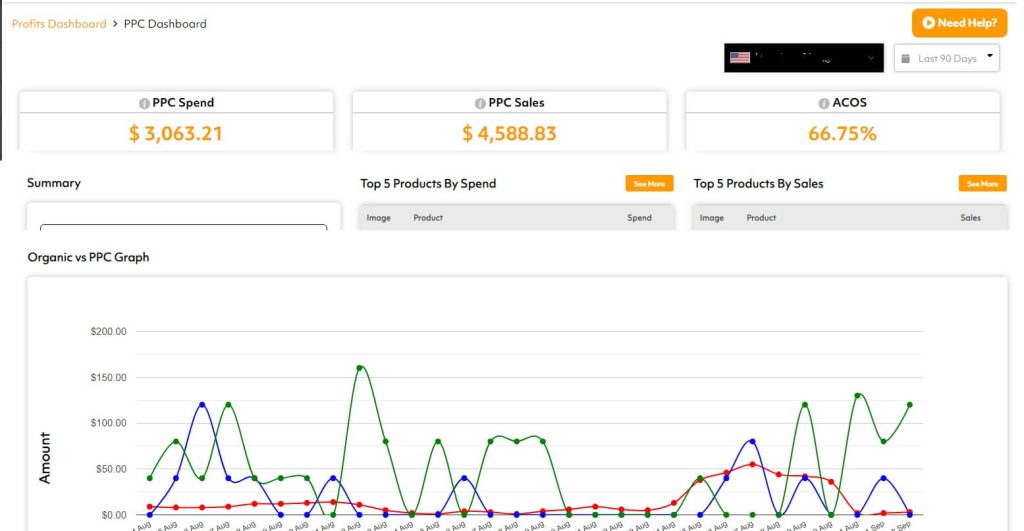 Apart from showing you important Amazon sales data, the tool allows you to launch and manage new campaigns.
Want to try out the tool? Sign up for a free trial of ZonBase.
Effective product pricing is key if you want to attract new customers and retain existing ones. You should be able to offer competitive prices while also ensuring that all your prices are always updated. This is where pricing data comes in. By tracking product pricing data, you can optimize and update product prices as needed.
With price analytics tools, you can obtain real-time pricing data and see how your product prices are impacting your sales.
Inventory management data
Running out of stock constantly can have you walking on thin ice, and that's not a good place for any seller to be. You want to be sure that whenever customers come to shop for a particular product, you have it available for sale.
The best way to avoid stockouts is to use inventory management software. Using inventory management software, you can track your stock level, inventory turnover rate, replenishment rate, and lead times. You can also calculate how quickly your stock is selling out to prevent stockouts and determine your restock rate.
The ZonBase profits tool gives you access to crucial inventory data like expenses, sales, revenue, and profits. It has a performance matrix feature that shows your gross revenue, estimated profit, number of orders, number of units sold, ROI, profit margin, promotional spend, and refunds.
The tool also sends you notification alerts when your stock is running low and allows you to get an estimated restock date so you can avoid stockouts.
You can explore the tool for free when you sign up for a free trial of ZonBase.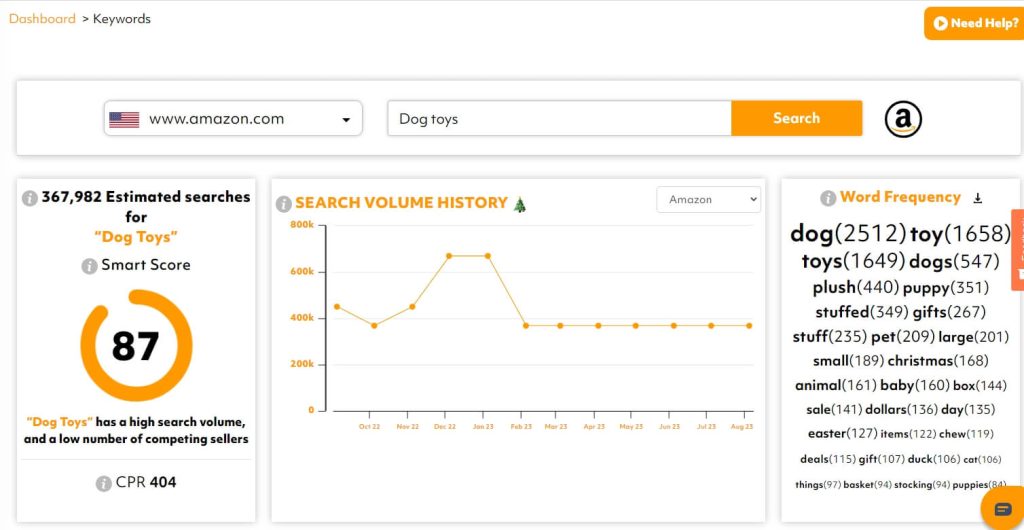 Your keyword data makes it easy for you to monitor your keyword performance. Amazon does not provide keyword data, but with keyword research tools, you can see the kinds of keywords or search terms that your customers are using in their searches.
You are also able to track your product's performance and ranking for relevant keywords and the frequency with which your products show up in search results for certain search terms.
This way, you can target and focus on the keywords that have higher search results, thus boosting your product's ranking.
With the ZonBase keyword tool, you can find the top-performing keywords in your niche and track the performance of your keyword picks. You can see the monthly search volume for any keyword.
The tool displays a seasonality indicator, smart score, and relevancy score for each keyword option.
Want to try out the ZonBase keyword tool? Sign up for a free trial.

Your listing data will come in handy for tracking listing performance and ranking. This data can also help you optimize your listings better to increase your chances of conversions and sales.
One way to obtain listing data is to use split testing tools. Split testing or A/B testing tools allow you to test different listing elements and see which ones yield better conversions. Using these tools, you can test two listing variations with different titles, descriptions, images, and even keywords.
By doing this, you can see identify and stick to the listing elements that yield the best conversions for you.
Strategies For Maximizing Amazon Selling Data
What should you do with all this seller data at your fingertips? Here's how you can leverage Amazon sales data to put your business at the forefront of the global marketplace.
Carry out competitor analysis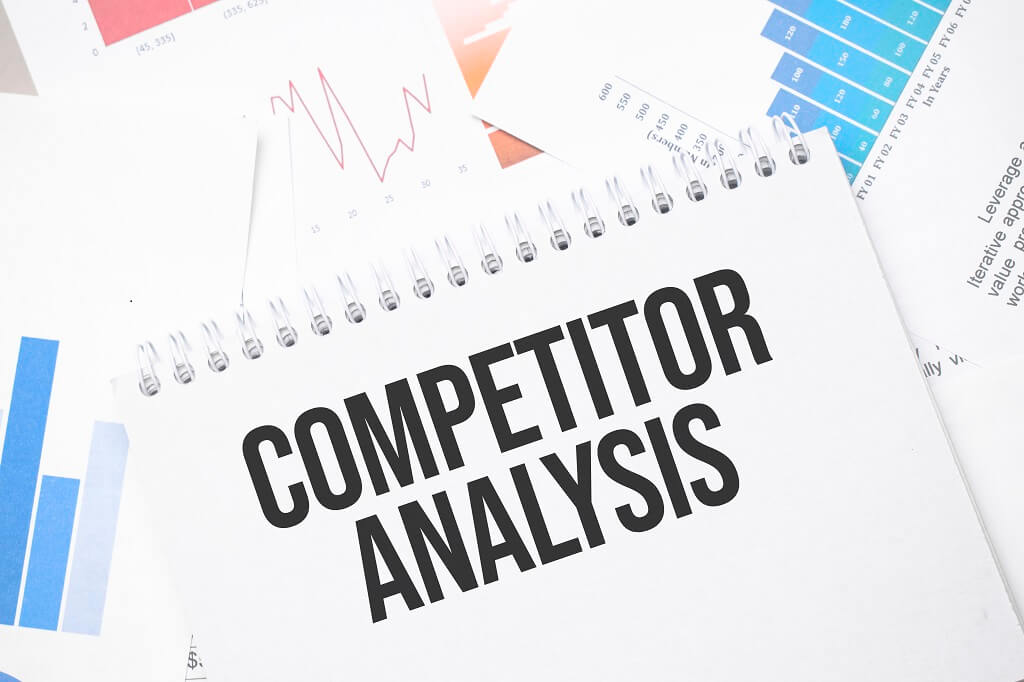 The marketplace is ultra-competitive, and to stay ahead of your competitors, you must keep an eye on their sales strategies. Amazon sales data makes it easy for you to compare your product reviews, prices, and campaign strategies with those of your competitors. By doing this, you can identify areas where modifications need to be made.
Optimize your product prices
Amazon product sales data—price, to be precise—will come in handy for identifying periods when demand fluctuates so you can adjust prices accordingly. Using your pricing data, you can come up with an effective pricing strategy so you can stay competitive and still make a profit.
Optimize product listings
Amazon selling data like keyword performance helps you spot areas where your listing is lacking. This way, you can optimize your listings to boost ranking and visibility.
By analyzing customer behavior data, you can also determine what type of listing elements are attracting the most engagement. Using this insight, you can optimize your visual content to boost conversion and click-through rates.
Optimize advertising campaigns
Amazon selling data offers great insight to help you optimize your ads. You gain access to ad placement data that shows where your ads perform best and bidding strategies that you can apply to get the most return on your ad investment. By analyzing your campaign data, you can identify keywords that perform best and improve audience targeting strategies to get the best results.
Improve customer experience
By reading customer reviews and monitoring their shopping behavior, you can identify customers' pain points and provide prompt responses to negative feedback while also using positive reviews to display product features and enhance customer trust.
Manage your inventory better
Constantly analyze your inventory management data like average restock time and demand trends so you can adjust inventory levels accordingly.
This will not only help in preventing inventory shortages but will also prevent overstock. This way, you have the right amount of inventory at all times, and customers are satisfied.
How To Access Amazon Selling Data
Accessing your Amazon sales data is one of the easiest things to do. You can use the Amazon seller central dashboard or integrate third-party analytical tools. Let's take a look at how you can access Amazon seller data.
Your Seller Central Dashboard
Amazon Seller Central is the primary platform that sellers use to manage their account activities. You can also access valuable Amazon product sales data, conversion reports, business reports, customer feedback, and inventory management data for free from your seller central dashboard.
All you have to do to access this data is log into your Amazon seller central account. Once logged in, you can access performance reports that enable you to gain insight into sales, customer behavior, and purchase orders.
Third-party Analytics Tools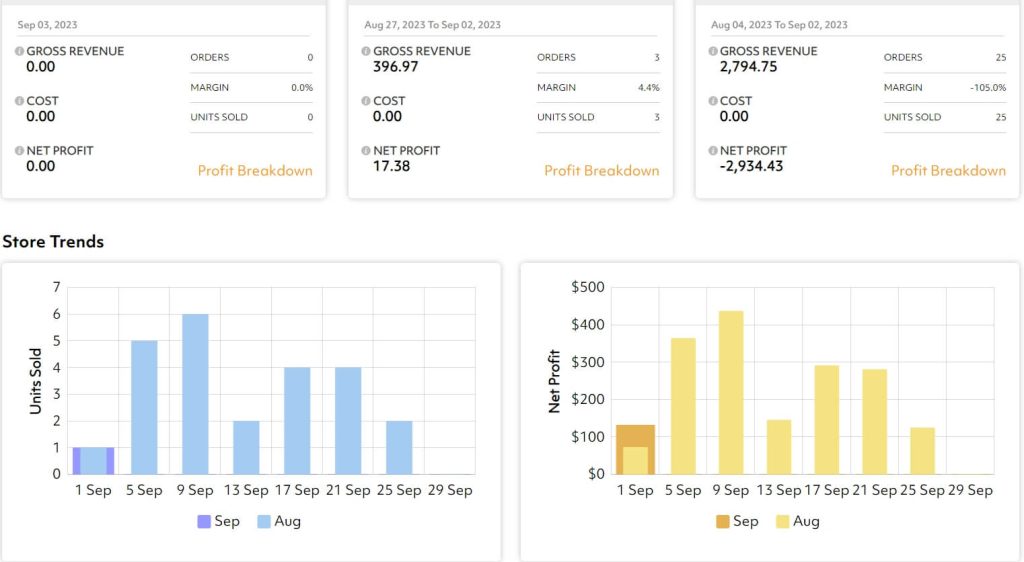 While the Amazon seller central account is a great tool for accessing Amazon selling data at no cost, if you are looking for more advanced data and extensive insight, then you should use third-party analytical tools.
There are numerous third-party analytical tools available to Amazon sellers to monitor their competitors, market trends, customer behavior, and sales performance.
ZonBase is one we recommend. The software offers a long list of seller tools that provide valuable and accurate seller data and product sales data. Using the data that ZonBase provides, you can choose profitable products, pick relevant keywords, track keyword and ad performance, and manage inventory better.
You can sign up for a free trial to try out all ZonBase tools for free for 7 days.
FAQs
What should I include in my Amazon seller data checklist?
Some important things to look out for when working with data are completeness, accuracy, and consistency. Also, keep these in mind when choosing software for generating your Amazon selling data. Be sure that the data you're working with is not outdated and is reliable. You should also ensure that you do not breach any privacy regulations when sourcing this data.
How much does it cost to obtain Amazon selling data?
While some data can be accessed for free, usually through the Amazon seller central dashboard, if you're looking to obtain more comprehensive and precise Amazon sales data, it's advisable to go for third-party data analysis tools. You may, however, be required to pay a certain fee.
Do I need Amazon sales data?
Yes, if you want to boost sales and then analyzing Amazon seller data is a good place to start. This is because you get access to information like inventory management level, Amazon sales data, and conversion rate which you can use in modifying various sales and marketing strategies to obtain optimum results.
Conclusion
Amazon seller data is a great tool that can help revolutionize your business on a highly competitive platform.
Thankfully, there are lots of tools available to help you harness this data; however, before settling for a specific tool, ensure that it aligns with your budget, business goals, and sales strategies. By analyzing this data, you can refine various business strategies, make informed decisions, ensure customer satisfaction, and stand out.