In today's extra-competitive online selling space, it's not easy to succeed right off the bat. You have to build years of experience and following before you can really make serious money. And even when you are already ahead of the pack, it is still hard to stay on top. Most of the sellers today often hire third-party companies to help them keep track of the best practices. And it's also not unusual to see most of them using Amazon research tools to get ahead of the competition. But how do you determine the best tools on Amazon for your specific needs?
Amazon research tools have always been the bread and butter of many successful third-party sellers today. The human mind can only do so much, so we still need to rely on software and programs to do advanced research for us. With AMZ seller software tools, it is easier to perform a lot of complicated tasks that are too strenuous to carry out manually. Having access to the best tools on Amazon can make your job as a seller a lot easier. It also frees up more time for you and allows you to do other things that you truly enjoy.
In this article, we'll explore some of the best Amazon research tools for 2022. Knowing the best tools on Amazon will help you make an informed decision on which one works for you the best.
Ready to dig deep into the best Amazon research tools today? Then let's start!
Why You Need To Use Amazon Research Tools
In the ultra-competitive world of online selling, you need to have an edge over your competitors. It's not enough that you work hard these days. More than anything, you also have to work smart. People buying on Amazon these days are now looking for more than just price and value. So, as a third-party seller, you have to do a lot of things outside selling. This includes marketing, creating a great customer experience, and making sure that you choose the right products while keeping your listings optimized.
Since AMZ is a very competitive landscape, having an edge over your competitors is always a welcome treat for sellers. If you want to be on top and be relevant for a long time, you have to find ways to always have a competitive edge. And you can only accomplish that with the help of software tools.
Seller software tools give you an opportunity to do essential tasks while cutting the time spent in half. With this, you can now focus on doing other important things such as marketing your store and making sales. This is one of the reasons you need to use Amazon research tools when you decide to sell on AMZ.

Below are some of the tasks that the best Amazon research tools can help you with:
Product Research
Without a doubt, product research is one of the most important tasks that a seller should do. Finding the right product can propel you into massive success. However, choosing the wrong product can quickly eat up your capital investment and leave you bankrupt. As such, the ability to do proper keyword research and find the winning product is essential.
The best Amazon research tools can help in this area by digging deep inside the website's database. With the right information, you can make data-driven decisions regarding what is the best product to sell online.
Keyword Research
Knowing the right product to sell is just the first part of the process. After you have found the right product to sell, the next step is to find the right keywords to promote it. There are so many reasons why the right keyword research is very important. First of all, keywords affect your search engine visibility. If you use the right keywords to promote your listings, people using those keywords in their search query will find you. And it's always good practice to refer to what people are buying on Amazon when choosing the keywords to target for your listings.
Furthermore, knowing the right keywords that your competitors use for pay-per-click advertising is also very important. If you can reverse-search the competitor's most successful keywords, you can run successful ad campaigns using them. Successful ad campaigns can boost your potential income. Thus, keyword research is another task that the best Amazon research tools should be able to help you with.
Listing Optimization
So you have found the right products, and you now know the right keywords to use to promote these products. What's next? Of course, you have to make sure that your listings are all optimized. A well-optimized listing is very important when it comes to the visibility of your products.
If you use well-written SEO (search engine optimized) content, potential customers using search queries can find you. Also, a well-optimized listing creates a better user experience for your buyers. If they can easily find the information about the product that they are looking for in your listing, they are more likely to convert. They are also more likely to return as repeat customers because of the well-optimized content.
A good software research tool for AMZ should be able to help you when it comes to listing optimization. It should also help you understand how to properly optimize content by giving you guidelines and checklists. A good listing optimization tool will not only give you an idea about what people are buying. More importantly, it should be able to guide you when it comes to making your listings stand out from other similar products.
Sales History Research
Sometimes, you might bump into a new product in mind that you want to test out. However, you are not confident that it will sell well. So what you want to do is first look for products that you can compare with it. This is where sales history research becomes essential. By studying the data of previous products that are similar to yours, you can assess how well your products will perform too. You can see how many people are buying the item during the previous months and make a smart estimate of your product's potential. Using historical data supported by numbers, you can make an educated guess regarding the potential of your products too.
Finding Trending Products
The ability to find trending products is another thing that a seller must do to be successful. The sellers who consistently stay on top don't rest on their laurels. Instead, they consistently try to find a way to find new, trending products that they can sell and make money on. Studying what people are buying on Amazon is essential when it comes to finding these trending products.
If you can find a trending product before everyone else jumps on the bandwagon, you can surely make a lot of money from it. It's not enough that you have one or two successful products in your store. To become relevant in a marketplace as big as AMZ, you have to always be one step ahead. You always have to be proactive in trying to find winning and trending products before everyone else does.

For your success in Amazon FBA product sourcing, it's always best to choose the right software tool. There are different tools available in the market and you may be confused about which will provide you the best value for money. This article is for the 10 best Amazon research tools that you can use to source your product and research your product.
Top Ten Amazon Research Tools For Sellers
Now that you know why having access to the best tools on Amazon is so important, the next thing to do is find the top ten research tools that you can use for your specific needs. In the following section, we'll include the best tools for different needs so you can have a broader choice of what tools you should use.
Without a doubt, ZonBase is the number one software for finding trending products to sell on Amazon. It is one of the best tools when it comes to doing essential tasks such as finding the best products to sell and researching PPC keywords. Sellers of all kinds can join ZonBase and leverage the benefit of the most accurate and all-in-one product research tools it provides. With 13+ software and service focusing on keyword research, product research, and listing optimization, you won't have a problem using Zonbase for your essential tasks.
There are plenty of options that other service providers fail to provide under the same pricing plan. Tools like Hot Products and Product Validator are outstanding places to start your product hunt. You can also estimate the monthly sale quantity of any ASIN and decide whether you can go for that product or not.
But the best thing about Zonbase is the personalized, made-for-you services that they offer to sellers. Using the expertise of their experienced professionals who have worked on building stores for years, sellers can just leave the tasks to the experts and work on other important things.

One of the greatest tools in the Zonbase software suite is the Zonbase Chrome extension, which you can use to validate product ideas for the products that you search. With this extension, you can get relevant information on the search results page of a product you are interested in. You can find out the average monthly sales, monthly revenue, and monthly search volume of any product idea.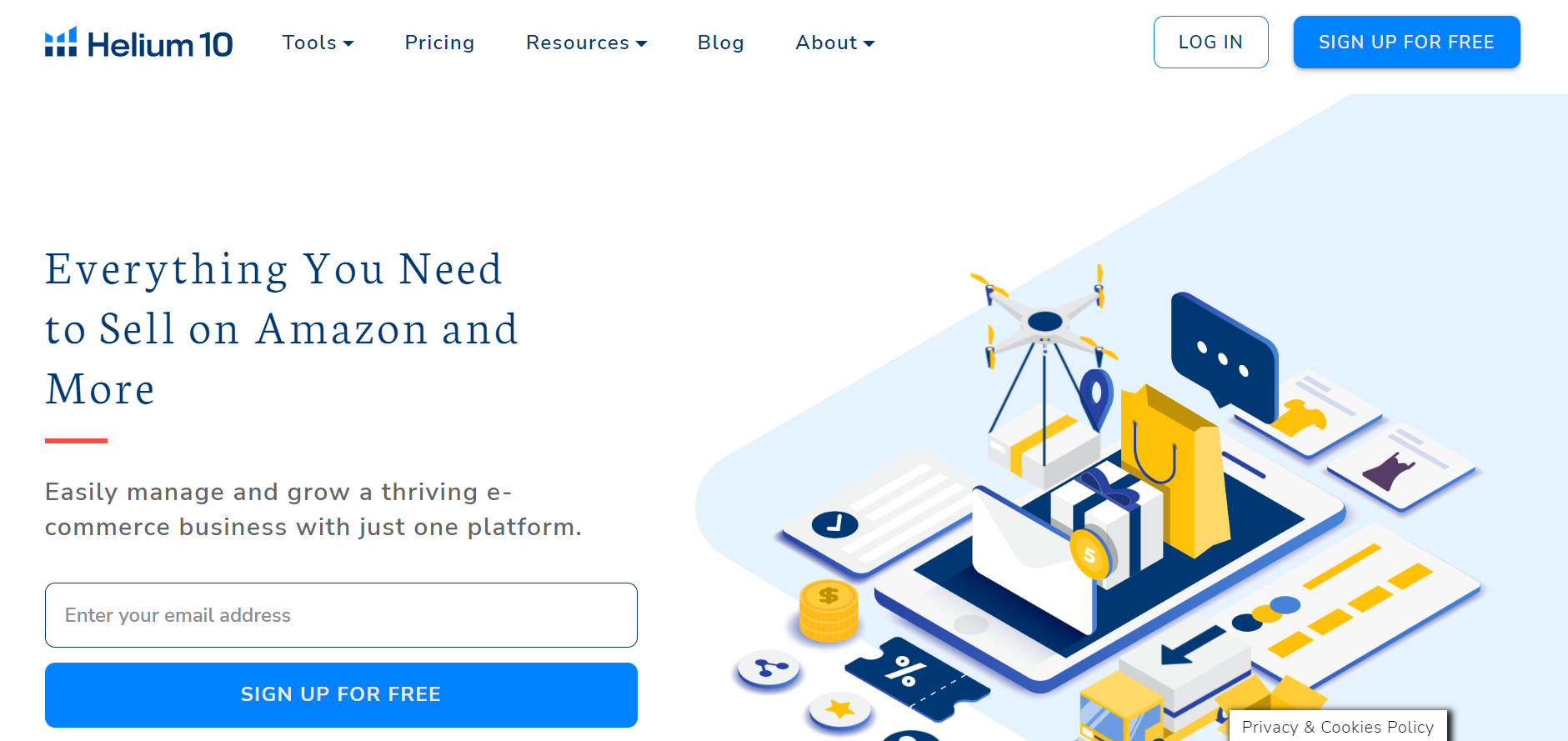 Helium 10 has been in the market for a long time and the software contains multiple tools that can help you find profitable products. The software contains tools for spying on your competitors, optimizing product listings, and finding high-ranking keywords that can boost your sales exponentially.
What's good about Helium 10 is its integration with AMZ seller tools. It has great features for finding keywords that are good for PPC. It is also a tool that is often used for search-find-buy campaigns. Without a doubt, it is also one of the best tools on Amazon not only for keyword research but also for micro-managing your store.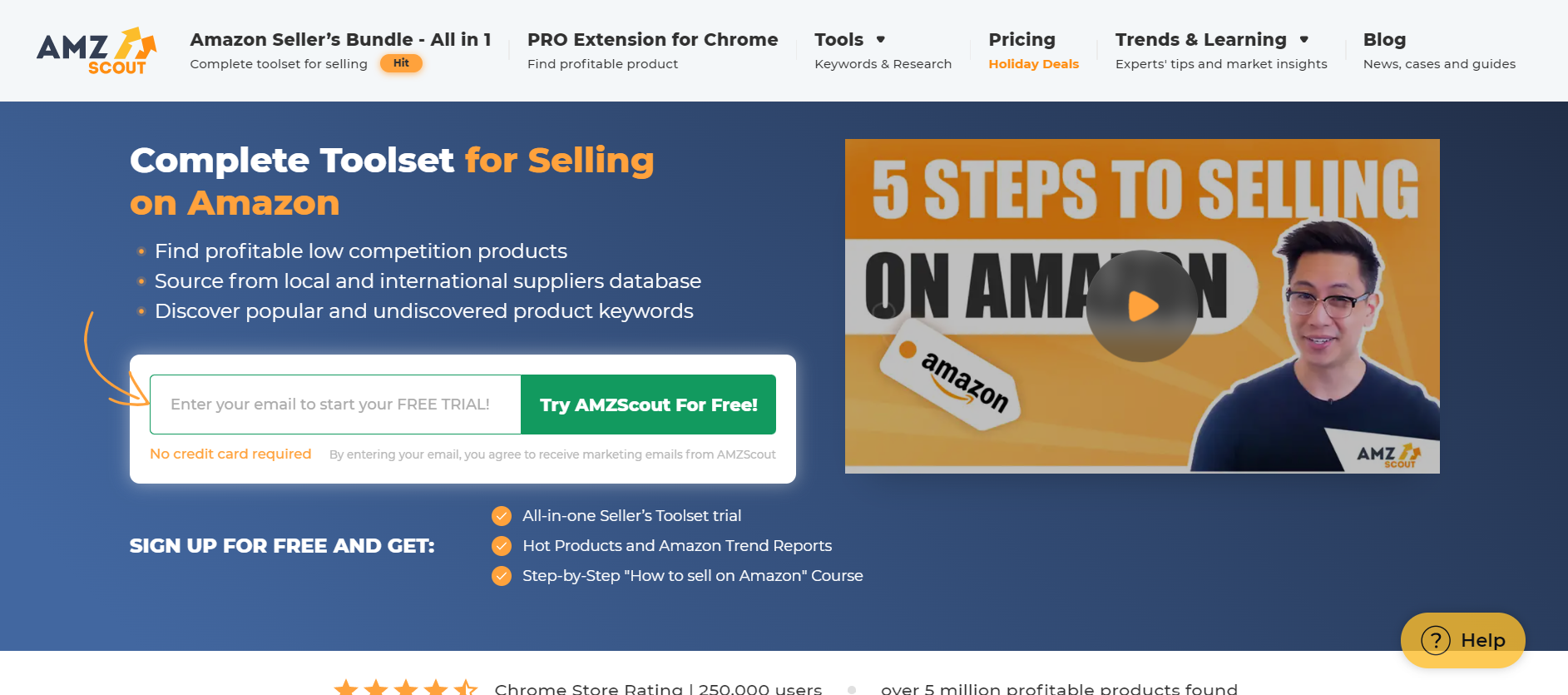 This software is similar to JungleScout and offers similar services through Chrome extension and web apps. However, no two service providers can be similar. They differ in many aspects of customer service and the expertise offered in their general service. AMZScout provides everything a seller needs from BSR, inventory management service, expected monthly sales to other tools to perform competitors' analysis.
When it comes to checking out best-seller ranks in Amazon, as well as trends on monthly sales, AMZScout showcases its strengths. However, these features are also offered by other seller software as well, diluting the advantage that AMZScout seems to have.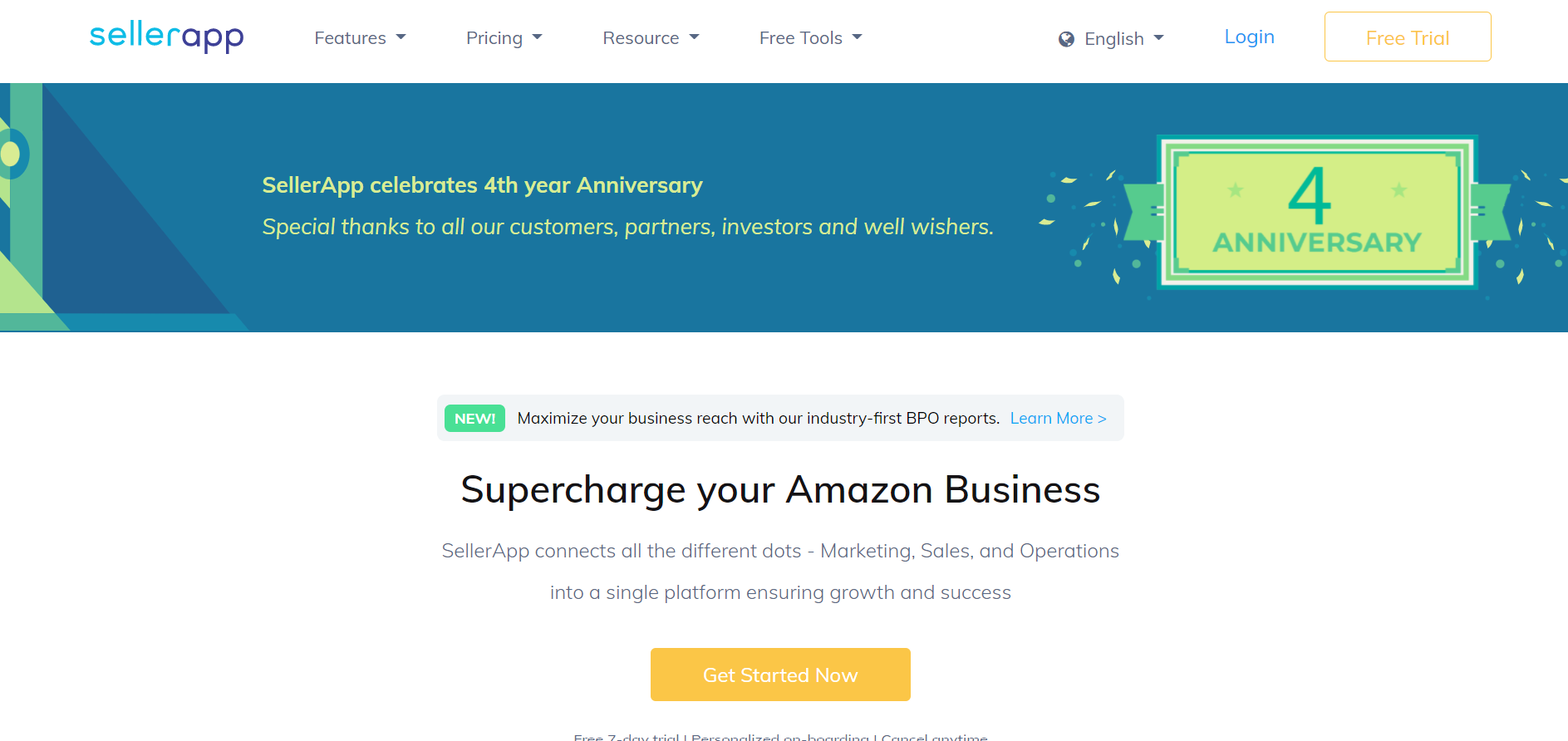 SellerApp combines all the functions of an Amazon business and provides one single solution to the sellers to supercharge their business. Its intuitive features, instant insights, and smarter shortcuts make it stand out from the crowd. It has the most reliable source of data, which it leverages to provide the right tools to sellers. That's how it has established itself as one of the best seller software.
The keyword tracker of SellerApp closely resembles that of Helium10. By accurately tracking the performance of each individual keyword you want to monitor, you can see if your organic ranking efforts are paying off. However, the optimization strategies through keyword tracking that is offered by SellerApp are also available in other seller tools. Thus, if you want an all-in-one software solution for your needs, it has a lot of competition to compare with.
Unicorn Smasher is yet another powerful seller tool from AMZtracker. It helps to take the guesswork out of the product selection and provides the most scientific system of product research. It is one of the best product research tools that offer solutions and find the best products to sell, comprehensive data of products, and many more. On top of that, it is a free tool that helps to exactly locate the perfect product that can be readily sold to earn more profits.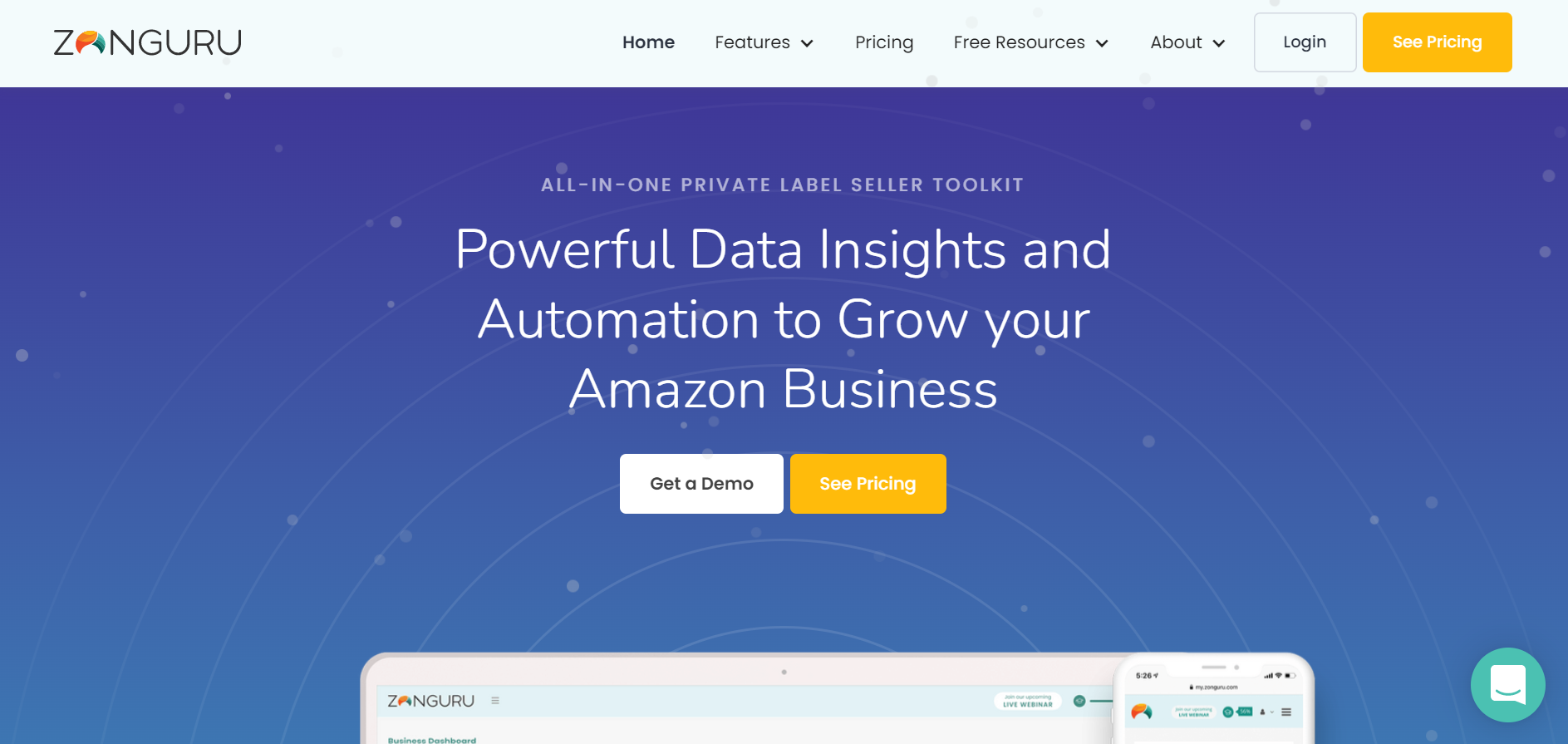 In addition to offering a big pool of data for finding the best products to sell on Amazon, ZonGuru has all the solutions for finding the best supplier for your product niche and discovering new market opportunities. With ZonGuru, you can unlock your next potential product to sell. You will also find the best manufacturers in China that supply the product (in collaboration with Alibaba).
ZonGuru's best trait is probably its ability to find manufacturers and suppliers straight from China. Other tools like Helium10 often focus only on reporting and sales data.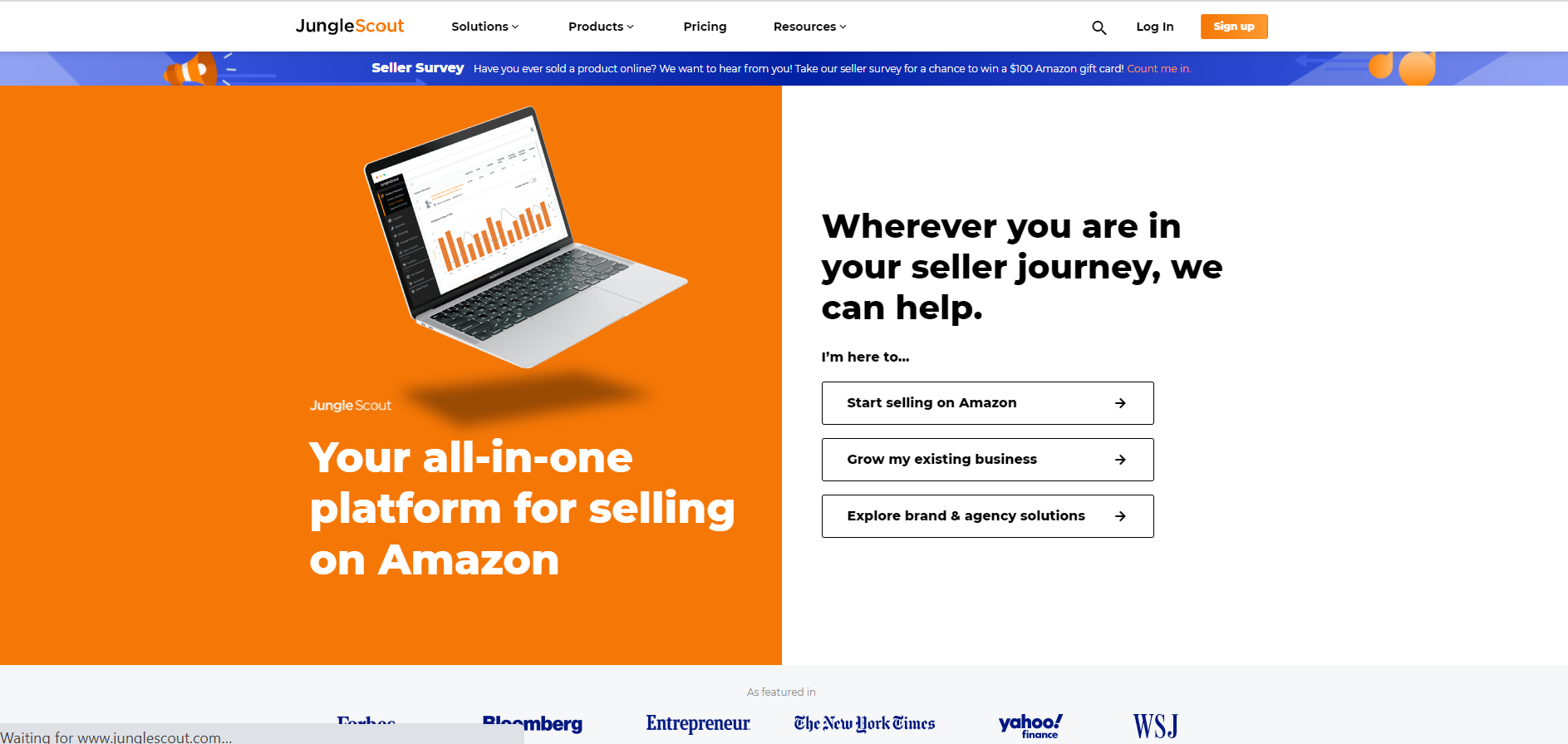 This is one of the most well-known names in the Amazon seller software category. It is one of the best FBA seller tools and it has contributed to making fortunes of thousands of new sellers in the market. It is primarily a product research tool and also offers solutions like data analytics, monthly sales estimates of products, monitoring competitors, and many more. The best feature of this software is tracking your products to nurture your business and grow as an Amazon seller. Jungle Scout definitely deserves its place as one of the best tools on Amazon today.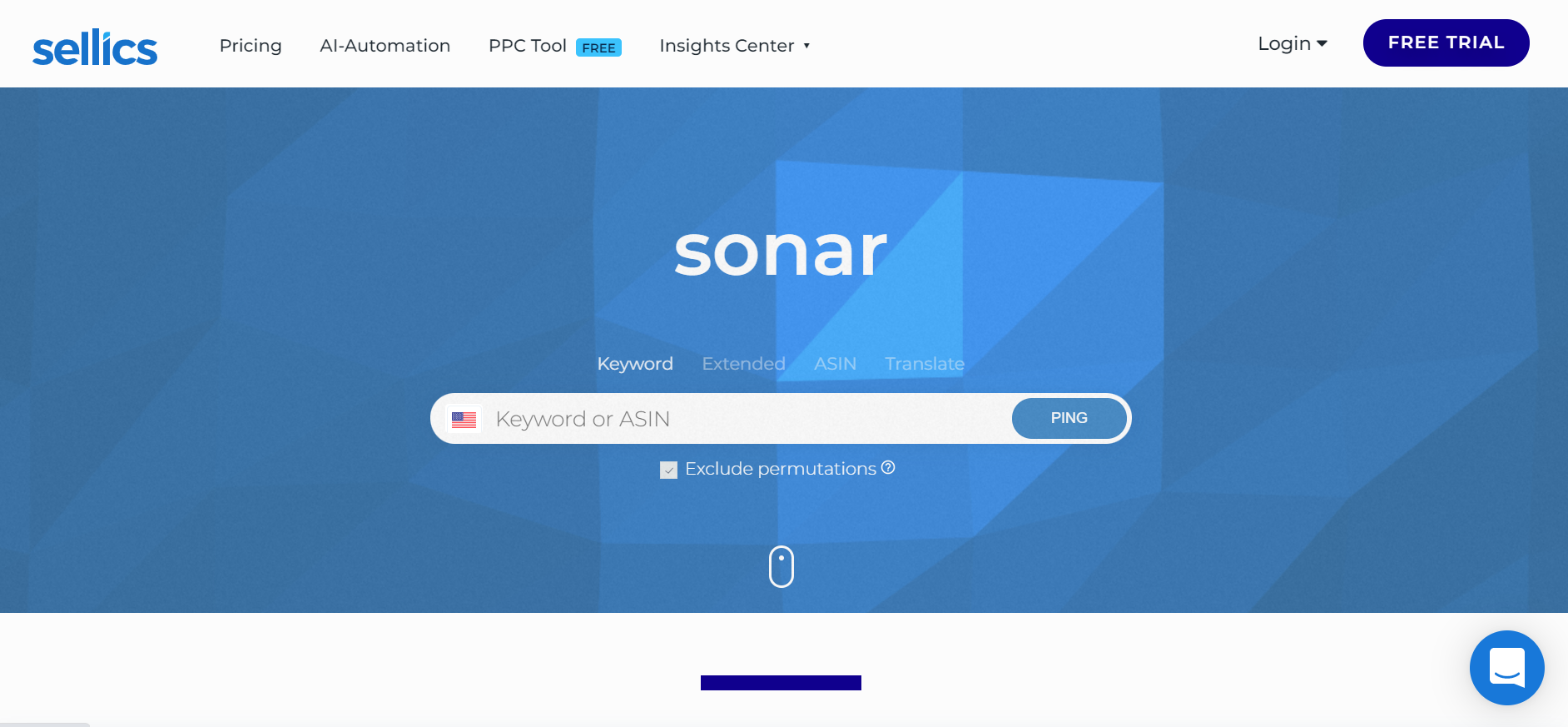 Sonar is one of the most powerful keyword tools that are free to use. Sonar offers all-inclusive features like cross-market search, keyword synonym, and reverse ASIN lookup. With over 180 million keywords, it has the largest database of keywords that one can find for his business. It also helps to calculate keyword volume search that can help its customers to find keyword appearance along with many other key parameters for successfully selling your products.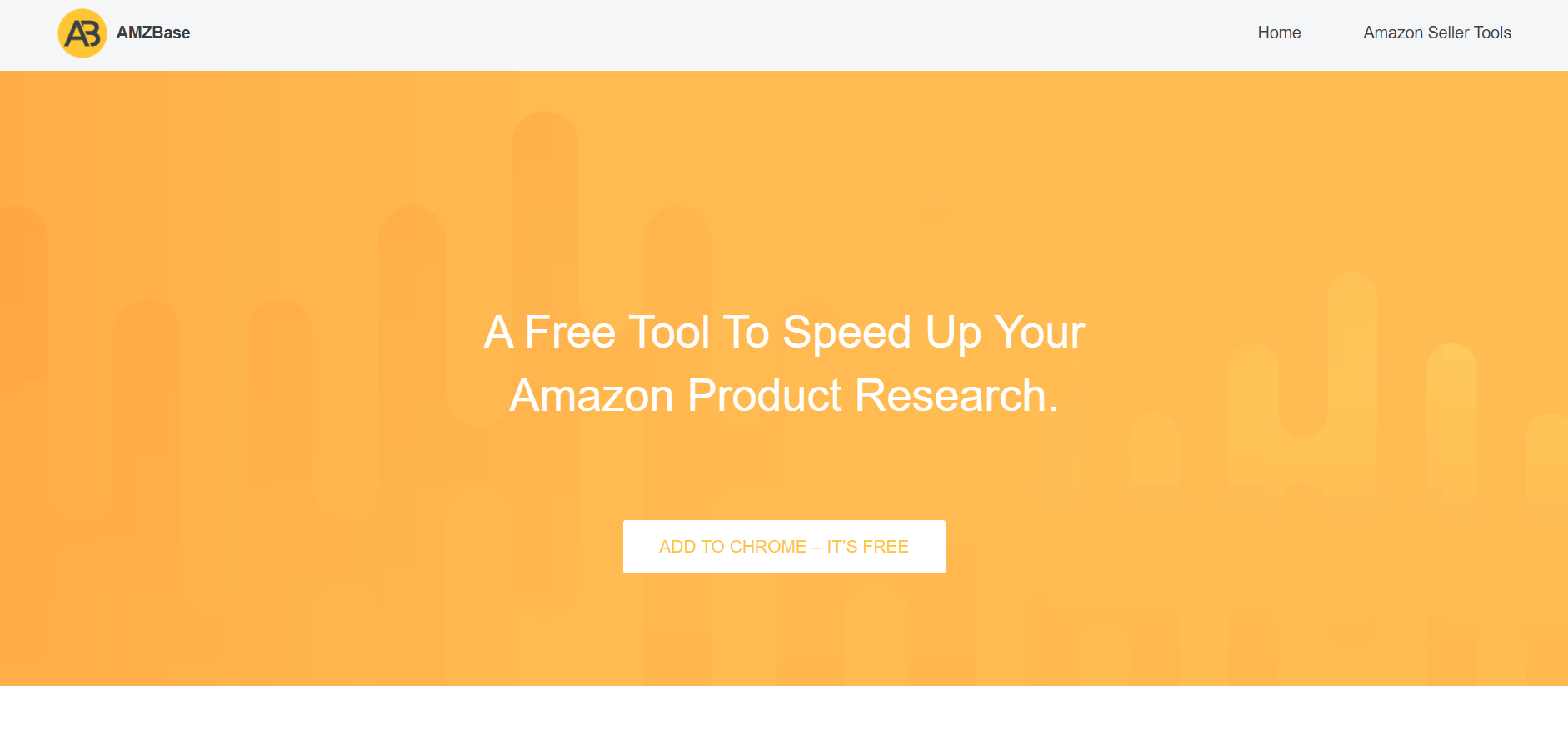 AMZBase is another free resource that can assist you with finding profitable products to sell on Amazon. It also helps to provide an appropriate title description and ASIN for product listing. In addition, it calculates the seller fees to find your exact profit and provides access to other online marketplaces like Alibaba, Aliexpress, eBay, and many more.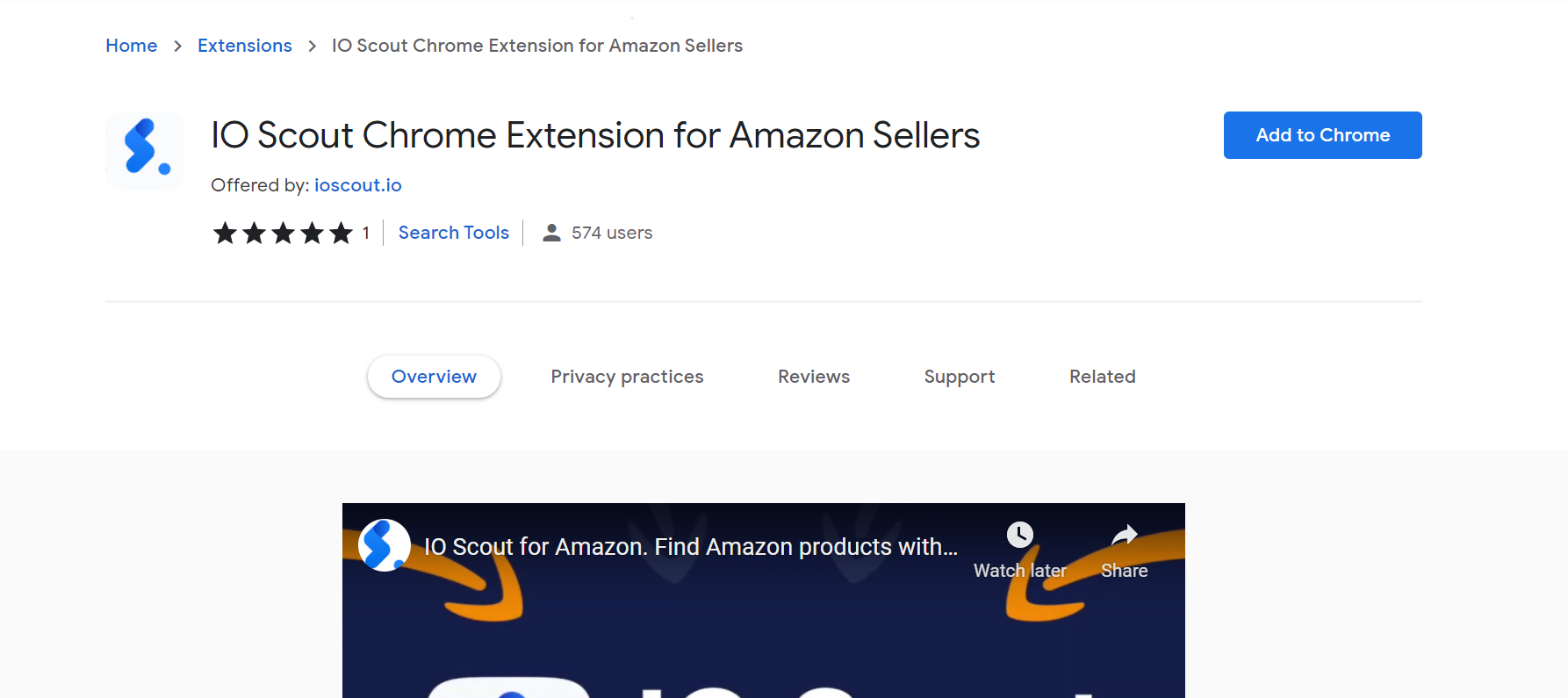 IO helps you to explore the new avenue of product research and create opportunities for sellers to find the best-selling products. It works as a chrome extension where you can easily access the product data and add any of them to your tracking list to track their performance. It is one of the fastest ways to gain access to the entire product listing statistics like sales, seller details, and fees related to selling on Amazon.
Conclusion
Using product research tools is not a new thing, especially for sellers who want to stay consistently on top. By using seller software tools, you are putting yourself in a position to succeed. You are also building a competitive edge over the other sellers in your niche. In the competitive world of online selling, having this competitive edge can mean the rise or fall of your online business.
If you want to choose the right tool for your eCommerce business, you have to first understand the nature of your business and understand how each tool in the software suite can help you with certain business processes.
Only you know the nature of your business and can resolve the need of finding the best tools for your business.
However, ZonBase has been extremely successful in fulfilling the needs of all its customers and helping them to grow your business. It is one of the best Amazon research tools today and it's worth a try. And the best thing about it? You don't need to pay first.
You can enjoy one of the best tools on Amazon today once you get started with a free Zonbase 7-day trial.