There is no doubt that being a seller on Amazon is one of the most incredible ways to build your business in 2022. It is an awesome way to earn extra and diversify your income. But most importantly, selling online isn't affected by the pandemic. In 2021 alone, around 1.02 million sellers have joined the marketplace globally (Source: Statista). With this in mind, protecting your business through Amazon Brand Registry is something that might have come across your thoughts at one point or another.
Business expansion is one of the most important things for most sellers. Without thoughts of expansion, even the most successful businesses will not survive. The fast-evolving trends in modern businesses make it impossible for businesses to thrive without expansion. Even if your products are selling great today, there is no telling what will happen to their sales tomorrow. Thus, Amazon Brand Registry is something that sellers need to prioritize to grow.
But before we dig deep into this matter, we should first learn about Amz Brand Registry, right? In this article, we will learn about Amazon's Brand Registry and how to apply for it. We'll also discuss how trademarking works and how it can help you protect your business on Amazon.
Ready to dig in? Then let's start!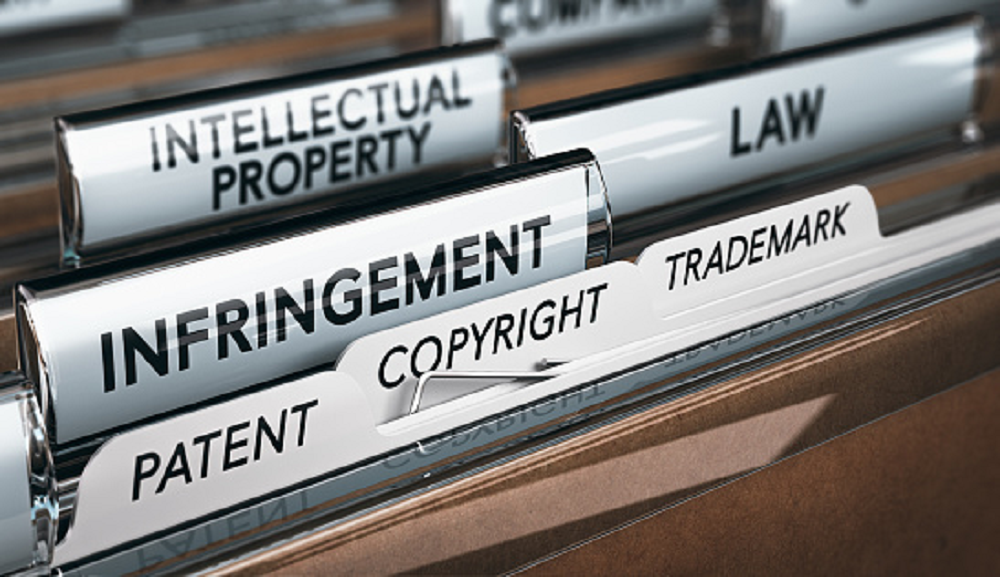 What is the Amazon Brand Registry?
Amazon Brand Registry is a special program designed by AMZ to give brand owners more control and protection over their products. Because of the myriad of Amazon FBA Sellers competing for a spot on the platform, some sellers resort to copying and duplicating branded products. By leveraging on the popularity of some branded products, some sellers are abusing the system by copying their products.
As a private label seller or a brand owner, this can be frustrating. Imagine one of your most popular products getting copied and duplicated by other sellers? After spending months on the research and design of your products, you'll get beaten in the organic rankings by the same people who copied your product. That can be a tricky predicament, especially if you have poured all of your resources and effort into your products.
Brand Registry helps protect sellers from these kinds of problems. Brand Registry is essential as a service that provides tools to help sellers protect their intellectual property, report violations, find duplicates, and share info that can help prevent these violations from occurring in the future. To be eligible for the service, a seller must have a brand that has an active, registered, or pending trademark in the country you are trying to apply for. Here is a site where you can view country-specific trademark requirements.
Here is just some Benefits of Amazon Brand Registry that makes things easier:
Add their own branded products
Manage their branded products
Make sure that the info added on their branded product's listing is accurate and correct
Remove and eliminate the duplicates and imitations in the marketplace
Protect their branded products from intellectual property theft
Get access to A+ Content, which is a great way to improve product listings and content optimization
Monitor their brands in the platform
Have increased product visibility through alternative advertising and interactive medium of communication
Have a dedicated team that can handle the submissions and escalations of intellectual property infringement claims
Amazon Brand Registry doesn't do the following:
Limit or stop other sellers from reselling your products
Give you the ability to blacklist or gatekeep other sellers from reselling your brand
Allow other sellers, other than the brand owner, to submit claims against intellectual property and infringement.

How Amazon Brand Registry is used by fraudulent sellers
A negative marketing strategy and black hat practice are employed by fraudulent sellers to hurt legitimate product owners. And, as helpful as it might be, Brand Registry can sometimes be used by fraudulent sellers, too.
One of the methods used by unscrupulous, black hat sellers from different countries is claiming patents and trademarks that they do not own. They do this to register the brands sold in AMZ under their names. Because sellers from other countries are not accountable to the U.S.'s IP laws, these false claims impact reputable sellers negatively. By using the brand registry, black hat sellers make it difficult for real brand owners to get control over their brands.
Black hat sellers who practice these negative acts give false contact information and emails, making it almost impossible to contact them in case of a refute. To prevent fraudulent sellers from stealing your brand, you should protect yourself by registering your brands as soon as possible. Once you do this, black hat sellers won't be able to use these fraudulent tactics against you anymore.
Is Trademark a Requirement for Amazon Brand Registry?
As of 2017, AMZ has made it a requirement to have a registered, active, or pending trademark before being able to apply in the registry program. This is to add another layer of protection to legitimate brand owners. Additionally, it also deters fake claims from black hat sellers since they do not have access to these trademarks in the first place. If you are living in the U.S., you can have your trademark registered with the United States Patent and Trademark Office.
To get started with your trademark, you need to follow these steps as listed in the following section:
Have your unique name and logo.
Make sure that you don't have another registered trademark with the same name. You can do this by visiting the United States Patent and Trademark Office and searching their official database.
Once you can confirm that you don't have a duplicate name, file the specific class for your trademark. This is similar to choosing a subcategory for your product since this will define all the products or items under your trademarked brand.
Check the cost for the trademark. Your trademark class will determine this.
Hire an attorney. A licensed trademark attorney will file your application and ensure that all your requirements will be met.
What is the Amazon IP Accelerator?
Once you have submitted your trademark application, you need to wait typically at least a year before you can get an answer from the United States Patent and Trademark Office. But with the pandemic slowing down most government offices, you can expect this timeline to be delayed.
Luckily for you, AMZ has now started offering a service also known as the Amazon IP Accelerator. Under this program, AMZ helps connect brands and business owners to a list of accredited Intellectual Property attorneys. These attorneys can help sellers accelerate their application for the trademark process, making it easier for them to protect their brands.
If you choose an intellectual property specialist using the IP Accelerator program, AMZ will also approve your products for your Registry application even before your application for a trademark is accepted by the United States Patent and Trademark Office. This helps speed up the process of brand registry applications and allows sellers to protect their brands better.
Advantages of Joining Amazon Brand Registry
Once you have a trademark, or you are done submitting your request for brand registry approval through the IP Acceleration program, it usually takes 2 to 3 weeks to get the entire approval process done. Most of the problems that occur in the application process come from incomplete documents and proof of claim. Make sure that all of your requirements are complete to avoid delays in your application.
There are many benefits to joining the AMZ brand registry program. You can even access the main brand dashboard by going into your Seller Central Account and going to the Brand Dashboard tab.
Need some more convincing? To help you decide whether you need to apply for a brand registry or not, here are some of the most obvious benefits of applying for this program:
1. Protecting your brand
You have already taken the time, effort, and money to apply for your registered trademark. Should you leave all of it at that? No! The last thing you want to happen is for another jealous black hat seller to mess with you and your brand. A brand registry is your best bet for safeguarding and protecting your products. With it, you'll be able to protect your intellectual property and content on the platform. You can also do the following with your dedicated internal team:
Locate and disclose any violations that you see in the marketplace. This includes review manipulations on your products and getting assaulted with negative review-bombing from customers.
Fix and report any possible issues with your product listing, This includes adding incorrect and incomplete details as well as wrong info on product variations
Dealing with blocked listings.
Speed up the report and tracking of IP infringement claims.
Escalating claims that you have already submitted against unscrupulous sellers mimicking your brand.
Monitor all of your current ongoing cases and escalations.
2. Ability to create A+ Content
Sometimes, a normal product listing is too plain and doesn't help your product conversions. However, if you own a brand registered in the Brand Registry, you will access a special tool called the A+ Content Manager.
The A+ Content Manager is a tool that allows brand owners to create a "landing page" with added features. These features include adding modules, tabs, enhanced images, texts, and other things that aren't available in most listings' standard, plain text description.
The added visuals and other modules that you can add to your listings can be a real game-changer. In fact. one of the benefits that you can gain from creating A+ Content is increasing your conversion rates.
One of the modules you can add using the A+ Content manager is the comparison module. This module allows you to compare different products with your brands to see their specs and features easily. When buying technical stuff such as computer CPUs and graphics cards, this is one of the first things that users look for. Creating these modules through the A+ Content manager can be a game-changer for your conversion rates.
Add Videos To Your Listings
This is probably one of the most underrated yet most important advantages that you can get as a registered seller in AMZ. Unlike sellers whose products and brands aren't registered, you can have access to adding product videos to your listings.
Conversions can spike up if you have videos on your listings. Sometimes, it is not easy to understand how to use your products just from product descriptions and instructions alone. However, a one-minute video can do more for your listing than a 1000-word description. Having a video can be the difference between getting your product added to the cart and a customer leaving your listing.

Create Amazon Storefronts
Storefronts can be created to engage more customers with your products. And this can only be accessed by brand-registered sellers. Stores act like actual landing pages from e-commerce websites that you often see on Shopify or Etsy. You can easily manage and promote your best-selling products with a storefront by adding headers, footers, and several content tiles.
If you aren't too adept at creating storefronts, you can also use a template to make your life easier. All you have to do is fill up the necessary fields with the required data and media, and it will begin building your storefront for you.
Similar to A+ Content, storefronts can also help boost your conversion rates. It helps "legitimize" the look of your store and make your products much more recognizable for customers.
Conclusion
Protecting your brand and intellectual property rights are your duty as a business owner. If you don't exercise this duty, protecting yourself from black hat sellers who are out to cause harm to your business will be difficult. Luckily, Brand Registry has made it easy for sellers to register their brands. Hopefully, the tips listed in this article have helped you understand how to make the most out of Amazon Brand Registry.
If you need help finding the best products to sell on Amazon and improving your brand's product listings, access to a powerful tool such as Zonbase is essential. Zonbase offers 13+ tools and services to help sellers and brand owners create optimized product listings that convert well.
Sign up for a free trial of Zonbase today and see how it can help your business grow.