Books have always been one of the cornerstones of AMZ's original retail business. After all, the eCommerce giant once started as an online bookstore before it transitioned into what it is today. Most third-party vendors make money by selling books that they didn't write or publish. But did you know that you can also publish and sell your books online through Amazon Kindle Direct Publishing?
If you enjoy writing stories but you don't have an audience yet, publishing can be expensive and difficult. Amazon Kindle Self Publishing presents a great opportunity to share your work with a vast audience all around the world. It allows anonymous writers without backers and connections to reach the top of the Kindle direct publishing author page. And the best thing about this publishing platform? All of this can be done without having to deal with a traditional publishing house. 
Imagine being able to share your stories with over 300 million people? Isn't that a great opportunity? Not only do you get to expose your written works, but you start to make money as well. Not many people, especially the older crowd, know about this platform. So if you are wondering what is KDP, this article is the answer to your question.
In this article, we'll explain what Amazon Kindle Direct Publishing is. We will also explore its benefits to self-published writers and how you can get started with Kindle.
Ready to learn about how Amazon Kindle Self Publishing works? Let's dive in.
What is KDP (Amazon Kindle Direct Publishing)?
So what is KDP? In essence, Amazon Kindle Direct Publishing is the self-publishing space of AMZ. This is a program that allows authors to self-publish and sell their ebooks to a huge audience. All of this can be done without engaging the services of a traditional publishing house. This makes it such an amazing free platform.
Authors can use Amazon Kindle Direct Publishing to publish Kindle eBooks and paperback books for free. Since this can be done within AMZ's ecosystem, there is no need to incur huge upfront costs. Aside from this, the KDP program also allows authors to retain full rights to their books. This is something typically not possible with a traditional publisher, making KDP a great option for independent authors.
Are you an aspiring author looking for a low-cost way to get your ebooks in front of millions of readers? Then KDP is the way to go! By joining this program, you get to list all of your books for free. You will only start paying AMZ once you have made a sale.

What are the benefits of Amazon Kindle Direct Publishing ?
Amazon Kindle Direct Publishing is such a unique and novel idea. Not only does it help aspiring writers reach the top of Amazon author pages and make money online. More importantly, it allows writers to be creative without having to cater to a controlling publisher.
But that's not the only good thing about the KDP program. Below are some more benefits of this publishing platform:
You can increase your sales rank
Just like physical items, your published ebooks also have their own sales rank. As a small, independent writer, this means you'll have the same chance and opportunity to get found as other known, well-established authors. If you can increase the ranks of your books, you'll have better chances to make more money on Amazon Kindle Direct Publishing. Thus, being able to increase your book's sales rank is a great reason to use the platform.
No need for huge capital investment
One of the biggest issues that you might bump into as an author is a lack of publishing money. Without it, getting your material out is nearly impossible. With KDP, however, you don't have to bring out huge capital investments. It is free to list your ebooks on the KDP program. However, you need to split the sales and revenue with AMZ. The share will depend on the royalty option you have chosen and how large the books' files sizes are.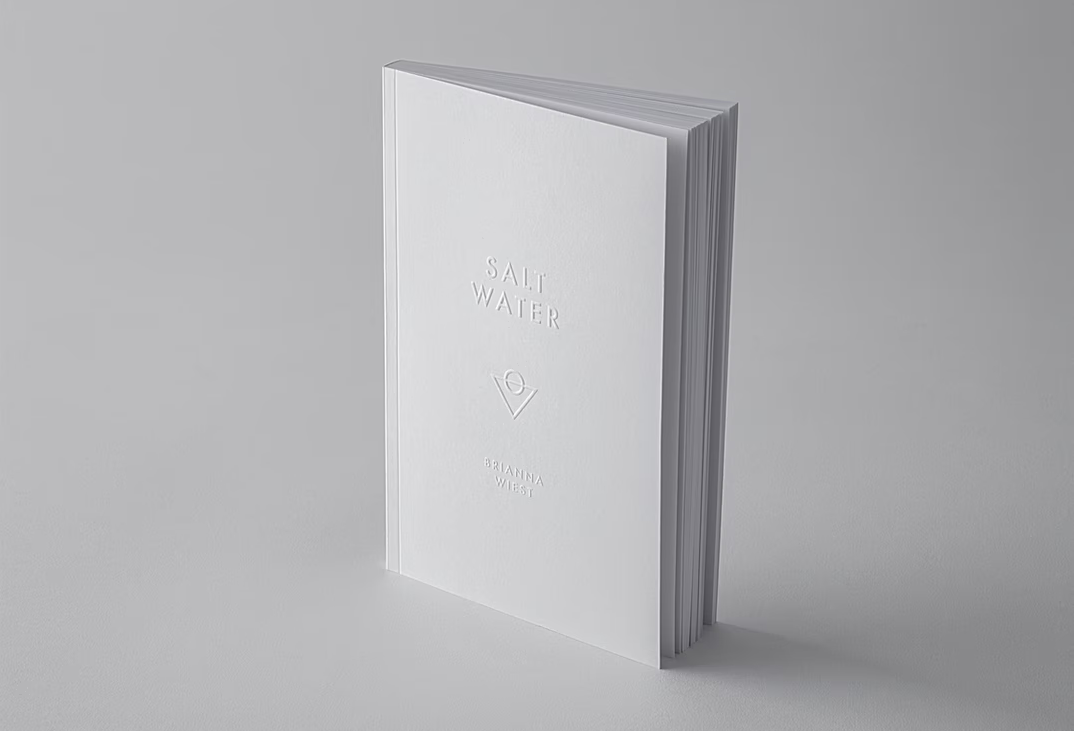 No publishing limits
So you have lots of ideas in mind and you want to publish as many ebooks as you can? No worries, KDP Amazon Self Publishing got you covered! In one account, you can write and publish as many ebooks as you want. You can even use different pen names if you want to write under a different genre or category.
You can publish both paperback and ebooks
While KDP's initial option is for publishing ebooks, there is also a way to print a paperback copy. All you need to do is use order a paperback copy of your book, and AMZ will do the rest. They will print it out for you, and even ship it to your customers. But the best thing about it? You don't need a minimum order to use the service since it is print-on-demand.
Access to a massive worldwide audience
One of the best things for authors when it comes to using the KDP Amazon Self Publishing is access to a worldwide audience. Imagine getting your books out in front of millions of people around the world? Can you do that as an independent writer with no upfront capital and connection with big publishers? Under normal circumstances, that would be impossible. But with KDP, this can be done. As soon as your ebooks get approved and published, the world can instantly see them on the Kindle store.
How does Amazon Kindle Direct Publishing Work?
While the process is as straightforward as it can be, some people still get confused as to how it works. To help you out, below are the steps on how KDP works and how you can start using the platform.
Create a KDP account by clicking here
Upload your book to KDP and publish your book.
Readers can purchase your eBook from the Kindle store and immediately download it to their device.
Readers who would prefer a paperback copy can also purchase the book.
With its print-on-demand technology, they can print and ship your book directly to the reader/buyer.
AMZ will pay you royalties for every copy of your book sold on the KDP platform.
What kind of content is allowed on KDP?
Below are some of the content that is typically allowed in the platform:
Children's books
Comics
Cookbooks
How-to-books
Novels
Fiction and Non-Fiction
Poetry
Biographies
Journals
Is Kindle Direct Publishing Worth It?
If you are a small, independent writer, using Amazon Kindle Direct Publishing is definitely worth it. Not only are you allowing your creativity to flow out, but you are making money as well. With how closed and inclusive the publishing industry is, small writers with no name are at a disadvantage. However, with the platform that AMZ offers, even small writers now have a fighting chance to get their books out.
On the other hand, if you are already a writer who has a following, KDP is also great. Using this platform to sell your books can help you connect with your readers easier. Furthermore, you can also acquire new readers along the way. With the huge exposure available, both aspiring and experienced writers can make the most out of this program.
How To Earn From KDP Royalties
So how do you make money on this program? It's actually fairly straightforward. For every book sold on KDP, you earn royalties, which is a percentage of the book's list price. The royalty structure depends on the book type.
Ebook Royalties
For eBooks, you have two royalty rates to choose from 35% or 70%. 
To be eligible for the 70% royalty rate, you have to satisfy certain requirements:
The book price must range from $2.99 to $9.99
If you're also offering physical books, the eBook price must be at least 20% below the list price for the paperback book.
Books must be available for purchase in all geographies across which a publisher or author has rights.
You must own the copyright to the book. Books in the public domain are not eligible for 70% royalty.
To be eligible for the 70% royalty rate on books sold in Brazil, Japan, Mexico, and India, you have to enroll in KDP Select.
You should note that the 70% royalty only applies to books sold in certain sales territories. For sales outside of those territories, the royalty rate will be 35%.
Books are eligible for the 35% royalty rate as long as they comply with KDP list price requirements.
Paperback Royalties
Paperback books have a fixed royalty rate of 60%.

KD Publishing Costs
It is completely free to list your books for sale on KDP. However, for paperback books that are printed on-demand. Printing costs are deducted from your royalties based on the page count. The ink type and the marketplace the customer ordered the paperback from also matter.
KDP: Getting Started
Ready to self-publish your book on KDP in no time? We'll walk you through the steps.
Create a KDP Account
The first step is to go to the KDP website and click 'Sign Up. If you have an existing account, you can log in with your username and password. If not, you should click 'Create a New Account.
Once your account is created, you will be required to fill in author, payment, and tax information. Once that's done, your account is set up.
Upload your book
To do this, click on "Create a New Title" and select Kindle eBook or Paperback. You will be required to fill in some information. 
Under the eBook details tab, you will input the Language, Book Title, Edition Number, Author, Description, Publishing Rights, and Keywords. 
The next tab is the eBook content where you will be required to upload your Manuscript, eBook Cover, eBook Preview, and eBook ISBN (optional). 
Finally, you'll have to fill in certain information under the eBook Pricing tab. Here, you can choose to enroll your book in KDP Select, then select the territories you want to list your book in. Afterward, you choose the royalty plan you want and set your booklist price. They will show you what your royalty will be, based on your list price.
And that's it, your paperback or eBook is published and available for sale. Pretty easy, right?
Market your book
Now that you have finished creating your account and publishing your first book, what's next? You want to climb high up in the rankings to make some money. And the only way to do this is to get your books to rank high by exposing them to potential customers.
Getting your work exposed in front of people through the Kindle countdown deal is a great idea. The Kindle Countdown Deal is a limited-time sale for kindle e-books where a lot of customers can get awesome discounts.
Aside from joining the countdown deal, there are many other ways to market your book. To help you out, we have listed some of them below:
Run paid advertisements
This is the fastest way to get the word out. You can run sponsored ads on different platforms to get more traffic. Facebook and Google Ads are great platforms that you can use to accomplish this.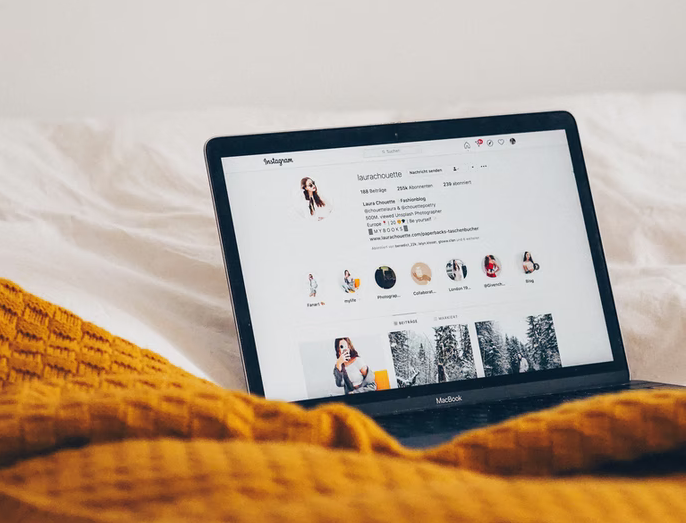 Work with influencers in your space
So you are selling a cookbook that is focused on healthy vegan food? Then why don't you work with vegan bloggers and video creators to help you promote your content? Working with known influencers in your space can help you get the credibility that you need. This can also help increase your sales and get your name out.
Join groups and forums
There are many groups and forums out there that help Kindle authors. You can search Facebook for groups where you can market your books and garner exposure. You can also sign up on forums that focus on the specific niche of your books.
Conclusion
Whether you're a well-known author or just aspiring to reach the top of the Kindle direct publishing author page, KDP is a great way to get your books in front of millions. With this program, you don't have to be at the mercy of big publishers anymore. It is a great opportunity not only to make money but harness your writing skills as well.
The benefits of using this platform far outweigh the cost, so this is an opportunity you should explore. Using the KDP platform is easy and straightforward. More importantly, it's open to anyone who has the patience to write content that others would enjoy.
Researching the best topics to write about in KDP can be daunting. There are so many factors to look at, and without previous experience, it can be difficult. However, there are tools such as Zonbase that can help you with this. Zonbase can track the sales history of Amazon products, including books. This can help you assess if the niche or category you want to write about can be profitable in the long run. With this tool, you can figure out what to write on Amazon Kindle Direct Publishing.
Start your journey today. Sign up for a free trial.