Starting a business is not something you should do without learning the ropes. If you want to start an online business, you have to learn how to sell products online. And if you wish to learn how to sell products online, you have come to the right place. No worries. We will untangle all the complexities. This way, all your questions about how to sell products online will be answered. Let's dive in!
Ways To Sell Online
Everything can be done online these days, including online shopping. So, if you have thought of starting a business, then you have probably thought of selling online. Setting up your business on the internet is easy, and the possibilities and options are limitless. There are many ways to start an online or e-commerce business. Here are a few of them:
Use an e-commerce website or store builder e.g Shopify
Sell on social media
Set up your own e-commerce website
Join an online marketplace
E-Commerce Store Builders
E-commerce store builders are digital platforms that provide apps for online selling. Sellers can merge their online stores and social media platforms with these apps. This way, a seller's social media audience can access the products listed in their online stores.
Also, when you put up a product on your online store, it'll be automatically uploaded to your social media page. If you like the idea of being able to manage your online store in one place, then this option is ideal for you. Also, an e-commerce store builder affords you the opportunity to start your business without having to bear the cost of launching your own website.

Sell on Social Media
Social media is no longer just a way to pass the time, it now doubles as a way to earn passively. Thousands of people are already earning from selling on social media. You, too, can join this category of people, and it's even better if you already have a large following on social media and a good knowledge of social media marketing.
Besides, almost everyone is on social media these days, so you most likely have an account already. If you do, then you're halfway through. All you need to do now is upload product images and prices. Then watch orders roll in.
Most social media platforms allow you to create business accounts, and this is a great way to help customers discover your products. This feature enables you to run ads and reach your target market better. It's easy to run an e-commerce business successfully on social media. Here are a few tips:
Post entertaining content:
People don't just want you to be in their faces. So ensure you try to post content to distract people from your products once in a while. It is also important to post regularly. So, make sure to use Hootsuite or Hootsuite alternative to schedule your social media posts and post content ahead of time.
Facebook and Instagram allow you to run ads. So if you want to reach more people and make more sales, consider running ads.
Upload high-quality product images:
Posting pictures of your products is the catch if you want to sell on social media. What you shouldn't do is post low-quality product images. Only upload professional product photos, but avoid overdoing it. You don't have to post too many times a day; just find the times when your followers are most responsive.
With social media, you will have to respond to potential customers manually and on time. So if you don't have much time on your hands, it may be a bit of a struggle.
Join A Marketplace
Online marketplaces are the easiest way to sell online and reach a global audience. And there are tons of marketplaces that you can join online. They include Amazon. eBay, Etsy, and Walmart. But in this post, we will talk about Amazon.
With online platforms like Amazon, you can sell as many products as possible. And your location is not a barrier. But there are many processes involved; product research, keyword research, and listing optimization are at the core.
There are Amazon software tools to help you execute these tasks, so you won't have to worry about them. However, the competition on most online marketplaces is stiff. Hence, you will also have to run PPC and google ads if you want to make sales.
And the good thing is that once you decide to sell online, you can use as many sales channels as possible. Social media and major online marketplaces give you access to a large audience. But, managing an online store across several e-commerce platforms can be difficult. Thankfully, e-Commerce store builders can help you save time.
Related: Amazon vs eBay
Set up Your E-commerce Website
If you would love to be an independent seller, this option is for you. Setting up your own website or online storefront allows you to play by your own rules. You will not be subject to an unfavorable algorithm or site updates. You can remove or add any feature you want.
Although this idea looks easy on paper, it may be difficult to pull off. This is because it is expensive, especially for beginners. If you are on a budget, it may not be your best bet to start your own online store. If you cannot set up your own online store, you should consider selling on Amazon. Statistics show that:
Of the above figure, 83% are profitable
This means that it is almost impossible to sideline Amz if you intend to start an online store. You can earn a significant amount of money every month if you learn the ropes of this platform.
How to Sell Products Online
Trying to figure out how to be successful online can be tiring. But you can end the struggle now. In this guide, we have provided a step-by-step process to walk you through the process of selling online.
Decide How To Sell Online
If you want to start selling products online, you will first have to decide what e-commerce platform you want to sell on. AMZN is the best choice for you, especially because of the various fulfillment options that the platform offers. AMZN also allows you to sell across many channels or marketplaces. If you do this, you can still use their fulfillment options. In this guide, we will focus more on selling on Amazon.
Selling on Amazon
Selling on Amazon is very easy, it's as simple as this:
Create an account and choose a selling plan
Create product listings (descriptions, images, and prices)
Choose a fulfillment method
Make sales and accept payment
Fulfill orders
It is that simple.
The AMZN marketplace is quite versatile; you can buy almost anything on the platform, and the same goes for selling. But if you want to start selling online through AMZN, then you should make sure you are choosing profitable products with relatively high demand because this online marketplace is highly competitive and you'll be competing with some of the world's biggest retailers.
If you use Amazon FBA (Fulfillment by Amazon), you will have to pay a bit extra, but Amazon will store and deliver your goods on your behalf. If you don't, you will have to use Amazon FBM (Fulfillment by Merchant), and that will require you to bear the shipping costs and fulfill orders yourself. These seller options make Amazon a remarkably attractive one-stop e-commerce platform.
Before starting, make sure to check Amazon's fees to see what you'll have to pay. Many new sellers rush into starting online businesses without having a clear idea of the costs involved. Don't make this mistake.
Once you have decided to start selling online through Amazon, you should also decide how you want to go about it. What business model do you want to use? Do you want to sell a private-label product online or be a drop-shipper? Would you rather be a wholesaler or use retail arbitrage? You can use whichever method works for you.
Choose what products to sell
When sourcing products for your Amazon store, try not to pick random products that you think will be good. Instead, choose products that people want to buy. It is more about your audience than it is about you. You may have the slickest online store and the best customer service around. But if you don't have good products, you will struggle.
Success on Amazon is dependent on your ability to find the best-selling products. If you are a beginner, you may struggle with product research. You can do away with blind guesses and not risk losing your money if you use AMZ software.
ZonBase Amazon Product Research tool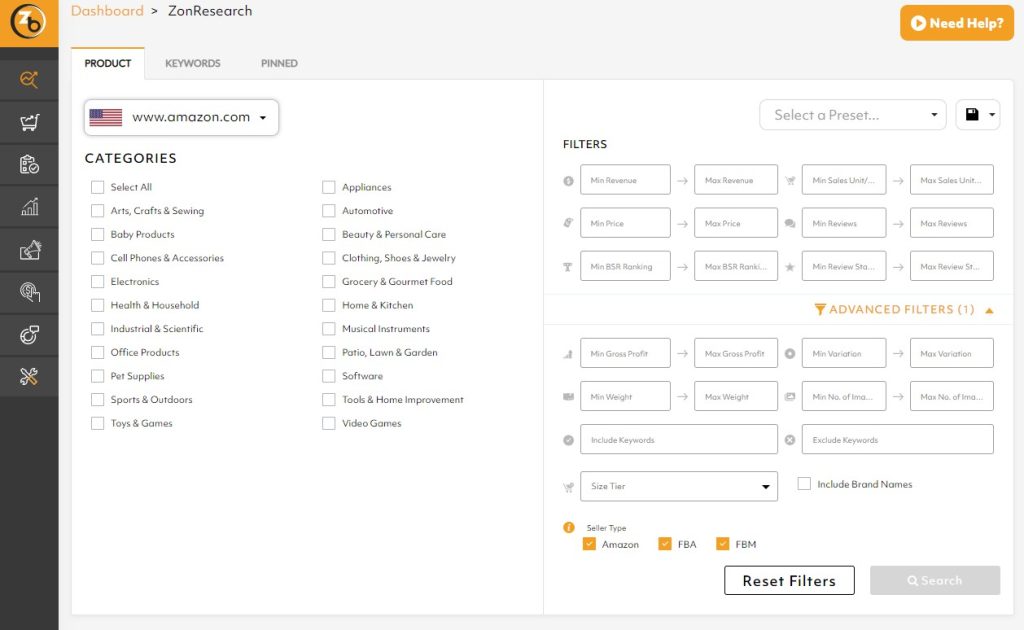 This product research tool will help you find the best-selling products on Amazon. It will also give you the latest product ratings and descriptions in seconds.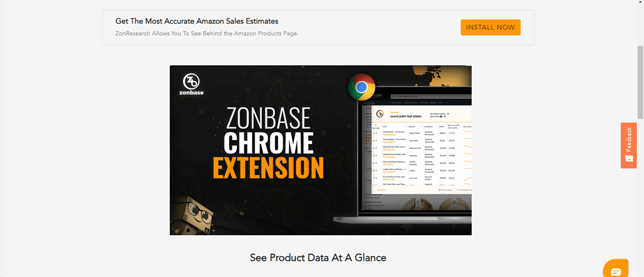 Isn't it great if you could find out all the details about a product before you settle for it? To help you do this, you will need an Amazon Chrome extension. Zon Chrome extension will give you quick access to all the product information that you need.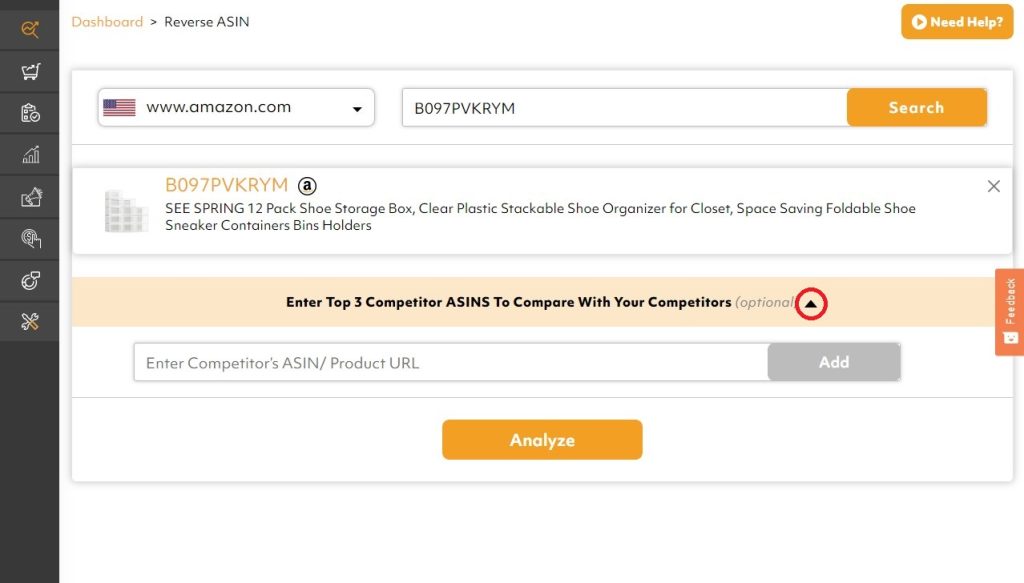 Research the right keywords. Especially your competitors' keywords. This will come in handy when trying to create the perfect product listing. The ZonBase Reverse ASIN tool lets you determine what keywords your competitors are using. And you can then use this insight to overtake them and increase your sales.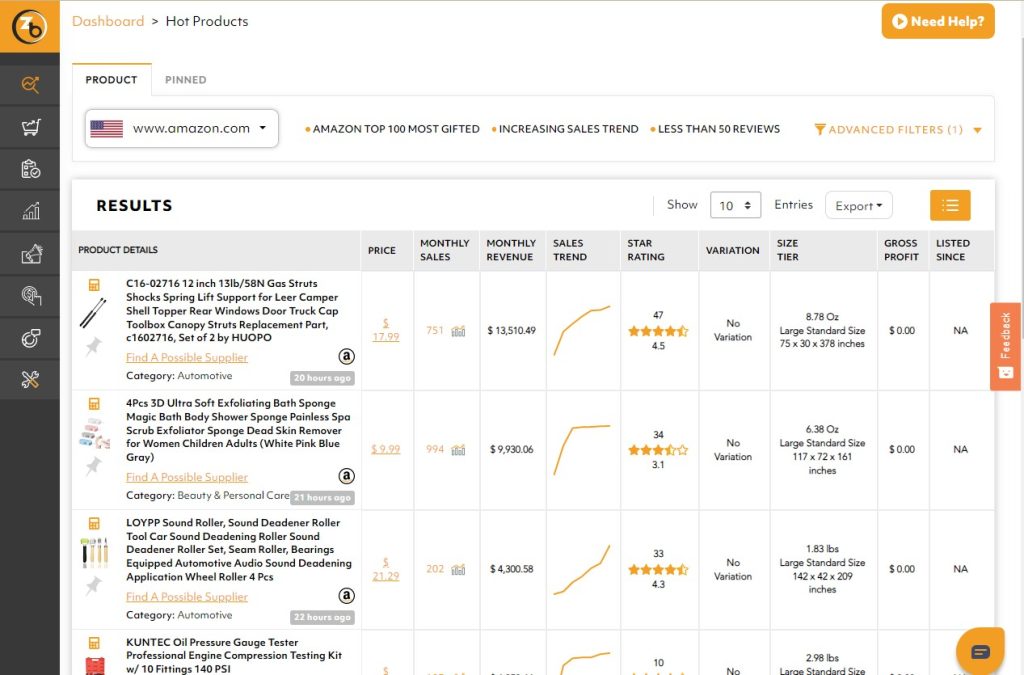 It is one of the few AMZ seller tools that use important sales trends and company reviews. It also sources other valuable information. It then creates a reliable, up-to-date, and solid database. The tool makes product research easy by handpicking your first, and then the next set of products for you.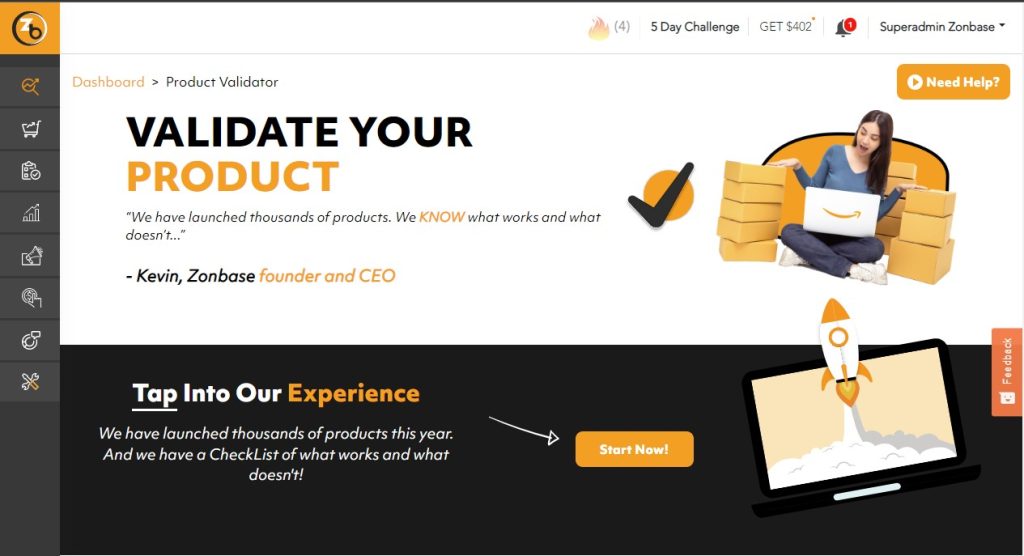 Are you considering a product but unsure of its demand? Confirm your product options with the ZonBase Product Validator. It helps you keep your risk as low as possible when you are selling on AMZ.
Create and Optimize Your Product Listings
Your product listings are the easiest way to make sales, so they need to be optimized for conversions. To do this, you will need to write great product descriptions. Then use clear, high-quality product images.
ZonBase comes with an effective photo enhancer tool. The tool will help improve your product images and captivate the attention of buyers.
It also houses many listing optimization tools. So you can create and optimize your listings for conversions.
Create an Online Sales Strategy
You must now consider your business strategy. If you want to build a successful business online, the last thing you should do is start out clueless and without a plan. From first-hand experience, we are aware of the challenges of selling products on AMZN. When you have found products for your store, it can seem like it takes a long time to find a buyer. As a first step, you should work out a business plan for your online store.
What is your online sales goal? What will your profit margin be? Who are your competitors? How will your store gain visibility so you can make sales?
Another way to make sure you close more sales is to get more reviews. And offer excellent customer service. Make sure you include some form of contact information. This way, customers can reach you, and reply to emails and phone calls promptly.
Amazon FBA Fees
If you read to this point, you are a beginner. Hence you need to take note of the fees involved. After learning about selling on Amazon, you must be ready to bear the cost.
Amazon offers two fulfillment options:
Fulfillment by Amazon (FBA)
Fulfillment by Merchant (FBM)
FBA implies that Amazon takes care of business processes on your behalf. So you won't have to bother about storing, packing, and shipping your orders. They will also provide excellent customer service for your online store.
In contrast, with FBM, you will be fully responsible for these processes. You'll have to manage inventory and ship orders promptly. As a beginner, managing these processes can be tough. So, FBA is the best option. But if you end up choosing Amazon, you need to factor in the costs.

Amazon fees are as follows:
Selling plan fees: If you choose the individual selling plan, you pay $0.99 for every sale. On the professional plan, you pay a flat-rate fee of $39.99.
Referral fees: This is a commission that Amazon deducts from every sale you make. It is quite similar to transaction fees, is charged by percentage, and usually ranges from about 8-15%.
Variable closing fee: Charged on items in the media category.
Fulfillment fees: Under FBA, Amazon handles storage, packing, and shipping for you. This is the cost you will have to pay for fulfillment.
Inventory storage fee: If you use FBA, your items will be stored in Amz fulfillment centers. Hence, you have to pay for storage. This fee varies based on how much space your inventory takes.
There are other seller fees, but they mostly apply to FBA sellers. If you use FBM, you'll have to pay only the first three fees above.
Related: Amazon Outlet Store Program for Sellers
Things to do before selling products online
Thanks to digitization, selling online has become one of the most profitable ventures in the world. Selling online offers lots of benefits from the opportunity to reach more customers to the convenience it offers customers. For this reason, lots of business owners and brands are experiencing a shift from selling their products offline to establishing their presence online.
While selling online is very profitable, it's not something you can achieve in a day, there are certain things you need to do before you start selling products online. Let's take a look at some of them:
Figure out what products you want to sell
The first thing to do before selling online is to figure out what to sell online. What products are there high demands for and how can you provide those products? Start from here.
Pick a proper business model
A business model guides the way your online shop will be operated. There are various factors that you need to consider when choosing a business model.
What type of products do you want to sell online
What capital do you want to invest to get your business up and running
How do you want to manage product storage and delivery?
Create a product pricing strategy
When a customer wants to buy a product the first thing they consider is their budget, and how much will it cost the to purchase such a product. Customers are more likely to go for sellers that provide good quality at affordable prices. Of course, while you as a seller want to provide affordable prices to attract customers, you also want to make a profit, this is why before you start selling online you need to devise a suitable pricing method.
Choose your preferred niche
How do you intend to enter the online market? In what way can you position your business to ensure that you reach the right customers and make sales? These are questions you need to figure out when choosing a preferred niche. Other steps you can take when researching your preferred niche are:
Analyze your business idea and draft out a business roadmap
Let's assume you already have a product and you've picked an appropriate niche for your product, how do you sell these products? You know you want to sell online but do you also want to have an offline shop, is your online shop going to be open every day of the week? How do you want to reach your customers online? All these questions come into play when analyzing your business idea.
After you've analyzed your idea you now have to write these ideas down and break them into a business roadmap. This is also known as your business plan. Your business roadmap consists of
your business goals,
an analysis of your potential competition and competitive advantage,
A business mission statement,
your marketing strategy and
method of record keeping.
Investigate and analyze your potential competitors.
If you do not know your business competitors you can not figure out your competitive advantage. So one thing to do before selling online is to investigate who competitors are, what are their marketing strategies, what unique offers they use to attract customers, analyze their social media presence, what kind of conversions are they involved in, and how they carry out product pricing. By investigating these, you will be armed with the required information to move forward.
Set up your online shop
Setting up your online store is the first step in executing your business roadmap. You need to establish your online presence. There are numerous platforms you can utilize to set up your online shop and Amazon is one of the best platforms you can use. Setting up your online store on Amazon is free, really simple, and requires little time.
Research your target customer
Customer research is a must. You need to be able to figure out what problems your target customers face and how your products can help them solve these problems. The best way to analyze your target customer is to create a customer persona. This is a representation of your target customer's age, hobbies, location, interests, educational level, and job. The goal is to figure out how your customers think and walk through the sales funnel.
Asides from this researching your competitor customers will also aid you in analyzing your target customer and coming up with a competitive advantage.
You can also reach out to your target customers through surveys, polls, and questionnaires.
Select an appropriate sales channel 
Another major thing to do before selling online is to figure out your sales channel. Yes, you want to sell online but what platform do you want to use to sell online?
Do you want to open an online store that you control yourself without involving a middleman?
Do you want to list your product on an online marketplace?
Do you want to make social media your primary sales point?
Do you want to sell as a wholesaler to other online Sellers?
You need to consider the pros and cons of all these sales channels and decide which works best for you.
Choose a suitable and effective payment processing method 
As an online seller, one of the things to do before selling online is to set up a payment processor to handle all the payment operations involved in your business. There are different payment processing methods available for online sellers.
Digital wallet
Offering installment
Card payment options
Select an appropriate product delivery method
Ensuring effective product delivery is very important in achieving customer satisfaction. Customers want fast and safe product delivery. It is your job to ensure that products get to the customers in the right condition and on time. This is why selecting the appropriate delivery method is important. Thankfully as a seller on Amazon when you opt for the FBA program, Amazon handles product packing, delivery, and storage. That's one less thing for you to worry about.
Carry out product marketing 
Your account has been set up and your inventory is stocked, it's time for each of your target customers and the way to do this is through effective product marketing. There are various strategies you can employ to market your products, from social media marketing, SEO, and paid advertising on Amazon to partnering with influencers. You can even decide to reach out to your target customer through email marketing.
Conclusion
Selling on Amazon is not as tough as it sounds if you do it the right way. And learning how to sell online is not the end of the journey, you must also learn how to manage your time. This is even more important if you'll be juggling many priorities. One of the best ways to do this is to automate your online store.
You can use Amz Automation and Amazon seller tools for this. This way, you get a chance to make more money. But, you also have more time to have fun.
Now that you know how to sell products online, don't waste any more time, you can go ahead and start selling on Amazon!