Amazon is fast becoming the first port of call for aspiring entrepreneurs who want to start an online business for extra income, or even as a full-time hustle. As a result of the massive influx of sellers over the years, the competition in the marketplace has increased exponentially.
Hence, to succeed on Amazon, you will need to constantly think of new ways to boost profit. This may involve expanding your product catalog, venturing into private labeling, or even expanding into other Amazon marketplaces.
Sadly, none of this is possible without proper financing. And even though there are cost-effective Amazon business models, the cost of starting and scaling your business may still be overwhelming depending on the model you choose. If you're just starting out or haven't saved up enough, raising capital or business funding may be a struggle. This is where Amazon lending and other business financing options come in.
As important as business financing is, securing business loans often turns out to be a herculean task for sellers. Most financial institutions do not provide loans to small businesses particularly those just starting on Amazon. So what options do you have?
We'll discuss a couple of financing options and tell you everything you need to know about Amazon lending.
Related: Amazon Global Selling — Everything You Should Know.
What Financing Options are Available for Amazon Sellers?
Business funding is a necessity, however, it's important to be fully prepared before seeking out funding options for your business. So, before seeking financing you need to assess your financial situation.
First, you should determine how much money you need. How much you can afford to repay? What is your credit score? You will also need to identify your financial needs, and what you plan to use the funds for. Do you want to purchase more inventory, do you want to expand your business, or focus on marketing and advertising?
After answering these questions, you can then proceed to research your financing options.
Amazon is a great place to start your research, they offer financing (Amazon lending) for sellers who are looking to expand their businesses.
Apart from Amazon lending, there are other financing options like Merchant cash advances, Amazon line of credit, SBA microloans, peer-to-peer lending, and even personal loans.
We'll discuss all these financing options, but first, let's take a look at Amazon lending, the eligibility requirements, interest rates, and everything else you should know.
Amazon Lending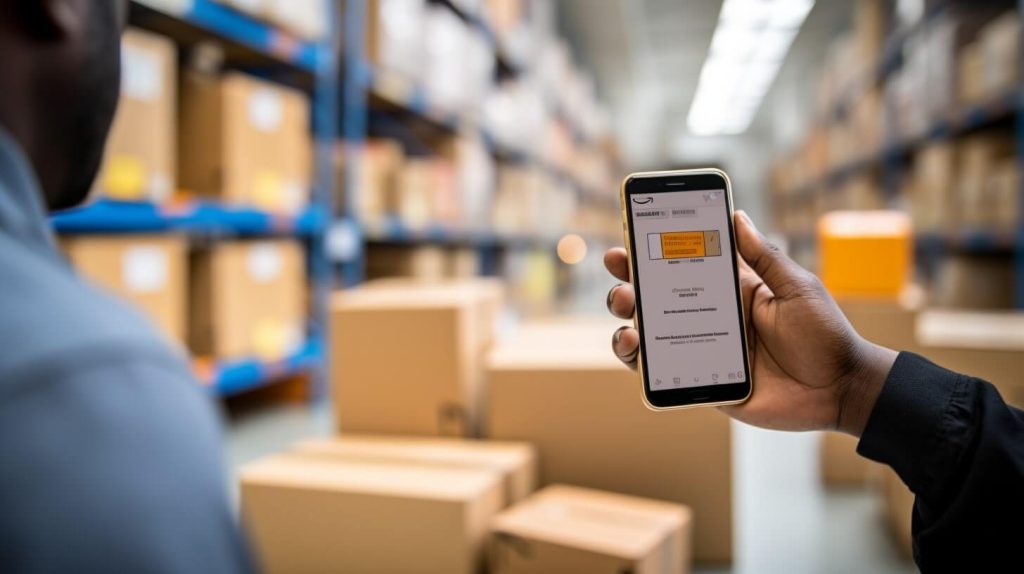 This is a financial program through which Amazon offers loans to eligible sellers. The program is designed such that eligible sellers who are looking to obtain loans for their businesses will get invitations for loans. Amazon will provide funding for eligible sellers, to help grow their businesses.
Loan invitations are sent to sellers that meet certain criteria, and the loans usually range between $1000 to $750,000.
These loans can be used to purchase inventory, carry out product advertising, or online store branding.
The best part is that the repayment terms are usually very flexible, ranging from 3 to 12 months. The agreed-upon monthly repayment amount is usually deducted automatically from the seller's account monthly.
Interest rate
The interest rate usually varies from seller to seller, based on Amazon's assessment. It often depends on the seller's creditworthiness and sales metric. Some sellers have however received as low as 3% APR (annual percentage rate) and as high as 17% APR.
Eligibility
Amazon gets to determine whether or not a seller is eligible, and eligible sellers are notified via their seller account. Although no one knows the exact criteria for eligibility, however, there are certain factors that Amazon considers when choosing eligible sellers. A few of them are outlined below:
Sellers must have been active on Amazon for up to a year.
Sales metrics must show a progressive increase in sales.
The seller must possess good customer satisfaction metrics and be devoid of any serious customer complaints within the last 6 months
Compliance with all Amazon listing policies
Total sales within the past year must be up to $10,000 and above.
Do note that this funding option is most suitable for sellers who are looking to expand their businesses. You should only accept this loan invitation if your sales have shown a consistent increase in the past months and you are in need of funds to purchase more inventory.
Benefits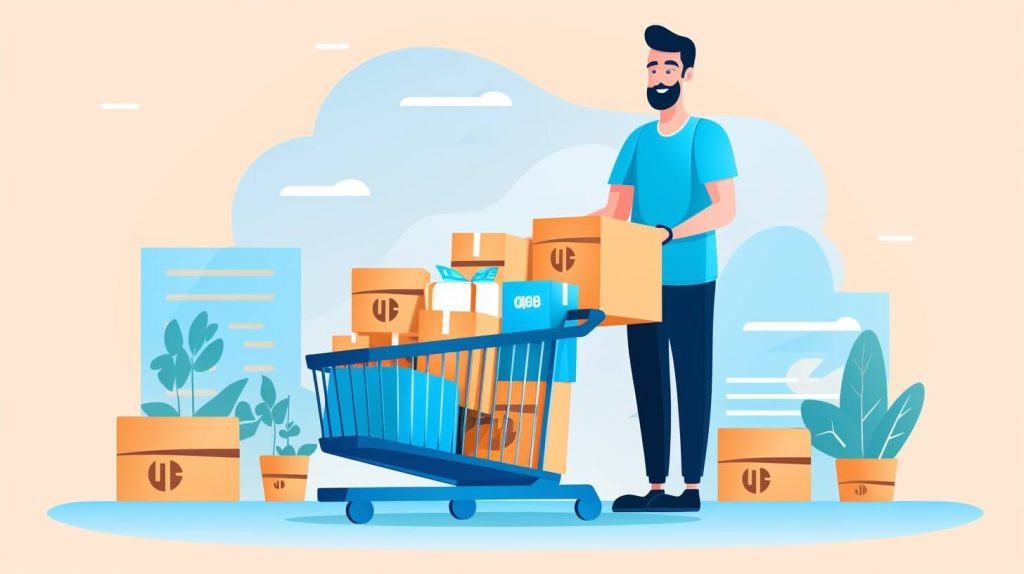 Loan approval is very fast and can come within 5 days.
Once a loan is approved, funds are deposited directly into the seller's account.
There are no origination fees, prepayment fees, or application fees.
Amazon doesn't check seller credit scores and the loan does not affect your credit score
Funding amount and terms are usually based on your business's financial situation, metric and sales history.
Other Amazon sellers have reported that the interest rates are usually low at a boy 16% for a 12-month long loan.
Cons
Repayments are deducted automatically from the seller's Amazon account, this means you have limited control over the repayment process.
The funding is usually only suitable for business operations like purchasing inventory.
Because Amazon lending loans are short-term loans, monthly payment fees will be high.
These loans are only suitable if your sales are increasing or consistent, a sudden decline in sales may make it difficult to repay the loan.
You need collateral to obtain this loan, if you are unable to repay the loan Amazon has the right to claim the collateral.
Application Procedures
As we mentioned earlier, Amazon lending is an invitation-only funding option. So you cannot obtain business funding through this means unless you have been invited by Amazon.
Thankfully, there are other easily accessible funding options to aid your business growth.
Other Financing Options for Amazon Sellers
Amazon Merchant cash advances
This is one option of financing for sellers who need quick access to funding. Merchant cash advances allow sellers to obtain cash advances from Amazon when they need it.
This funding option offers a more flexible repayment plan because of the capped rates, no fixed term, no personal guarantee, no credit checks or excessive paperwork, and no late fees. However, there is a minimum loan amount of $500 and a maximum loan amount of $10 Million.
Eligibility
The merchant cash advance is an invitation-only loan that will be available for sellers who have been active for at least three months.
Apart from Amazon, some independent organizations offer merchant cash advances but these may come with more requirements. But the good thing is that they are not invitation based, so you can apply for merchant cash advances from independent organizations. Here are a few things to note about independent merchant cash advances.
The repayment term is based on the business's sales and often depends on a set of terms that have been agreed on by the seller and the lender. The lender will automatically deduct the agreed repayment sum from the seller's card or bank account until the loan is repaid in full.
The loan amount varies depending on the seller's financial situation and the repayment time is usually about 18 months.
Interest rate
There's usually no fixed interest rate. The cost of the loan is usually calculated as a factor rate which is a multiple of the loan amount but usually ranges between 1.2 and 1.4.
Eligibility
The merchant cash advance is usually available to sellers who can meet the following requirements:
The seller must have a credit card sales or regular bank deposit.
The seller must meet certain revenue and credit score requirements set by the lender.
The seller is required to possess a good CIBL score. This score must be in alignment with the score required by the lender.
The sellers will also be required to provide some documentation, a few of which are listed below:
Proof of business location
Documentation showing information on all previous and existing loans.
Evidence of annual sales
Business financial documents for the past two years should include Balance sheet and tax returns
Order copy
PAN card
Proof of Identity issued by your state
Benefits
Unlike Amazon lending, this option of financing for Amazon sellers requires no collateral.
It's a quick source of funding.
No fixed repayment schedule.
It does not affect your credit score.
The application process is quick and easy.
Cons
Merchant cash advances come with high fees and interest rates.
Since repayment is based on a percentage of various sales volumes, sellers may struggle to make payments during slow sales periods.
Repayment terms are usually fixed which limits the sellers' ability to manage cash flow.
Sellers are usually unable to change their merchant processor until they've completely repaid the loan.
Application Procedures
The application process is quite straightforward. Here's what you need to do:
Fill out an application form while also providing the necessary documentation and information on your business.
You'll need to provide your credit card processing details and bank statements.
You'll also need to provide PAN credit information and proof of identity for verification.
After you've provided the required information, your application will be reviewed after 24 hours, you should receive your approval notice.
Before funding is credited into your account you'll need to change your credit card processor and agree on details like the repayment amount, payment percentage, advance amount, and terms of the advance.
Amazon line of credit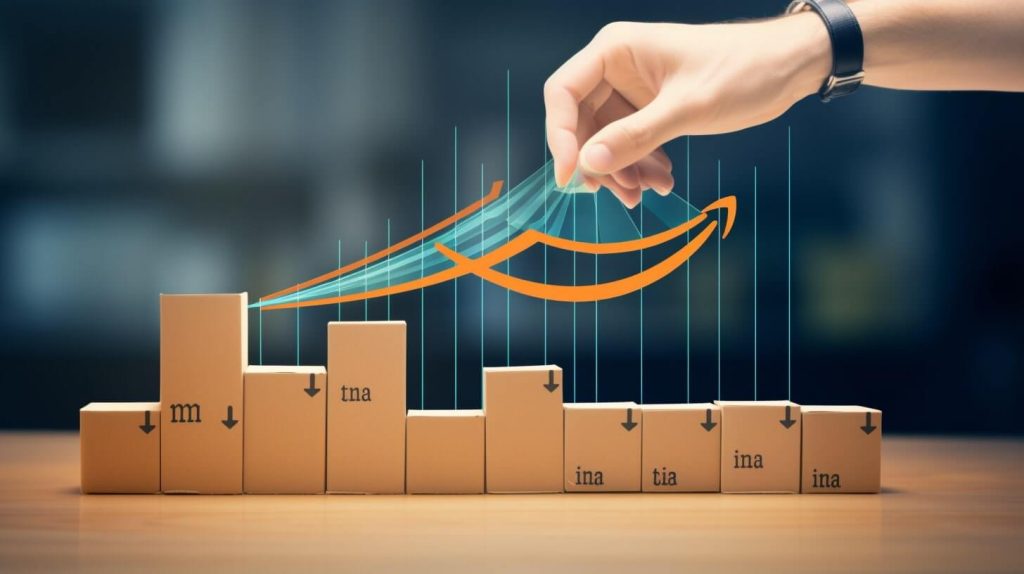 Amazon, in partnership with Goldman Sachs, is helping to provide the seller with financing options in the form of the "Business line of credit".
This funding option is designed to enable sellers to request a line of credit and pay for them over time. Obtaining loans via the line of credit option is less stressful and the best part is that you do not need to take out the funds after the loan has been approved, you can wait till you require money to invest in your business. Sellers can get up to $1 million in loans.
Interest rate
The interest rate usually ranges from about 6.99% to 20.95% and the length of the loan repayment is usually very flexible ranging between 6, 12, and 18 months.
Eligibility
Although there's not much information on the eligibility criteria for Amazon's line of credit, it's usually on an invitation-only basis. When you meet the requirement, Amazon sends you an invitation and you will be redirected to Marcus website to confirm your eligibility and begin the loan acquisition process.
Afterward, Amazon will send your merchant details that will be used to underwrite your line of credit with Goldman.
Benefits
You can get access to line credit of up to $1 million in loan.
The application process is usually easy and fast, it can be done online and you'll get a reply fast.
The interest rates are usually fixed.
You can get access to funds you can use to expand your business like for buying inventory and product marketing.
Risks and considerations
Interest rates are usually higher than other financing options like Amazon lending.
Delayed payment of loans usually leads to additional late payment fees.
You'll be required to pay a maintenance fee if you don't use up to 30% of your credit line.
You can not control your eligibility, it's determined by AMZN.
How to apply
As stated earlier, you can not apply for this loan because Amazon sends out invitations to eligible sellers.
SBA microloan
SBA microloans are small loans offered by the U.S. Small Business Administration (SBA) to provide financing for entrepreneurs who are looking to start or expand their Amazon businesses. These loans can range from $500 to as high as $50,000 and can be used to buy inventory, carry out marketing and pay for other business operations.
SBA microloans typically have repayment terms of up to 6 years which makes them option of financing for Amazon sellers. Do note that the repayment term may vary depending on the lender. In addition to providing funding, SBA microloan intermediaries also provide technical assistance and training to help small businesses succeed.
Interest rate
SBA microloans have interest rates ranging from 8% to 13% APR annually.
Eligibility
Here are the eligibility requirements to qualify for the SBA microloan:
Your business must be a small business according to the SBA standard.
You must demonstrate the ability to repay the loan by showing that your business has not had any bankruptcy issues in the last 2 years.
You may also be required to provide collateral and a personal guarantee. The SBA microloan intermediaries usually have certain credit requirements that sellers are expected to meet to qualify for the loan.
Benefits
SBA microloans typically have lower interest rates than other types of small business loans.
The longer repayment terms provide businesses with lower monthly payments and more flexibility.
Some microloans offer additional mentoring to sellers.
The loans can be used to cater to a lot of business needs from inventory sourcing to starting capital or business equipment.
Risks and considerations
The loans cannot be used to pay off debts.
You need collateral to secure the loan and the application process is usually long so it may take a while before the loan gets approved.
You must provide personal financial statements as well as a business license.
How to apply
The SBA works with different lenders to provide funding portions to Amazon sellers. You can check for suitable and legit intermediary lenders in the SBA program here.
Peer-to-peer lending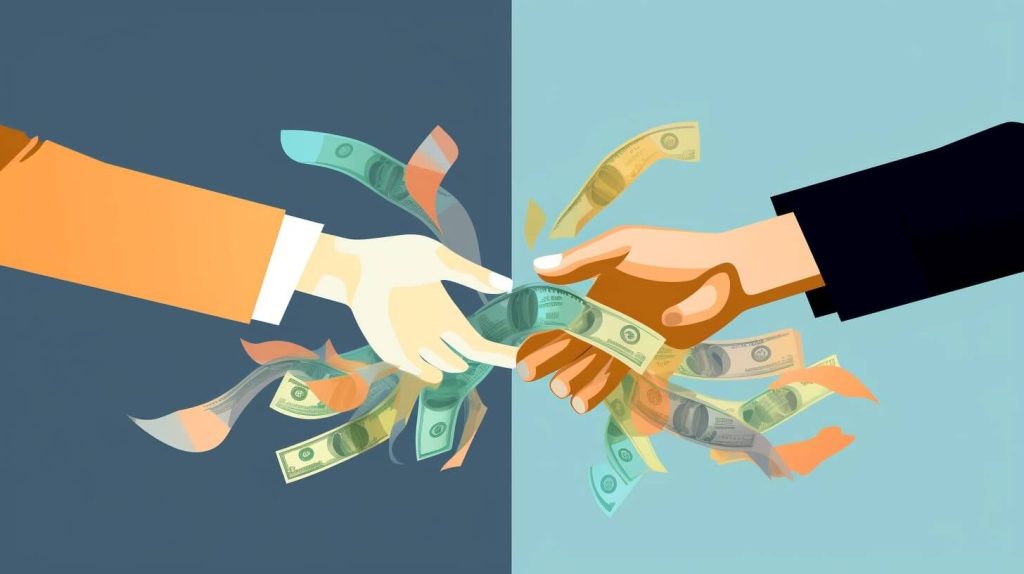 Peer-to-peer lending usually takes place without the involvement of financial institutions. Sellers looking to borrow money are usually matched and connected with individuals looking to lend money. Instead, there is a lending platform or website which acts as an intermediary and facilitates transactions between the two parties.
Unlike other financing options, you do not need to send an application for a loan to the lender. What you do is go on the peer-to-peer (P2P) website, set up an account, create a profile and pitch your business.
You'll be required to provide the amount you are looking to borrow and the interest rate you are willing to pay for such an amount. The lenders, known as investors, will then bid for your loan if they are satisfied with your credit score.
However, there may be other requirements you will have to meet to qualify for this loan and all investors may have different requirements.

Interest rate
The interest rate varies between 4.5% to 9.5% depending on the lender.
Eligibility
To apply for these loans you'll need to provide documents of your credit score, financial records, and a business plan. If your credit history and sales volume is good enough you're most likely eligible for this loan.
Benefits
These loans are available to almost all types of businesses.
You do not have to repay the loan until you start making use of funds obtained from the loan.
Eligibility does not depend solely on your credit score.
Sellers may obtain loans with lower interest rates than traditional banks.
Risks and considerations
The approval process may take a while, and this may not work for sellers who need quick working capital.
You must be able to provide sales history and records for at least the last 6 months.
How to apply
To apply for the loan, go to the P2P website, set up your account, create a profile and you can proceed to pitch your business. Be sure to state the amount you want to pay, as well as the interest rate. Once this is done, you can wait for investors to start bidding.
Personal loans
Personal loans are typically unsecured loans that are usually offered by banks, credit unions, and fintech lenders and often have fixed or variable interest rates and repayment terms.
These loans are referred to as unsecured loans if they are not backed by collateral, but if they do, then they are secure loans. Personal loans can range anywhere from $1000 to $35,000 and the typical repayment timeframe is between 2-7 years.
Interest rate
Interest rates usually depend on the borrower's credit score, income, and some other financial factors.
Eligibility
Eligibility for these loans usually depends on your credit score and income level.
Benefits
Great for new sellers.
You get to pay a fixed amount monthly.
Quick access to funds; usually within one business day after loan approval.
Risks and considerations
Relatively higher interest rates compared to other financing options
Loans are obtained in your name not your business name.
Not advisable if you struggle financially or have existing debts.
A low credit score translates into a high-interest rate, so the lower your credit score, the higher your interest rate.
How to apply
You can search for a personal loan lender on Google to get a list of options available to apply to.
FAQs about Financing for Amazon Sellers
Are Bank Loans a Good Funding Option?
Bank loans are typically considered personal loans too, however, they are often difficult to secure because of the long list of documents involved. You will also need to provide collateral, a business plan, tax history, and credit history. Additionally, you may be unable to secure a bank loan if you need less than $100,000.
What is the Best Funding Option for My Amazon Business?
Non-traditional lenders like fintech lenders, Amazon lending, and lines of credit are better funding options for sellers. They are more likely to understand the unique needs of your business and you have a higher chance of securing funding from them based on your sales history.
What if I don't qualify for a loan?
If you don't meet the eligibility requirements for any of the funding options we have outlined, your best bet would be to start small. You can consider starting with little capital or selling used items on Amazon.
Final Words
Every financing option comes with unique risks and benefits. Don't be in too much of a hurry when trying to secure funding for your business. Take out time to do your due diligence and weigh your options carefully before settling for any financing option. If you're looking to sell on Amazon, consider Amazon lending first and if it does not meet your criteria, you can explore other options.