When it comes to converting visitors to buyers, positive reviews are your best bet. In the same manner, negative reviews, especially if they are from fake accounts and bots, can be devastating. Learning how to delete Amazon reviews that impact your business, especially fake ones, is very important.
Your listing's product copy may be superb and your product images might be so encapsulating. But at the end of the day, your potential customers need proof that your product actually works. And there's no better way to find out than reading reviews from past customers who have bought your product, right?
Importance of Reviews In Your Business
According to research by Statista, it shows that over 90% of Amazon customers trust product reviews. This amplifies the importance of positive reviews even more. If almost 9 out of 10 customers believe what they read in the reviews, you surely don't want negative ones. It can really impact your store's reputation. This is why you need to learn how to delete Amazon reviews that negatively impact your business.
Benefits of Having Positive Amazon Reviews
There are so many effects that getting a positive review has on your online business. When you are just starting out as a seller, a bunch of positive reviews can boost you to the top. Here are some of the most common effects of positive reviews:
Earn your customer's trust
With positive reviews, you can earn customers' trust. This should be the most obvious reason why you must strive hard to get them in your store. A positive review is like an affirmation that your store is legitimately doing right. Even if your products aren't as great as your competitors, having a bunch of good reviews can even out the field.
Unfortunately, you won't always receive glowing, positive. No matter how great your product or customer service is, you can't please everyone and an unsatisfied buyer may leave a negative review.
Boost Your Conversion Rates
Another glowing effect that positive reviews have on your business is the boost in conversion rates. Sellers with a higher percentage of good reviews are more likely to make sales than their peers. Compared to those sellers with mostly negative ones, you already have a headstart if your store has lots of positive ratings.

Ranking Boost
This is an indirect effect of having positive ratings on your store. When you have a higher conversion rate, more people are likely to recommend and purchase your product. The Amazon algorithm sees this and treats it as a natural indicator of a good seller. To reward you for this endeavor, AMZ is more likely to put your listing higher on the search results. This is an important game-changer because of its implications. Without having to spend so much money on paid ads, you can easily climb over your competitors' listings. It will save you a lot of money in the long run.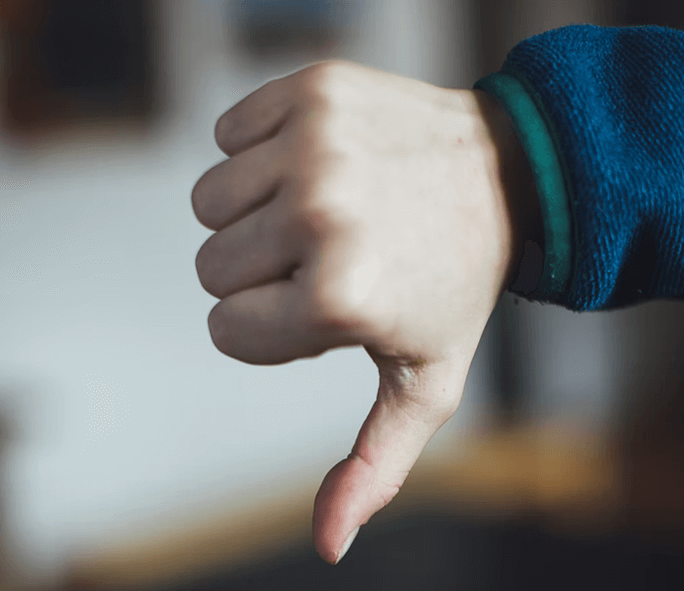 Positive Effects of Having Negative Amazon Reviews
No matter how great your services and products are, there will always be a customer who will leave a negative review. At some point in time as a seller, this is just an inevitable reality that you can't stop from happening. Even if you know how to delete Amazon reviews, it is sometimes encouraged to have them around. Why? Because not all negative reviews are bad. Below are some of the positive effects that you can get from having negative reviews.
It Makes Your Store More Credible
Have you ever seen a brand or a store that has zero negative feedback ever? I would bet you a hundred quids right now that you won't find a big brand that has no negative reviews. Getting negative reviews is just a normal part of being a seller. A negative review every now and then wouldn't really hurt your reputation. Not unless it is a fake review done to target you. When it happens, you should learn how to delete Amazon reviews like this.
It Shows How You Can Improve Your Products
Don't look at the negativity, but instead check for the hidden opportunity. What do we mean by that? Simple. A negative review, done in a constructive manner, can highlight the weaknesses of your products and services. It's actually a very precious opportunity for your research development and improvement. Some companies spend millions of dollars trying to find the weaknesses in their products. However, you can easily pinpoint this by reading a criticism that comes straight from your customers. You don't always have to ask how to delete Amazon reviews that are negative. As long as you know how to address the problem, there is always an opportunity to improve.
Customers Can See How You Respond To Criticism
One of the most important things about having bad feedback on your products is how you respond to them. Since customers can see how you reply to negative feedback, this can be a golden opportunity. By responding in a positive manner instead of fighting fire with fire, you can win your customers' sympathy. This is an avenue where you can show customers that you care and you will do right by them.
How to Get More Reviews on Amazon
The truth is, customers hardly leave reviews on their own unless they had a very bad experience. It's not rocket science but simply basic human nature. When we experience something good, we are less likely to remember it. But when we experience something bad and traumatic, we are more likely to rant and remember it.
Because of this, you have to be proactive about getting reviews from your customers. It's not enough that you leave it to your customers. You need to grab them by the hand and lead them to leave you a review.
Here are some ways to get customers to leave reviews about your product.
Use the "Request a Review" button on Amazon
When you view a customer's order details within Seller Central, you will see the 'Request a Review' feature. Once you click this button, Amazon sends an automatic email to the buyer, requesting they leave a review or rating for your product.
Create a mailing list
The "Request a Review" feature is great, but the emails are from Amazon, not you. For a personal touch, you should send follow-up emails to your customers, requesting reviews. regards buyers as its customers, not yours, so you won't be able to access their email addresses. This means you have to build a mailing list on a platform outside of Amazon, which can be tedious. One of the things you can do is request their email addresses on social media.
Alternatively, you can create a blog where people can subscribe. Also, you can add product inserts such as pamphlets that encourage people to join your mailing list. One of the best solutions for this problem is running a contest or a giveaway. By giving them the incentive to leave their contacts and emails, you are more likely to be successful in building a list.
Enroll in the Amazon Vine program
Under the Amazon Vine program, trusted reviewers are invited to give honest reviews of products. Once you enroll your product in the Vine program, you have to submit 30 product items. The Vine Voices will test your products and give an unbiased review. To enroll in the Vine Program, you have to be enrolled in Brand Registry and have less than 30.
Place Product Inserts In Orders
You (or your supplier) can insert a card in a product's packaging thanking a customer for their purchase and asking them to leave a review. Your product insert can also contain a QR code with a link to the product review page, or to a landing page containing a request for a review. You should ensure that your request complies with Amazon's Customer Product Reviews Policies.
Since Amazon prohibits you from requesting only positive reviews, there's a possibility that the buyers you reach out to may leave negative reviews.

How to Delete Amazon Review
As mentioned earlier, you can't delete negative reviews whenever you please. Even if you know how to delete Amazon reviews, you are not always allowed to do that. You can only delete negative reviews, or more accurately, request Amazon to delete negative reviews, under special circumstances.
If the review violates Amazon's community guidelines, then you can request that remove the review. Here are some instances where Amazon will remove a negative review:
The customer provides feedback about the seller but does not actually review the product.
The customer uses obscene and profane words, and posts hate speech in the review.
The review contains obscene, pornographic, and lewd content, as well as nudity and sexually explicit images.
The review includes other people's personal information, such as phone numbers and email addresses.
The review promotes products on a non-Amazon website.
The customer has posted multiple negative reviews for the same product
The review supports illegal conduct
The review was posted by a competitor
To request Amazon to delete a review that violates Amazon's guidelines, take the following steps:
In your Seller Central account, head to the product detail page.
Beneath the review, you will find a "Report Abuse" link which you should click
A popup will appear, with a field in which you can enter the reason why you find the review inappropriate
If you do not find a Report Abuse link, or you would like to explore an additional avenue, you can also send an email to community-help@amazon.com. Your email should include, information about the review, such as the name of the reviewer, the date and time the review was posted, the ASIN of the product, and your reason for believing the review violates guidelines. This is how to delete Amazon reviews effectively.
However, this feature is not a loophole for getting all negative reviews. You should only report abuse or send Amazon an email if the review conflict with Amazon's review guidelines.
What is the Amazon Review Removal Policy?
Not all bad reviews are untrue, however, some may be false or malicious. Amazon's review removal policy can help you identify inappropriate reviews. The policy is outlined below.
Customer reviews should be focused on the product, not on the vendor.
Amazon prohibits reviews that compare costs, alternatives, and product availability.
Customer reviews should not be defamatory, harassing, threatening, or incendiary (i.e. should not contain profanity and hate speech)
Reviews that provide email addresses or personal contact details are prohibited on Amazon
Sellers can delete reviews that promote other goods or website addresses
Sellers can remove reviews that request payment in exchange for competitive content reviews
Unfavorable reviews from the same consumer regarding a single item
If you receive a negative review that does not conflict with guidelines, you should reach out to the customer even if you do not agree with the review. Amazon allows sellers to respond to reviews by adding a comment. Your tone should be respectful and polite. Apologize to the customer for their dissatisfaction with the product, and ask them to contact through Buyer-Seller Messages to resolve the issue. Your public comment helps to diminish the effect of the negative review. This is how to delete Amazon reviews without getting reprimanded.
While you can't ask a customer to delete their negative review, resolving the issue may spur them to delete the review or edit the review with a positive update.
Other Ways to Get Rid of Negative Amazon Reviews
Notify Amazon about Accidental Seller Rating
Not all customers understand the difference between product reviews and seller ratings, so reviews may occasionally appear in the seller rating section. You can also request to have the "review" removed in this situation. To do this, just fill out the form on Amazon's Feedback Management form.
Focus on Getting More Positive Reviews
Another strategy is to get more positive reviews, this will help to "conceal" any negative ones. Negative reviews may become relatively insignificant if you have more positive reviews. So, if you're unable to get Amazon to delete your negative reviews, feel free to help yourself by getting more positive reviews.
Conclusion
Negative reviews can mar your business and negatively impact your sales and ranking. As an Amazon seller, you should be proactive about dealing with negative reviews. Amazon may remove negative reviews if the content violates its guidelines. However, the more important step to take is to do your best to prevent negative reviews altogether. Make sure your product listing is optimized and contains accurate information and clear images. Your customer service should be top-notch, and your product of good quality.
For a hitch-free experience as an Amazon seller, use Zonbase, an all-in-one software tool that helps you with product research, keyword research, listing optimization, and more. By using Zonbase, you can improve your product listings and remove any claims that can mar your product. A good product listing, with honest information and details, goes a long way in winning over customers' trust. Zonbase has its own Listing Optimizer that can help you in this endeavor. With this, you won't have to worry about how to delete Amazon review ever again.