Have you ever wanted to replace some parts of your specialized electronic equipment, tools for home improvements, and other gadgets? Have you ever felt stressed out when you tried to look for spare parts, but can't seem to find the exact ones that you need?
It can be frustrating, right? This can be frustrating for your customers too, which is why you should always include the MPN manufacturer part number on your Amazon product listings.
What is an MPN Manufacturer Part Number?
The Manufacturer part number (MPN) is a unique identifier that is set by an equipment manufacturer to identify and ensure the quality as well as the authenticity of their products. It differentiates the product (or parts of the product) from other products that are crafted by a different manufacturer. 
In layman's terms, MPN is like an "ID Number" that is used to identify a product. It makes manufacturers' jobs easier because they can easily locate and manage their product inventories. Moreover, MPN helps both sellers and manufacturers to manage not only stock inventories but also put buyers' minds at ease. When a product contains an MPN, it is easier to find replacement parts just in case anything goes wrong.
MPNs are made up mostly of a series of numbers and letters. They are often printed or embedded on the parts so they can be used for future product identification and stock management. Sometimes, MPN is even embossed on parts of a product such as computer cases and graphic card cooling fans.

Is MPN required by Amazon?
When selling on Amazon, having an MPN on your products is not a mandatory requirement. It is also not applicable to every merchandise being sold. For example, clothing apparel does not require an MPN, but instead, it uses an SKU (stock-keeping unit), which is necessary to keep track of inventory. 
Mostly, MPN is used for several industries that are selling products composed of smaller parts that create the whole. Examples of such products are vehicles, computer equipment, cameras, and other gadgets.  Other items such as sweaters and books also have unique identifier quotes known by other names like SKU and ISBN.
Since electronic parts and other automotive goods are some of the best-selling products on Amazon, it is very important to have MPN on your product even if it is not required by Amazon.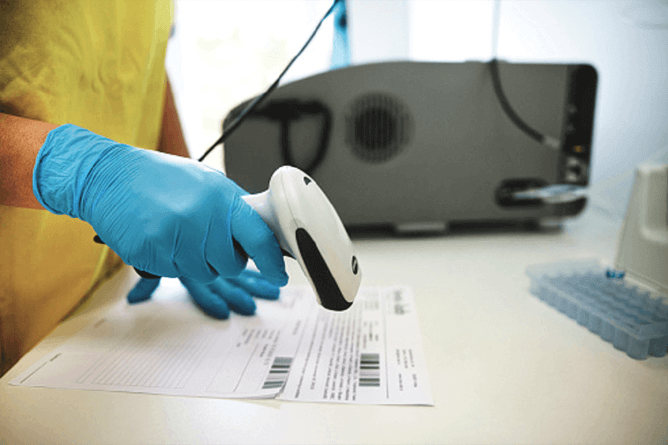 What Are the Different Types of Product Codes Used on Amazon?
Confused about what the different types of product codes are? Well, you are not alone. With so many different codes and numbers used for product identification, sellers can easily get overwhelmed and confused. Luckily, we put out this handy list to help you decipher which one you need for products that you might be selling on Amazon.
MPN
As we have already discussed, MPN Manufacturer Part Number is often used on parts that are used to assemble a bigger product such as a television or computer gadget.
SKU
The SKU (also known as Stock Keeping Unit) is a unique number that is mostly used for tracking internal inventory. Shoes and clothing often use SKU.
ISBN
For books, texts, literature, and other published documents, the ISBN (International Standard Book Number) is used as an identifier.
UPC
Universal Product Code (UPC) is a worldwide standard barcode symbology for tracking inventory and items in retail stores. It is often the easiest way to find out what kind of item a store is selling.
How can using MPN help increase Amazon Sales?
These days, more and more people are shifting to online shopping when it comes to buying goods. Back in the day, when you needed to buy something, you'd have to go to a shopping mall to find what you need. Since Amazon is one of the biggest online marketplaces in the world today, it is your role and responsibility as a seller to make the shopping experience better for your customers.
One of the biggest problems that people have when it comes to online shopping today is finding the exact item that they saw on television or in an advertisement. Because of the number of merchants selling items that look exactly alike, it can be a real problem for buyers to find the exact product they are looking for.
Imagine trying to look for a replacement cooling fan for your computer, but you don't know if the cooling fan you are buying is going to fit your computer chassis. It can be frustrating, right? Knowing the MPN of the cooling fan that you need to replace can make your buying experience so much easier.
Similarly, finding replacement parts that are the same as the ones you need can be problematic. Sometimes, just typing the name won't cut it, and you might end up buying a product that doesn't match what you are searching for.
One of the best and easiest ways to address this issue is to have MPN on your product listings. With an MPN on your Amazon listing, searching for your products and checking for compatibility is so much easier.
You'd think that third-party sellers would have automatically adopted this habit of including an MPN on their product listings. But since Amazon doesn't see MPN as a mandatory requirement, many sellers don't seem to place too much emphasis on adding it to their listings. Some sellers do not understand the importance of MPN and choose to ignore it.
Advantages of including an MPN Manufacturer Part Number in your Product Listings
An optimized product listing needs to create a customer-friendly environment by keeping all the relevant information in front of potential buyers. If you have a well-optimized product listing, conversion rates, and sales can be increased significantly.
As a seller, you need to prioritize the most basic parts of your listing such as product images, product descriptions, and product reviews. Having a good product listing helps customer decision-making quite simple, and this can lead to better sales and revenue in the long run. 
Adding an MPN Manufacturer Part Number is one of the best ways to help improve your listing even more. It can even give you an edge over the competition if your listing contains the MPN code. Why? Because some customers search for specific products using MPN codes. The listings that contain MPN codes are the ones most likely to end up being displayed on the search engine results, which means customers will most likely purchase these products once they find them.
These types of customers don't only hover their mouse over the screen not knowing what to purchase – they have already made a decision and they already know what to buy. You just need to guide them. And providing them with an MPN code to easily verify their purchase is exactly what they need.
Here are some of the benefits of including an MPN Manufacturer Part Number in your listing:
Discoverability
It is no question that products with MPN are easily found by the search engines, whether you are searching on Google or Amazon. The MPN code is indexed by both Amazon and Google, allowing your products to be found quickly on both search engines. If you can get a chunk of search engine traffic for free, you are already promoting your product without even having to pay for sponsored ads or PPC.
Better Conversion
Finding the exact match of a product or replacement part that you are looking for can be a hit or miss. Especially if you are looking for products such as computer parts. Making these components MPN-specific makes it easier for customers to match the product quickly and easily.
All you need is to type the MPN Manufacturer Part Number, check if the product looks the same as what you need, and confirm the brand. No need to guess if the product will work or not because the MPN ensures the exact product matches. This is what increases conversion rates.
Fewer Returns
Another advantage of using MPN is that you don't have to deal with so many returns because the customer bought the wrong product. By having an MPN on your listing, you can be sure that your customers are getting what they need. And if you don't have to deal with returns and refunds, your return rate will reduce significantly. This is good for your Amazon product ranking because Amazon loves sellers with very few returned items.
More Positive Product Reviews
Have you ever experienced looking for a product or replacement part that is so hard to find? What did you feel when you finally found and bought this product online? You feel so elated, right? This same concept applies to other potential buyers too. If customers can use MPN to accurately find the products they desperately need on Amazon, they will be elated and are more likely to leave you with positive reviews.
In Amazon, positive reviews are the lifeline of your store and they will help you to boost your store's sales. Customers who can buy the right replacement parts because of MPN instead of buying a new product are also much more likely to leave positive reviews for you.
Repeat Sales and a Larger Customer Base
Imagine that you are a DIY customer who needs various parts to finish your work. You need a bunch of electronic parts to complete your work. When you find a store that supplies all the products and parts that you need, and your shopping experience became easier because of the MPN, will you still look for another store the next time you need to purchase something? Chances are, you would bookmark the store where you got your products from and even recommend it to your friends, right?
Why look for another seller when your shopping experience is so much easier?  This phenomenon creates brand loyalty and a huge customer base. And it's all because of having an MPN Manufacturer Part Number in the listing.
How to Include the Product MPN in Your Listings
Now that you know the benefits of including your MPN in your listings, let's show you how to include it when creating a listing.
Make sure that your MPN is 100% accurate. This is something that Amazon sellers often overlook and can't be stressed enough. Just a small mistake such as swapping the number "0" with the letter "O" can be detrimental to your listing.
Don't just add the MPN in the inventory listing's required field. If you can add the MPN to the title, description, or even featured bullet points, feel free to do so. The more that you place the mpn manufacturer part number on your listing, the higher chances of the MPN getting indexed by the search engines.
Don't change how the MPN Manufacturer Part Number is written. If it has dashes or spaces in between a segment of letters or numbers, then make sure that you also add dashes or spaces when adding the MPN on your products.
If the MPN of your product is stamped or embossed on the actual product itself, take a detailed photo showing the exact MPN and add this to your product listing. Seeing the actual MPN in the product can boost the confidence of a potential customer, and can easily close out the sale.
If the product or replacement part that you are selling is also compatible with other models as well, make sure to include all the compatible products when you are making your listing. Again, listing this will give you a much higher chance of getting indexed by search engines. By adding as many compatible models as you can, you can attract traffic from other potential buyers as well.
How to Find the MPN
The manufacturer part number for a product is usually easy to get, you may have even come across it a couple of times without paying attention. Here's how to get the MPN for a specific product.
The manufacturer part number is often inscribed on the product's packaging or labels. If it isn't check the sides or the bottom of the product, usually close to the brand name. 
If you are unable to get the mpn from the product, you can simply reach out to the manufacturer and they should be able to provide it for you in a short time.
Improving Your Listings with Zonbase
A better listing makes you more money as an Amazon seller. This is a fact backed by information provided by Amazon, which is why Amazon loves those sellers who prioritize making sure that their listings are top-notch.
Amazon sellers can avail themselves of Amazon seller software tools that can help with creating fully optimized product listings. Zonbase is a powerful all-in-one Amazon seller tool with which sellers can craft optimized listings to help increase their revenues.
Below are some of the Zonbase tools and services that you can use to improve your Amazon store listings:

AI Listify
The AI Listify tool is an AI-driven tool that helps sellers to create optimized product listings from scratch by providing a seed keyword. The AI tool then scans through competitor listings to retrieve high-performing keywords and then creates a unique, well-optimized listing using these top-ranking competitor keywords.
AI Listify is a great tool to use if you are not confident in your copywriting skills and would like to save time on listing building and optimization. You can try out the tool for free when you sign up for a 7-day free trial of ZonBase.
However, if you'd rather have experts create fully optimized product listings for you, you can opt for the Zonbase Listing Optimizer service.
Zonbase Listing Optimizer
The Zonbase Listing Optimizer is a service offered by Zonbase to help Amazon sellers create optimized listings that can easily increase their Amazon revenue. With an improved product title, product description, and bullet-point features, customers will start to love your product pages.
By using the Zonbase Listing Optimizer, sellers can enjoy the following:
Increased Product Ranking – Using detailed market research to find the keywords that customers are using to find your products, Zonbase can help you increase your ranks. By focusing on these data-driven power keywords, you can edge out the competition and get a bigger piece of the pie.
More Organic Sales – Zonbase experts have already perfected the art of Search Engine Optimization (SEO) and this means that they know how to choose the keywords that will drive traffic to your listings. At the same time, conversion is also an important part of any optimized product listing. By combining both SEO and high-converting copywriting, Zonbase experts can help you attract more sales through easy-to-read listings and search engine-friendly content.
Less Ad Spend – Zonbase Listing Optimizer is a personalized service that focuses on organic traffic and optimized conversions. By helping third-party sellers reach page one of Amazon organically, money spent on sponsored PPC (pay per click) sponsored ads can be reduced.
With the Zonbase Listing Optimizer, you can now focus on other more important parts of your Amazon business. Instead of wasting time trying to figure out how to create a listing that attracts organic traffic and converts well, you can just leave this task to the Zonbase Listing Optimizer team.
Both are great features that you can use to improve your Amazon product listings and increase your sales.
Conclusion
Amazon sellers who offer electronic and automotive goods can benefit from seeing an MPN Manufacturer Part Number as more than an optional field in product listings. Including the MPN Manufacturer Part Number in product listings can make customers find your products easily, leading to more sales and repeat customers.
To fully optimize your listings and enjoy a wide range of Amazon seller tools, start your Zonbase free trial today.