Selling online is a great way to make money in 2023, and more sellers are setting up AMZ businesses. Setting up an AMZ business is not as difficult as it seems, but the processes involved may be confusing. As a result, most sellers turn to the internet for more information. And most of the time, searching for posts on "how to sell on Amazon FBA for beginners" is the first course of action.
So, if you're reading this, you're on the same journey. Like you, many aspiring entrepreneurs often ask, "How does selling on Amazon work"? You will get answers to this question and more if you read to the end. Learning how to sell on Amazon FBA is easy if you get guidance from someone with hands-on experience. We're about to be that someone for you.
Let's get right into it.
What is Fulfillment by Amazon (FBA)?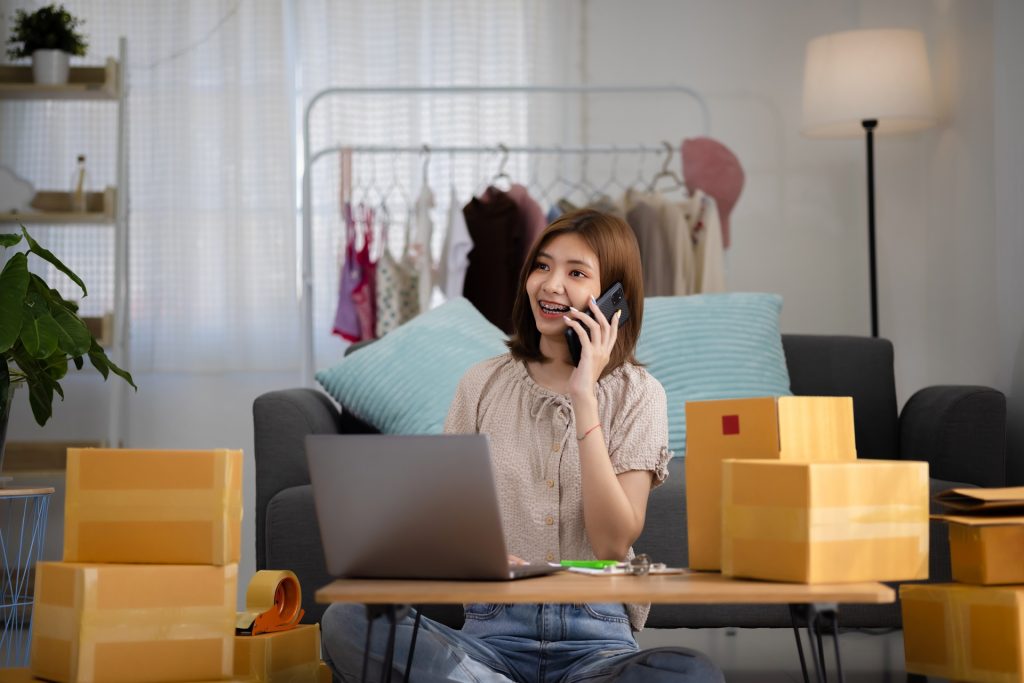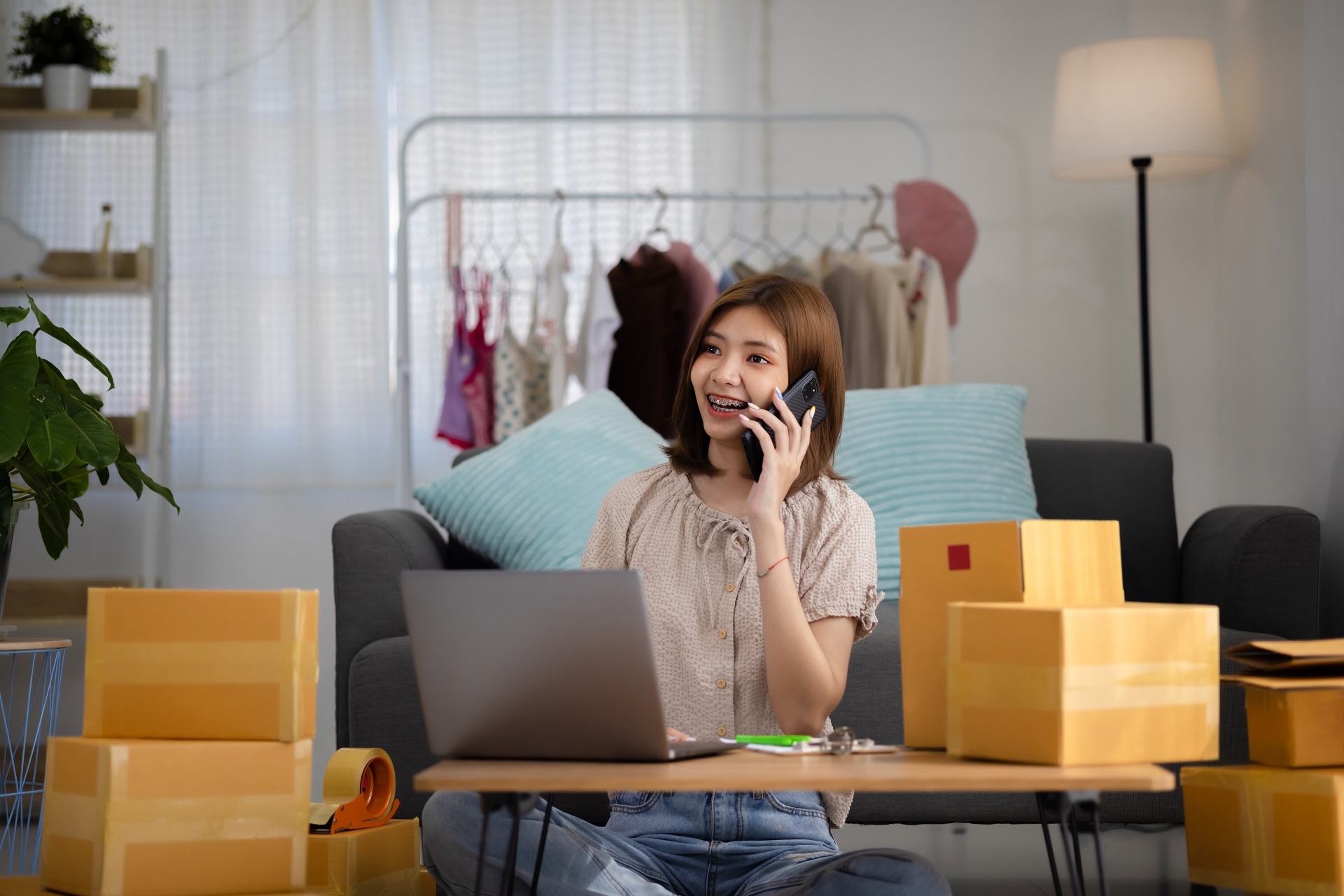 Amazon FBA is a fulfillment service that AMZ offers to its third-party sellers. AMZN undertakes major business processes like storage, order fulfillment, and customer service on behalf of sellers. Amazon has fulfillment centers worldwide, so sellers can store their goods in these warehouses until they are sold. Once an order is placed, the product is picked, packed, and shipped from the warehouse to the customer without any input from the seller.
When learning how to sell through Amazon FBA, new sellers often assume that FBA is a business model, but it isn't. Rather, it is just a fulfillment channel and is different from business models. AMZN offers two fulfillment channels to its sellers – FBA and FBM.
Fulfillment by Merchant (FBM) vs Fulfillment by Amazon (FBA)
Sellers can choose one out of two fulfillment options that AMZN offers. If you decide to join the marketplace, you can either fulfill your orders via FBM; get a warehouse, and handle shipping from start to finish on your own or you can outsource all your fulfillment responsibilities to AMZN via FBA.
However, if you're just starting and have not yet gotten a hang of the platform, it's best to fulfill your orders through FBA. Below are some of the benefits and disadvantages of letting Amazon fulfill orders on your behalf.
Amazon FBA: Benefits
They are a Trusted Brand: AMZ's reputation is solid and FBA gives you access to this reputation. So when you list your products for sale, shoppers will patronize you because they believe that Amazon sells only high-quality products.
Competitive Advantage: Using FBA makes your products eligible for free shipping and this is all the convincing that some sellers need. Sellers who want to save costs on shipping will patronize you. This gives you an edge over competitors who use the FBM option and cannot afford to offer free shipping.
Fewer Expenses: Selling on FBA is not free, but it is a cost-effective option. Compared to the cost of paying for storage space and shipping yourself, investing in FBA is a better option.
Cons
FBA Fees: Setting up an account is free, but to enjoy FBA services, you will have to pay. And you may consider these fees expensive if you are on a budget.
There Are Many Restrictions: When it comes to preparing and shipping their items, AMZ has several rules. You may be subject to delays, returns, and extra fees if you make a mistake.
Easy Return Policy: It's extremely easy to return products on AMZ, and that can work against you because some buyers take undue advantage of this. Also, you won't have to process the returns, but too many returns can be bad for your business.
The benefits of selling on Amazon far outweigh the cons, so if you decide to outsource fulfillment to AMZN, you will be making a great choice. So, let's get into the most important aspect of this post.
How to Start Selling on Amazon: Step-by-Step Guide
Most "How do I sell on Amazon" questions are often met with vague replies related to seller central account creation and the likes. So if you have asked this question, here's a more practical guide to help you.
Step 1: Choose a Business Model
The first step to learning how to sell on Amazon FBA is to choose a suitable business model. There are different business models, but you must be intentional about choosing one that suits your needs. Here's a brief breakdown of AMZ's business models and how they work.
Amazon Business Models
Private Label: The private label model requires sellers to source products directly from manufacturers. But in this case, the products are manufactured based on your specifications; they also carry your brand name, not the manufacturers'. This model is best if you want to build your own brand and sell your own products on Amazon.
Wholesale: Here, you purchase products in bulk from manufacturers and then sell them on AMZ at retail prices. Unlike the private label model, where you sell products under your brand name, you sell existing, already-branded items under this model.
Retail Arbitrage: This business model is best for people who have only a little capital and want to resell products for a profit. You'll have to source products from online/physical retail stores, then resell them at a markup price.
Dropshipping: Under this model, you act as a middleman between a supplier and customers, so you will not have to purchase items or make any capital investment. You purchase products on behalf of customers and get the supplier to ship the order directly to the customer.
Handmade: This business model allows you to create beautiful, handcrafted, customized designs for sale. It is best suited for creatives who want to make money from selling their designs on AMZ.
Step 2: Decide on what you will sell.
After choosing a business model that works for you, the next thing is to conduct product research to choose the right product or niche. First, research the market and then choose a profitable niche. Next, discover the best-selling products in your preferred product category and track your competitors' metrics. Also, use AMZ seller tools to find the best products for your store. These tools use sales data and search results to make good product suggestions.
If you do not want to sell generic products, you can sell private-label products on Amazon. However, selling private label products involves a lot of research, and you must be ready to spend time doing that. Here are a few things you should do when trying to choose a product for your business.
Tips for Choosing Profitable Products
If you choose the wrong products, you risk losing money. And in the long run, you not only lose money but you also time and effort. So, there is so much to consider when choosing products to sell. Product research is one of the most important aspects of AMZ businesses. But only a few "how to sell on Amazon FBA for beginners" posts talk about this. Here are a few things to keep in mind when choosing a profitable product.
Estimate the Product's Profitability
The goal of starting a business in the first place is to make a profit. So, before you choose to sell in a niche or category, carry out proper research to confirm its profitability. First, find the most profitable category, then pick a product there.
You can use the "rule of 3's" to estimate a product's profitability. To do this, divide the price of your product into 3. One part goes to landing costs, and the other two go to AMZ fees and your profit. So, if you sell your product for $18, following this rule means that you make a $6 profit on every sale.
Landing costs cover the production and shipping costs while AMZ fees are the fees that AMZ charges its sellers. Don't forget to include advertising and packaging expenses.
Naturally, your share of each sale depends on two things:
How much you can charge for the product
The fees you incur along the way.
Whatever you do, keep your profit margin between $20-$70.
A product's profitability usually depends on how much demand it has. So, in your product research process, be sure to find out about product demand.
Are people interested in the product? Can your product solve a problem for them? How many sales did it make in the past? If you answered yes to all these questions, you have this box ticked.
Next, identify how many products are exactly like yours. Then, determine if there are any opportunities for new sellers. Don't forget to run a check on the brands in that category to see how much competition you'll have to face. Competition is determined by the number of products and the quality of their reviews, so pay attention to reviews. You can also use competitor customer reviews to improve the quality of your product; this will, in turn, increase your chances of making sales.
Apart from these factors, you should also consider:
Product size and weight. It's best to choose small, lightweight products to reduce shipping costs.
Availability of the product and ease of sourcing. You don't want to run out of stock for months and lose your customers.
Don't choose seasonal products. If you do, you'll only make sales when there's a need for the products, so it's best to choose products always in demand.
Wondering how to sell on the marketplace and be profitable? First, research to discover a profitable niche. Next, fix a favorable product price to cover your business expenses and secure your profit margin.
Step 3: Get The Figures Right
Ensure you estimate the product's monthly sales volume before settling for it. You can do this based on the product's Sales Rank and current price. Don't forget to factor in your shipping cost and cost price. By doing so, you can estimate your revenue and profit potential. Then you can decide if a potential product is worth investing in.
Step 4: Create An Amazon Seller Account.
Once you have carried out all the above steps, you'll have to create an Amazon seller account. AMZN offers two types of seller accounts; the individual account and the professional account.
The individual account is best suited for sellers who do not intend to sell up to 40 items every month, while the professional seller account allows sellers to sell more than 40 items monthly. Individual sellers will have to pay $0.99 per sale, and this fee is deducted after each sale not upfront. Professional sellers will also have to pay a fixed rate of about $39.99 per month.
After setting up your seller central account, you'll have to choose the FBA fulfillment method.
The Amazon FBA sign-up process is not complicated and can be completed in only a few steps.
Provide the required details and click continue.
Next, choose a location, then click 'Agree and continue
Provide all the necessary details in the following steps.
Choose a fulfillment option and complete the Amazon FBA sign-up registration process.
Related: How to Create an Amazon Seller Central Account
Step 5: Source Your Products.
This is usually the most challenging part of the process. It would be best if you had genuine suppliers willing to supply your products at a favorable price. Before deciding to buy from a manufacturer, confirm the quality of their products. Also, ensure you choose suppliers who provide plenty of options and have good return policies.
Step 6: Create and Optimize your Listings
Your listings determine how far you can get. Optimized product listings are the secret weapons of the A-players in this game. Including the following in your listings will help you create well-optimized listings.
Product Title: The title should encapsulate the purpose or use of the product.
Product Descriptions: Explain in detail how your customers will benefit from your products. Don't forget to Include relevant keywords in your descriptions.
Product Images: Include high-quality, attractive product images. Using more than one product image is not a bad idea.
Product Reviews: Add product reviews from satisfied customers. This will help to convince new buyers.
These are the core features of optimized listings. Others include using bullet points and maintaining your product ratings.
Step 7: Ship Your Products Properly
Check your products before sending them to the fulfillment center. Also, package them well and ensure they are of high quality.
Amazon provides clear guidelines to help you ship your products right, so make sure you follow these guidelines. You will incur extra costs or even lose customers if you don't. Also, try not to incur too many costs or let your shipping fees eat into your profit margin.
Step 8: Generate your sales
If you have taken all the necessary steps, you are on your way to success. Making sales as an FBA seller is not so difficult; optimized listings and the right products will do the trick.
Making a profit, however, depends on how well you can keep the costs in check. 67% of sellers are profitable in their first year, and you too can join the league of profitable sellers. But this is only possible if you know what the costs are.
Knowing the costs involved in running your Amazon FBA business will help you fix your selling price in a way that guarantees you substantial profit. If you choose the right product and include relevant keywords in your listings, gaining visibility and making sales will not be difficult. Moreover, Amazon offers paid advertising services to help you reach your target audience and increase your chances of making sales.
Learn all about Amazon Advertising
There are only a few step-by-step selling on Amazon guides available on the internet, and this is the most comprehensive one you'll find. These seven steps will help you start and scale your Amazon FBA business successfully. Now that you know what making your first sale on AMZ entails, you should learn about the fees involved.
Amazon FBA Fees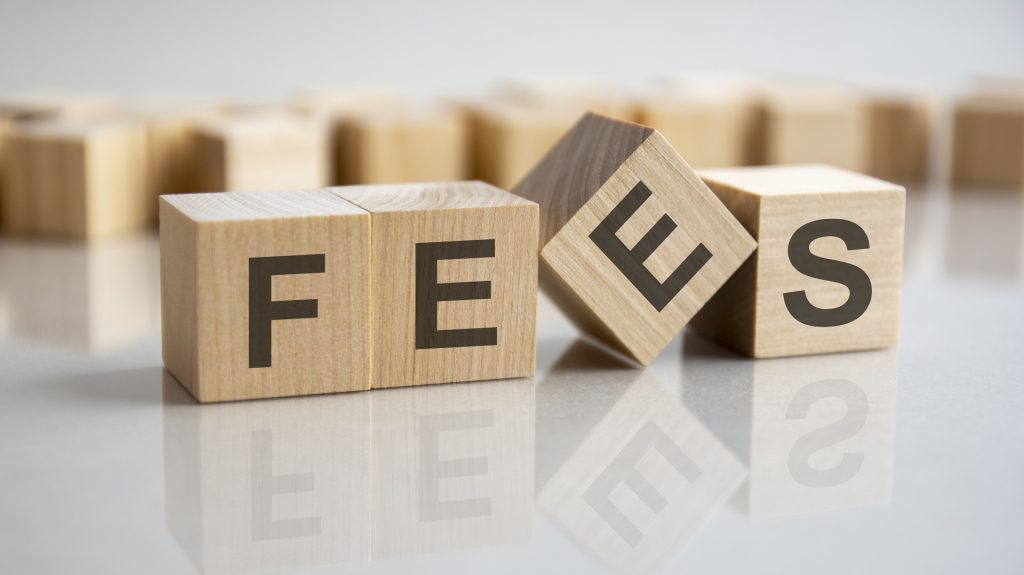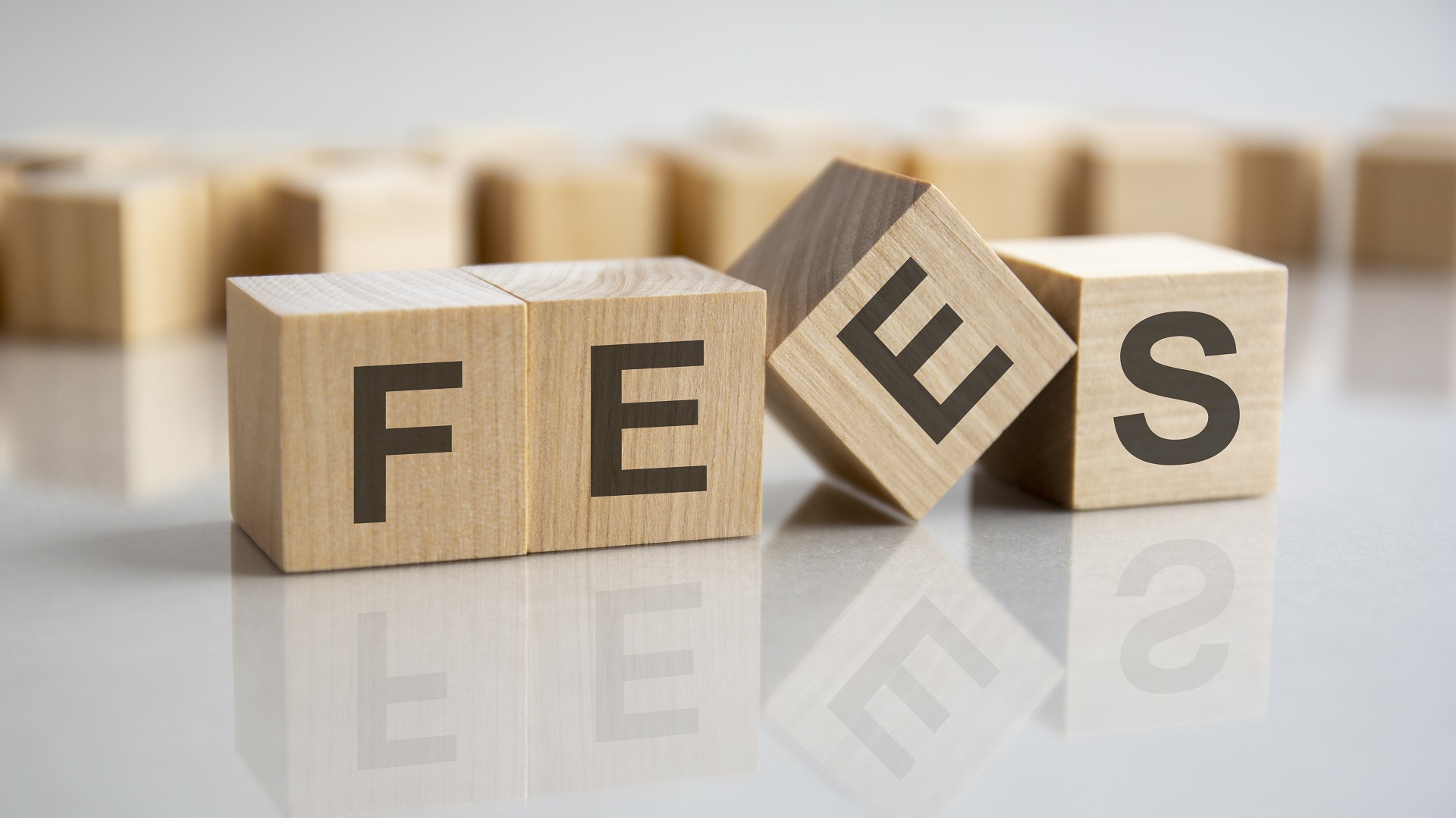 Using FBA comes at a cost. Here's a breakdown of the fees involved.
AMZ fees are basically divided into two:
Fulfillment fees: These fees cover the costs of packing orders, shipping, and customer service.
Inventory storage fees: These charges are for storing your goods at an AMZ fulfillment center. There are monthly and long-term storage fees.
Monthly fees are charged within the 7th and 15th days of the month after you incur them. So if you incur the fees this month, the fee will be deducted with the 7th and 15th days of next month. Long-term storage fees are charged on items that have stayed over 365 days in Amazon's warehouse.
They also charge selling plan fees and referral fees, and you will have to pay these fees regardless of the fulfillment model you use. Selling plan fees depend on the type of seller central account you use, while referral fees are AMZ's commission on every sale. This fee is charged by percentage and it varies from 8% to 15% depending on the product category.
You should also be prepared for miscellaneous FBA fees like disposal and removal order fees, return processing fees, and unplanned service fees.
Now that you know how to sell on Amazon FBA for beginners, the chances are that you are trying to decide whether you should start selling on Amazon FBA or not. Let's take a look at the pros and cons of using FBA.

How To Uncover The Most Profitable Products on Amazon
If you want to sell on the marketplace, you must be interested in finding the right products first. Selling and earning from an Amazon business is not a day's job, and the processes involved cannot be accomplished at once. For the most part, these processes are confusing and can be exhausting, especially for beginners who use the trial-and-error approach. As a result, many 'How to sell on Amazon FBA' questions come from a place of frustration and exhaustion.
However, this is not a ride that everyone should go through. No one should spend the entire day cherry-picking from an endless list of product options. By automating your product research process using AMZ software, you can save time and effort.
There are tons of software available to help you automate your product research process. These tools will help you narrow down your options and validate your product ideas. Apart from product research, several other processes must be executed if your goal is to build a profitable business. After finding profitable products, you must generate relevant keywords and create well-optimized listings.
Thankfully, all these business processes can be automated using AMZ software. All-inclusive software like ZonBase offers the best tools for product research, keyword research, and listing optimization. Keep reading to learn more about this software.

How To Scale Your Amazon FBA Business As A Beginner Using AMZ Software
Running an FBA business is not a walk in the park. You will have to carry out product research and keyword research. You will also have to optimize your listings for conversions if you want to scale your business.
You've only just learned how to sell on Amazon FBA as a beginner. So it is likely that you have only a little knowledge of these processes. However, your success is hinged on your ability to execute these tasks well, so it is important to give your best shot. Also, using AMZ software is your best bet if you want to scale your business quickly as a beginner.
ZonBase is the best AMZ software for sellers. The software offers 13+ tools for product and keyword research and listing optimization. Here's a list of the tools you'll have access to if you use this software:
| | |
| --- | --- |
| Tools | Uses |
| ZonResearch | Find products that sell well in your niche. Search Amazon's database of over 20 million products with this tool. |
| ChromeExtension | AMZ's hottest products can be located using this extension. |
| Sales estimator | See what your competitors are selling; find out how much each ASIN sells. |
| ZonTracker | You can see the search rankings for any product. |
| Keyword | Identify what keywords you should use for your products to appear on page one of search results. |
| Reverse ASIN | Identify your competitors' keywords, outrank them, and dominate the market. |
| Hot Products | See what the top-selling products are. You can also get access to a list of genuine suppliers |
| Listify | Incorporate target keywords into your product listings to improve their effectiveness |
| AI Listify | Create well-optimized listings from scratch using an AI-driven tool |
| Profits | Monitor your business expenses and profits from one dashboard |
| ZonPPC | Manage your Amazon PPC campaigns, adjust budgets and change bids with ease |
| ZonRepricer | Make price adjustments quickly by setting pricing rules. |
| Listing Optimizer | Optimize your listings for conversions and sales |
| PageOne | Optimize your listings and promotions using best practices guaranteed to bring you results. |
| PPC AutoPilot | Automated PPC campaigns to help you drive sales |
| Product Validator | Expert guidance through your product research and validation process |
| Photo Enhancer | Improve the quality of your product images |
| Mentorship | Helping you succeed as an FBA seller with guidance and accountability. |
Conclusion
If you read to this point, all your questions on "How does selling on Amazon work" must have been answered. Selling and scaling your business as a beginner is not impossible or difficult if you follow the right steps. You only need to learn how to sell on the Amazon marketplace, preferably using Amazon software or mentorship from a trusted expert, then implement what you have learned.
Most Amazon FBA how-to start posts claim to provide a clear step-by-step selling on Amazon blueprint, but they often cover all the basic tips and end up leaving out helpful tips like FBA coaching and software.
An FBA coaching course is a great Amazon FBA how-to start blueprint for beginners who are just getting into the marketplace.
In conclusion, if you make use of the tips we have shared in this post, scaling your business will be the least of your worries.