Starting an Amazon business is a lucrative business venture. Amazon is the world's largest online marketplace. So it is not surprising that every aspiring entrepreneur who wants to start an online business thinks of Amazon first. As a result, aspiring sellers who are on a budget often carry out tons of research on Amazon's business models. Many of them discover the arbitrage model but cannot go into it due to a lack of knowledge. So, have you wondered how to do retail arbitrage on Amazon? Here's all you should know.
When it comes to choosing a business model on AMZ, you're unlikely to run out of options. There are so many business models; Private label, dropshipping, wholesale, and retail arbitrage. All these models are profitable, but the arbitrage model is best for sellers who are on a budget. In this post, you will learn how to do retail arbitrage on Amazon. We'll also tell you about the best retail arbitrage websites to help you discover profitable online arbitrage deals.
First, let's take a look at Amazon's numbers and why you should sell on AMZ in 2022.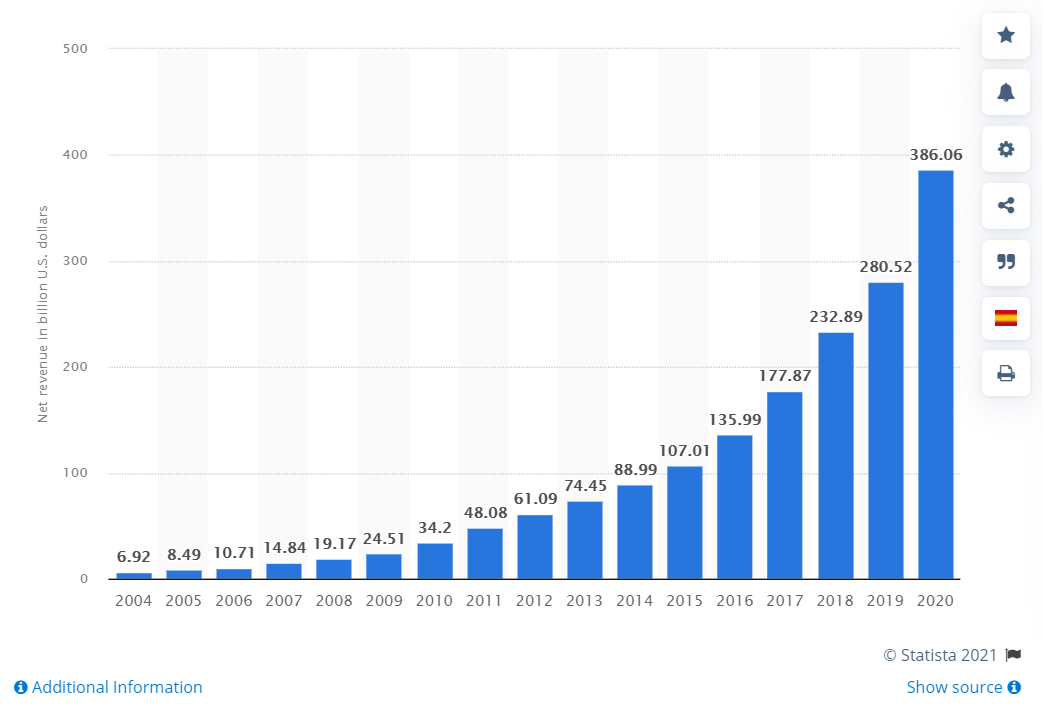 In 2020, AMZ recorded annual net revenues of $386.06 billion, an increase of 38% compared to the year before. (Source: Statista)
AMZ has more than 300 million customers.
90% of online shoppers are more likely to buy from AMZ than any other marketplace.
23 percent of online shoppers consult AMZ for inspiration when they are unsure of what to buy.
An AMZ business is certainly a great way to make money online. There are many selling models for entrepreneurs who want to sell. But if you are on a budget, it's best to start with as an arbitrage seller.
What is Retail Arbitrage?
The arbitrage model is one of AMZ's selling models. Under this model, sellers buy goods from retail arbitrage websites or stores to sell on AMZ at a slightly higher price. In other words, there are two approaches to selling on Amazon through this model.
Online Arbitrage
Retail Arbitrage
With retail arbitrage, you source products at a retail price from physical stores. In contrast, online arbitrage requires you to scout for the best online arbitrage deals on retail arbitrage websites.
This selling model is cheap and easy to set up but it is not a walk in the park. You may not have to own or maintain an inventory, but you will still have to source products. For a good bargain and higher profit margin, you can do this during clearance or sales. You'll also negotiate with retailers and work to scale your business. So, while it is a cost-effective option, it does require some effort.
Wondering how to do retail arbitrage on Amazon? Here are a few things to help you start on the right foot.
Related: Beginner's Guide to Retail Arbitrage on AMZ
Setting Up an Arbitrage Business on Amazon
Step 1: Create a Seller Account
Set up your Amazon seller account. Regardless of the selling model; private label, wholesale, arbitrage, or dropshipping, you will have to create a seller account.
To sign up, visit https://sell.amazon.com/ or https://sellercentral.amazon.com. Create your seller account using your business email address. You can also use your AMZ customer account if you have one.
There are two options available to you when creating an account
Professional Selling Plan
Related: Amazon selling plans
Each item sold by an individual seller is subject to a $0.99 commission and a 15% consolidation fee and the plan is perfect for those who don't intend to sell more than 40 items per month. Those who don't plan to sell in restricted categories can also use it.
In contrast, the Professional Selling Plan charges a flat rate fee of $39.99 per month. This is in addition to regular selling fees. We recommend this plan if you plan to sell more than 40 items every month.
Furthermore, you will have to choose a fulfillment option: FBM (Fulfillment-by-Merchant) or FBA (Fulfillment-by-Amazon)? . FBM requires that sellers store their inventory, pick and pack orders, and also provide customer service. In contrast, with FBA, AMZ will store inventory, pick, package, and ship orders and also provide 24/7 customer service on your behalf.

Step 2: Carry out product research
The next step after creating your Amazon seller account is to find products to sell on Amazon. It is not enough just to buy the first discounted item you see in a retail store. You must buy products that are in demand and can be sold at a profit.
The Amazon Seller App is the most essential tool in this process. There are several other tools and software to help you, but this is the most essential one.
If you're at a retail store, you can scan barcodes to find products to sell using the app. You can also use the app for:
Order and return management
Accessing Sponsored Products
Replying to customers' messages, among other things
By scanning products with the AMZ Seller App, you can get useful product information. Afterward, you can use the information to confirm a product's profitability. The app shows you the product rank, listings, and whether the product can be sold.
Android and iOS users can download the Amazon Seller app.
Use a product research tool
AMZ product research can be cumbersome, especially for beginners on Amazon. However, sellers who would like to automate their businesses can use FBA software.
ZonBase is the best all-inclusive AMZ software available on the market right now. With ZonBase, sellers can carry out effective product research. Keyword research and listing optimization are not left out.
ZonBase's software suite contains four high-tech AMZ seller tools for product research. These tools work together to validate your product ideas. Its combination of tools will help you make the best choice for your store.
Go to a local retail store
Following the download of the Seller App, you need to go to a local retail store to find products. Below are some suggestions of retail stores that you can check out: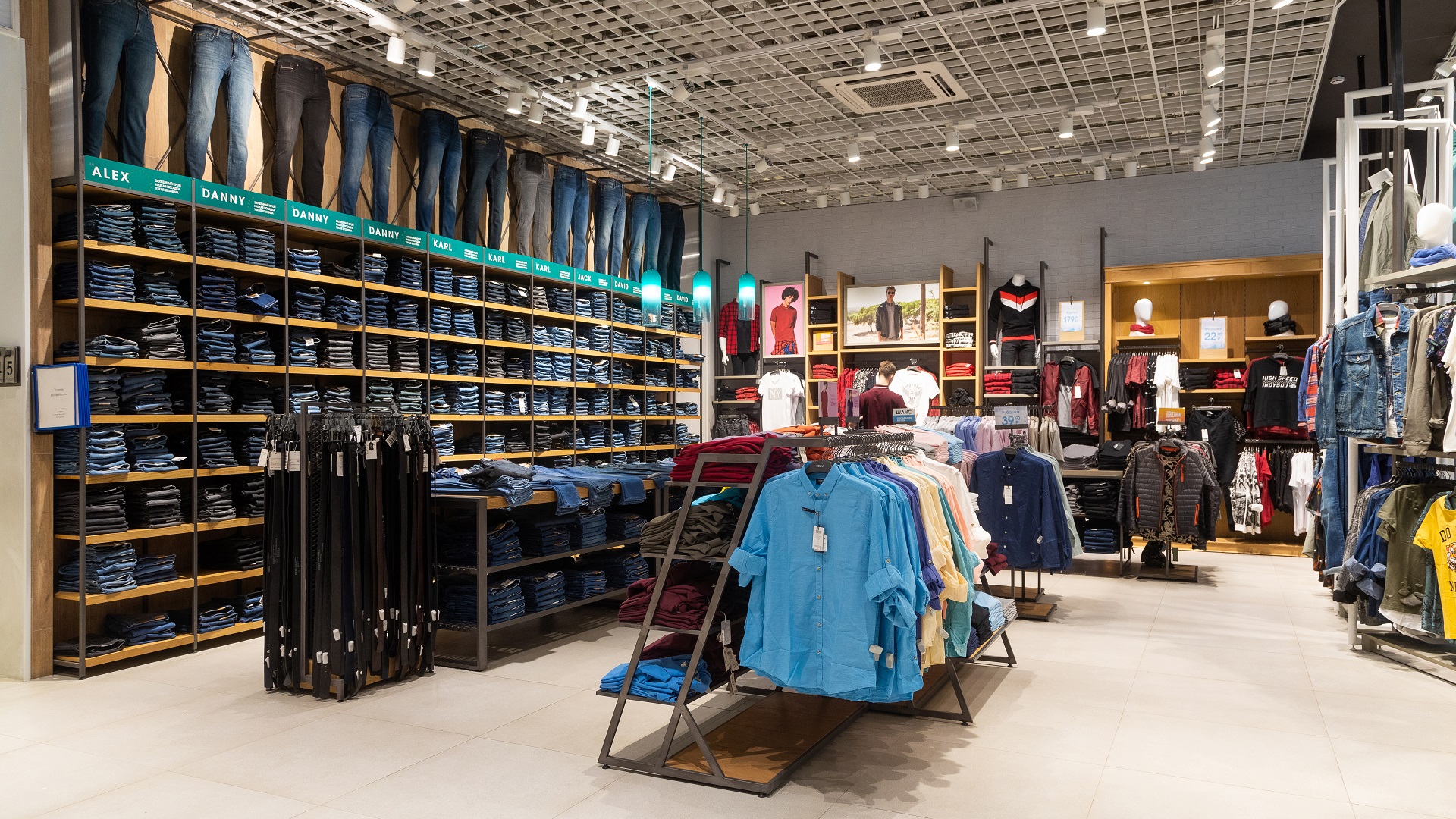 Walmart
Kohl's
Target
Home Depot
Costco
Ross
Publix Super Markets
Dollar Tree or other dollar stores
You should think about which kinds of products you want to sell before going to a retail store.
The following are some of the best product categories arbitrage sellers to consider
Toys & Games
Office Products
Home & Kitchen
Beauty & Personal Care
Books
Baby products
Health & Household
There are also sporting goods, clothing and shoes, electronics, and phone accessories. You should avoid restricted products and restricted categories as a retail arbitrage seller.
Look out for discounts and clearance sales
The Amazon seller app can help you keep track of this. To scan items, you need to open the app and press the camera button on the top right corner. Search by barcode or image by scanning the product packaging.
The features and details, eligibility, current sale rank will be displayed. It will also show prices and gross proceeds.
You should check the data before making a decision. A green checkmark indicates you are eligible to sell the item. After that, check the sales ranking of the item. It is generally recommended that you select products with sales below 100,000.
Check the Potential Profitability
Making money is the most important aspect of running a business. So, you must determine if you can profitably sell the product on Amazon. Start by determining how much profit you want to make, for example, $5 might be a good margin. A profit threshold of at least $3 is great to start with.
The net profit can be calculated by providing the cost price and the shipping fee details. Enter this information in the pricing section of the product details page. Besides AMZ fees, the app will calculate profits with the information given.
Next, calculate the Return on Investment (ROI) by dividing it by the cost price. You make a $5 profit if you buy a toy for $10 and sell it for $15, meaning your ROI is 50%. Select products that offer a minimum ROI of 50%. You can proceed with a purchase if the items match the above criteria.
There is the question of how many items you should start with and your risk appetite is a decisive factor. However, the best option for beginners is to buy 5-10 items to see what their market performance is.

You can also follow these tips when finding and buying profitable products:
In many cases, older stock or items returned by customers are on sale or in clearance. Thus there is a possibility of damage. Avoid buying damaged or poor-quality products that will be difficult to resell. A damaged product can also lead to bad reviews, which can hurt your conversion rate.
Diversifying your product categories is not necessary at the start. This is because you may not be able to handle the complexities involved. Gain experience in sourcing, pricing, listing, shipping, etc. Then you can expand into three or four categories at a time.
Subscribe to email newsletters to stay informed about upcoming sales at retail stores.
Step 3: Create your product listings
Sellers will not need to create new listings. They are required to match existing listings. To do this, you can either list the product on seller central or from the seller app.
Step 4: Send Inventory to Amazon:
Sellers who opt for FBA will have to send their products to AMZ's warehouse.
Select "Send/Replenish Inventory" from the drop-down menu in your Seller Central dashboard.
Select the inventory to send. In the packing template, you will fill in a name, the number of units per box, the dimensions. Also state the weight, and whether the packaging needs to be prepared. Next, click the "Continue" button.
Confirm your shipping address in the next section. Input your ship date, shipping method, and inbound shipping price.
Agree to the charges and confirm shipping.
Prepare your FBA shipment labels and attach them to your box. On the outside of the box, make sure the two barcodes on the shipment labels can be seen.
Step 5: Optimize listings
Listing optimization is an essential task that must be carried out if you want to make sales on Amazon. Listings should be optimized for conversions using keywords, images, bullet points, and others.
For sellers who have no experience in listing optimization, the software can help. ZonBase has the best set of listing optimization tools and you can use them to optimize your listings for conversions and drive sales.
How To Do Retail Arbitrage on Amazon: The Beginners' Guide
Do a profit calculation in advance
Before starting the business, calculate your profit. Scoutify can be used to identify the price and ranking of the FBA seller selling the item. You can also use it to calculate the expected profit.
Visit Amazon to learn more about the items
Check out the competition level on the Amazon sales page. Review the lowest FBA price for the item and compare it to the price you expect to sell it for. Once you know how much profit you can make, you can calculate it accurately.
Search for the items on Keepa
With Keepa, you can search through a huge database of products on Amazon with sales prices and sales ranks. The app also lets you keep track of the price and notifies you when prices drop. Keepa is a great resource when you want to know the lowest price, the number of sales, and the ranking of an item.
Review the item's sales ranking
Take a look at your product's seller rank. A rating under 1000 is usually considered good. But, you should determine if the ranking is for the entire product category or a subcategory. Ensure that the seller rank is for the entire category.
See what customers are saying
When an item is sold less frequently, not all customers leave reviews. You can also estimate how often the item is sold by looking at the customer's review. The more negative and positive reviews there are, the more sales you're likely to make. Moreover, you can learn how to improve your product from the negative reviews.
Will Amazon be your competitor?
Being calculative with this is tricky. Most times your calculations will probably be wrong, so always keep that in mind. If you are going to source an item, first check to see if AMZ sells the item. If yes, there are several checklists you have to review. First, determine whether you can sell the item below AMZ's sales price.
You can also wait until AMZ's item is out of stock. This is best if the price charged by Amazon is close to the price you intend to charge. Also, it is possible that if you charge a lower price than Amazon, your return on investment will be lower.
Be aware of future competition
There are other retail arbitrage sellers on the marketplace and thousands of online sellers join the market per day. Hence the competition is fierce. A thousand other resellers may come up with the same idea that you have come up with, especially those who find the exact product at the same retail store.

Pros and Cons of the Arbitrage Model
Pros
As with any business model, this model has its pros and cons. A few of them are:
You can easily get started, there are fewer hassles, and there is less research required.
In comparison to other business models like private label and wholesale, an arbitrage business requires less capital to start.
Unlike the private label model, sellers will have to deal with already packaged and branded items. So, no marketing efforts will be required.
There are disadvantages too.
Cons
There isn't much money to be made from an arbitrage business on AMZ. This is partly because sellers buy at retail prices and can only sell at a little margin.
If a product gets damaged or outdated, the retailer runs at a loss. Purchasing products at a retail price means that some capital is at risk.
Brand Registry Protection:
Listings containing restricted products without permission may be removed by Amazon. As a result, you may lose access to your account.
How Does Retail Arbitrage Make You Money?
The concept of retail arbitrage is based on buying items at a low price and selling them at a markup price. This selling price is determined after factoring in marketplace fees and shipping costs.
For instance, an item purchased for $20 at a Walmart store or online retail store can be sold on AMZ for $45. After Amazon deducts its fees, your profit will be paid to you.
As a retail arbitrage seller, you won't have to buy products in bulk. This way you can spend less on capital, and make more profit.
You can also make use of a dropshipping/retail arbitrage hybrid model. The dropshipping model does not require you to make any major capital investment. You also won't have to ship items directly to the customer. Some sellers fuse both selling models and make a great deal of money.
Retail arbitrage can make anyone money. First, research profitable products, then come up with an effective business strategy.
Related: How to Make Money on Amazon FBA with Retail Arbitrage?
Retail Arbitrage Websites To Help You Build A Profitable Arbitrage Business
If you intend to use the online arbitrage model, you will need to make use of retail arbitrage websites. Before deciding to sell a product on Amazon, you should ascertain its demand and profit potential. New sellers may find it difficult to do this, so using retail arbitrage websites is an easy way to find the most profitable online arbitrage deals.
In other words, retail arbitrage websites can help you find profitable products and increase your earnings in no time. Here's a list of the top 3 retail arbitrage websites every seller should use.
Cashback site (Rakuten)
Rakuten is a cashback website that helps you save money on online purchases. So, you get to buy products to resell, and still earn a token. There are only a few reliable cashback sites, and Rakuten is one of the most recommended. It works as a chrome extension and allows you to save money on deals across 3500+ websites. What's more? The tool is free to use.
2. Brickseek
This is an online arbitrage tool or website that displays the hottest online arbitrage deals from top retailers. If what you want is a website that gives you options to choose from, this is for you. The tool allows you to set up alerts and notifications so that you can be the first to get the best deals. Although it is not a free tool, there is a free plan available and the premium plan only costs about $29.99.
3. Source Mogul
This is an online arbitrage tool that helps you discover profitable products to sell on Amazon. The tool compares product prices and runs through millions of products to bring you the best options for your business. In addition, you can access price information, sales ranking, and other crucial product details. No, the tool is not free, it costs about $97/month but you can explore some of its features using the 10-day trial plan.

Conclusion
Retail arbitrage on AMZ is a great way to make some extra cash quickly. It is also the easiest and cheapest business model to set up. So, if you would like to start an online business on a budget, this selling model is perfect for you.
Product research, keyword research, and listing optimization determine how much money you can make.
ZonBase is the best software to execute these tasks excellently on your behalf, the software offers an extensive suite of seller tools to help you scale your business.
With ZonBase's product research tools, you can find the most profitable products on AMZ. Furthermore, you can validate your product ideas and use the keyword tools to generate relevant keywords for your listings.
ZonBase's listing optimization tools cannot be left out. These tools perform outstandingly where optimizing Amazon listings for conversions is concerned. Your product listings will be optimized using high-converting keywords, bullet points, and descriptions. Additionally, product images can be enhanced using the software's photo enhancer. Its effective PPC tools will also handle your PPC campaigns well and improve your visibility.
If you have wondered how to do retail arbitrage on Amazon, now you have enough information to start with.
ZonBase is available for every seller who wants to build a successful Amazon business in no time.