Ever since it opened its website to third-party sellers in 1999, thousands of businesses have turned to Amazon. Over half of the products sold on the website are units coming from third-party sellers. Because of the huge potential that it provides, many sellers continue to join the Amazon marketplace. If you are asking yourself what you need to know before selling on Amazon, this is the perfect article for you.
In 2020 alone, over 1.3 million new sellers joined AMZ marketplaces worldwide. With new sellers in the U.S. accounting for 13.8% of that number (Source: Statista), it has grown really big. And with more than 300 million registered users as of 2021, it's unlikely that sellers are going to run out of customers soon. Many sellers wonder what they need to know before they start selling on the Amazon marketplace, and it is perfectly normal to do so. With so many different rules and regulations, avoiding penalties by being knowledgeable is a prudent trait that sellers should have.
In a bid to expand its massive product selection for customers and optimize the experience, it makes it easy to sign up on its eCommerce platform. Anyone can become an Amazon seller in minutes. But should you?
Before selling, there are several factors you should consider to determine if AMZ is the right fit for your business. Because the truth is, not every business model or type will achieve long-term success on the platform. While there are many success stories on the platform, there are also sellers who got burned and lost their money. While this is mitigated by doing proper keyword research using Amazon seller tools, it can still happen to anyone.
In this article, we'll discuss what to know before selling on Amazon. We'll try to tackle different selling models and which business models are more likely to achieve long-term success. We'll also answer questions about how to find the right products to sell and what Amazon seller tools you can use.
But first, here are a few things to know before selling on Amazon.

What To Know Before Selling On Amazon
Almost anyone can sell on Amazon
Amazon is a profitable marketplace. It is also the biggest B2C (business-to-consumer) seller platform in the world, with billions of dollars worth of revenue each year. As a result, the platform is also very crowded with sellers. If you're considering starting a small business or selling a product online, you can be sure thousands of other Amazon sellers are also offering the same product.
You might think that you have an ingenious, novel product idea. But most of the time, you'd be disappointed to know that someone is already selling the product you want to sell. This is just perfectly normal in a marketplace as saturated as the AMZ platform.
Because of this overcrowding, sellers compete with one another by selling products at very low prices. They try to make money by selling volume, even if the profit per product is very small. Some sellers are often even ignoring the Manufacturer's Suggested Retail Pricing policies. And while this may generate a lot of sales, their bottom-line revenue may be quite low.
So what should you know before selling on AMZN? First, it is a competitive environment, especially in some niches such as electronics and gadgets. Plus, it doesn't take much to start selling on AMZN, especially for sellers who decide to use Amazon FBA. For the most part, you'll only have to pay storage and fulfillment costs. Since Amazon handles shipping on your behalf, you can save money on shipping costs.
All it takes is an Amazon seller central account and a suitable selling plan—you'll have to choose between an individual or professional seller account. You'll have to pay a monthly subscription fee of $39.99 on the professional selling plan or $0.99 per sale if you opt for the individual selling plan. However, that shouldn't stop you from trying to start an Amazon store. With the right product research assisted by accurate Amazon seller tools, you can still find a winning product that makes you money.
Before deciding to sell in any category on Amazon, ensure you carry out thorough product research preferably using Amazon software. Also, check out previous sales trends and choose the most profitable product category on Amazon.
Sellers may have to compete with Amazon
One thing you have to remember is that Amazon is also a retailer on the platform that it allows third-party sellers to sell on. And since they own the platform, they have almost-exclusive access to product sales and customer purchase data.
This means that they have an unfair advantage in identifying profitable products to sell under their private label brand, Amazon Basics. While this might not seem like a big deal at first, it can make a big impact because if AMZN decides to sell your products, you can't do anything about it.
Furthermore, AMZN is known for offering the lowest prices on the platform. This ultimately gives the eCommerce giant the massive advantage of winning the Buy Box. AMZ is a large company and can afford to suffer some losses by setting the lowest prices. However, competing third-party sellers cannot take the hit. As a new and aspiring Amazon seller, it's safe to say that you should steer away from products already sold by Amazon.
Related: Everything sellers should know about the Amazon Buy Box
Amazon offers outsourcing services to Amazon FBA sellers
In a bid to improve customer experience, Amazon started the Fulfilled-by-Amazon (FBA) program in 2006. Under the FBA program, Amazon sellers hire the manpower and employees of AMZ to help fulfill their orders.
In the FBA model, sellers simply send their inventory to Amazon fulfillment centers. When a customer places an order, They will pick, pack and ship the order to the customer. This means that the seller won't have to worry about fulfilling orders anymore. Aside from that, AMZ will also handle customer service on behalf of the seller. With more free time on their hands, sellers can now focus on growing their businesses and improving their stores.
Another thing to note is that using FBA makes your product eligible for Prime shipping and Super Saver shipping. Prime Shipping and Super Saver Shipping increase your chances of customer conversion and winning the Buy Box. With this, FBA suddenly seems like a very attractive prospect for third-party sellers. However, take note that this service is not available for free. The FBA service requires a lot of selling fees that can take a toll on you as a new seller.
Amazon owns the customer relationship
Even though sellers sell their products directly to customers, the buyers are ultimately Amazon's customers. As such, you can't build a long-term relationship with buyers. Since you cannot actively sell to them or remarket to them in the future, it will be hard to build a loyal customer base.
There are workarounds around this if you want to build your customer list. What you can do is leave a link to your opt-in form on your website inside your product's packaging. You can insert a pamphlet asking buyers to join your giveaway or contest by going to your website. This is where you will collect their contact information so that you can remarket to them again. With this strategy, you can slowly build your list over time without having to worry if AMZ decides to close your store down.
Now we have looked at some factors to consider before starting an Amazon store. Let's take a look at how different Amazon business models are likely to perform.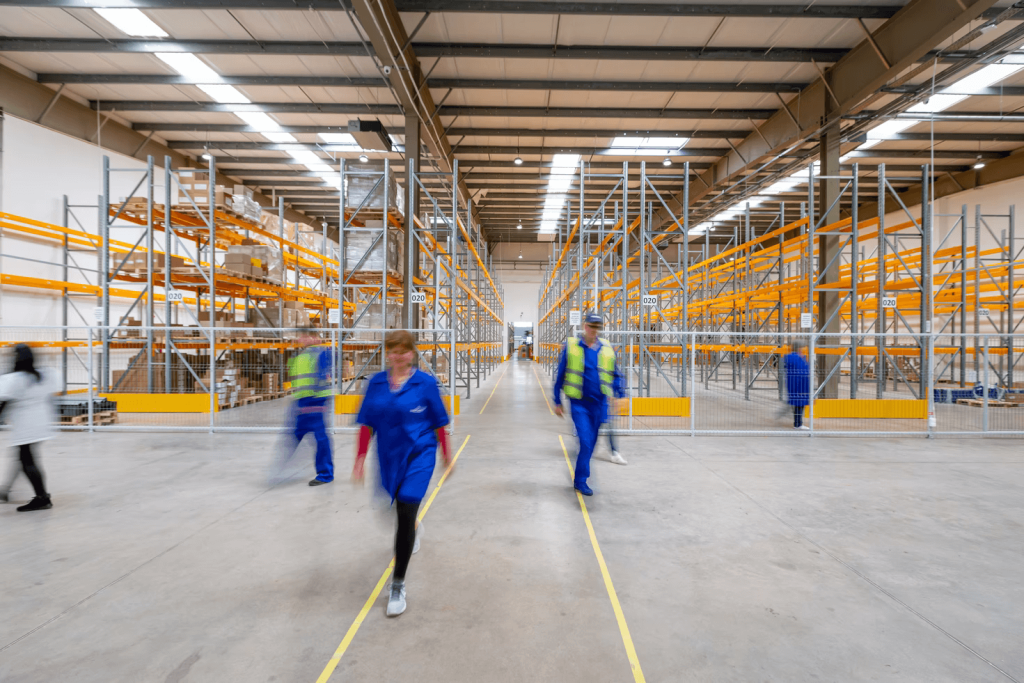 How Do Different Business Models Work on Amazon?
There are several different business models that you can follow as a third-party seller on AMZ. Whether you become successful or not with your online store largely depends on what business model you use. It is important to understand what to know before selling on Amazon to make money.
Below are some of the most common Amazon business models that work on the platform.
The Reseller Without Exclusive Suppliers
Sellers under this category face the highest level of competition because many sellers offer the same products they do. They can only get a fair amount of sales unless they have a significant advantage in pricing.
Undercutting your selling price to generate sales will end up lowering your profit margins, and will make it difficult to build a sustainable business.
So if you're an established offline retailer considering selling online, don't put all your eggs in one basket. Amazon is better suited as a secondary sales channel due to a large number of competing sellers. It is important to ask yourself what to know before selling on Amazon to mitigate risks.
Reselling on Amazon is not an entirely risk-free business model. Resellers also face the risk of allegations of counterfeiting and hijacking. As such, if you decide to venture into reselling on Amazon, ensure you have authentic paperwork that serves as proof of legitimate product sourcing.
One of the most common models that follow this is also known as Retail Arbitrage. In this model, third-party sellers often get their products from different sources such as discount stores and mom-and-pop stalls. If you have a local Walmart or Costco selling discounted items in your area, you can buy low from them. Then proceed to sell these discounted products on your AMZ store online. If you want to start a small business with little capital, you should consider setting up a reselling business on AMZ.
The Reseller with Exclusive Suppliers
Resellers who have successfully negotiated exclusive rights to sell a brand's product on AMZ are likely to do well. This is because they do not have to compete with competitors to win the Buy Box. Most of the time, the model that follows this is wholesale selling. Wholesalers try to work with large manufacturers and suppliers to give them exclusive reselling rights.
So, it still works like a reselling business. The requirement for wholesale selling might differ from one supplier to another, but mostly you need to buy bulk orders to be approved.
However, this is what to know before reselling on Amazon as a wholesaler. The ease of selling, especially with the FBA program, has led to brands selling directly to customers. This has contributed to eliminating the need for exclusive resellers.

Private Label Sellers
Private label sellers source manufacturers (usually overseas) who can improve on an existing product sold by an established brand. They will then sell the product under their own private brand. As a brand owner, you can minimize competition by selling private-label products since you will be selling your own products under your brand. While other sellers can also use your manufacturer for their products, they cannot copy your unique brand name.
Private-label sellers have complete control over their product quality and price, making it easier to differentiate from other competing private-label sellers. Private label sellers can perform reasonably well due to the high-profit margins. However, this success may be short-lived as their products may be targeted and duplicated by other private-label sellers. Thus, private-label sellers need to protect their sources at all costs.
Private label sellers can maximize their profit by diversifying their product catalog in the long term. And leveraging their newly launched products in the short term is also a must. What to know before selling on Amazon is that you can carve your niche in the industry. For example, you can focus on selling only dog products instead of trying to focus on all animal and pet products.
Related: How to start selling private label products on Amazon
Established brands
A national brand with a considerable level of awareness and visibility can leverage the platform's vast customer base. By using AMZ as an additional sales channel, established brands can extend their reach to millions of audiences.
All it takes for an established brand to expand its services to Amazon is an Amazon seller account, some high-quality product pages, and a marketing budget to build awareness. Any established brand is likely to perform well with all of these in check.
Brands that are not established on a national scale may spend more time building an online business. And for such brands to achieve long-term success, they have to control distribution too. This is to prevent resellers from buying their products and competing with them.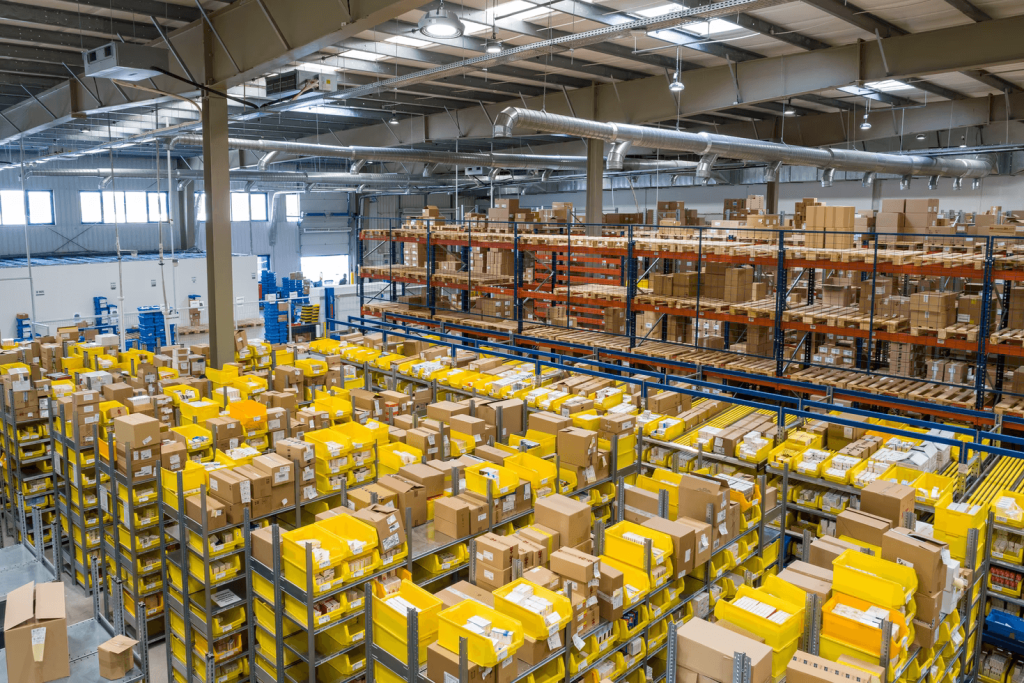 Dropshipping
Should I sell on Amazon if I cannot afford to source products myself? Of course. If you want to sell products but don't have storage or a warehouse to keep your inventory, then drop shipping is something that you can explore. With dropshipping, your suppliers fulfill all your customers' orders. With each order, sellers forward the order information to their suppliers (which are usually overseas).
The supplier then sends the product to the customer but uses the name of the seller instead. When the customer receives the product, they will see your name instead of the supplier's name. This means they will think you are the one who sent the product, even though you just acted as the middleman.
Most of the drop shippers find suppliers on websites overseas such as Aliexpress and Taobao.

Conclusion
You're probably still trying to decide "should I sell on Amazon or not"? Well, yes you should, and now is a great time to start. There is a huge potential for success and there are several business models to choose from even if you're on a budget.
Before selling, it would be prudent to evaluate Amazon's peculiarities when determining what kind of sales channel AMZ should be. You should also consider your business model to see if you can scale your business to a sustainable level in the future.
Whatever business model you choose, you can use Zonbase, an effective all-in-one seller software to ease your burden and help you perform your day-to-day seller tasks with ease.
Zonbase is an Amazon software that provides a wide range of advanced selling tools to help sellers perform important tasks and scale their businesses. The software provides effective product research, keyword research, listing optimization, and inventory management tools. From product research to keyword and listing optimization, Zonbase can help you with a few clicks of your button.
Want to see what Zonbase can do for your business? Try Zonbase for free.