Running an Amazon business will require you to source products, usually from overseas suppliers. Purchasing products in bulk can help you save on manufacturing costs and increase profit margins. But shipping costs are constant, and if you choose to use FBA, you will have to ship your products to Amazon fulfillment centers.
There is a lot of paperwork and regulation involved in shipping products from one country to another. These processes can be cumbersome, especially for new sellers. Also, no matter how much you try to evade them, they will remain in your face because a supply chain is necessary for every business. As a result, most sellers outsource this process to Amazon FBA freight forwarders.
But only a little information is available online regarding shipping goods to Amz's warehouse using Amazon FBA freight forwarders. This post provides a practical guide as to how and when to use Amazon FBA freight forwarders.
What is an Amazon FBA Freight Forwarder?
An FBA freight company or shipping company is an international shipping firm that provides logistic services for sellers. In other words, shipping companies assist sellers in shipping their goods to Amazon fulfillment centers from overseas factories. Some of these companies also ship products from one country to another for sellers who use the Fulfillment by Merchant option.
An Amazon freight forwarder typically provides the following services:
Testing of products
Consignment bookings
Documentation for export and shipping
Negotiate shipping charges
Organizing logistics related to storage and shipping
Inventory management
Temporary storage
Reservation of cargo space
Monitoring the inland transportation system
Cargo Insurance and filing insurance claims
International shipping involves several complex processes. But you don't have to do everything yourself; Amazon FBA freight forwarders can manage all international shipping procedures on your behalf.
Why Should You Use an Amazon FBA Freight Forwarder?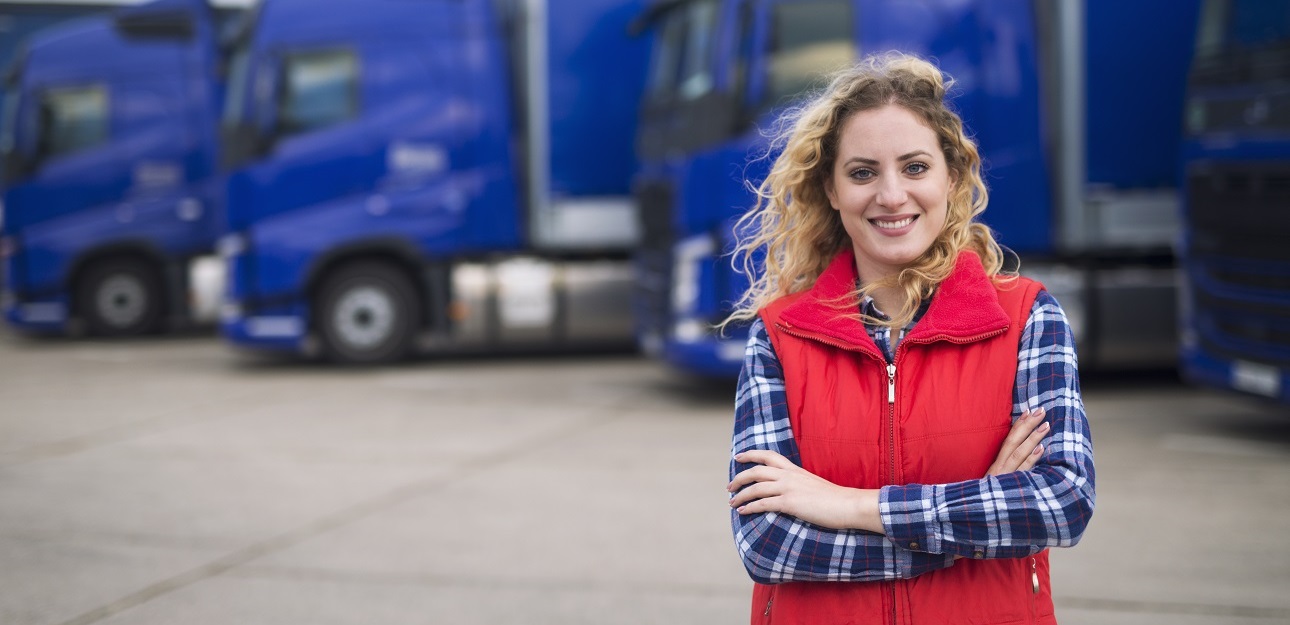 Shipping companies manage complex shipping procedures on your behalf, and that's the most important reason you should use them. But if this isn't enough of a reason for you, here are a few other reasons you should use an FBA Freight Forwarder.
Cost-effective shipping option: The Amazon FBA freight forwarders have long-standing relationships with carriers. This allows them to negotiate competitive shipping rates for you. Additionally, they can assist you with the consolidation of your shipments. Amazon freight rates are usually lower than the shipping rates you'll get when you ship independently. So, you can save money by shipping through an Amazon freight forwarder.
Expert Assistance: A freight forwarder has extensive knowledge of laws and regulations, documentation, and payment methods for international shipping. These skills make them ideal for handling logistics for international shipping. You will not have to worry about penalties or delays resulting from non-compliance if you use Amazon FBA freight forwarders.
Time-saving: Logistic firms handle all paperwork, contact transportation service providers, pack and store goods, and more. Outsourcing the complex processes involved in getting your products from the manufacturers to Amz's warehouse, gives you more time to focus on other aspects of scaling your business.
Auxiliary services: These companies can also provide other services related to international trade. In addition, they can assist with customs documentation, insurance policies, bank paperwork, etc.
No shipping hassles: Shipping goods can be an arduous task, especially for sellers who have multiple priorities and cannot keep up with tracking their shipments. Using an Amazon FBA freight forwarder saves you the stress of following up with the major processes involved in shipping.
Safe shipment delivery: When you hire a reputable shipping company, you can rest easy when you ship to Amazon because you know that your package is in good hands with these professionals.

How To Ship to Amazon using an Amazon Freight Forwarder
Transporting products from your location to an Amazon fulfillment center may be a complex process. If you do not want to go through the rigors of shipping items yourself, you can outsource logistics to a freight forwarder. FBA Freight forwarders offer three basic transportation options, and these options vary in speed and cost. So, before settling for one, consider how quickly you want your shipments delivered to a designated Amazon fulfillment center.
A cargo shipment by air is a shipment of goods transported by charter or commercial carriers. Despite being the fastest option, it is also the most expensive. Airfreight is a good option if you need express shipping or shipping small quantities.
This method involves shipping large cargo in shipping vessels over the sea. This shipping method is the slowest, but it is also the most cost-effective option.
Ground shipping is the process of transporting goods by land and rail. Goods are transported by truck from factories to airports or seaports. Then, from those ports to fulfillment centers by truck. This method is normally used in conjunction with the first two methods.
Documents supplied by freight forwarders
In dealing with shipping companies, you should look for the following documents:
Shipper's bill of lading: When a shipping company and a customer sign a bill of lading, it serves as proof of ownership.
Commercial invoice: A commercial invoice is a document that is given to the customer for services rendered. Officials also use this document to determine customs duties.
License for export: Export and import licenses are government documents. These documents make goods eligible to leave or enter the country.
Certification of inspection: Upon purchasing insurance coverage for shipments, freight forwarders get a certificate of inspection. It protects them against any liabilities.
Packing list: A packing list for exports provides more details than a regular packing list. Items are identified as well as their net and gross weights. Bills of lading are also prepared with it.
Export declaration document for the shipper: This form provides details about goods that are to be exported, and are submitted at the port.
Factors to Consider When Choosing an Amazon Freight Forwarder
Choosing the best Amazon FBA freight forwarder is a challenge that most FBA sellers face. Here are a few factors to consider when choosing the best AMZ FBA freight forwarder
1. Expertise: You must look out for experienced Amazon FBA freight forwarders to prevent any errors that may lead to huge losses.
2. Excellent customer service: Customer service is an integral part of freight forwarding. Make sure the firm provides excellent customer service and prompt responses.
3. Multiple Services: Choose a company that can provide other services apart from shipping. These services include packaging and storage, inventory management, and insurance.
4. Credentials: It's easy to fall prey to scammers when trying to choose an Amazon FBA freight forwarder. The easiest way to avoid this is to request testimonials and reviews, preferably from people who have used the service of the company that you have in mind.
5. Your desired results: Do they tick all the boxes in your list of important services? Will they be able to provide the service you need within the specified time frame? You should use these questions as a checklist when choosing a freight forwarder.
6. Financial Stability: Research your potential shipping service providers. Also, ensure they are financially stable and capable of delivering your requirements. Don't hesitate to ask questions. By choosing their services, you will be placing a lot of trust in them, so make sure they can deliver.
7. Product/Shipment Tracking: Many shipping companies have support teams to answer your inquiries. Still, it is prudent to track your shipment as it is being shipped. Make sure the firm you are considering using has an integrated real-time tracking system. Also, make sure they can provide real-time updates.
8. Insurance coverage: A shipping loss can be caused by adverse circumstances or any unforeseen circumstances. A good logistics firm should provide comprehensive insurance coverage.
9. Delivery options: Some logistic firms claim to deliver internationally. But that does not necessarily mean they can deliver to every country. If you want to know where a shipping company picks up and delivers, you can check their website.
Also, make sure they deliver from port-to-port rather than door-to-door. It is necessary to book road transportation if they only offer port-to-port delivery and this may result in extra costs.
Amazon FBA Freight Forwarders: Costs and Fees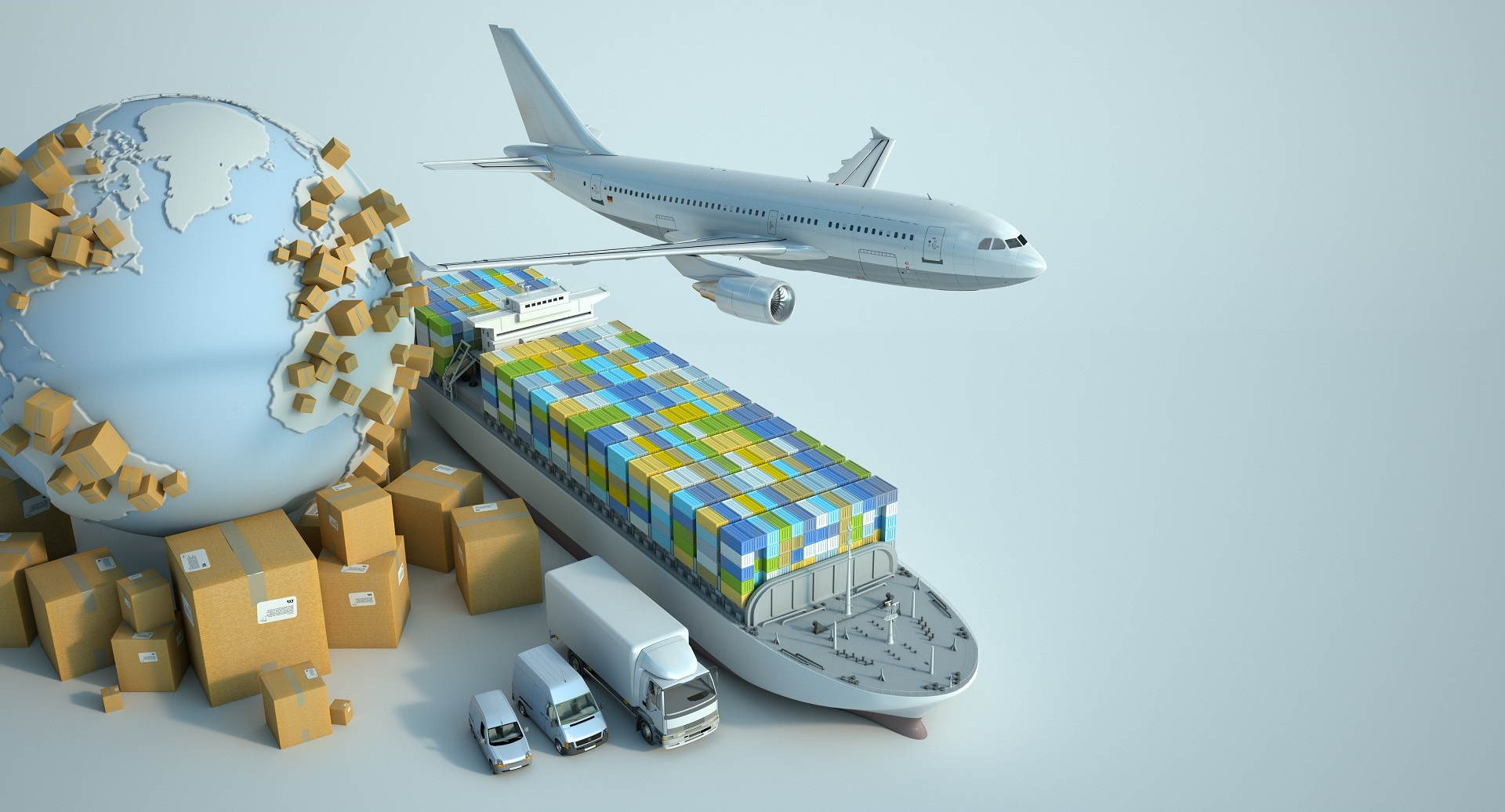 Amazon freight rates are usually more bearable compared to when you ship yourself. Freight forwarding services are not free, so before you hire an Amazon FBA freight forwarder, find out the costs and expenses involved.
When goods are transported internationally, customs duties are imposed on them. Customs duty is a tax imposed on the import and export of goods. Although it serves as a means of revenue generation, the government also regulates the movement of goods through custom duties.
Most shipment especially potentially hazardous cargo undergoes a rigorous customs examination. This sometimes results in an extra fee.
If your shipment stays at the port for too long, you incur this cost. The longest a shipment is allowed to remain at the port is four to seven days. So, if your shipment exceeds this period, you may incur demurrage.
Cargo insurance is an extra cost, so you should ask your prospective shipping firm about it. In most cases, it serves as a form of protection in the event of damage.
Cost of Containers and Container Management:
You will be charged based on the size of the container you opt for. You can choose to use either a 20-foot or 40-foot container. The container management fees cover the operational expenses involved in shipping your goods.
Most shipping companies also charge documentation fees. You should confirm if the total cost includes this fee or not, to avoid any unplanned expenses.
Factors Affecting the Cost of Freight Forwarding Services
There's usually an increased demand for shipping services during specific periods. Especially when several sellers want their shipments delivered to Amazon, if this is the case, increased freight forwarding costs are to be expected.
The farther the pickup point is, the higher the freight forwarding costs.
Fuel prices are prone to variations, and this can influence Amazon freight rates. In other words, if there is a fluctuation in fuel prices, then there will certainly be a change in freight forwarding fees. So be sure to always confirm.
Shipping vessel capacity has a significant impact on freight forwarding costs. To solve this problem, you can use larger capacity vehicles that can haul more cargo without adding additional charges.
Freight forwarding relies heavily on weight. The classification of shipments is determined by various freight groups. Once the shipment's weight reaches a specified limit, it is moved onto another freight group.
Clearance and freight forwarding regulations vary from country to country. Amazon FBA freight forwarders usually take note of any changes in these regulations, especially those that may affect prices. So, you should inquire about any regulation fees.
Freight Forwarding Phases
Freight forwarding services are usually in six stages; they are as follows:
This is the process of moving the shipment from the seller's location to the warehouse. It is usually by rail or truck. The duration of this phase is also unpredictable; it depends on distance and means of transportation.
The goods have arrived at the freight forwarder's warehouse at this phase. They will then be checked to confirm their condition and quantity.
Exports custom clearance:
Customs officials of the export country submit the necessary information and documents. All these are important to clear the cargo. So, customs brokers and freight forwarders ensure consignments adhere to the law.
After export clearance, the shipment undergoes import clearance. The destination country verifies that the products were legally allowed to enter.
Destination arrival and handling:
Freight forwarders handle all documentation at this point.
After the cargo has been placed at the warehouse, it has to be delivered to its final destination. This is the last phase of the shipping process.
The Best Amazon FBA Freight Forwarder: A Guide to Making the Best Choice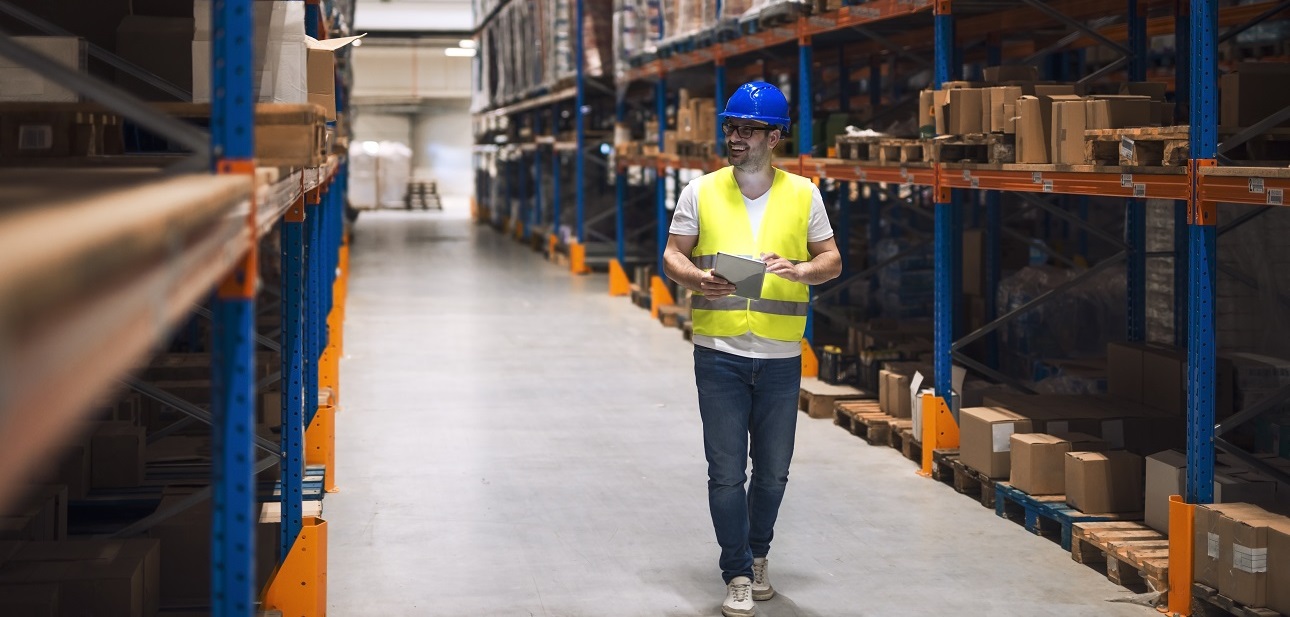 Now you know what freight forwarders do and how they can help you. Here's a guide to help you conclude the best Amazon FBA freight forwarder for your business.
Research Import Restrictions on Your Products
To ensure safety and quality, different countries have different import restrictions. If you select a freight forwarder, make sure they know the government policies. This is to prevent any issues or running afoul of the law.
Try out the company's service with a little part of your shipment:
Doing a test run with a small shipment is a perfect way to assess a company's performance. Thus, you can gauge costs, flexibility, and turnaround times. You can also get an idea of the range of services they provide.
Select the Incoterm that suits you best:
Shipping firms who are new to the industry may find Incoterms confusing. We'll start by defining what an Incoterm is.
Trade and sale of goods are governed by rules known as Incoterms. Incoterms is short for International Commercial Terms. Incoterms are EXW, FCA, and FOB, among others.
A delivery method called EXW is when the buyer is responsible for all risks and costs—starting with sourcing products and ending with delivery.
Free Carrier (FCA) is an arrangement where the seller is responsible for transporting the goods to a named location. This could be a port or terminal. From there, the buyer takes over transportation and all other processes.
Here, the seller ferries the cargo to the port. Then they ensure it is appropriately transported. Port-to-door freight transport is the term used here. The buyer assumes responsibility for all costs when the consignment is on board. This includes ocean freight.
Confirm your shipping company's charges. Do your calculations, and factor in unplanned expenses. You can make use of the shipping fee breakdown provided above.
Inspect the shipment packaging:
Please thoroughly inspect the goods, preferably once they arrive at the warehouse. This allows you to identify faulty and damaged products. Then you can replace them before they are transported.
Once you have chosen a logistic company to work with, here are a few tips to bear in mind.
Ask as many questions as possible
Bear in mind that mistakes happen.
Get insurance, it will save you from losses and worry.
When it comes to paperwork, observe due diligence.
Make room for unexpected delays, and factor in extra time.
Customs Duties and Taxes to Factor in When Working with Freight Forwarders
Freight forwarding deals with import and export and there are customs fees and taxes involved in moving goods from one country to the other. So, once you find a good freight forwarder, the next thing to do is to get familiar with the costs involved. A few of them are listed below:
Orders that are sent outside the U.S. are subject to:
Customs fees
Import taxes
Additional fees levied by the destination country
These fees are typically paid by the recipient of the international shipment. A full estimate of the customs duties and taxes is usually gotten when the shipment arrives in the destination country.
There may also be some unplanned, extra clearance charges and these must also be paid by the recipient. Both the fulfillment of these additional charges and the potential custom and tax costs are outside Amazon's control.
Customs regulations vary greatly, but the right information on clearance procedures and the reasons for the delay can be obtained by contacting the local customs office.
Amazon's Terms and Conditions for Freight Forwarding
Amazon has a couple of terms and conditions that you should take note of before sending your Amazon shipment through freight forwarders. A few of them are outlined below:
Amazon will not take responsibility for any shipment or product damage after the shipment has been delivered. In other words, you or your freight forwarder will bear full responsibility for any goods lost or damaged after delivery.
You cannot mention Amazon on any of the export documents — invoices, export declarations, packing lists, etc.
You will need to get Amazon's written authorization before exporting items if you or your freight forwarding company do not have a valid U.S. address.
Amazon considers you and your freight forwarding firm as the exporter. So, you will be responsible for paying custom duties and taxes as well as complying with the import and export rules of the destination country.
You can only reject a shipment immediately after it arrives if it is delivered in damaged condition. You should inform your freight forwarder about this and have them examine the goods thoroughly upon arrival.
If you (or the freight forwarder you send to) have a U.S. address, you can purchase goods from amazon.com and send them to any U.S. location.
Conclusion
You need freight forwarding services if you want to ship to Amazon seamlessly. Freight forwarding services are even more vital if you intend to ship to Amazon from an overseas factory. So, with a reliable Amazon FBA freight forwarder, you won't have to worry about anything related to international shipping. They'll handle everything.
These points will help you find the best firm for your business if you want to ship to Amazon without stress.
ZonBase is an FBA software Suite that contains all the seller tools that you need in one place. With this tool, you can carry out research and optimize your listings. You can even research genuine suppliers for your products. These tools are available at a pocket-friendly price, and you can explore these tools for free for seven days.