There are so many different selling methods on Amazon. There is dropshipping, wholesale selling, and retail arbitrage. One of the most popular selling methods today is Amazon private label products. By leveraging the power of personal branding and building a loyal customer base, this model of selling has risen to the top.
To understand how to succeed as a seller online, we first need to understand the different selling methods available. In this article, we'll discuss the different selling methods available on the website. We'll also discuss why this model is a great choice for making money online. After we discuss its advantages and disadvantages over other popular selling methods, we'll also talk about an important topic. This is how to find winning Amazon private label products.
Ready? Let's dive right in!
What are the different selling methods in Amazon?
Before we delve into the intricacies of private label (PL) selling, it's fair to say that we should first explore the other popular selling methods. Third-party sellers use several models and here are some of the most popular ones:
Retail Arbitrage
The term "retail arbitrage" might be daunting and intimidating at first. But in reality, this model is nothing but the well-known layman's term "reselling". In retail arbitrage, all you have to do is to find a discount store where you can buy items for cheap. It can be Walmart, Costco, or even online stores such as eBay. Then, you'll buy these items and resell them in your store. It's as easy as that!
Now, you might ask yourself, "if I can do this, then others can do this too". In a way, that's true. But not all people have an entrepreneurial spirit and are willing to do the necessary work to sell online. They'd rather be consumers than vendors. Retail arbitrage is still perfectly reliable and profitable as long as you can find the right products to sell.
However, remember that you are at the mercy of retail stores when you use this model. Since you only rely on them for your inventory, you won't have any choice if they run out of products. Also, you can't negotiate prices, unlike when you go straight to a manufacturer or a dealer. In retail arbitrage, though, you don't need to create winning Amazon private label products.

Wholesale Selling
Wholesale selling is the model where you buy in bulk directly from a distributor or a manufacturer to lower your costs. To sell competitively online, you have to keep your costs of acquisition low. This is where wholesale selling shines. Since you will get your product straight from the source, you'll cut the middleman price from the equation.
, Unlike retail arbitrage, wholesale vendors do not order their products from popular retail stores. This makes wholesaling much more sustainable as a business model because you don't have to compete with other discount shoppers. And since you can negotiate an exclusivity to become an authorized reseller, claims about the authenticity of your products are easy to prove.
The only downside is that you need a lot of upfront capital to start. Since you will buy in bulk, you need to buy more to get low prices from the manufacturer. But unlike Amazon private label products where you have to work on your brand, you don't need that in this model.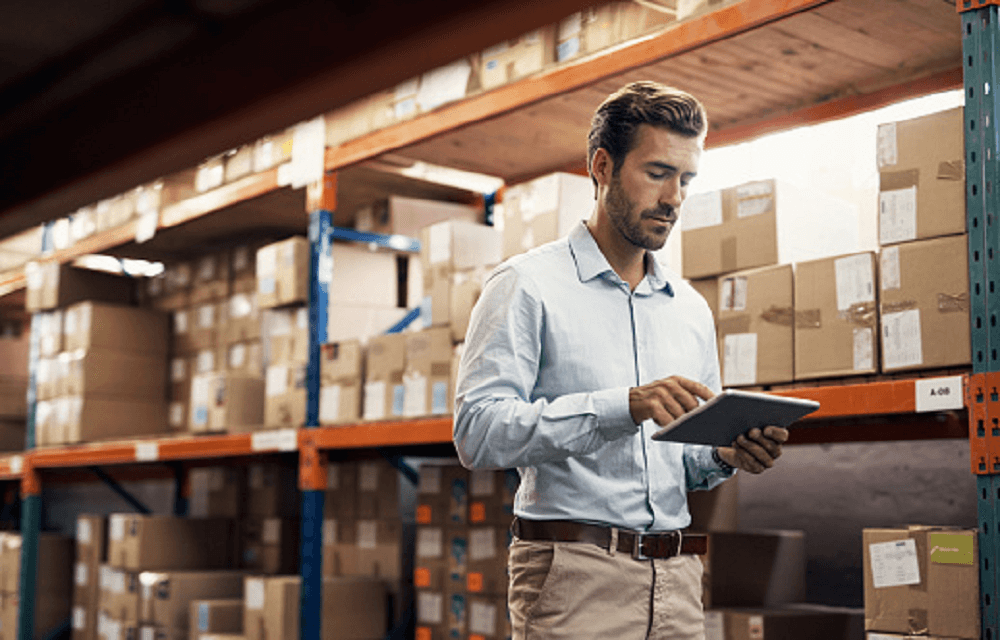 Handicraft and Handmade
So, you can build something with your hands? That's great! Then you can make money by selling your handicraft and handmade items. Cross stitches, sculptures, hand-made pottery, custom art, and paintings are some of the biggest items in this selling model.
The biggest downside of this model is that you can't scale up your business. Since you only rely on yourself to produce your products, you can't just "order more" from the supplier. Once multiple, big orders start to come in, you'll have a hard time doing them all at once. So you should limit the number of items you want to sell if you want them to be of high quality.
Dropshipping
So you want to sell online, but you don't have storage or a warehouse, and you don't want to keep an inventory? Then drop shipping should work well for you. Dropshipping is when a seller directly sources products from a manufacturer, who then fulfills the order for the customer.
Drop shipping works like this. First, a seller posts his product online, adding a commission to his fees for each product sold. When a customer purchases a product, the seller contacts his supplier (through a website or an app) and forwards the order. The supplier then fulfills the order and ships the product under the seller's name to the customer. When the customer receives the product, the customer will think that the seller sold him the product. The source will ship the product under the seller's name.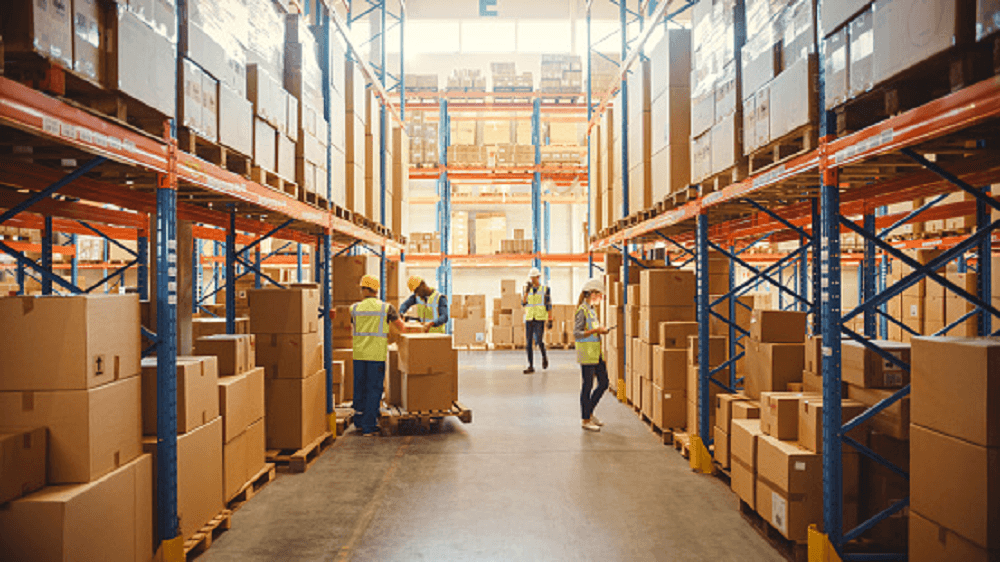 Most drop shipping sources such as Aliexpress.com are located overseas. So one of the disadvantages of using this method is the time frame required to receive the products. Also, since the products will be coming straight from the supplier, you won't have time to do quality checks. If the product is defective, the customer wouldn't be too happy and might leave you a negative review.
Private Label Selling
In this model, you create your product labels and brands by modifying an existing generic product. By selling your own Amazon private label products, you can create a loyal customer base that keeps returning for more. For example, you want to sell winter socks, but you want to sell them under your brand name. What you need to do is find a manufacturer who is willing to produce the product and add your logo to it. By doing so, your product stops being "generic" and starts becoming "branded" under your name.
PL selling is one of the most common models for selling online. Selling Amazon private label products can also be incredibly profitable. More so if you can find a winning product to sell. However, most sellers who want to venture into this business need big upfront capital. Since you will be sourcing bulk orders from your supplier, you need to purchase many initial products to start. Also, you need to spend on your marketing and branding, which are important in building a loyal customer base.
What are Private Label Products?
These products are those items that one person manufactures. These manufactured products are then branded and sold by another person. In this model, the vendor is shown as the "true owner" of the goods or services. It's not just another generic product. This makes selling Amazon private label products highly profitable once you've built a solid customer following.
Contrary to the belief that Private labels are only physical products, they also can be services such as freelance services, web domains, and insurance products.
The best example of a Private label product is Amazon Essentials.
The best way to find and sell Private Label Products
If you do not manufacture any goods, but wish to create your brand, you should start selling Amazon private label products. You also can use the FBA service if you are not familiar with handling your fulfillment services. It's probably the easiest way to sell goods, and there are several benefits that vendors can enjoy.
Initiate great Product Ideas.
Ideas have multiple sources. You can take anything that can be sold as an idea for the first time.
But certain things won't work if you want to sell online.
First, always have a keen eye on hot and trending products.
Look into AMZ and you can find in the subcategories about the new products that are selling abundantly. (Don't miss out on the hot release column.)
You can also cross-check your other sellers and find what products are they selling best. You can include those products in your listings and win the competition.
Lastly never forget the hottest place in the town for the latest trends i.e. social media.
If you don't want any of these things and want the product ideas to be directly pitched in your mind, you can try ZonBase. You don't need to worry about any other functions of your selling. Leave the burden to ZonBase and witness your empire grow.
Product attributes to be considered.
Product attributes are the size and weight of the products that you should consider while you are selling. If you are a new seller on the platform, consider the following attributes of the products that you should take into account.
Small and lightweight: Don't start up with a heavy and costly product. That will take away all your profits in terms of shipping fees and FBA fees. Instead, go with the products that fit in a small box and weigh not more than 2 pounds.
Non-Seasonal: When you start selling, you should start with evergreen products that are not affected by any season or change in weather.
Unregulated: Regulated products like food items, toys, and batteries are a lot more time-consuming and legally binding. Try to avoid such complications while starting your business. Instead, sell items that are easy to manufacture and trade.
Uncomplicated: Choose products that don't require a lot of customer support, have less returnability, and have no color issues.
Product Market Research.
After you found your target product, you have to do some market research about whether the product is worth selling or not. You can only continue with the products that have less competition and high demand. To research such factors, you have to dig a little deeper and perform various data-driven analytics that is beyond the product search.
I prefer the ZonBase Chrome extension that helps to dive deeper into the product search on AMZ and provides analytics that helps in clear decision-making about whether one product can be sold or not. It offers a great analysis regarding the best Amazon private label products to sell.
To run the chrome extension, you must have the chrome extension installed on your device. Provide you product idea on the AMZ search page and run the chrome extension to get detailed information about estimated monthly sales, BSR history, star rating, and reviews.
If you don't want more competition you can go for products with less than 30 reviews.
Product Suppliers and Manufacturer Research
This is the most critical part of your business. If you don't procure products from a good manufacturer, you will face several difficulties like faulty products, negotiation issues, no replacement of defective goods, and many other issues. That's why you must take extra care while finding your supplier.
You can create a buyer account on Alibaba and perform a search for your products and find suppliers as per the products they manufacture or supply.

Finalize Logo, Design, and Packaging.
Since we are talking about private label products, you must talk with your supplier about this fact. You must put your logo and packaging on the product yourself.
For graphics and logo design you can hire cheap professionals from platforms like Fiverr. Take care to choose a unique design and color combination to stand out from the crowd.
Finally, you have to provide the best packaging for the products you sell. Take care of the customer experience and quality service through effective design and color combination.
Finalize Fulfillment Strategy.
Now that you know what to sell on your FBA, you are halfway through. The next step is to choose a way to finalize how want your customers to be handled. It can be done in two ways. Either you can take personal responsibility for all the fulfillment by going for FBM or you can hand over the fulfillment service to Amazon in an exchange for nominal Amazon FBA fees.
Amazon FBA is a game-changer when it comes to handling fulfillment and product returns and refunds.
Decide on your Manufacturer.
Now that everything is seeming to work, the next thing you have to do is finalize the supplier from whom you want to procure goods.
You have already ordered samples for around 5 manufacturers in the earlier steps. Now it's time to finalize one manufacturer and place the order for your product.
Don't directly jump to the manufacturers that have the cheapest products. Take with all the manufacturers and find the manufacturer that is wiser on fulfillment skills and has an effective communication system.
Once you finalize your seller, talk about the payment process and pay through the most secure methods. Generally, Alibaba sellers prefer PayPal or Alibaba Trade Assurance as the safest payment method.
Create your Amazon Product Listings.
It takes 4-6 weeks for your products to be ready and ship them to your nearest Amazon fulfillment centers (if you opt for Amazon FBA).
Utilize this best time to create your Amazon product listings.
Amazon listings require great product images, product titles, and product descriptions to be top-notch.
It's these basic things that help you to be seen in the first instance of your custom search.
Include keywords in the titles and descriptions. Bullet points are a must and you can include long-tail keywords in the bullet points and product descriptions as well.
Optimize Listings and Boost your Sales.
Don't set it to forget it. Your product listings still need to be taken care of. It should be updated regularly to make it a timeless money machine.
You can launch an Amazon PPC campaign to attract more customers to your product ideas.
Sponsored ads help your product appear everywhere including the first page of Amazon, and even on your competitors' product page.
Conclusion
Amazon FBA private label is seriously fruitful and fun to work on at the same time. Set your brand on the products manufactured by some other manufacturer to make your customer base and flourish.
Isn't that interesting??
You have to trust the process, trust yourself and get going. Anybody with a keen sense of knowledge can grasp this idea and get going.
Follow the process mentioned above and use trusted services such as ZonBase that provide you with powerful tools. With this, you can find the best Amazon private label products to sell with just a few clicks.