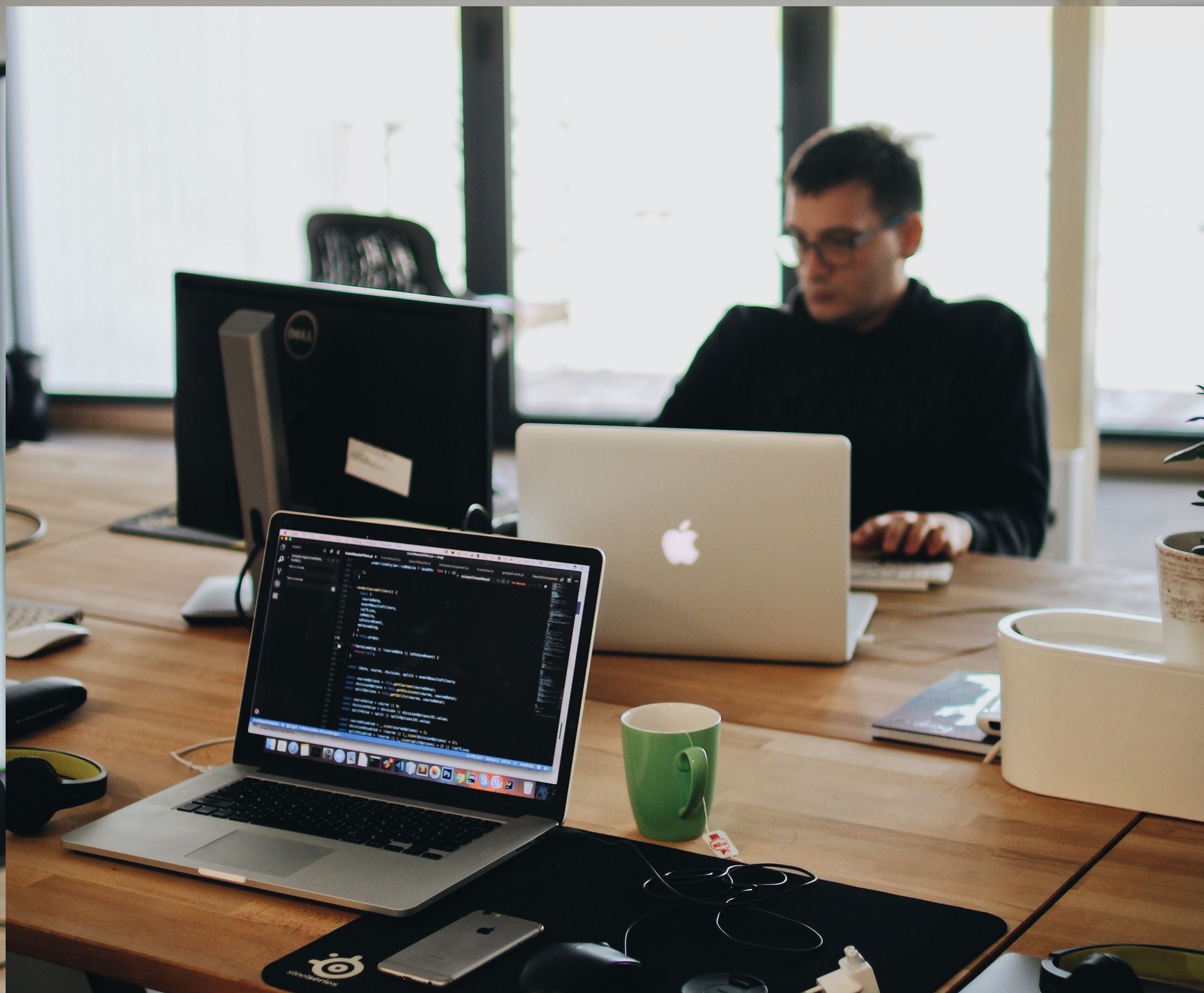 Amazon is the world's largest online marketplace and a leader in online sales. So, when people want to start online businesses, they consider this platform first. It is certain that anyone can start an AMZ business, but to be successful, you must learn how to sell on Amazon.
This giant eCommerce platform has over 300 million customers, over 2 million sellers, and a 50% stake in the eCommerce market. And that's why selling there is a great business venture. Here are some interesting statistics:
Building a profitable Amz business is not impossible so long as you are armed with the right information. When business owners lack this knowledge, they find it difficult to expand their businesses. In this guide, we will not only show you how to sell on Amazon. But we will also share ten secrets of successful Amz business owners.
How To Sell on Amazon: Business Models
If you want to start an Amz business, the first thing to do is to understand how the various business models work.
This model is best suited for sellers who want to build their brands on Amazon. In this model, sellers will have to get their products manufactured for them. These products will then carry the brand's name, logo, and packaging.
Here, sellers buy goods in bulk from manufacturers and resell at a markup price. Suppliers usually have a minimum order quantity, so this may not be the best option for you if you are a new seller. If you miscalculate as a wholesaler, you may run into losses as a result of being unable to sell out.
Wondering how to sell on Amazon on a budget? The retail arbitrage model is your best bet. Here, you'll have to buy products at retail prices from physical or online stores. After buying, you resell these products at a higher price.
Under this model, you act as a middleman between a supplier and customers. All you have to do is place orders on behalf of customers and have your dropship supplier deliver to them directly.
Amazon also allows sellers to explore their creative sides. Here, you can create customized designs and put them up for sale. The items you can sell range from T-shirts and sweatshirts to mugs and several other items. You also will not have to make any upfront financial investments.
Things To Consider Before Choosing A Business Model
While learning how to sell on Amazon, you should avoid starting out on the wrong foot. One of the best ways to do this is to choose the right business model. Here are a few factors to help you decide which Amz business model is best for you.
Budget: The cost involved in selling on each of these models vary. So you should choose a model based on how much capital you have, and how much risk you are willing to undertake.
Time: How much time can you dedicate to running your business? Sellers who do not have enough time on their hands can opt for dropshipping. Models like handmade and private labeling need huge time commitment.
Experience: It's best to take on minimal risk if you are a new seller. Avoid choosing models that need huge capital investment or high risk. Sellers who have no experience can outsource the major business process to AMZ through the FBA program. They can also use Amz software to optimize their processes.

Fulfillment Options
Fulfillment is one of the core aspects of an eCommerce business. Sellers have two fulfillment options to choose from:
You can choose to fulfill orders by yourself. In other words, you will be responsible for storing inventory, packaging, and shipping orders. All these processes can be exhausting for sellers who are new to the Amazon marketplace.

If you can't bear the cost, the other option will be perfect for you.
Fulfillment by Amazon (FBA)
FBA is great for sellers who would like to outsource storage, fulfillment, and customer support. Amazon will store your inventory, package and fulfill your orders, then provide customer service.

Now that you know the basics of running an Amz business, here are a few tips to help you sell successfully.
Related: Scaling an Amazon FBA Business: Strategies Sellers Should Never Miss
How To Sell On Amazon: 10 Tips For Success
Selling on Amazon is not as difficult as it seems. But, we can all do with some extra help. So, we'll give you 10 tips to help you build a profitable AMZ business in no time.
Come up with a workable business plan and strategy
Ensure you create a plan before starting your FBA business. Your business plan should include a mission statement, market analysis, product and service offerings. Other important elements include marketing and promotion budget, sales strategy, and financial projections. It is not enough to search for "how to sell on Amazon", you must learn how to execute all the important processes.
Carry out market research, to choose a profitable niche. This will increase your chances of making sales. Do competitive analysis and take business decisions based on whatever information you get.
A business plan will help you organize your results and make a well-informed decision.
2. Find a profitable niche
No matter how much you learn about how to sell on Amazon, if you pick the wrong niche, you won't make any sales. Building a profitable Amz business depends on sellers' ability to discover profitable niches.
If you want to make money, you have to dedicate time to research a profitable niche. Look for trending and competitive products that align with your business goals. Also, it's best to avoid products that are seasonal or perishable.
3. Product Research
The most successful sellers are those who research the best items to sell on Amazon. Finding the most profitable products for your store determines how successful your business will be.
New sellers may find it difficult to carry out product research. But third-party software can get this done in no time. Keep reading to find out more about the best Amz software for product research.
4. Competitive Analysis
The competition on Amazon is cutthroat. Only those who discover ways to outrank their competitors can make sales. Check out your competitors and observe market trends.
By tracking your competitors, you will gain a realistic perspective of the market. Take note of your competitors' keywords and incorporate them into your listings. Check out what products bring in the highest sales. Then map out your product ideas with this information.
5. Supplier Research
Once you have concluded on the products you want to sell, the next step is to source the products. To do this, you will have to research authentic suppliers.
Supplier research is usually the most daunting aspect for most sellers. But, if you make use of the right tools, you will not have to worry about finding genuine suppliers. Amz software like ZonBase can help you with this.
6. Fix Competitive Prices
Product pricing is a game-changer. Underpricing your product in the name of competition will ruin your business.
There's no doubt that there is stiff competition among sellers but you have the option to choose the least traveled road. And that is by choosing the products with less competition. The best thing to do is to come up with an effective pricing strategy.
There are techniques that will need you to offer some of your products for free or drop your price to sell more. In the ordinary course of business, you won't need to use these. Rather, they're for visibility and customer attention.
There is a common misconception among sellers. They think that only low-priced items can sell. Contrary to this belief, high-priced items can also make a lot of sales. But there's a catch. You must be very smart in your marketing, and also make sure that your products are of good quality.
7. Leverage the Records and Reports available in Seller Central.
Seller central is the online portal from which you can manage key aspects of your Amazon business. It offers great selling tools and reports on your business performance. You can find out when your FBA inventory is low in stock, what percentage of the Buy Box you own, whether your items are converting, and so on.
You can access reports on inventory, tax, orders, returns, advertising, and many more. To get the best out of these reports, you must know how to use them. This way, you won't have to depend on any external sources.
Also, this data comes straight from the source and is 100% accurate. The data contains information that third-party sellers are unable to access on their own.
8. Keep your financial records handy
While selling on Amazon, product margins are everything. You need to focus on product margin to cover all the costs related to your products. There are sellers that don't get this straight up and end up ruining their business. Hence, they overburden themselves with costs but get no return at all.

You must be aware of every penny that is going to add up to your costs. Know the exact costs of your products, the shipping costs involved, taxes, etc. You must not overlook this aspect because this is going to make you a successful seller ultimately.

The point is, if you are not doing a charity there is no mission without profit margins. So you must keep track of those profit margins because profit-making is the ultimate goal of running a business.
9. Amazon ads
When executed well, advertising can be the best way to sell more at the least cost. There is a simple formula for advertising on Amazon. You only pay when a customer clicks your ad that appears in the search results as "Sponsored".

Why is it necessary to pay for sponsored service if you can sell your products organically?
While there are tricks to help you sell your products organically, when you are starting it's better you gain more visibility by running ads. Your products do not get noticed at first, so you have to find a way to make the algorithm favor you.

10. Listing Optimization
To add your items to the platform, you have to create product listings. They must include clear, high-resolution images. You may list the items manually if you have a limited number of them. However, if you have many items, you can upload a spreadsheet listing all your items in bulk. This feature is only available to Professional Sellers though. Also, ensure your product listing includes enough details and is appealing.
Here are a few tips to help you optimize your listings:
Research relevant keywords and include them in your product listings. Work with the Amazon algorithm to the benefit of your business. The relevancy of your kywords determine the extent of your product visibility and sales.
Include high-quality images in your product listings.
Highlight the features of your products, and convince customers on why they need them. Think like a buyer, understand the value of your products, then convey the message from a buyer's perspective.
Include product descriptions, and keep them short and clear.
Use bullet points to enhance readability.
Sell On Amazon With ZonBase
ZonBase is the best Amz software for sellers who want to sell on Amazon and scale their businesses effortlessly. Selling on Amazon successfully depends on a lot of processes. These processes include product research, keyword research, and listing optimization.
If you are a new seller, you will most likely struggle with these processes. Not to worry, ZonBase is here to help. ZonBase is an Amazon seller software that contains essential Amazon seller tools. In other words, you gain access to a variety of tools for product research and other major processes.
ZonBase also offers a photo enhancer and sales estimator tool. Also, you complete your product research as you get access to a list of genuine suppliers via the Hot Products tool.

Conclusion
Learning how to sell on Amazon is simple, however, it requires consistent practice. You have to find your target audience and buy in-demand products. Also, use ZonBase Amazon seller tools. If you use all the tips that we have provided, you will be on your way to building a profitable business.