Online selling has gained popularity in recent times. Still, not everyone is open to the idea of selling on Amazon. Most aspiring entrepreneurs assume that they will have to make huge capital investments to sell on Amazon. However, Amazon is built to help everyone sell and make money online, so there are many business models for aspiring entrepreneurs. True to popular opinion, the majority of these business models require upfront capital investments. But, with reselling on Amazon, the costs are very minimal.
Have you ever come across a very cheap item and the idea of reselling it for a profit popped into your mind? Well, there's a business model called "Retail Arbitrage" that allows you to do just that.
Amazon is the best place to resell products. Many people purchase things elsewhere and then resell them there for a bigger profit. You can even develop an entire business on this idea if you approach it correctly. Do you want to learn how to start reselling on Amazon? How to buy and resell on Amazon? Follow this guide to learn everything you need to know about starting an Amazon resale business.
What is Reselling on Amazon?
In 2010, the marketplace was exclusively made up of resellers. Some simply used the dropshipping concept, while others already had a brick-and-mortar store or a standalone website.
The business model began with sellers who listed their products on the platform in a bid to reach a global audience. They were reselling products on the platform; hence, the term "Amazon resellers." So, who are the resellers?
Resellers are people or businesses who buy items at a discount and then resell them on AMZN. This frequently occurs when items are purchased in large quantities and so have a cheap starting price from the manufacturer or distributor.
The barrier to entry for resellers is very low, and resellers who use the right business approach can earn well from reselling on AMZN. Plus, there are different business models for people who want to venture into reselling on Amazon. Here's a list of the business models you should consider using if you want to start an Amazon resale business.
Amazon Reselling Models
Retail arbitrage is a business model in which a seller purchases items at discounted prices from physical stores or online stores (online arbitrage) to resell online. Some resellers start by selling clearance items on Amazon since they're often at a discounted price.
Wholesale selling on Amazon is one of the best ways to make money reselling products on Amazon. It involves purchasing products in bulk from manufacturers and reselling them on AMZN in smaller quantities to retailers.
The dropshipping model involves resellers serving as an intermediary between the supplier and the customer. So, the reseller (dropshipper) lists an item for sale, receives an order from the shopper, and then requests the manufacturer to ship it directly to the buyer. The difference between the manufacturer's price and the retail price is the drop shipper's profit.
Related: Dropshipping on Amazon
This reselling model involves manufacturing and branding already-existing, profitable products from scratch. So, to build a private label business, you'll have to find a profitable product option, then contact a supplier to create the same for your brand.
The first step to learning how to resell on AMZN for a profit is to choose the business model that suits you best. Once this is done, you can go ahead and become an Amazon reseller.

Is Reselling on Amazon Legal?
Absolutely! It is legal to resell products on Amazon. Contrary to what you may have thought, it's okay to purchase products online or from physical stores and decide to sell them on AMZN. You do not need to be an authorized reseller for the brand to do this. As long as you purchased the item and it's yours, you're free to resell it on whatever platform you choose. Just remember that everything you buy from a store is no longer new, so you'll have to mark it as "Used/Very Good Condition."
If you want to list the products as 'New', you'll have to purchase them from a wholesaler or manufacturer. Also, while you can sell any product you like, you should note that AMZN places restrictions on certain brands and products. Disney, Hasbro, Samsung, LEGO, and Adidas are among AMZN's restricted brands for resellers.
Now, you're probably wondering about AMZN's products. Is it legal to resell Amazon products? ' Reselling on Amazon is legal, but it's never wise to be a direct competitor with AMZN. So, it's best to avoid selling products that AMZN already sells. Instead, consider reselling clearance items. You can start by reselling Target clearance items on Amazon.
Is Reselling on Amazon Still Profitable?
Of course, reselling is one of the best ways to sell online, even if you have only a little capital or funding. Although the market is quite saturated, considering that there are many entry points, you can still start and earn well from reselling on Amazon. The question is, how do you step out from the crowd and secure a part of AMZN's revenue for yourself? The secret is creating a unique brand and having an excellent branding experience. This way, you'll gain a leg up on your competition and increase your chances of making a profit.
Building a successful resale business depends on your ability to build a strong brand. Of course, that is a lot of hard work. But, apart from strong branding, another way to excel as a reseller is to choose the right products. When it comes to choosing products, you may either sell low-competition products with no demonstrated success or high-competition products with proven success. However, before settling for a product option, be sure to conduct thorough product research and confirm that the product option is viable.
Reselling on AMZN is profitable, but the competition in the marketplace is stiff, and you'll need more than a strong brand to outrank your competitors. A good strategy for beating the competition is to check them out and analyze their strategies or listings.
How to Start Reselling on Amazon
Before you can start reselling on AMZN, you must first go through a number of steps. We'll provide a complete breakdown of the steps involved:
Create an Amazon Seller Account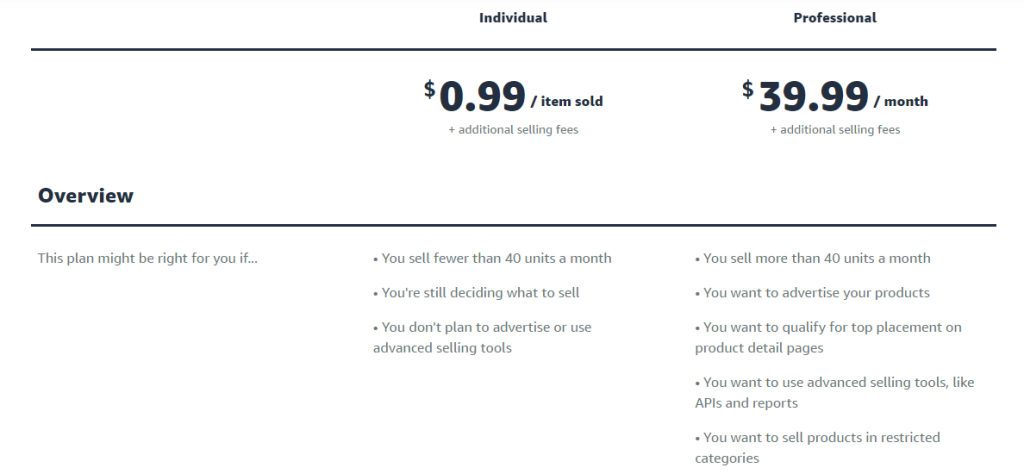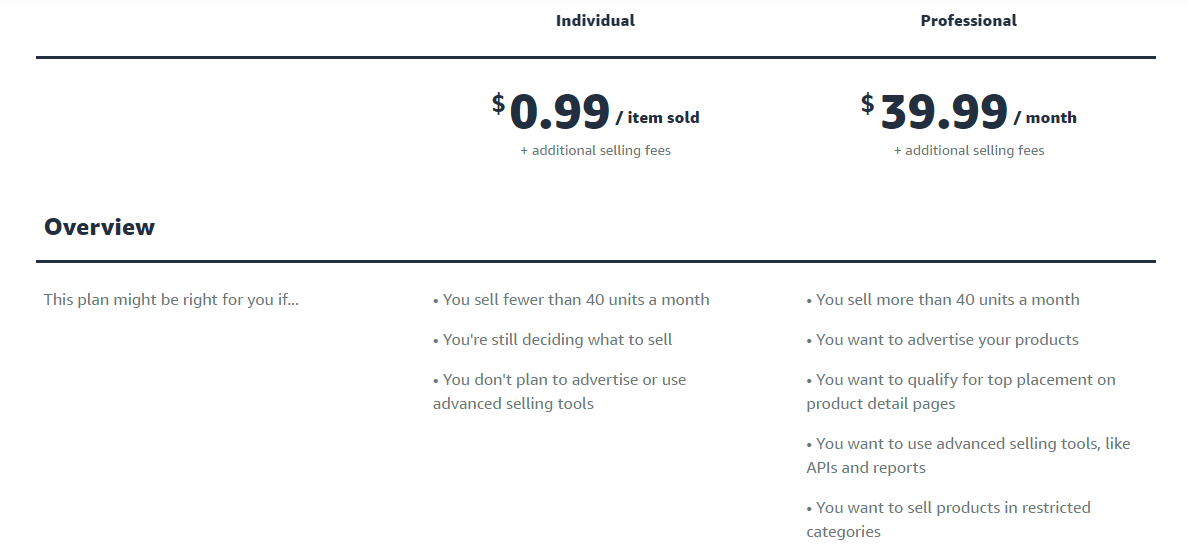 AMZN offers two seller accounts: a professional and an individual seller account. A professional account costs $39.99 per month, whereas an individual account costs $0.99 per sale. An individual account is best for sellers who intend to sell fewer than 40 products a month. In contrast, a professional account is best for those who intend to sell more than 40 items per month.
Thus, a professional account saves you money if you produce more than 40 sales each month. Furthermore, AMZN provides professional account owners with enhanced seller features like order reports, Buy Box eligibility, inventory tools, and more.
Find a Profitable Product
There are many product options on AMZN and it may be a bit difficult to find the bestselling ones. This is even more difficult for sellers who have no experience and do not know what to look out for when choosing products. Thus, it's best to use Amazon software for product research.
ZonBase is the best software for product research. We offer an effective set of product research tools that are sure to bring you the best product options at the snap of a finger. Using ZonBase's ZonResearch and Hot Products tools, you can find the most profitable options in any product category. You can also access a list of authentic suppliers to source the products. Here's a quick way to automate your product research using either of these tools:
First, go to your ZonBase dashboard and open the ZonResearch or Hot Products tool
Enter the marketplace and select your product category, Then, select a preset, you can start with the 'Base hit' preset option
The tool automatically sets the filters for you, but if you have any specifications in mind, you can set the filters to your preferences. You can set filters based on prices, seller type, reviews, weight, profit, and even BSR ranking
After finding the profitable product options with these tools, you can then forward your top picks to an expert team when you sign up for the product validator service. With this service, the ZonBase team of experts will go through your product choices and validate them so you don't choose the wrong products.
Retail arbitrage sourcing can be quite stressful and difficult because you do not get to see the products in person. However, you should get samples of potential products and examine them properly before listing them for sale. Here are a few other tips to keep in mind when choosing products to sell on Amazon.
Avoid items with very high competition; choose products with a wide profit margin.
Avoid products that are big, bulky, fragile, or overly heavy;
Avoid things that are only available during a specific season.
Avoid products that are difficult to make, complicated to assemble, licensed, or in a restricted category.
Check to see if the product is available in the marketplace you've chosen;
Examine the financial metrics to check if the pricing of your product is justifiable.
When sourcing products, check out other eCommerce sites like Alibaba and Aliexpress.
Source the Products from an Authentic Supplier
It's important that you source products from genuine suppliers to avoid losing money or losing customers as a result of low-quality products. Here are a few tips to look out for when choosing product suppliers:
Examine your supplier's performance; seek out a reliable manufacturer.
Inquire about the product and manufacturing process
Confirm that the provider guarantees quality and adheres to delivery deadlines.
Create a Product Listing
The next step to take after sourcing your products is to create your product listings. Your listings are the only way to draw the attention of AMZN's over 300 million customers. Even if you have the best product in the world, customers will not be interested in purchasing it if your product listing is a jumbled mess with bad photos. In other words, your product images play a vital role in your conversions. If you have no photo editing skills, consider using a photo enhancer.
We can edit your pictures professionally when you sign up for the ZonBase photo enhancer service, and it's all you need to take your listings from no results to high conversions in no time. All you'll have to do is send in your product images and wait for the team to retouch them. Apart from your product images, there are other things you should pay attention to when optimizing your product listings.
An optimized product listing should contain the following elements:
A+ content
20 to 30 reviews with at least a 4-star rating
High-quality images/video
Highly-ranked keywords; clear product descriptions and informational bullets
If you wish to sell a product that already exists on AMZN, you need to match it to the existing listing.
Promote your Product
If you want to make sales, you must be intentional about promoting your products on AMZN. You'll need a marketing strategy to effectively promote your product. The following elements should be included in an effective marketing strategy:
Increase your presence and visibility.
Track reach, engagement, impressions, clicks, CTR, CPA, CPM, and ad frequency in your ad campaign data.
Analyze the effectiveness of your sponsored product campaigns.
Creating and evaluating ad campaigns
Target the Buy Box
Keeping an eye on your ACoS
Using all methods to increase conversions, such as asking customers for ratings and removing unfavorable reviews.
Focus on off-Amazon advertising efforts
Getting influencers to participate.

Monitor your Business Growth
Beyond product research, keyword research, and listing optimization, there are other important business processes that you must engage in for your business to grow. One of the most important processes is tracking your business expenses. There are many costs involved in running a business, especially if you use FBA. And if you're not careful, these costs will eat into your profit margin.
Hence, it's important that you stay on top of your expenses and monitor them closely. You can use an analytics tool to do this, and ZonBase offers the best analytics tool you'll ever come across. Using the ZonBase profit tool, you can track your expenses, monitor your profit margins, and even track your inventory.
How to Be Successful at Reselling on Amazon: 6 Helpful Tips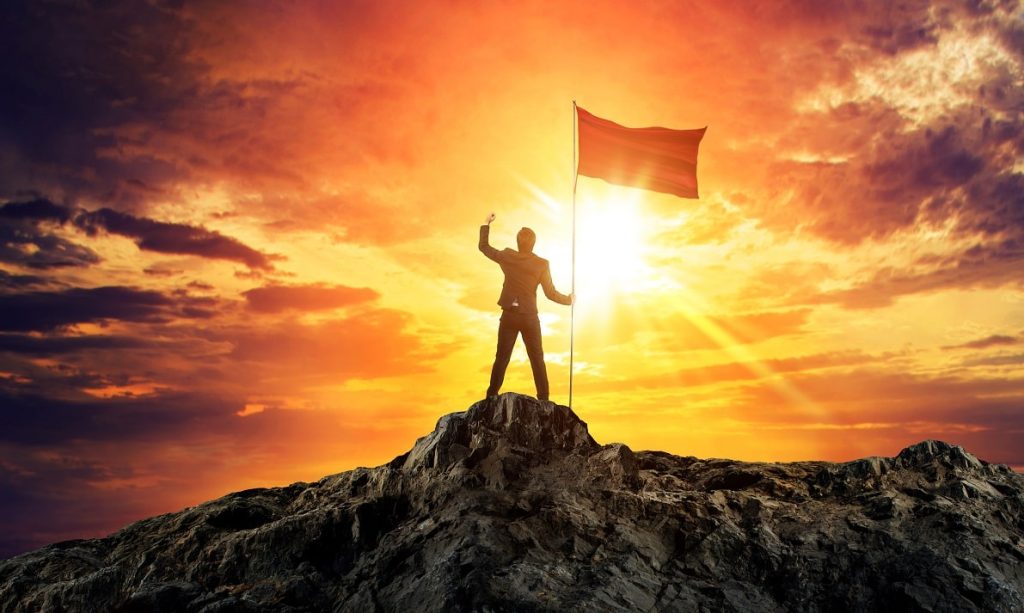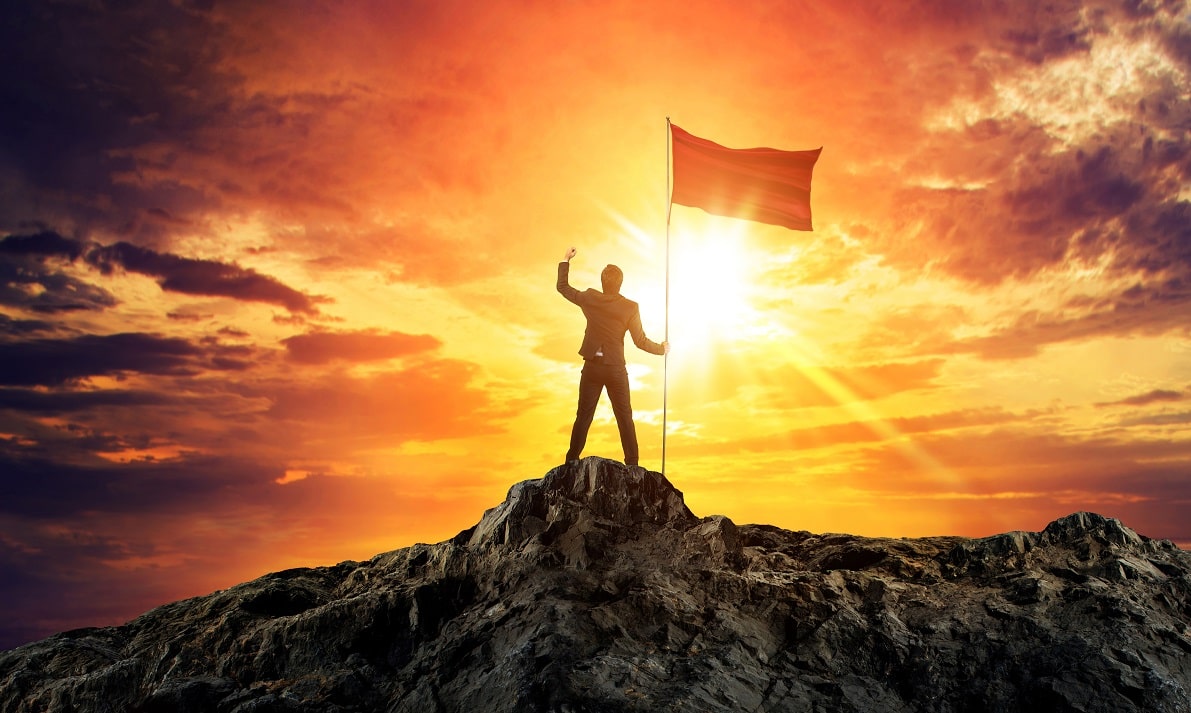 Running a resale business is not difficult if you approach it in the right manner. To build a successful resale business on AMZN, you'll have to focus on your pricing, branding, products, and seller ranking.
Let's take a look at how you should optimize each of these areas.
Choosing the right products
Success on Amazon, regardless of the business model, begins with choosing the right products for your store. And there are two viewpoints to choose products from. You can either choose to sell:
No-proven success and low competition products
Proven success and high competition products.
The first option is the best one for new sellers. Of course, it is important that you carry out in-depth product research to find out hidden details about any product or product category. What are the profit margins? What's the market demand like? These are questions you should answer before listing any product for sale. Selling in a category with no proven success is a lot of risk. Still, it increases your chances of winning the buy box.
What is the buy box? The buy box is located on the right side of the product detail page where the add to cart button is located. It can help you solidify your position as a top seller in your chosen niche without having to worry about competition.
Related: How to Win the Amazon Buy Box
Source high-quality products
When it comes to quality, it doesn't matter if you sell low competition products or high competition products. The items you sell will ultimately define your brand. As a result, high-quality products can easily portray you as a high-end reseller, allowing you to increase your prices while increasing your margins.
Brand reputation is important, especially if your goal is to gain returning customers. Poor quality goods may save you money while sourcing them. But, in the long run, they'll result in a large number of returns and negative feedback, which will hurt your business and account health.
Choose products with high-profit margins
It's very possible to get interested in a high-quality item and then discover that it has really low-profit margins. Having high-quality products is great. But, if you're not making money, then the whole essence of starting an Amazon resale business is defeated.
When choosing products and negotiating with suppliers, ensure you're armed with all the important facts. Don't leave out any costs or fees when fixing product prices. Also, keep your profit margin at a minimum of about £5.00 per unit.
Keep your prices competitive
We all know that competition on AMZN is fierce. And if you choose products with proven success and high competition, breaking into the market may be a bit tough.
However, because proven products have proven sales, sourcing and selling in-demand products is likely to bring in rapid sales and increase your Amazon BSR.
For most in-demand product categories, you'll be up against other established sellers, so you might not make sales immediately. And this is why it's important that you price competitively. For a start, you can consider pricing your products below the market price. By fixing low prices, you stand a higher chance of winning the buy box and attracting your audience. Still, you should avoid being at the extreme of low pricing because this may give off the impression that your products are of low quality.
Use Amazon FBA
Amazon FBA, or Fulfillment by Amazon, is a great way to boost your seller ranking and succeed as a reseller on Amazon. Resellers who use FBA will not have to worry about major business processes like storage, packing, and shipping because Amazon will handle all these processes. AMZN will also provide customer service and manage returns on your behalf when you sign up for FBA.
Furthermore, using FBA can help you save costs as well as increase your chances of winning the buy box. Even better if your competitors are not signed up for the service. However, since the service isn't free, you'll have to factor in the costs involved when fixing product prices. At all costs, avoid letting costs eat into your profit margin.
Have an Inventory Strategy
Your inventory is the lifeblood of your resale business, but many sellers often forget this. If you have piles of excess merchandise taking up space and tying up capital, it's a needless cost that will eat into your profit margin. A shortage of stock, on the other hand, could mean you won't be able to fulfill your clients' requests.
Knowing your numbers is one of the most important aspects of reselling on Amazon. Carry out a detailed analysis of your calculations and make a sales projection. This way, you'll know exactly how much inventory you'll need and when you'll need it. ZonBase Amazon software also provides a profit and financial analysis tool that provides an estimated restock date to help you track your inventory and avoid running out of stock.
What Tools Can I Use to Manage an Amazon Resale Business?
As you can already tell, managing an Amazon resale business is not as easy as it seems, and there's a lot of work involved. However, if you use Amazon FBA, you can outsource the greater part of this work to AMZN's efficient and professional team. The rest of the work involves product research, listing optimization, and promotional efforts, and these can be automated using AMZN software.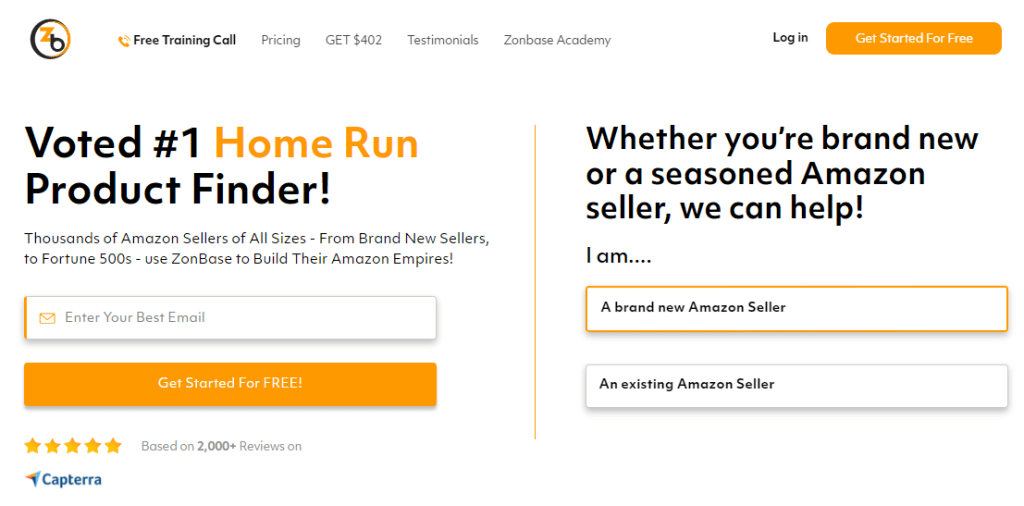 The ZonBase software provides a complete set of Amazon seller tools to help you manage crucial business tasks like product research, listing optimization, and even PPC Automation.
In addition to the product research tools we mentioned earlier, Zonbase includes a set of keyword research and listing optimization tools. These tools work hand-in-hand to help you create well-optimized listings that guarantee conversions and sales.
ZonBase also offers PPC automation and analytics tools. With the analytics tool, you can track all your business expenses and profits and even get an estimated restock date for your inventory so that you don't run out of stock. Your ads and promotions are not left out, as they can all be well-automated and managed on your behalf when you sign up for any of the PPC Automation services.
You can also significantly improve the quality of your listings by using the ZonBase Photo Enhancer service. The photo enhancer service allows you to send in a selected number of images to be worked on by an expert team. Sellers and resellers who do not have any photo editing skills will find the service useful.
Explore the software for free.
Conclusion
Some other questions that sellers have are: Is dropshipping from Aliexpress to Etsy the same as retail arbitrage on Amazon? Well, the answer is no. Although both business models allow you to resell products at a higher price, they work differently. Also, the platforms are different, so the terms and restrictions will differ too.
Ready to start reselling on Amazon? Don't waste any time! Go ahead, create your account, use the tips that we have provided in this article, and you'll be on your way to succeeding on Amazon as a reseller.