When it comes to eCommerce and online shopping, Amazon is undoubtedly a household name. Amazon has over 300 million users. And as of 2021, over 126 million customers are subscribed to Amazon Prime (Source: Statista).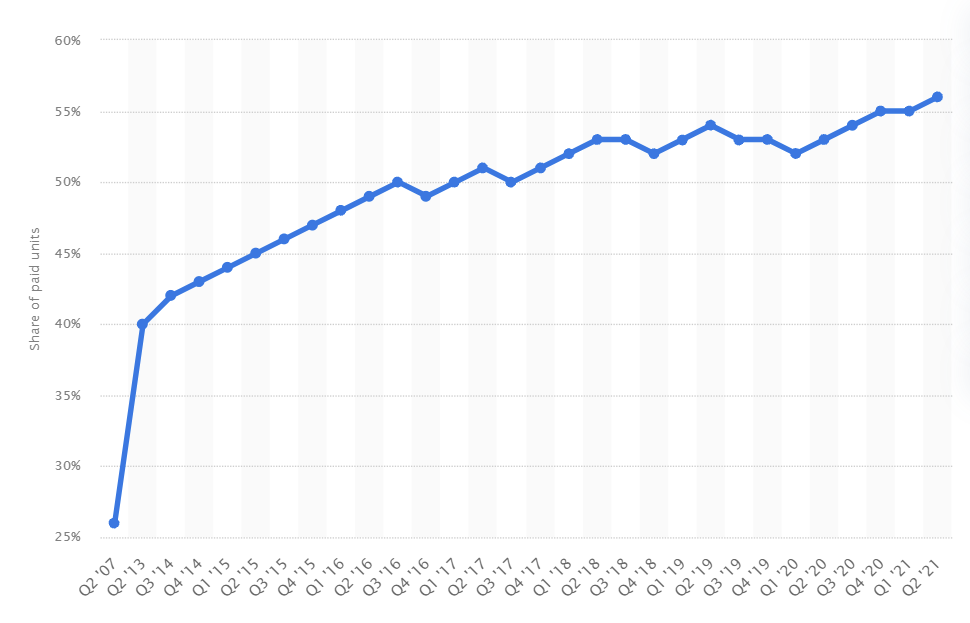 You've certainly bought items from Amazon too. But did you know you can also sell on Amazon using FBA? Amazon partners with third-party sellers on its Marketplace, and it would interest you to know that more than half of the sold items on Amazon come from third-party sellers. Another interesting fact is that about two-thirds of the top U.S sellers on Amazon Marketplace use FBA (Source: Statista).
If you want to diversify your income stream, starting an Amazon business is one of the best options out there. In this post, we'll explain the basics of FBA, its pros and cons, and the best Amazon seller software for building a successful Amazon business. Let's get started.

What is Amazon FBA?
First, FBA stands for Fulfillment by Amazon. This is a service offered by Amazon to third-party sellers whereby Amazon handles inventory storage, order fulfillment, and customer service on their behalf. This is in contrast to the Fulfillment-by-Merchant (FBM) model whereby sellers bear the responsibility of storing inventory, fulfilling customers' orders, and managing customer service.
Amazon launched the program in 2006 to help third-party sellers scale their businesses by leveraging Amazon's advanced logistics infrastructure and customer service network. Starting and running an online business is much easier with FBA as Amazon does much of the heavy lifting. You no longer have to worry about warehousing your inventory and shipping logistics and can focus on other key aspects of your Amazon business.

How does Amazon FBA work in 2021?
Let's walk you through the steps involved in an FBA business:
Step 1: You first have to sign up for an Amazon seller account to become a Seller. Next, set up the FBA account.
Step 2: Add your products to Amazon's catalog by creating product listings. Specify FBA as your Fulfillment Channel.
Step 3: Prepare your products in line with Amazon's requirements, create a shipping plan, then send your inventory to an Amazon Fulfillment Center (warehouse) for storage.
Step 4: After Amazon receives your inventory, warehouse employees sort and store your products using a tracking code.
Step 5: When a customer orders your product, Amazon picks and packs the item, then ships it to the customer using their chosen shipping method.
Step 6: After the sale, Amazon provides customer support and handles returns, requests, and exchanges.
Step 7: Amazon deducts seller fees and remits your funds every two weeks.

Amazon FBA Program Fees: How much does it cost?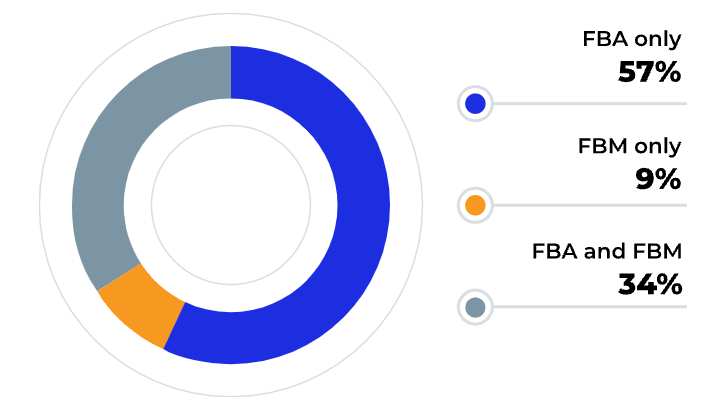 Amazon is not a charity organization so of course, its service comes at a cost. In exchange for handling storage, fulfillment, and customer service for you, Amazon charges fees related to this. You have to get familiar with Amazon fees so that you can factor them into your pricing. Understanding the FBA fees will also guide you in stocking your inventory.
The major FBA fees the sellers have to pay are:
Fulfillment fees: This covers the cost of picking, packing, and shipping your orders, customer service, and product returns. Fulfillment fees are charged per unit based on the weight and dimension of your item.
Inventory storage fees: This covers the cost of storing your inventory in an Amazon fulfillment center. Inventory storage fees are charged monthly based on the volume of your inventory, which is determined by unit size. Inventory storage fees are also based on the calendar month.
As an Amazon FBA seller, you may also incur additional Amazon fees such as:
Long-term storage fees: This is charged on items that have been stored in an Amazon fulfillment center for more than 365 days.
Returns processing fees: This is charged on orders for which Amazon offers free return shipping.
Removal order fees: This is charged when you have Amazon dispose or return your inventory
Unplanned services fees: This is charged if your inventory is shipped to a fulfillment center without proper preparation and labeling and Amazon has to do it for you.
Now that you know how this works and the fees involved, let's take a look at the pros and cons of using FBA by Amazon.

Pros of FBA
Despite the costs involved, most sellers use Amazon because the program is unarguably beneficial. Here are some of the benefits you'll enjoy as an FBA seller:
Shipping made easier: Shipping logistics can be very stressful to handle. But it relieves you of that burden. Amazon handles packaging and shipping from start to finish. And Amazon's fulfillment network is world-class so you have nothing to worry about. You only have to monitor your listings and restock your inventory.
Cost-effective: The shipping costs you'll incur by fulfilling orders yourself is much higher than the costs included in your fulfillment fee. Amazon is a retail giant and can negotiate lower shipping costs better than you can. In addition, you don't have to bear the upfront costs of renting a warehouse for storing your inventory.
Access to more storage space: Amazon's fulfillment center has a large capacity and can store more items than a regular warehouse. With FBA, you're guaranteed near-unlimited storage for your inventory.
Speedy delivery: It makes your products automatically eligible for Prime Free Two-Day Shipping and they also get the Prime badge. And you won't have to pay extra fees for this.
Customer Service and Return Management: Amazon's trusted customer service team handles customer inquiries and support for you, which guarantees great customer satisfaction. In addition, Amazon handles returns and refunds for you.
More time on your hands: With Amazon handling the heavy lifting tasks that ordinarily fall on you, you get more time to do the things you love. You also get to concentrate on scaling your business.

Cons of Fulfillment by Amazon
Although it is helpful, it is not without its drawbacks. They include:
Costs: Minimizes your startup costs but fees still cost some money. And because the fees are deducted after a sale, your profit margin may be really low if your products are low-cost. In addition, Amazon usually increases the fees yearly.
Risk of Long-term storage fees: If your products end up selling slowly and staying in the Amazon warehouse for a long time, you may incur hefty long-term storage fees, especially if they are large and heavy.
Sales tax compliance issues: Amazon sellers have to remit sales tax to the state where their inventory is warehoused. However, Amazon sometimes moves inventory to a warehouse located in another state without notifying the seller, and this may raise tax liability issues.

The Best Amazon Software for Building a Successful Amazon Business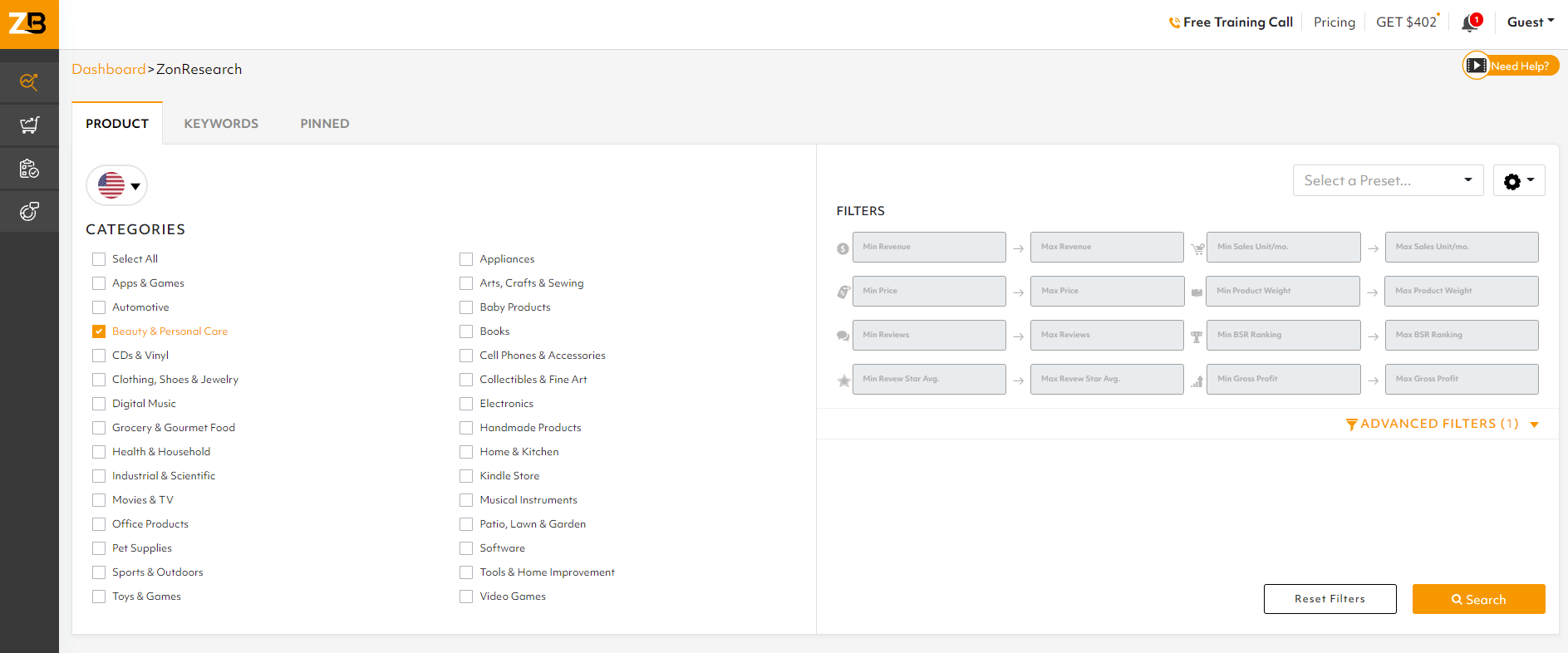 Starting an FBA business is one of the best things you can do for your financial health. Selling on Amazon is easier with this and the benefits far outweigh the costs.
Although Amazon handles the more tedious tasks for Amazon sellers, you still have to find winning products to sell, optimize product listings, track your ranking, and promote your products. And you need to use Amazon seller software to manage these processes.
To build a successful Amazon business, you should use Zonbase, an all-in-one software with the best Amazon tools.
You can sign up here.